---
Ramadan Bazaar 2022 food guide
---
The Geylang Serai Ramadan Bazaar is finally here again, and Singapore is collectively celebrating the return of this beloved open market. It's been two years since the Malay and Muslim communities in Singapore were able to visit the bazaar due to COVID-19 restrictions, but thankfully, the Ramadan festivities are back.
The Geylang Serai Ramadan Bazaar 2022 and its counterpart, the Ramadan Souk market at Kampong Gelam, have officially opened and will be running up to 1 May 2022.
Here are 22 food stalls you should check out when visiting the Geylang Serai and Laloolalang Kampong Gelam Ramadan Bazaars 2022.
Check out our Tik Tok for the highlights:
---
Geylang Serai Ramadan Bazaar
---
1. Praffles by Fooditude
---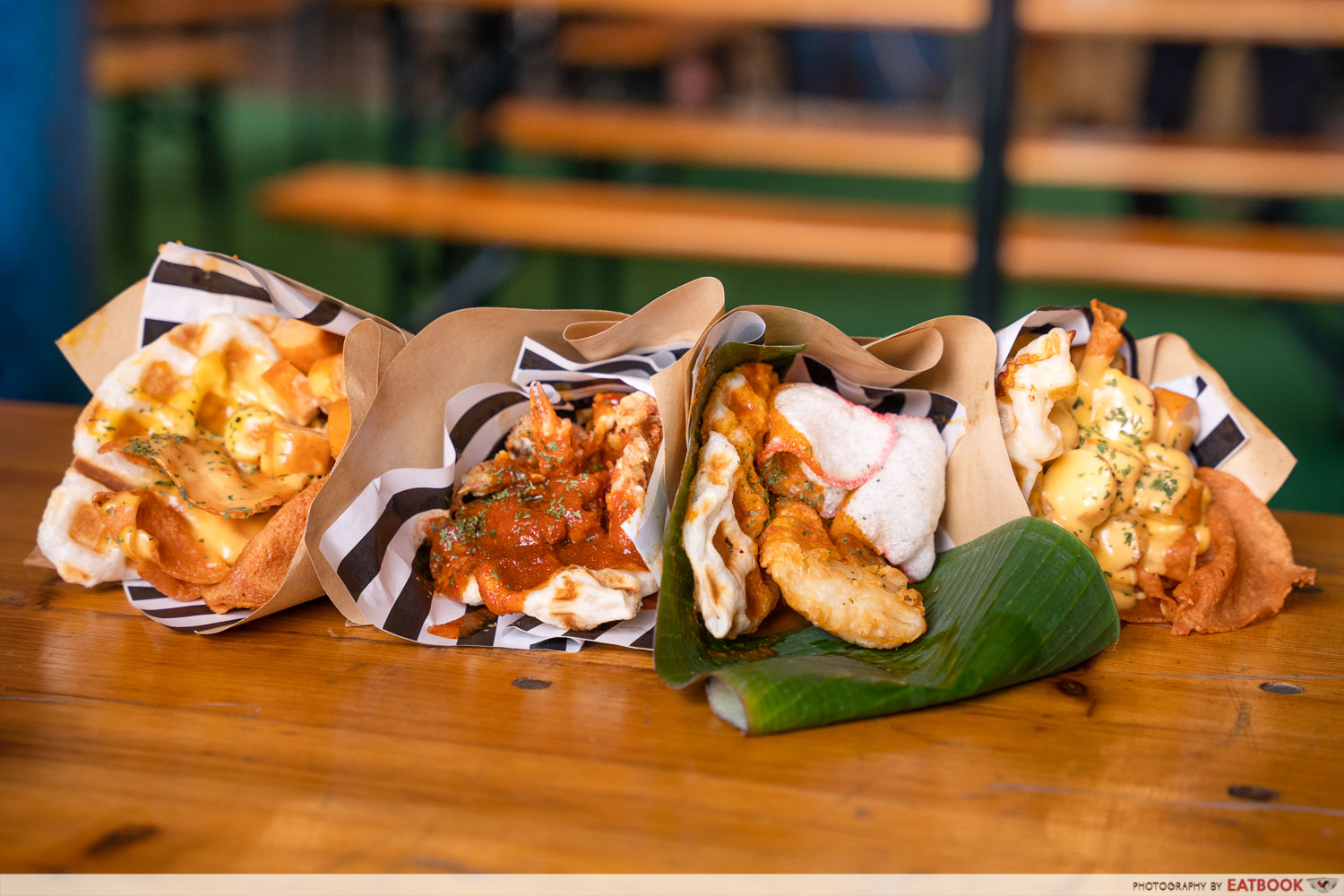 Praffles by Fooditude has been a Geylang Serai Bazaar staple since their 2019 opening. Their name exactly defines what's on the menu: prata waffles.
There are five items on the menu here, both sweet and savoury. Each sees a waffle base made from a hybrid waffle and prata batter, so you get all the fluffy goodness of the former, with the crispness of the latter. Prices start at $9.90 for the Gula Melaka Praffles, stuffed with mochi, coconut ice cream, and drizzled with gula melaka sauce.
For savouries, popular items include their Chilli Crab Praffles ($15.90), served with actual crab and their signature chilli crab sauce, and the Truffle Cheese Praffles ($10.90), loaded with mozzarella, chicken sausage, popcorn chicken, and a creamy truffle cheese sauce.
---
2. Ole Ole
---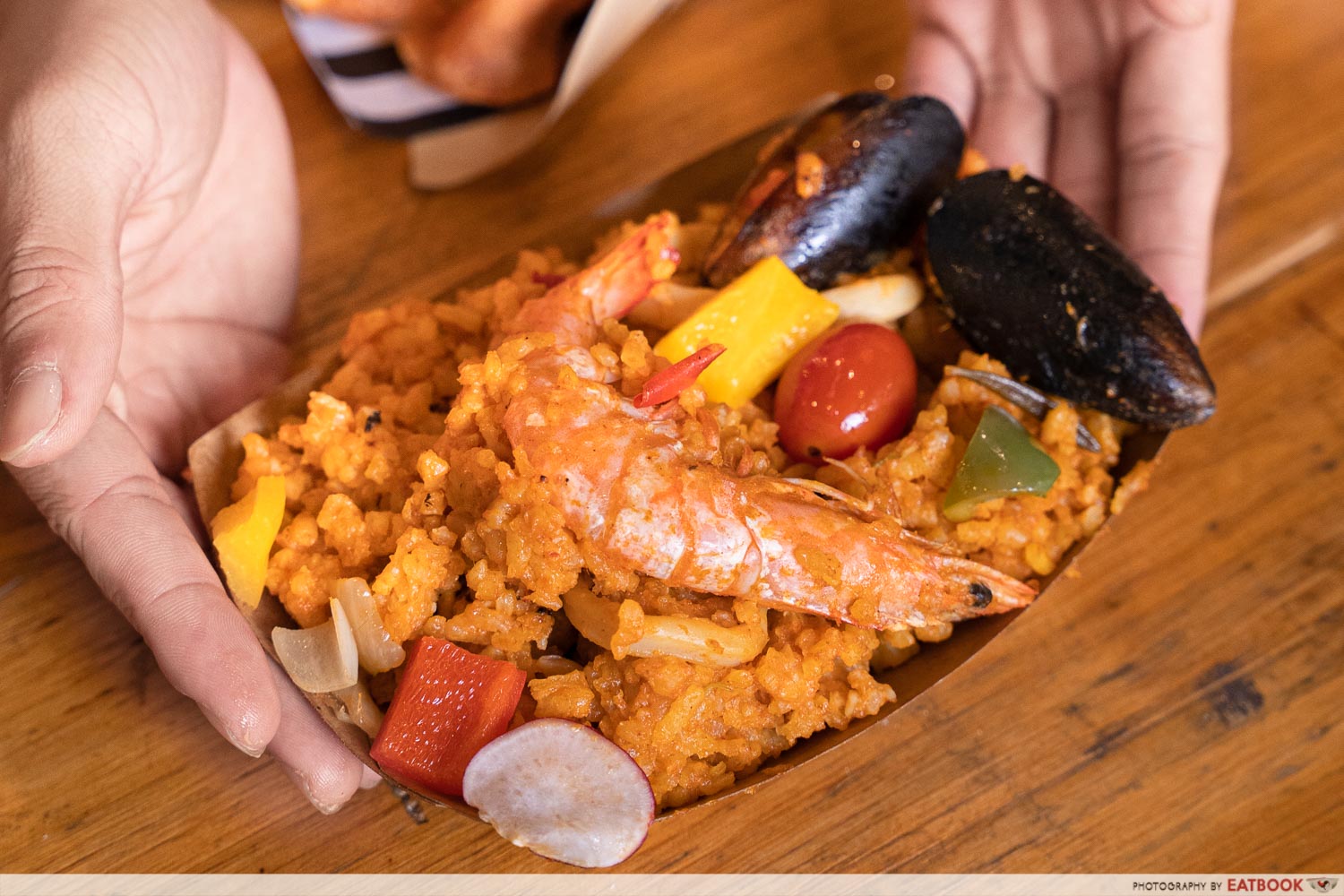 Ole Ole makes its debut at the Geylang Serai Ramadan Bazaar this year with affordable halal paellas, bucket drinks, and yakult cake for dessert.
Two types of paella are available, each prepared painstakingly in a metre-long pan with legit Spanish ingredients, including arborio rice and saffron. The owner actually went to Spain to learn his trade! Choose between the Valencia Meat Paella, which is dotted with chunks of chicken, sausage, and more, or the Barcelona Seafood Paella, for mussels, shrimp, and squid rings. These are priced at $15.90 and $18.90 respectively.
---
3. Rancho Meats
---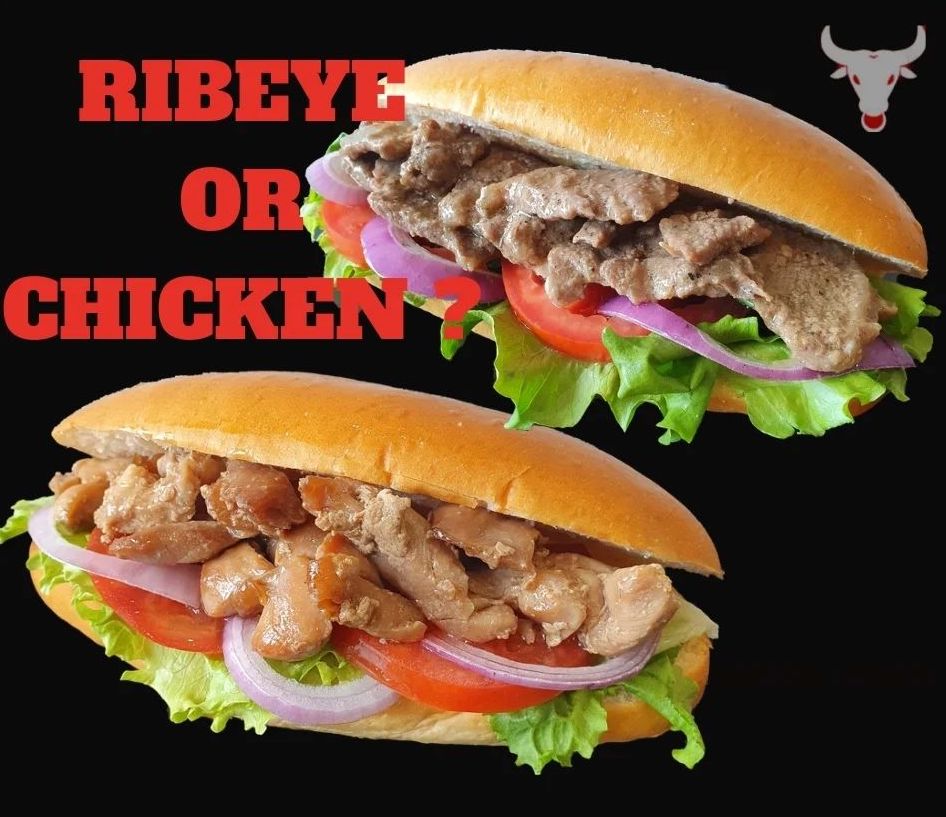 Image credit: @ranchomeats
Rancho Meats specialises in pre-marinated meats. While they've long been available online as something keen home cooks can buy and prepare, they're making their street food debut this year at the bazaar.
Their kiosk lets you DIY your experience of their signature ribeye or chicken, available in three formats. The Bun (from $7) is a sub-like sandwich, the Bucket (from $13) serves up your order in a mini tub, and the Bowl (from $11) is akin to grain bowls. Choose your preferred meat, how you want it served, and your sauce of choice, whether mentaiko, roasted sesame, or nacho cheese. Orders come with a salad.
---
4. Alley
---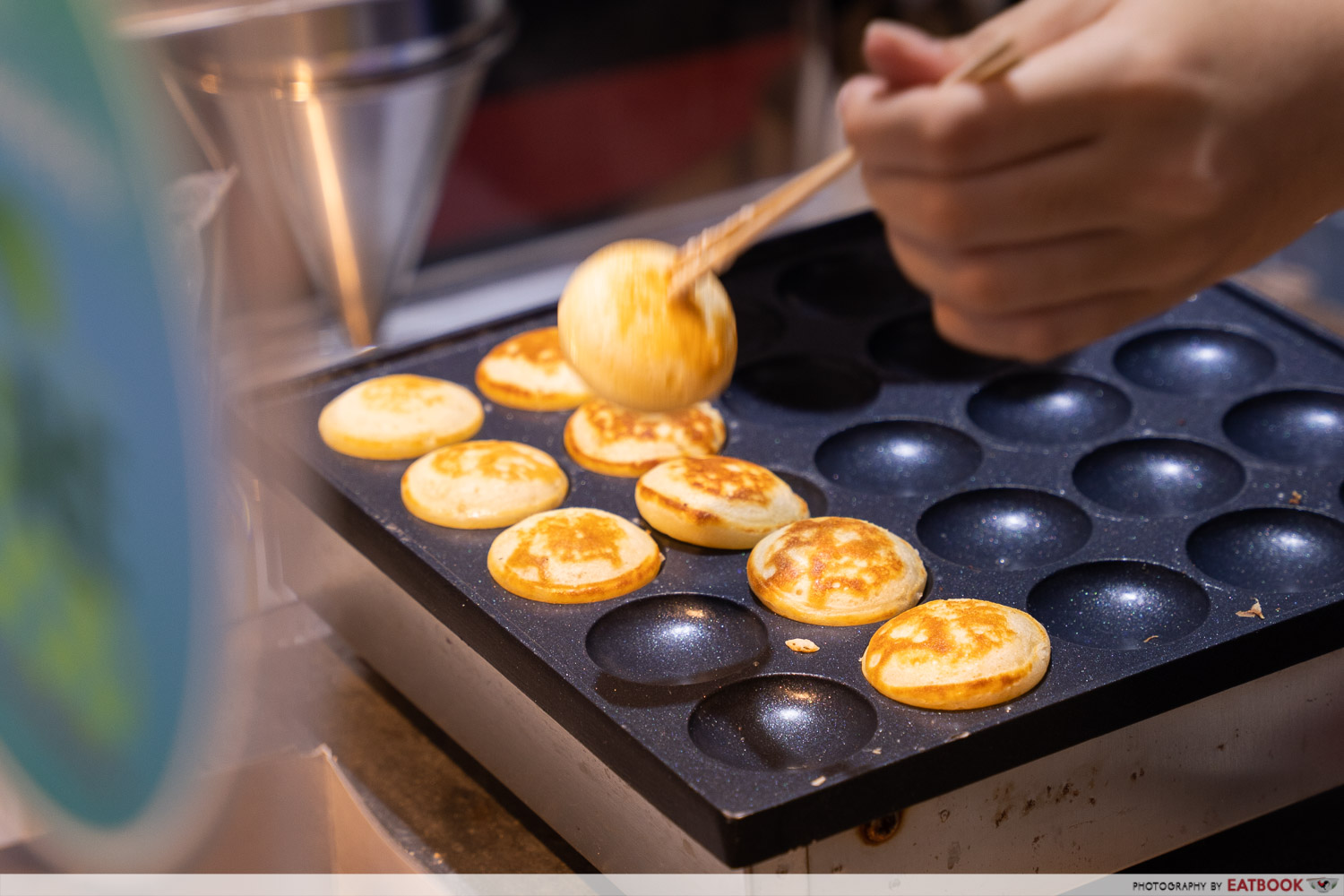 Alley has been around since 2014, and has made many appearances across pop-up markets and bazaars islandwide. They're famed for their drinks, and Poffertjes. The latter is a Dutch dish, comprising mini pancakes. At the stall, Poffertjes are priced at $6.50, and flavoured with your pick of ondeh-ondeh, Nutella pops, or cookies and cream.
Choose between Pop Soda ($4) or shakes at Alley to go with your mini pancakes. The Pop Soda is a fizzy quencher available in three flavours: Green Apple, Strawberry, or Blue Hawaiian. You can get three for $10.
Else, order either the Coconut Shake ($6.30) to try the Alley's take on this popular beverage trend, or their must-try Chendol Shake ($6.80), a coconutty, gula melaka bomb topped with actual green jelly.
---
5. T Bobs Corner
---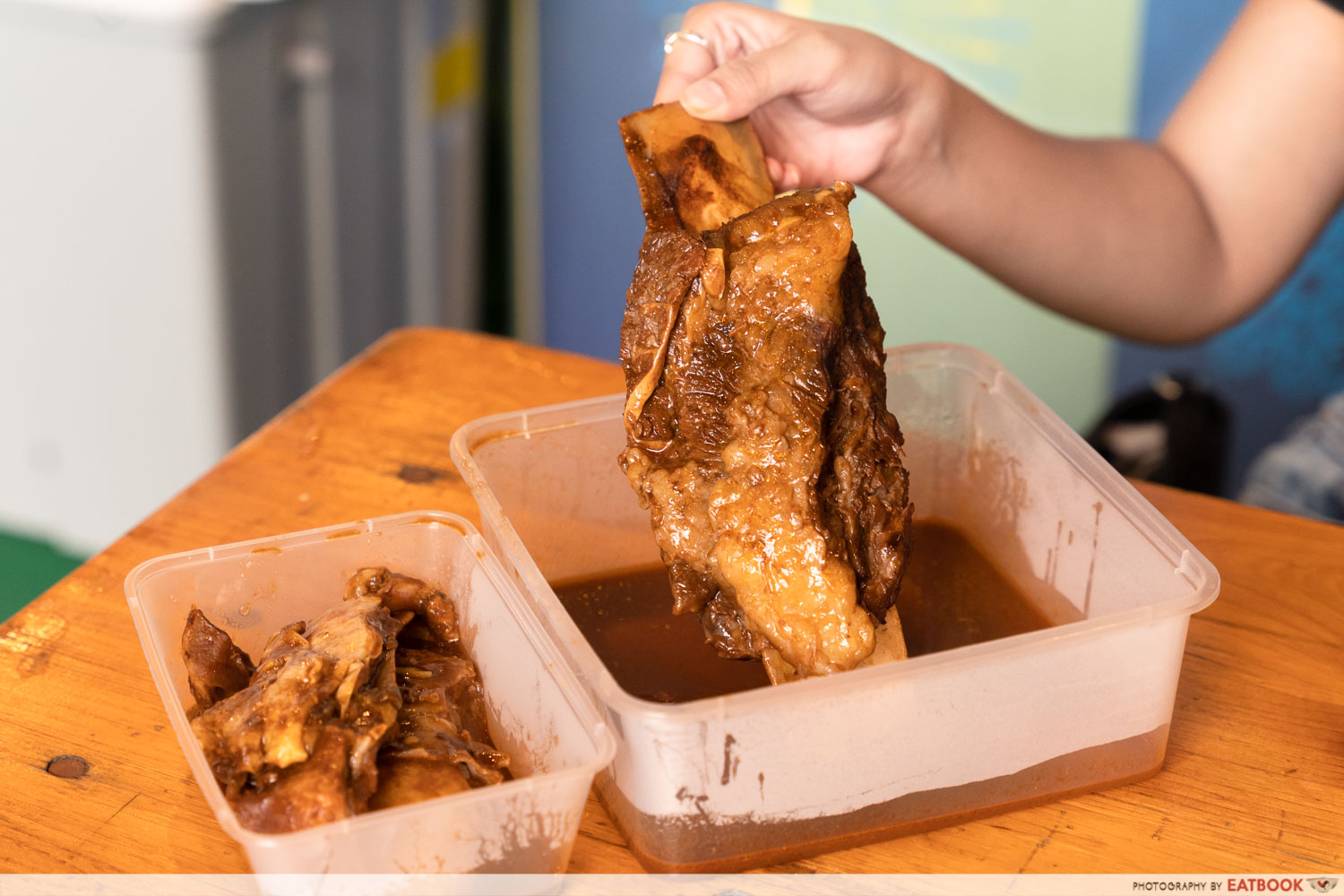 If you're craving steak or fried chicken, then head on over to T Bobs Corner. The Bras Basah-based steakhouse has brought their meat-filled menu to the Geylang Serai Ramadan Bazaar, with hot-sellers such as the Steak & Fries ($15), Angus Beef Burger ($15), and Ayam Percik XL ($10). The latter is a whole chicken thigh battered and fried, served with traditional percik gravy.
Apart from mains, the stall also has a wide variety of sides, from Lasagna (from $14), to Mac & Cheese (from $10), as well as Nachos ($15), which you can enjoy with chilli beef, pulled beef, or lamb.
---
6. Coconut Kelapa
---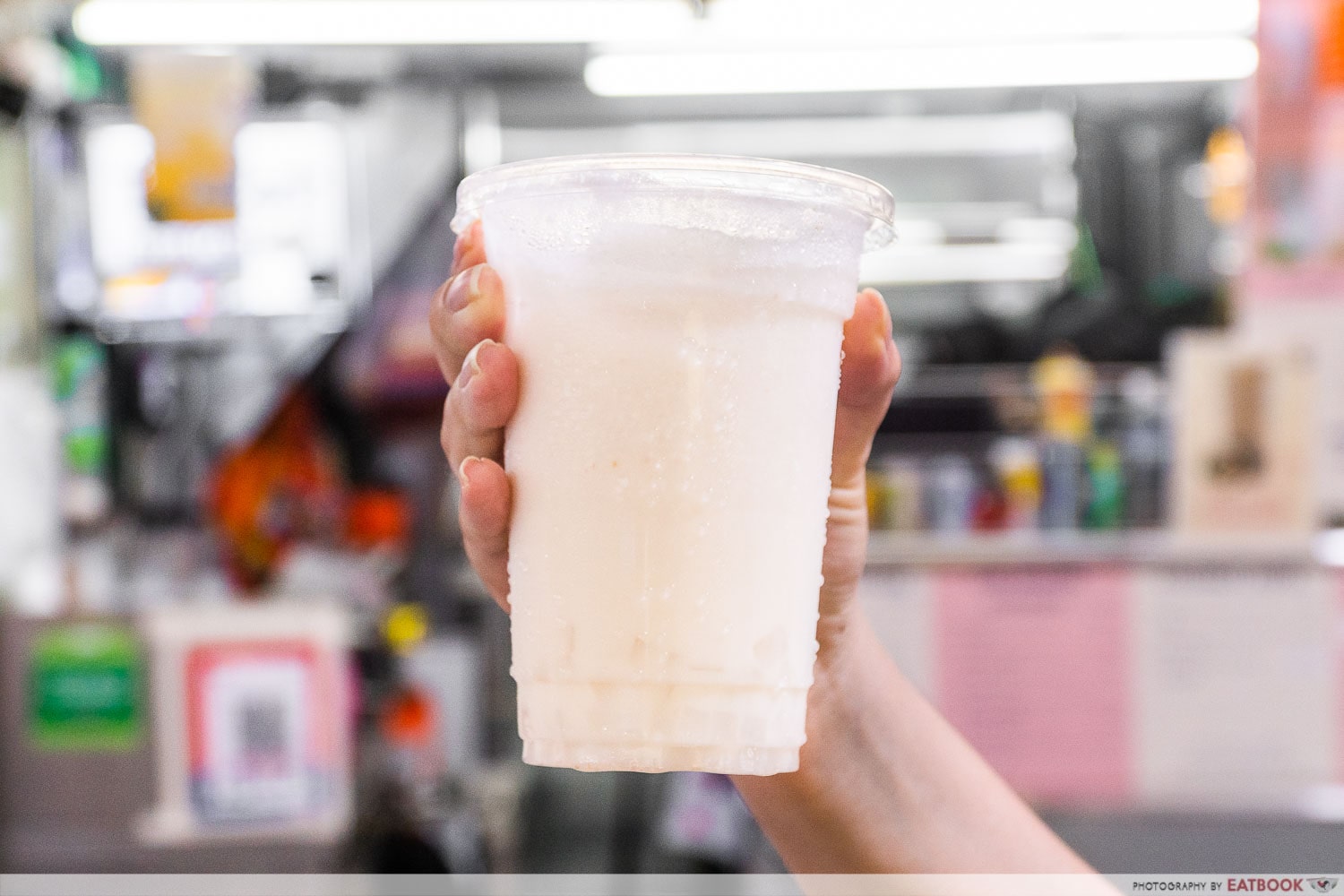 Walking around the crowded bazaar can be sweaty business, so cool off with a simple drink of fresh coconut juice, or a coconut shake from Coconut Kelapa. Priced at $5 for the juice from a whole coconut, these drinks will have you feeling instantly refreshed. They sell sugarcane juice at $5 too!
---
7. The Original Vadai
---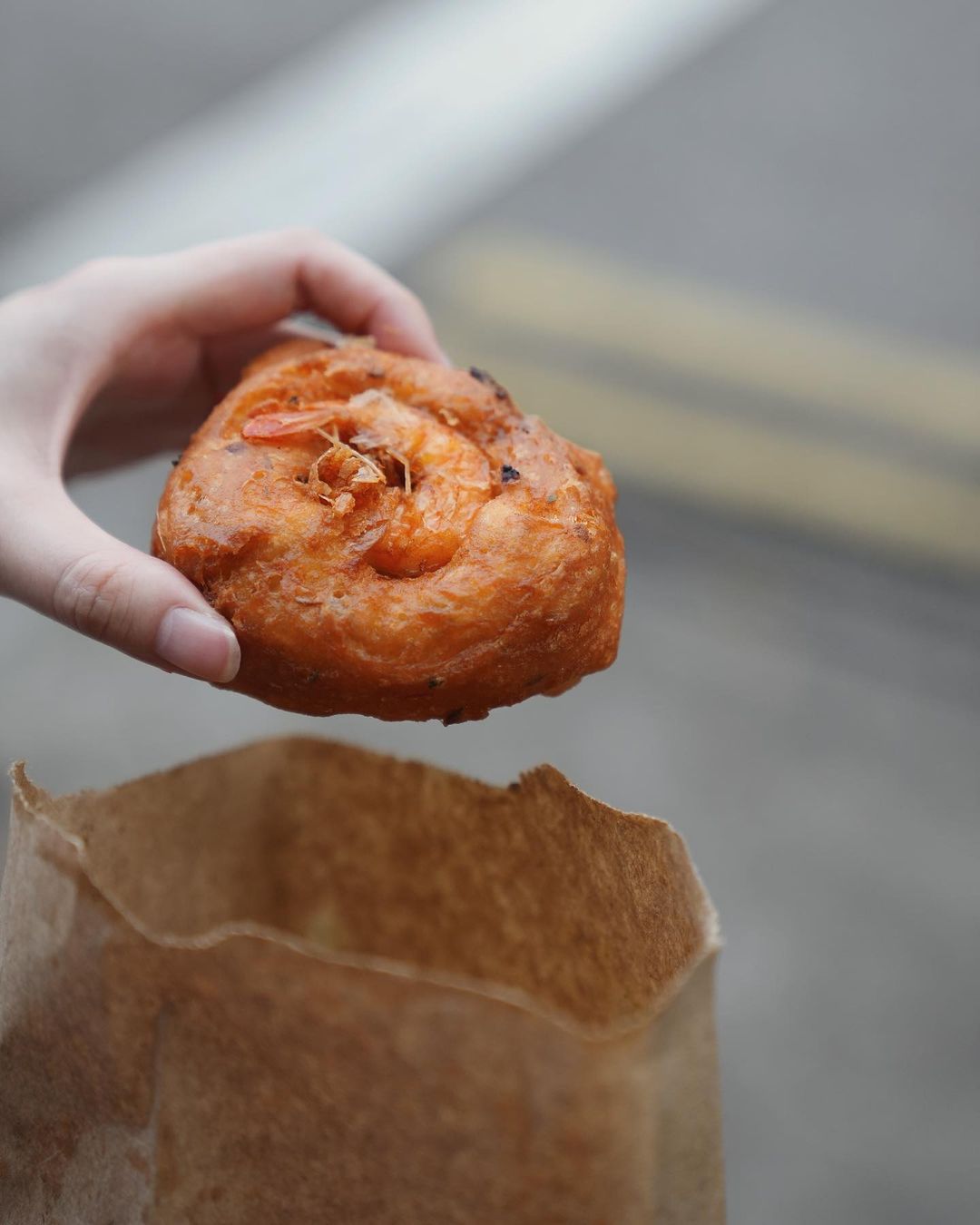 Image credit: @iris.nihao
Vadai, which are savoury Indian fritters, are a staple at bazaars. The Original Vadai has been the longest standing vadai sellers in Singapore. They've been opened since 1989 when they first operated out of a small kiosk by the taxi stand at Geylang Serai. They were frequently a pasar malam fixture, but had to suspend their roving business model due to COVID-19.
Thankfully, their pop-up stall is back now at this year's Ramadan Bazaar. The vadai here start at $1, and is available in nine flavours: dhal, veg, onion, chilli, grago, ikan billis, and prawn. There are also dessert vadai, in cheese ($4.50), and chocolate ($4.50) flavours.
Apart from the fritters, the stall also sells chicken skewers from $2.30, and Crispy Giant Squid ($9).
---
8. Ramly
---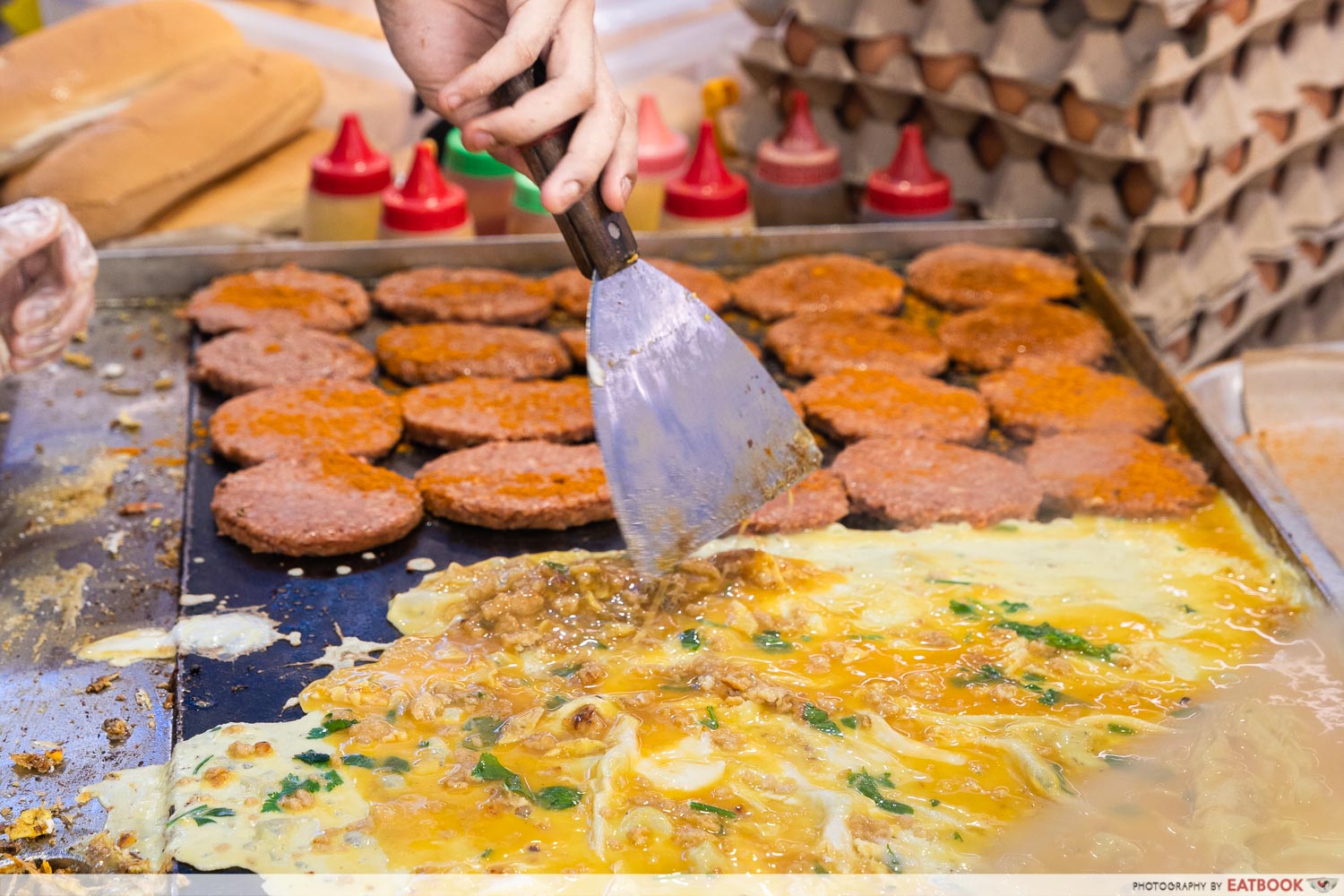 Ramly burgers are a bazaar staple, so get your fix at this stall. Burgers are freshly grilled to order, and start at $4.50. Aside from the messy, delicious Ramly burgers, the stall also sells several other traditional snacks, like vadai, lekor, and goreng pisang.
They've also introduced deep-fried Thai Chicken Skin to the menu, which starts at $4. You can add $1 and enjoy some nacho cheese atop as well.
---
9. Ramadan Kebab
---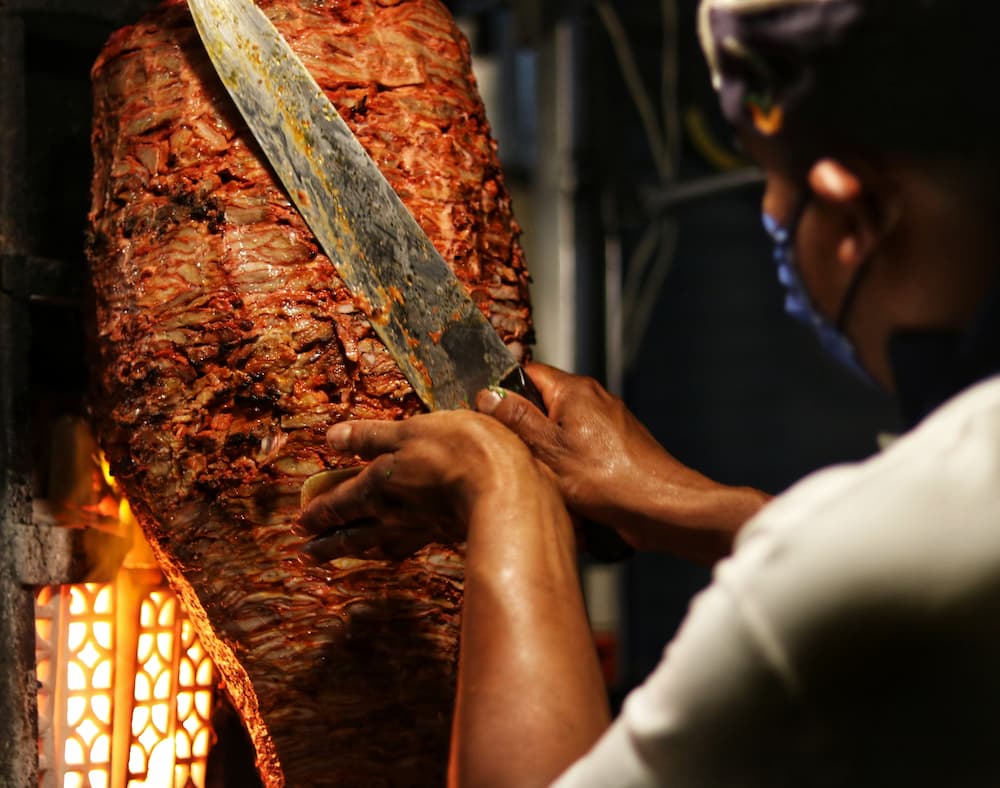 Image credit: Unsplash
Few things beat a delicious, juicy kebab to accompany your bazaar stroll. Ramadan Kebab offers two simple, but satisfying flavours: Cheese Chicken ($4), and Beef ($5), both loaded with meats slowly roasted on a traditional kebab spit, also known as a vertical grill. Watch as your protein of choice gets freshly carved then served on pillowy pita, topped with your sauce of choice.
---
LalooLalang Kampong Gelam Ramadan Souq food
---
Check out our TikTok for the highlights at the Kampong Gelam arm of the Ramadan bazaar.
---
10. Vato Dengdeng
---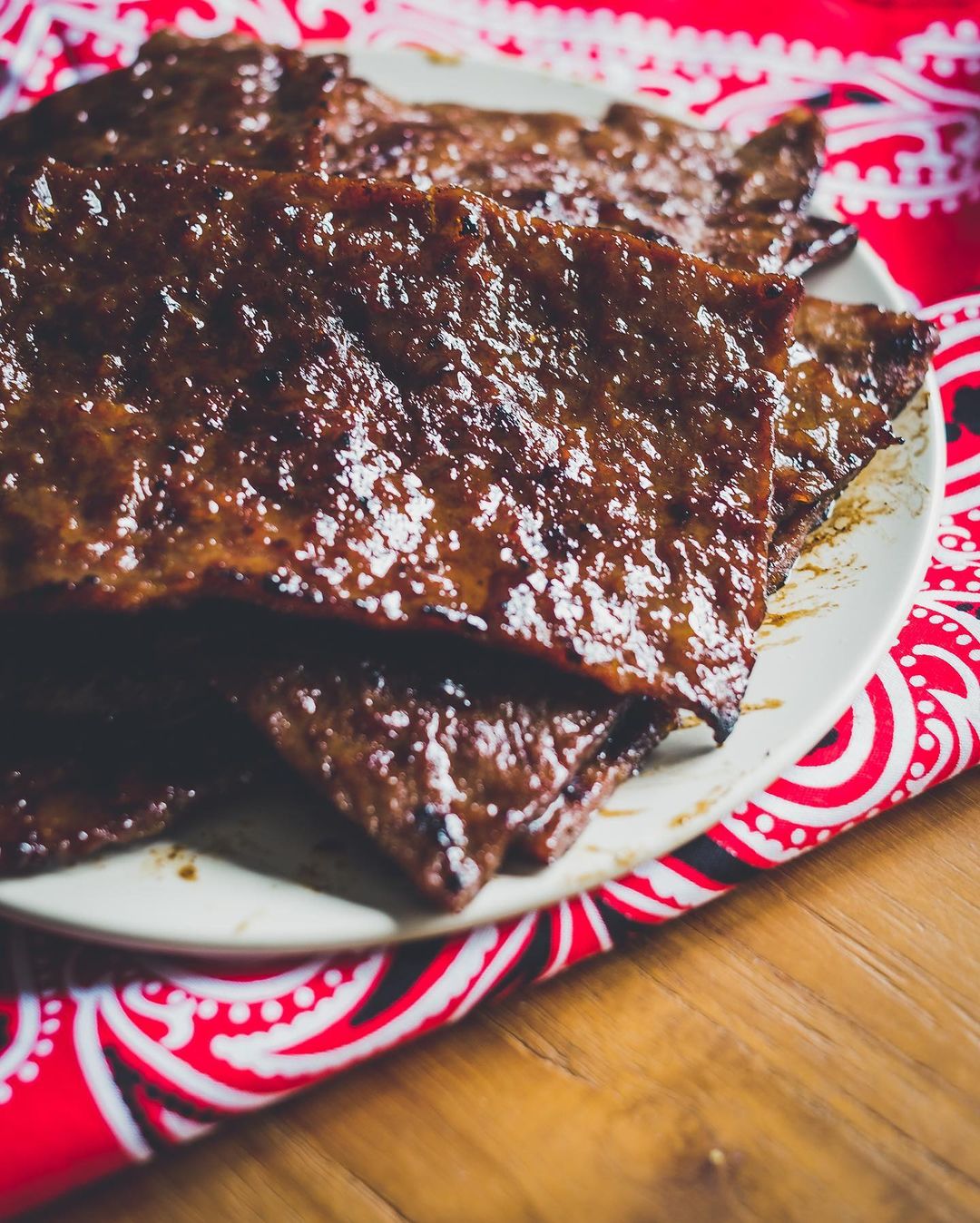 Image credit: @vatodengdeng
When you enter the Kampong Gelam Souq and get a mouthwatering whiff of barbequed meat, you're on the right track to Vato Dengdeng.
The stall is best known for their frozen dengdeng, but at the bazaar, they're making these fresh to order. Prices start at $6 for the dengdeng, but the stall also has other dishes too, from sandwiches to burgers. Their most famous is the Carne Burger ($15), which sees a beef dengdeng patty grilled till smoky, then dressed simply with chilli sauce, cheese, and iceberg lettuce.
---
11. JohnJee
---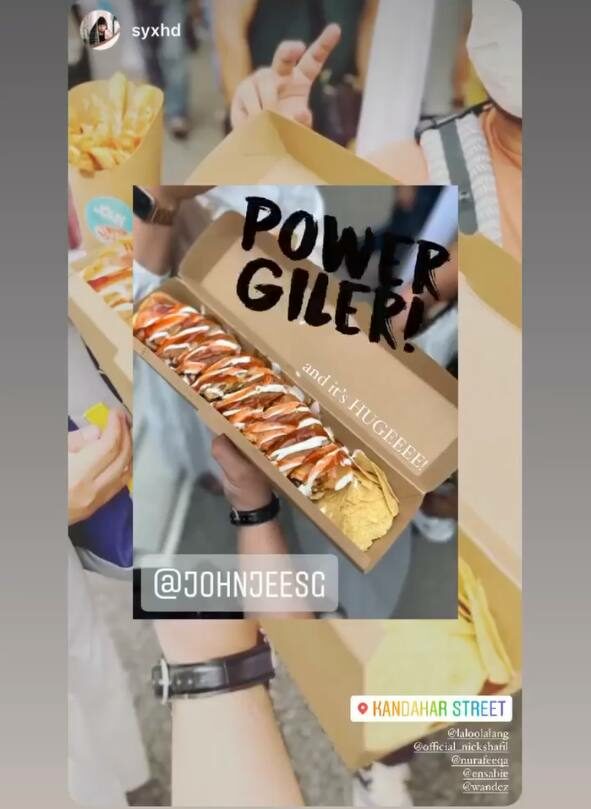 Image credit: @syxhd
Roti John lovers, head over to JohnJee to get your order. The stall offers roti john from $10, available also as a set with fries from $12.
Their roti john is pricier than most, but that's because you get a 12-inch bun packed with sauces and toppings. Top up $1 to enjoy your roti john with cheese or black pepper sauce, and $2 for all the sauces. Fries come with toppings too—either cheese ($5) or mentaiko ($6). Prices here are ala carte.
---
12. Satay Abg Botak
---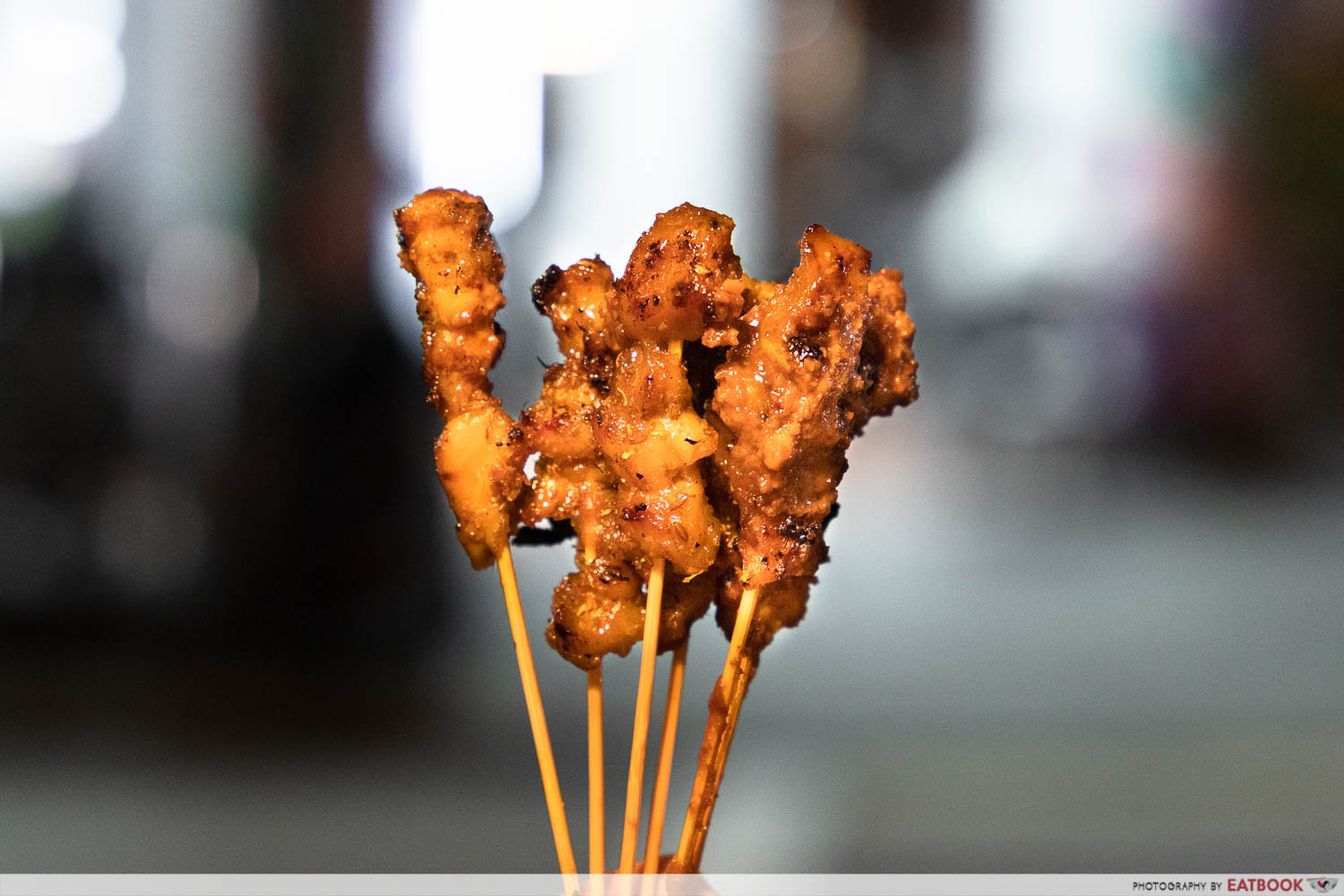 Satay Abg Botak is a familiar name for those who live in Yishun, as the family-run outfit has a permanent stall at Blk 101, Yishun Avenue 5. They're making their bazaar debut this year at the Kampong Gelam Souq, where you get to enjoy their satay in a handy cup, great for munching as you soak in the bazaar vibes. Prices start at $10 for 10 sticks.
---
13. MILK
---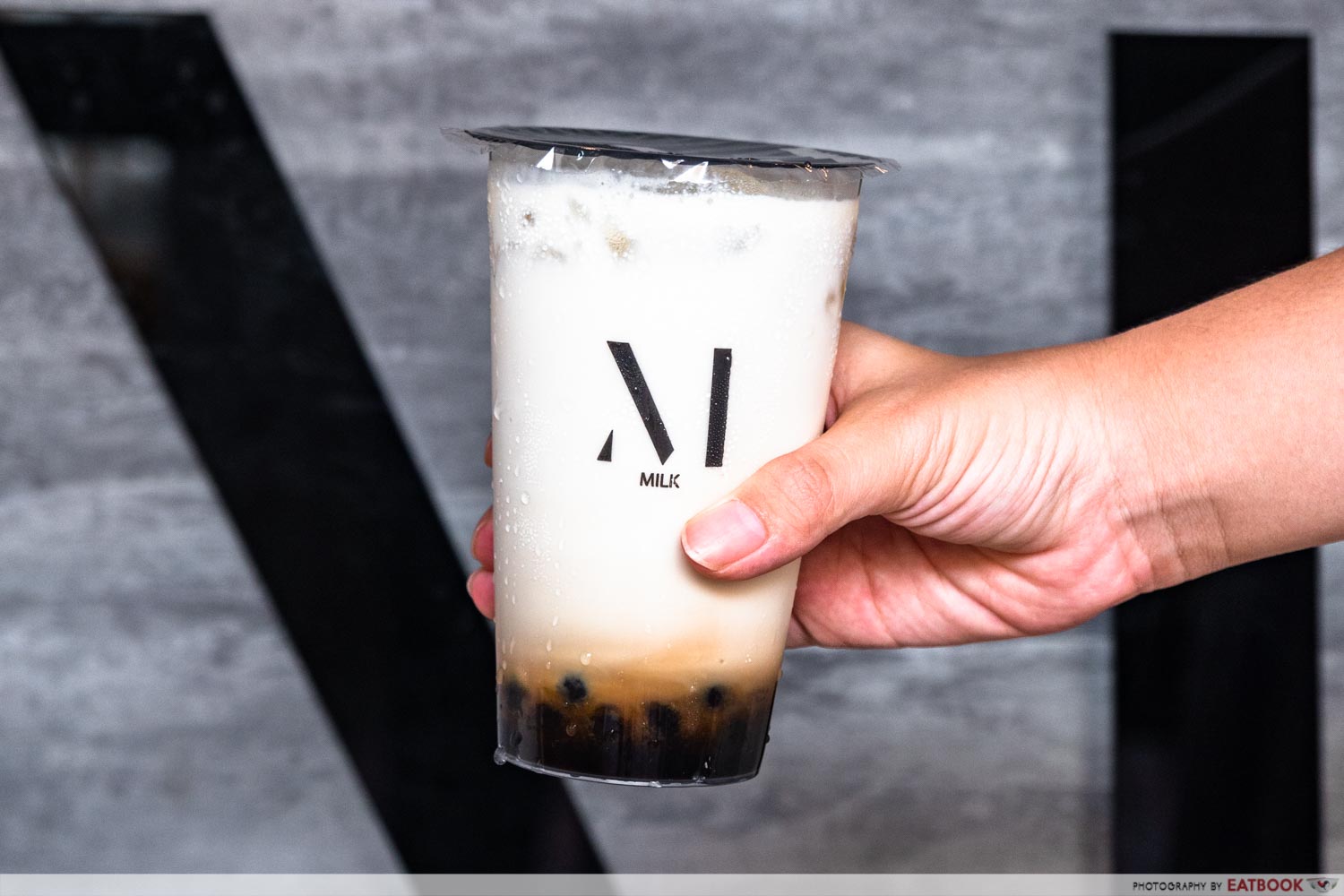 Halal bubble tea cafe MILK is making their bazaar debut this year at the Kampong Gelam Souq. They have event-exclusive beverages, priced at only $5 for a 1L serving. Each comes with a scoop of ice cream as well, only at the bazaar stall.
Flavours include their Bandung Coconut Shake, original Coconut Shake, a Mango Shake, and many more! All the shakes use fresh fruit juices and flesh, prepared daily.
MILK: Muslim-Owned Bubble Tea Cafe Reopens With Singapore's First Build-Your-Own-Drink Wall
---
14. Kinglicious Popiah
---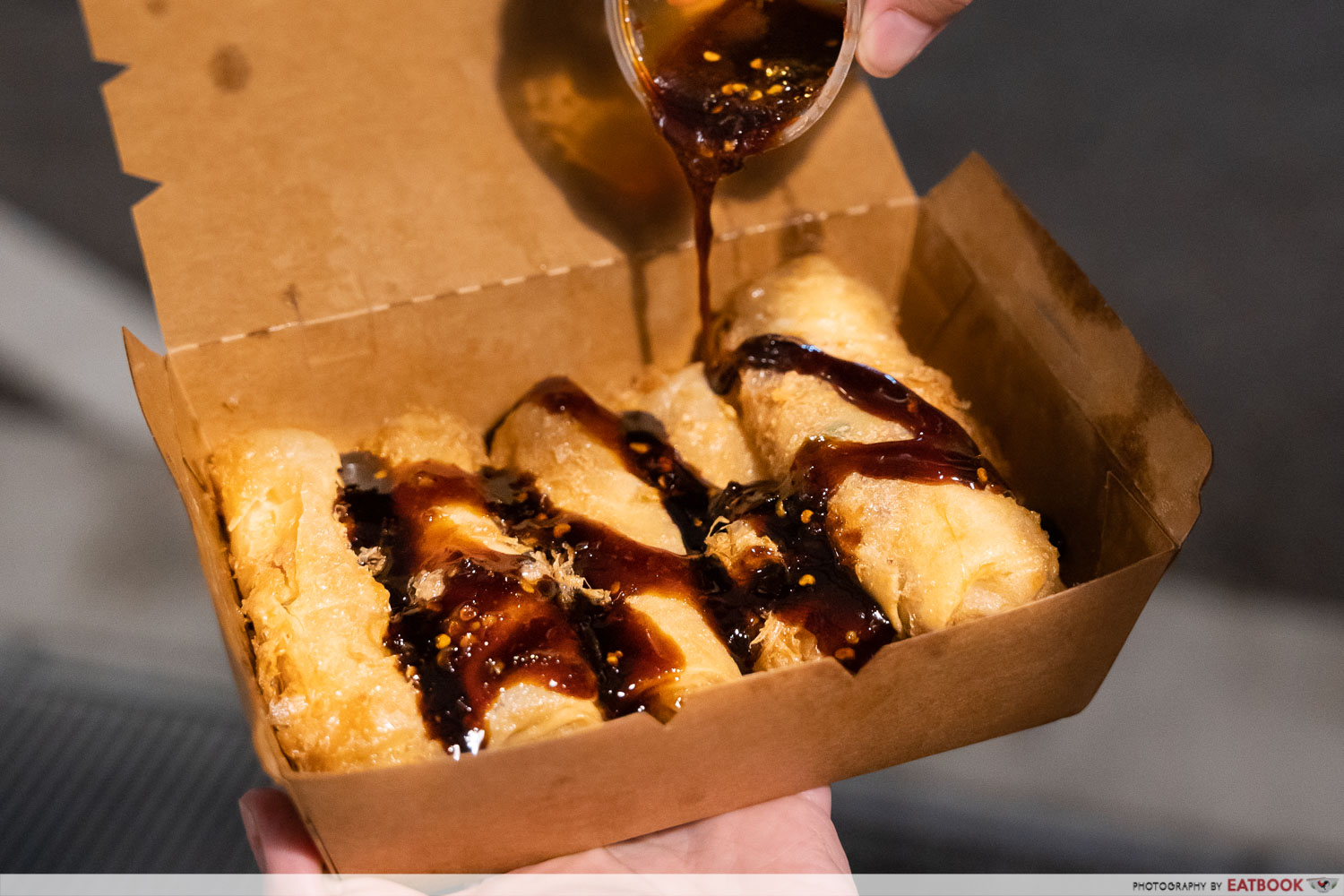 Kinglicious Popiah flips the classic popiah recipe on its head with their seafood versions. Choose between your popiah filled with Crab ($6), whole Prawns ($6), and their signature smoked Salmon ($7).
Our personal favourite at Kinglicious was their Popiah Begedil ($8), a two-in-one, deep-fried whammy of popiah skin rolled around a begedil filling, all served with a spicy-sweet kicap manis drizzle.
The stall is halal-certified too. Don't miss out on enjoying your popiah with their piquant sweet dark sauce. For purists, they also sell the Original, at $5. Prices are for two rolls.
---
15. Broti
---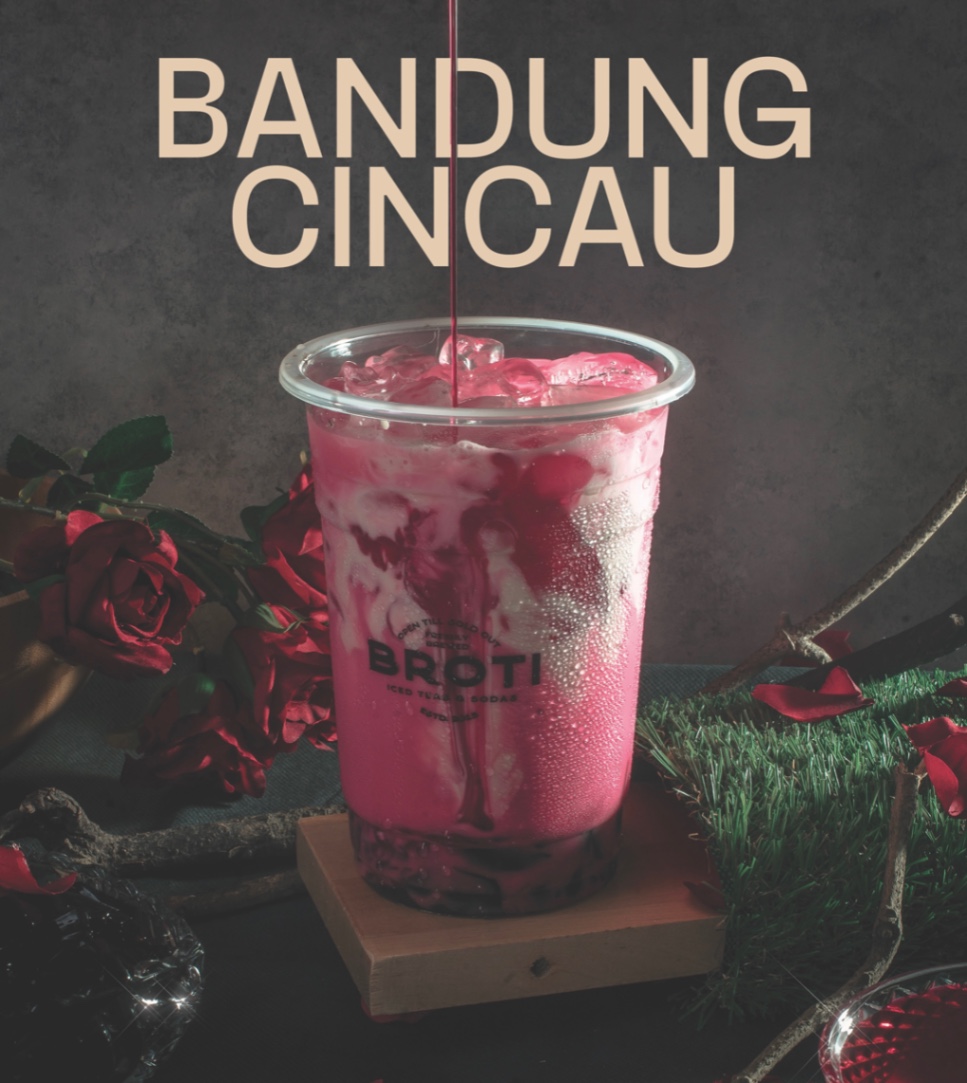 Image credit: Broti
Another household bazaar name is Broti, and this year, they're back again with their 1L Thai Milk Tea, Bandung Cincau, and Katira Cincau drinks to help quench your thirst. The Katira Cincau is a Ramadan special, served with milk, grass jelly, and basil seeds. These drinks are easy on the stomach, but packed with nutrients—great to end a long day's fast.
Drinks start from $8.
---
16. Markozar
---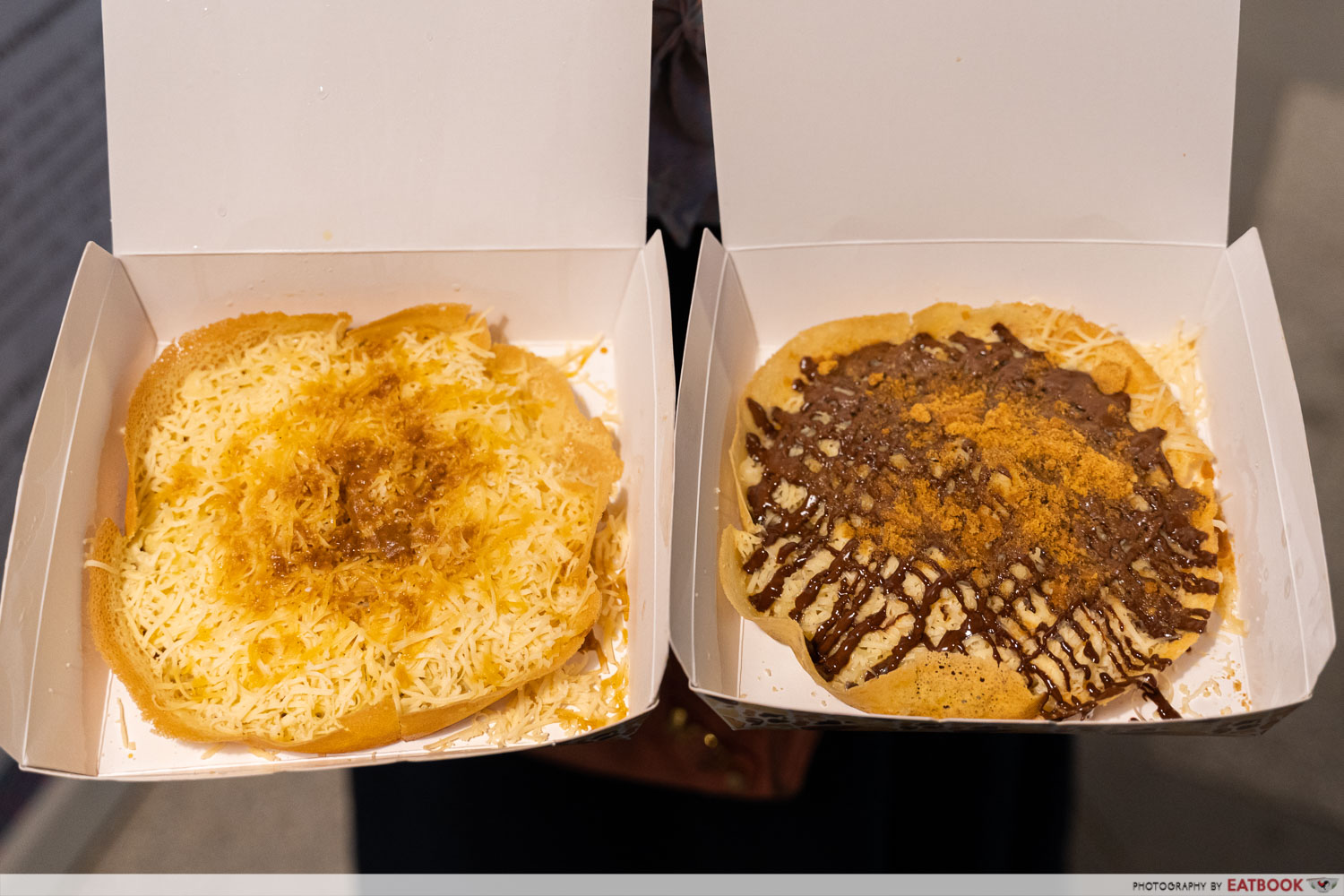 Martabak manis is another must-have when you visit the Ramadan Bazaar. Get yours at Markozar, which has a whopping menu of six different flavours. Their most popular is the Nutella Falls ($7), a fully loaded martabak manis with Nutella, crushed peanuts, and shredded cheese.
They also have their Banana Cheese, goreng pisang topped with cheese. You can choose to enjoy this with more toppings, from Matcha to a dip in their live chocolate fondue foundation. A portion is priced at $6.
---
17. Kream SG
---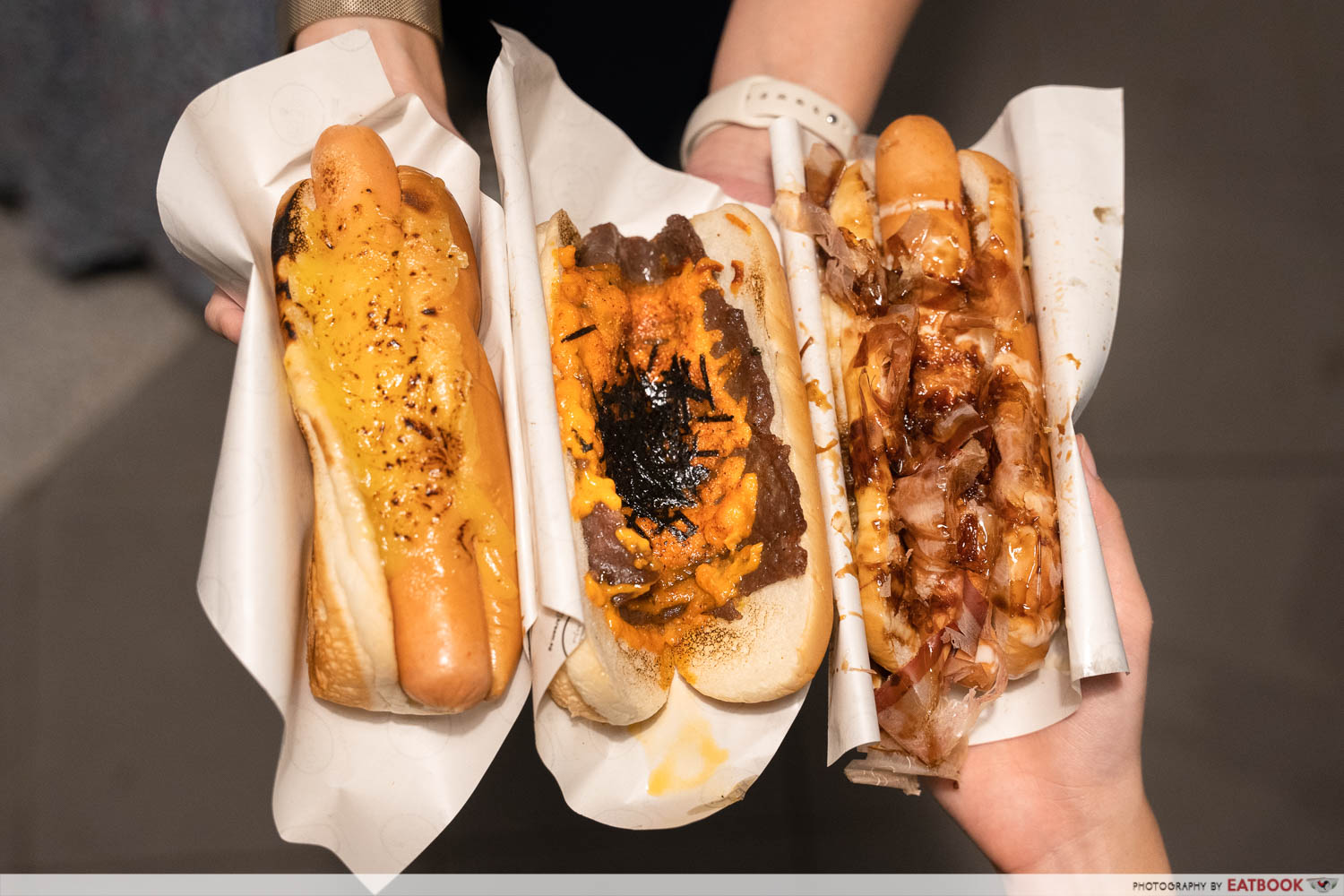 If you went to Eatbox 2021, chances are you'd have tried Kream SG. The coney dog kiosk is run by actress Ikah Jamil, also behind Thai mookata joint Jom Chickata.
There are four hotdogs and one dengdeng item on the menu, all loaded with flame-torched toppings. The Nachos ($5) comes doused with nacho cheese, the Mentaiko ($7) is topped with a smoky-savoury combo of mentaiko sauce and cheese, while their Flaming Cheese Rendang ($8) is a super meaty, indulgent combo not to be missed. You can also get Mentaiko Dengdeng ($8) here.
---
18. The Original Pisang Keju
---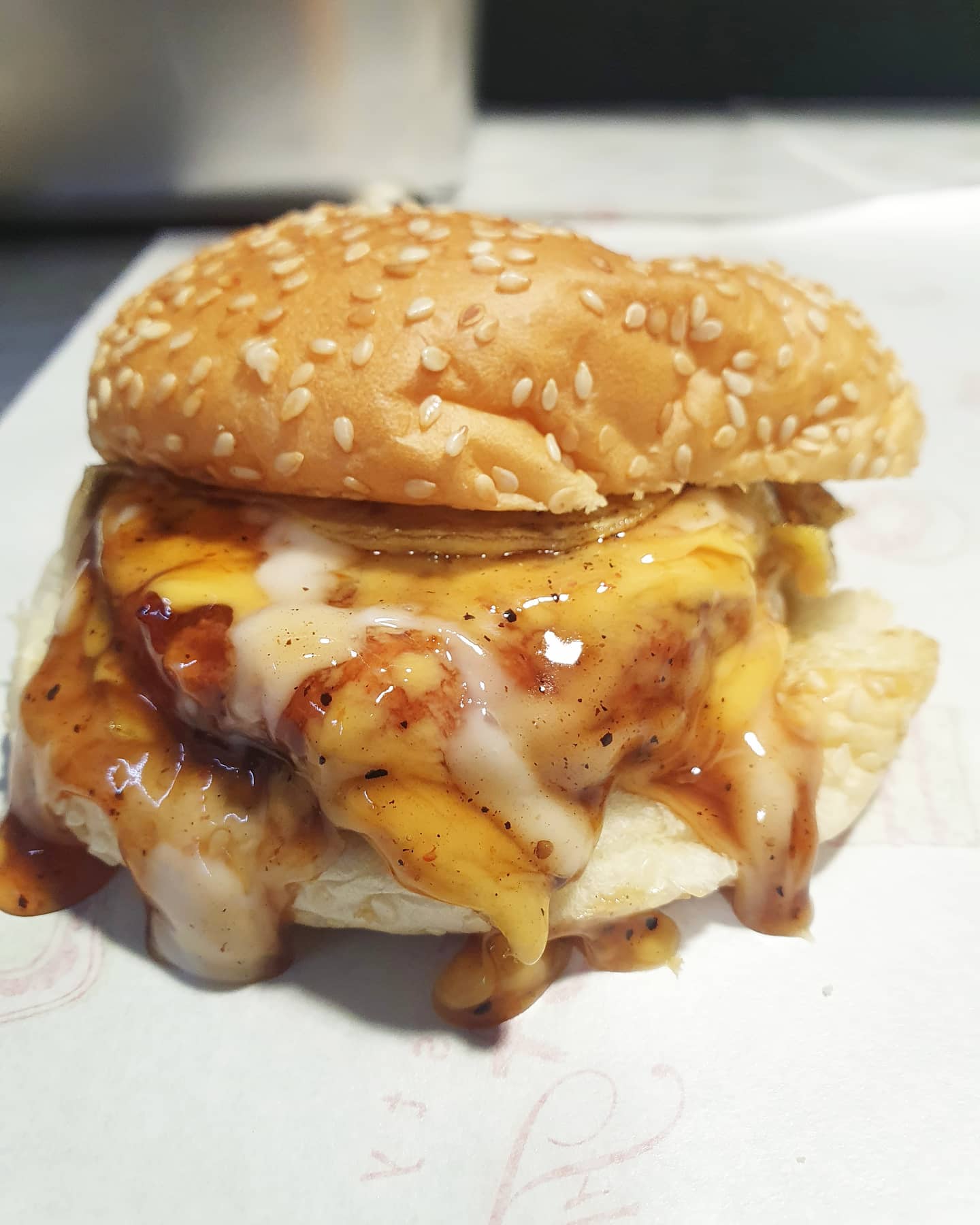 Image credit: The Original Pisang Keju
Guests at the Kampong Gelam bazaar won't miss out on their Ramly Burger fix thanks to The Original Pisang Keju. The stall sells pisang keuju—banana fritters dressed with cheese—as well as Ramly burgers. Pisang Keju prices start at $7 for regular toppings, which includes the traditional sambal kicap duo, or $8 for premium, which gets you Biscoff, Milo, and many more.
---
19. Kayu Manis
---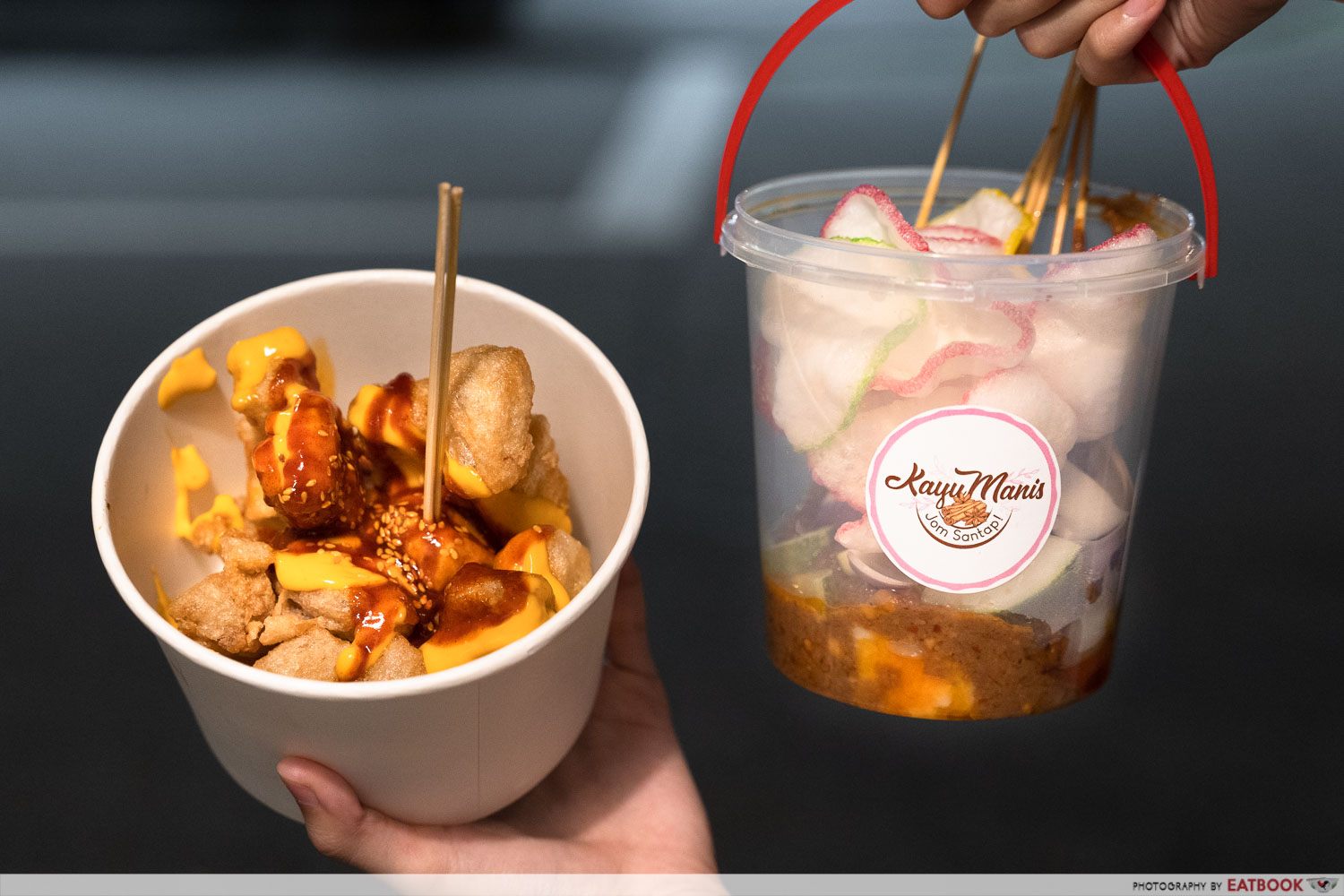 Fans of lekor ought to beeline to Kayu Manis to order next-level versions of this keropok classic. Kayu Manis has three options available: Original ($7), served simply with their fiery chilli sauce, Chilli Cheese ($8), which comes with a heaping serve of nacho cheese, and Cheese Chilli K-Pop ($8.50), dressed with their signature chilli, and Samyang.
Apart from lekor, Kayu Manis also sells burgers, barbecue chicken, and satay.
---
20. Bang Bang Kuali
---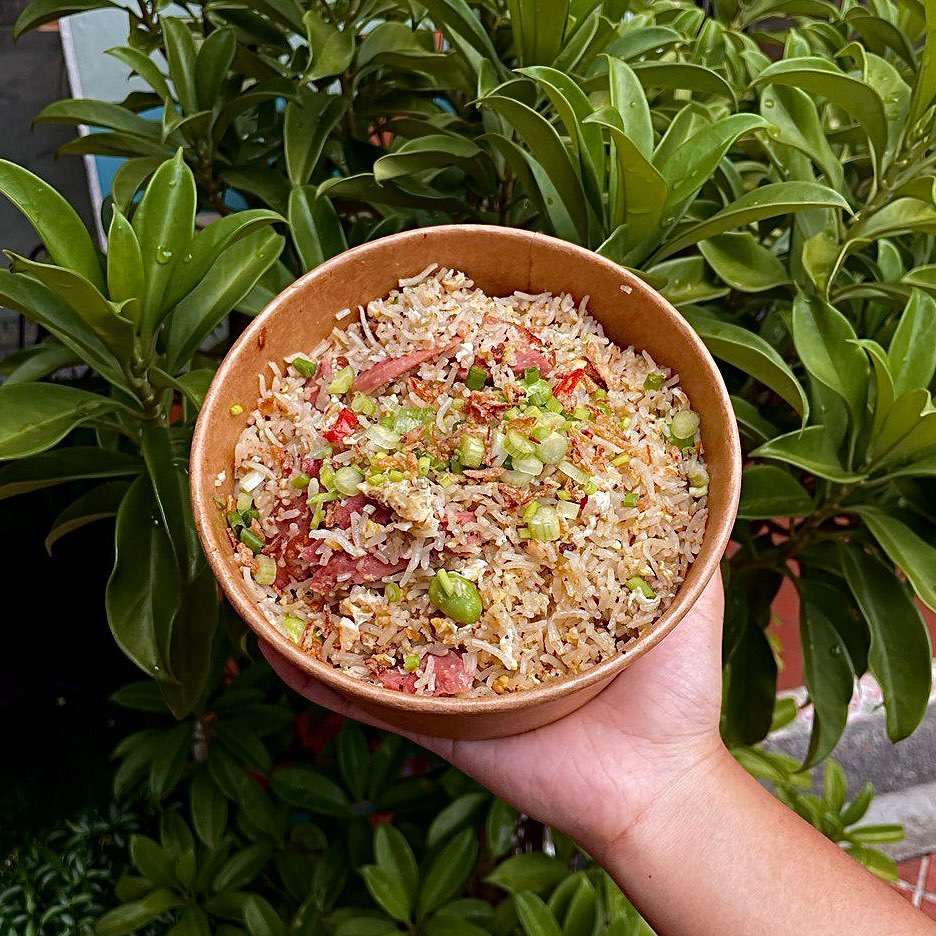 Image credit: @bangbangkuali
Bang Bang Kuali is a brand-new food concept that has made its debut at this bazaar. They have two main specialities: Kuali, which lets you DIY your wok-fried bowls in a concept similar to Wok Hey, and Roti Bang ($7), their take on Roti John.
To build your own Kuali Bowl (from $6), first choose your base, between basmati rice, laksa noodles, or yellow noodles. Then, add a sauce, whether it is aglio olio, tom yam, salted egg, or squid ink. Further dress up your bowl with your choice of proteins and veggies. To quench your thirst, Bang Bang Kuali also has creamy Butterbeer on the menu for $10.50.
---
21. Chulop x Boms and Buns
---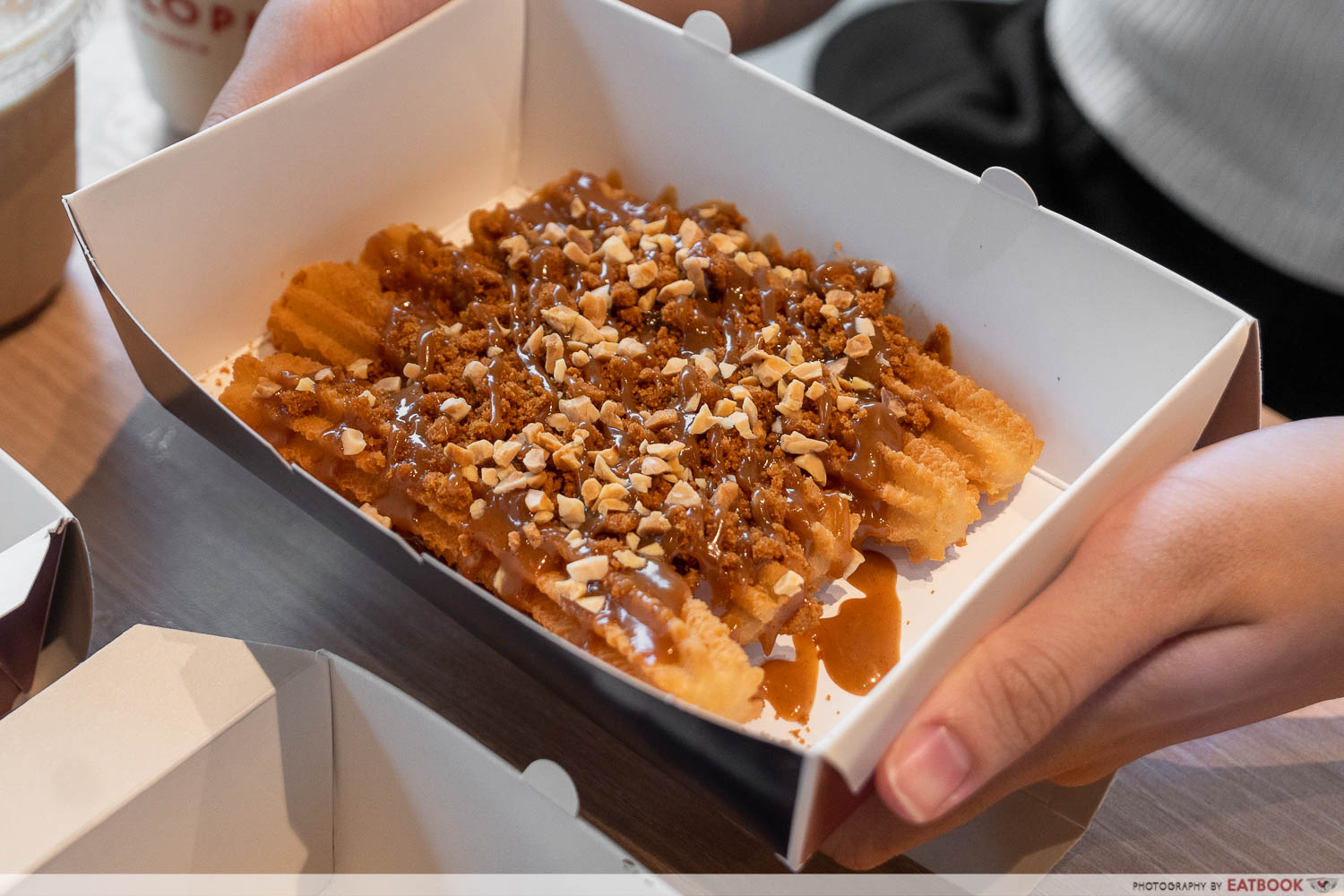 As their name suggests, Chulop is all about churros. They're Singapore's first Muslim-owned churros snack bar, and this year, they've made their pop-up market headstart at the Laloolalang Kampong Gelam Ramadan Souq.
Get fresh-fried churros with a variety of dipping sauces and toppings, from $6.20 here. Their Biscoff-drizzled Cookie Crunch ($6.20) is a hot favourite.
They're sharing kiosk space with choux and buns eatery, Boms & Buns. Get your fix of their delicious cream puffs, from Kaya Butter ($4) to Rocher ($5), while stocks last.
Read our Chulop review.
Chulop! Review: Churros Stand In Tanah Merah With S'mores Churros And Pandan Ice Cream Sandwiches
---
22. Meat My Meat
---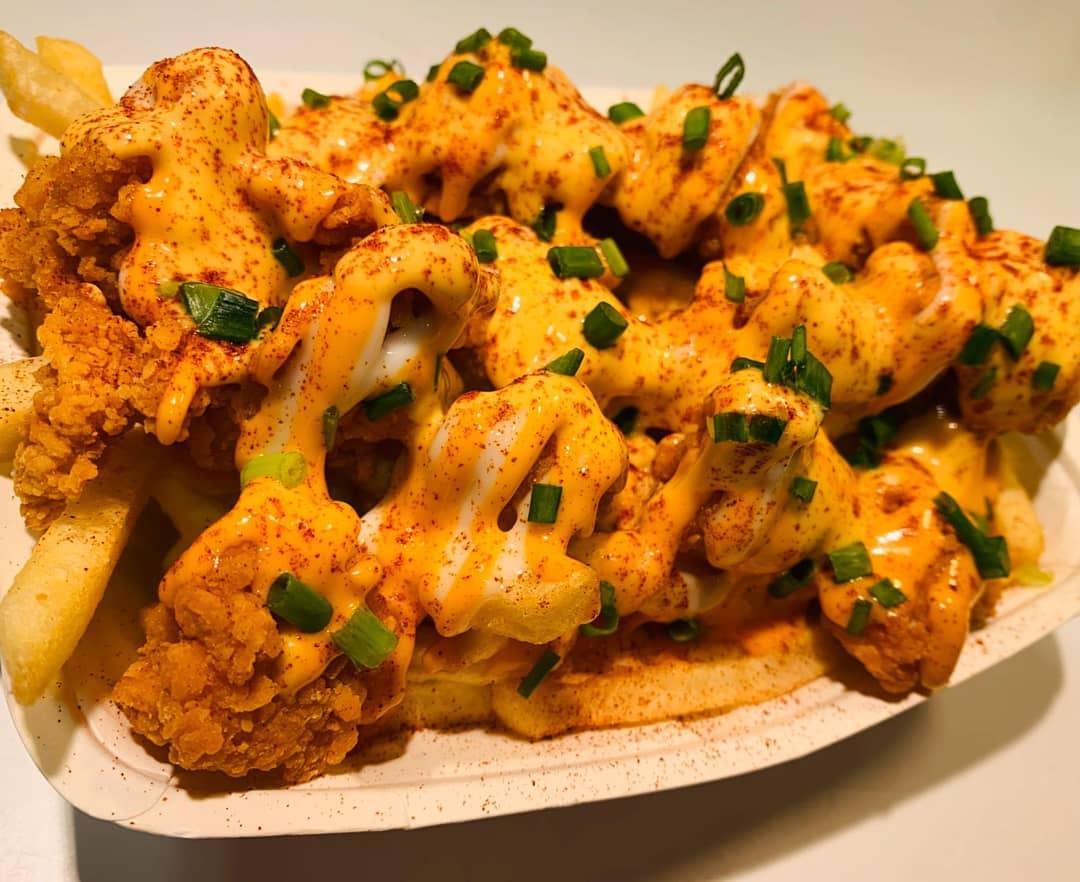 Image credit: @meatmymeat
Bazaar regular Meat My Meat has been around since 2016, serving up their take on Philly cheesesteaks and a wide selection of sides. The Muslim-owned kiosk has 10 different types of Philly Cheesesteak on the menu, from their original, served simply with steak and cheese on a soft bun, to their Mozza Buffalo Cheesesteak, topped with goopy, torched mozzarella cheese and chunks of juicy beef.
Don't skip their Poppy Chilli Cheese Fries if you've got the stomach space—these see shoestring fries and popcorn chicken drizzled with a fiery chilli sauce. Prices start at $6.50.
---
What to eat at the Geylang Ramadan Bazaar 2022
---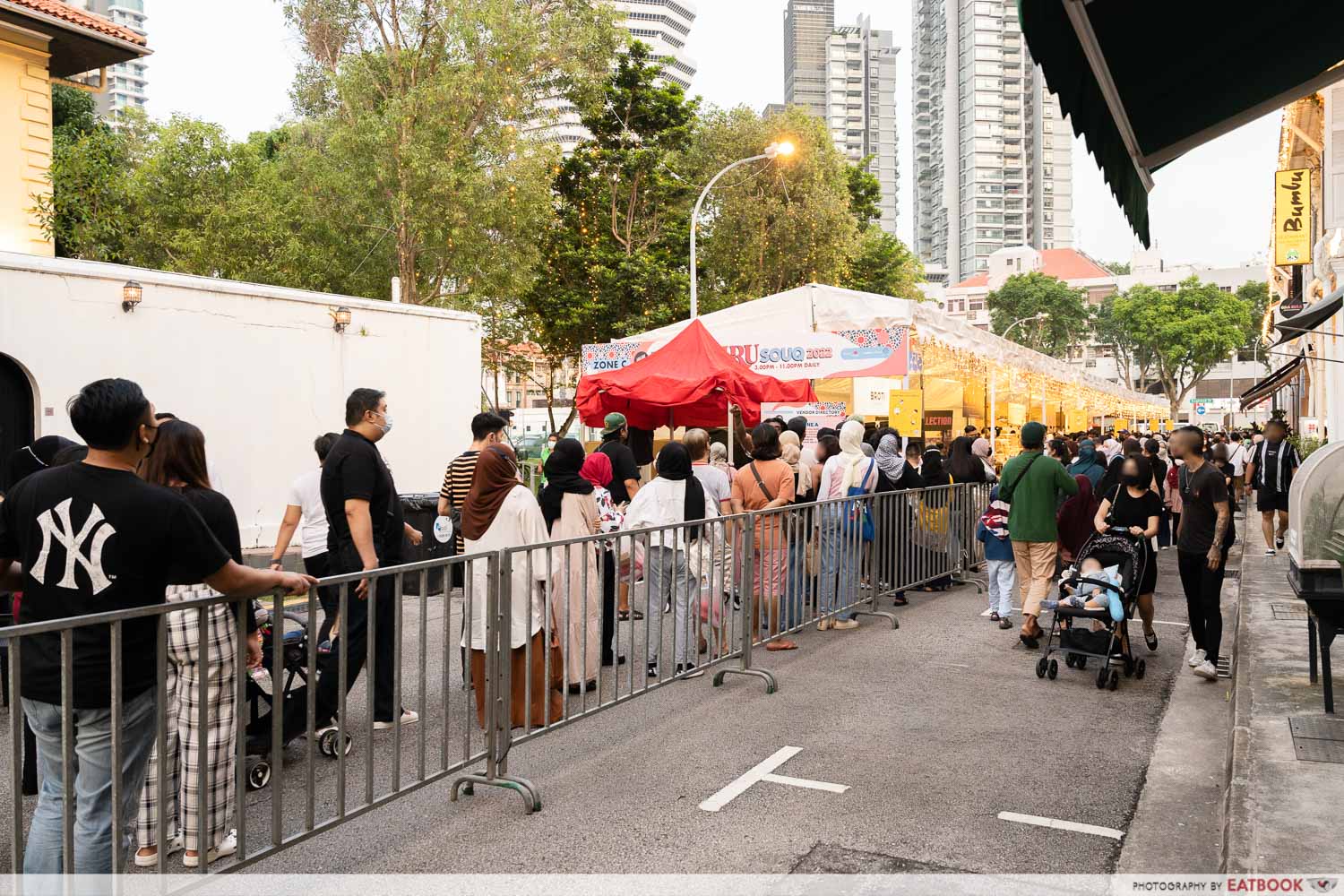 Head down to the Geylang Serai Ramadan Bazaar and the Kampong Gelam Souq market to enjoy the Hari Raya festivities. Don't forget to stay safe, not overcrowd the location, and follow the zoning system.
For other halal eats, check out our guide to halal buffets in Singapore, and halal restaurants for special occasions.
For more news on the Geylang Serai Ramadan Bazaar, check out the posts below:
Geylang Serai Ramadan Bazaar
Address: Geylang Serai
Opening hours: Daily 1pm to 11pm
Operating dates: 2 April to 2 May 2022
Website
Kampong Gelam Laloolalang Ramadan Souq
Address: Kandahar Street, Kampong Gelam
Opening hours: Daily 3pm to 11pm
Operating dates: 2 April to 1 May 2022
Website
Photos taken by Chew Yi En, Chiara Ang and John Lery Villanueva.

link