As the Wharf puts on its finishing touches, more development is set to break ground
The city's southern waterfront is changing. While the Wharf officially capped its phase-two expansion last year, the $3.6 billion development is still rolling out tenants. Come 2023, expect newcomers including the New Orleans–style brunch spot Milk & Honey and an outpost of the New York Mediterranean restaurant Limani. Yes, there are gripes to be made about Wharf prices ($36 for three-hour parking? $12 million for a condo? Marina slips for superyachts?), but it's not all fancy-schmancy—more reasonably priced venues such as Lucky Buns and Bartaco are opening, too. Plus, the destination's public amenities—parks, gathering spots, and the mile-long walk along the water—are always free.
Additional waterfront news for this year: Construction will break ground on both Buzzard Point's $200 million mixed-used development, Parcel B, and the $90 million 11th Street Bridge Park over the Anacostia River.
Back to Top
All-Glowed-Up Renovations
Following needed redos, three beloved local institutions are nearly ready to be re-enjoyed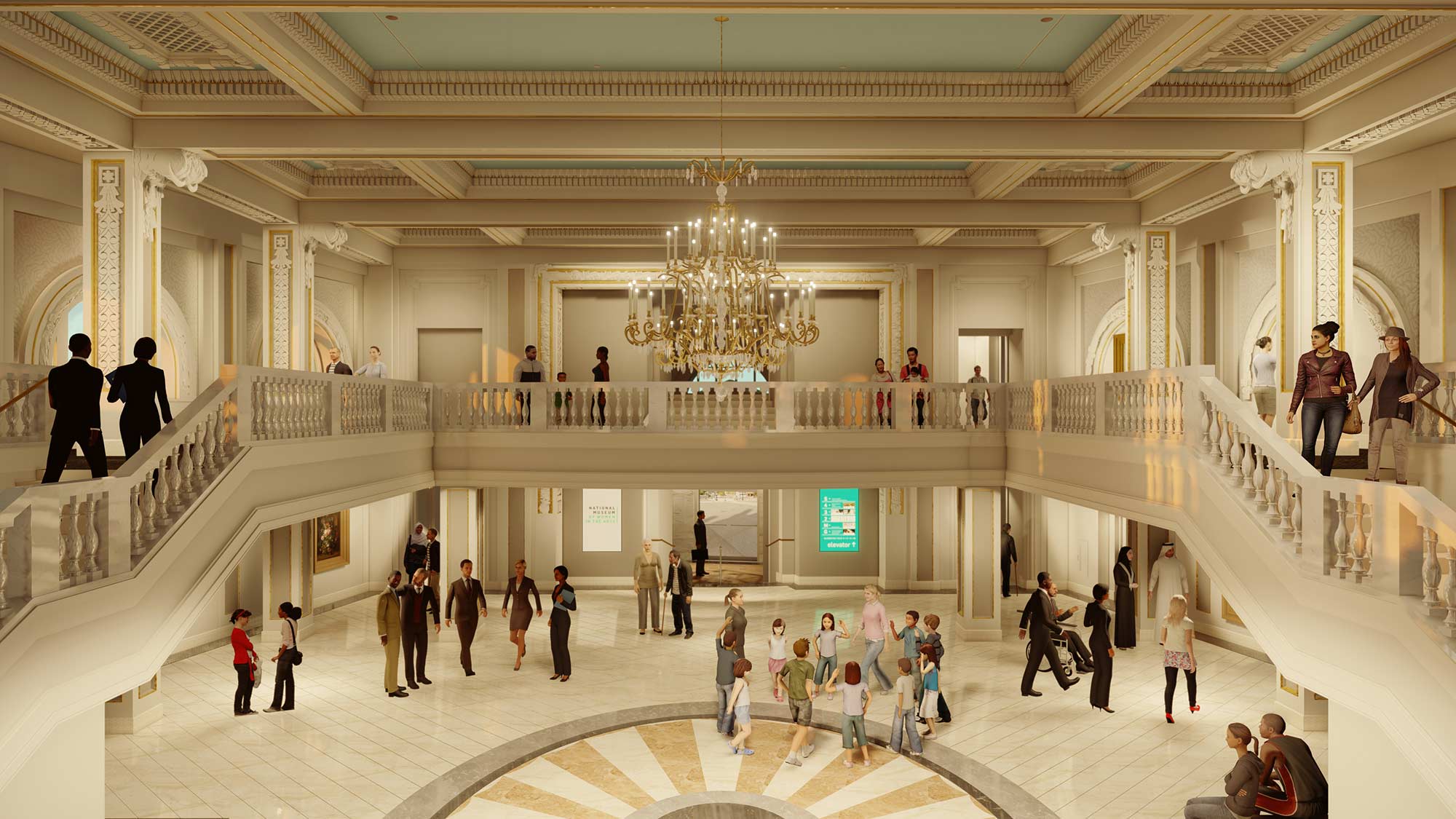 The $67.5 million renovation of this museum—closed since August 2021—was a long time coming, says communications director Amy Mannarino. The 1908 building, a former Masonic temple that's on the National Register of Historic Places, hadn't had a full overhaul since 1987, when the museum debuted. "A lot of things have progressed since then," says Mannarino, "so [we wanted to ensure that] we're up to date in terms of energy conservation, digitization, and museum accessibility, while also preserving the historic outer shell of the building." Here's some of what you can expect when it reopens in the fall: larger gallery spaces with improved interactive technology, upgraded sound and seating in the 200-seat Performance Hall, better lighting, an expanded museum shop, and greater accessibility. A new "learning commons" will feature a studio for events and workshops, as well as a library and research center with a reading room.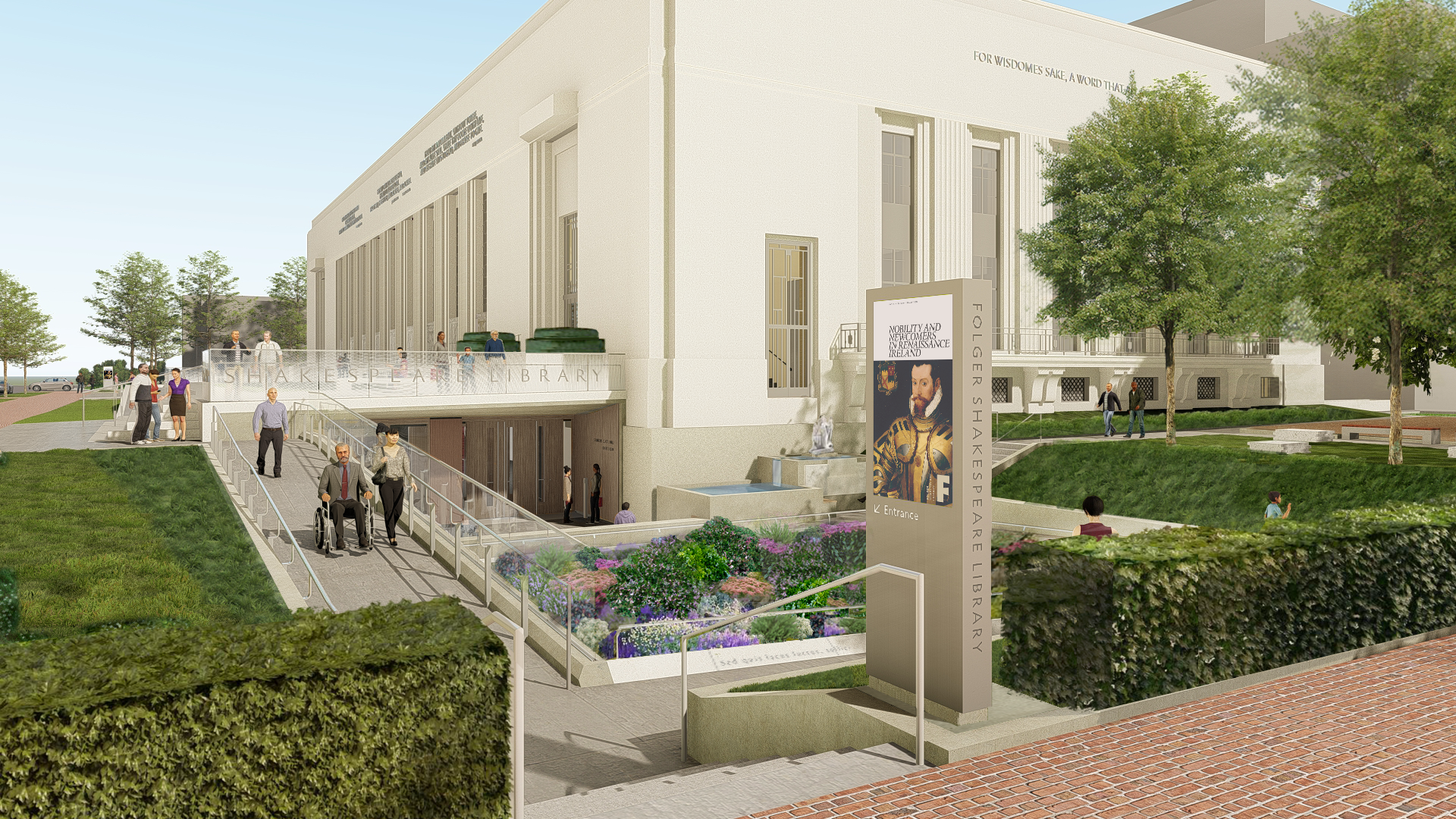 When the Folger library opened in 1932, the marble-white building had been designed to blend in with Capitol Hill. But it did that job too well—passersby often assumed it was off-limits to the public. So in 2018, when the library began a $72 million renovation—set to be unveiled in fall 2023—one of its goals was to "signal, even from the street corner, that this is a place meant for you," says Michael Witmore, who heads the institution. To achieve that goal, the library has added a 12,000-square-foot public pavilion under its front lawn, ad­joined by two new entry plazas that are connected by landscaped walking paths and gardens. Indoors, two large exhibition halls will host temporary and permanent exhibits, including the library's extensive collection of rare books, while a new education laboratory will be the site of workshops and discussions.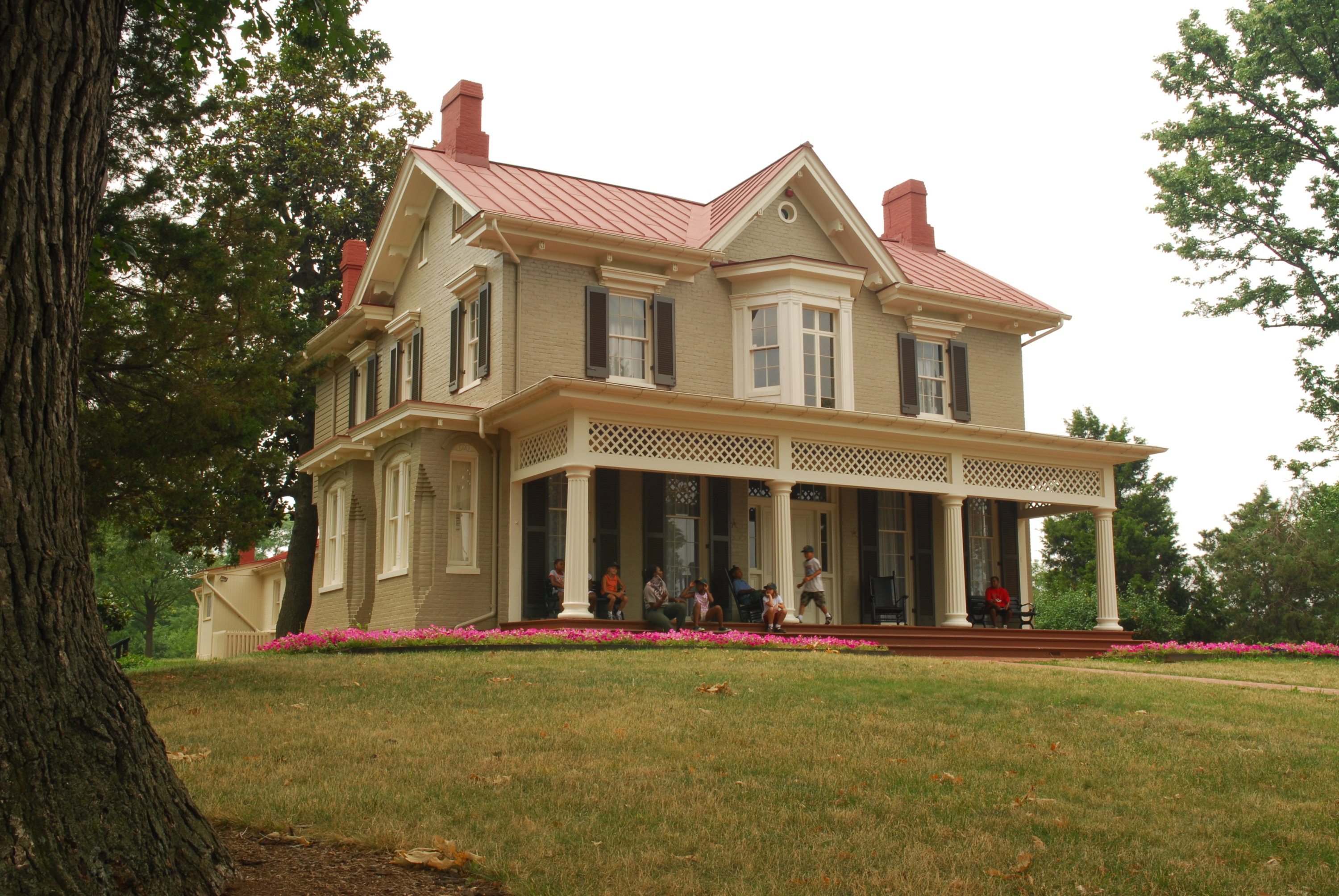 The National Park Service closed the Frederick Douglass House last July to connect new heating, ventilation, and air-­conditioning systems to the historic site's original vents. Though the roughly $900,000 changes won't be noticeable to visitors, they're critical to preservation, says Park Service spokesman Sean P. McGinty. Fluctuations in humidity pose a threat to the 19th-century artifacts and plaster walls inside the abolitionist's former home on Cedar Hill. As for more visible changes, the visitor center will have a refreshed look with new carpet, ceiling tiles, and merchandise. While the house itself won't look much different when it welcomes visitors back in March—that's the point of historic preservation, after all—it will be nice to have the Anacostia gem open again.
—Jessica Ruf
---
Back to Top
The National Zoo's Reimagined Bird House
A beautiful new look—and species-saving mission—make it a must-visit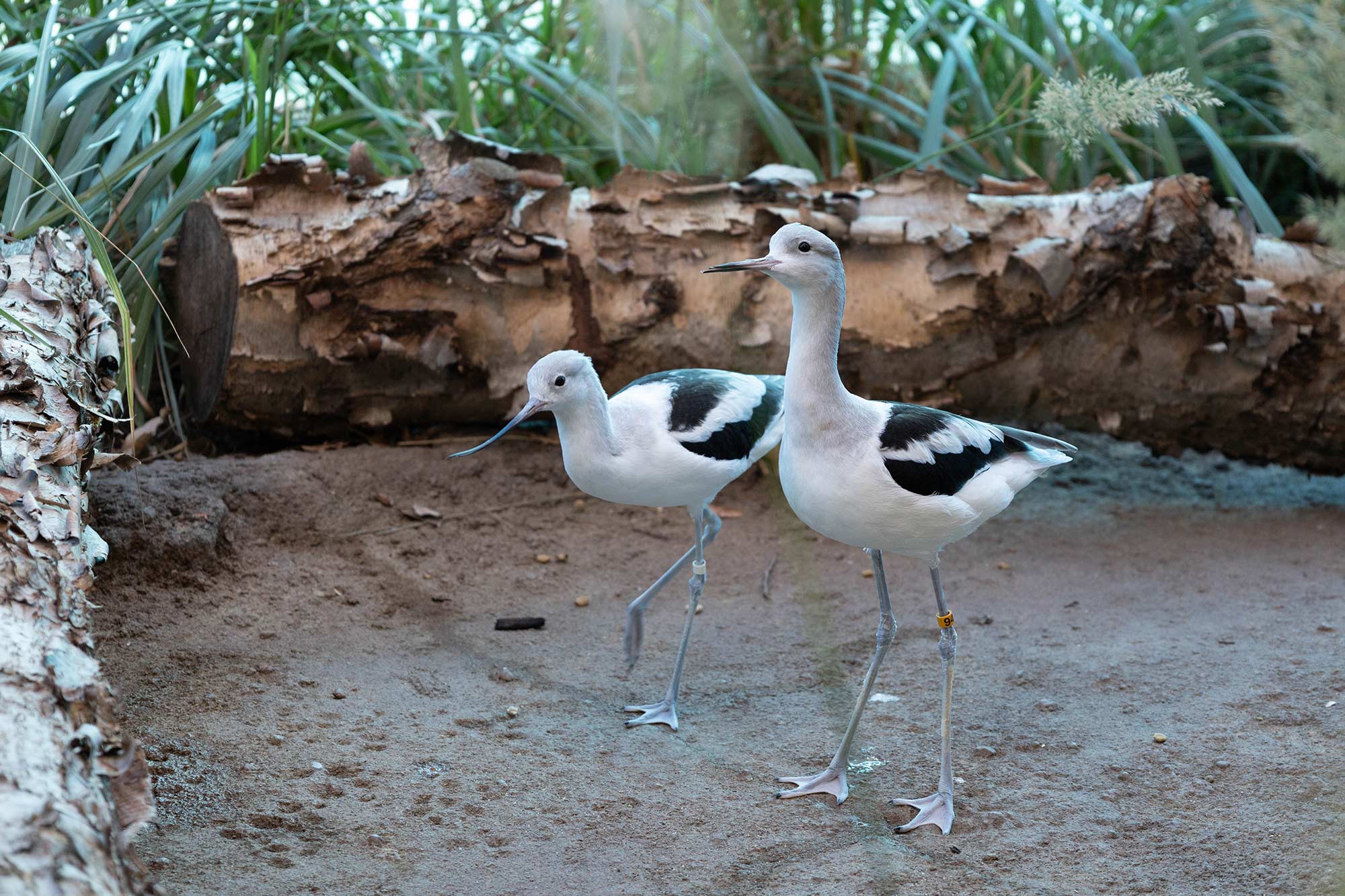 In March, the National Zoo is slated to reopen its Bird House, now with an unusual focus: migratory birds of the Americas, the kinds that might land in your backyard. Typically, zoos exhibit rare birds from far-flung locales—toucans or emus, say—but not ordinary native species like sparrows, orioles, and ducks. Perhaps there's a reason for that: Why trek to the zoo to see birds that are already at your feeder? Allow me to explain why you should.
For one, after years of renovation, the new Bird House is gorgeous. Flanked by gardens of native plants, it will have light-filled aviaries and bird photographs displayed on a monumental scale. Unlike the old exhibit, the birds won't live behind glass—they'll mingle with humans, roaming the walkways and flying overhead. During my tour in November, the birds hadn't moved in yet, but entering the Bird House still felt like being in nature. The aviaries mimic various migratory-bird habitats, teeming with plant life under illusionistic painted skies.
Behind the scenes, the new Bird House has a radical goal: to learn to propagate bird species that have never before lived in captivity, with an eye to preventing future extinctions. For Sara Hallager, the zoo's curator of birds, the California condor was a cautionary tale. Back in the '80s, the condor population was crashing, so scientists brought the remaining birds into captivity. "But there was a lot of last-minute scrambling to figure out all of the logistics," Hallager says, in terms of how to care for them. With bird species declining across the globe, near-extinctions may become more common, even for species that seem ubiquitous now. By bringing such birds into captivity and learning to care for them now, the zoo will develop a plan for how to keep these species alive in the future, should they ever come under threat.
This is pioneering work. "Nothing on this scale, as far as we can tell, has been done anywhere in North America or in the world," Hallager says. And the novelty of the work has brought challenges, such as stocking the Bird House with species that exist only in the wild. "I can't just call up a zoo and say, 'Hey, send me a pair of yellow-breasted chat,' because no one's got them," she says, so the zoo's yellow-breasted chat were captured in a Maryland park. Many of the birds on display will be wild-caught, or the offspring of wild-caught birds.
Sure, some visitors may miss the non-native birds that previously lived at the old Bird House and have, for the most part, relocated to other zoos. "People come to the zoo knowing everything about the emu or something and they don't know anything about the birds in their backyard," Hallager says, "but they should."
Our region's birds are diverse and spectacular; watching them preening and chattering and flitting around their habitats, it's hard to ignore the threats they may face. For Hallager, that's the takeaway: "Birds here in our country are having major issues, but I want people to appreciate them and understand that we can make a difference."
—Sylvie McNamara
---
Back to Top
Don't Call It a Comeback
It wasn't goodbye, just "see you later"—after shutdowns and closures, these three enterprises could make their return this year
The Original 9:30 Club
For anyone who missed out on a show at the music venue's 930 F Street location—or is looking to relive the glory days—a replica of the old space is opening behind the current club in Shaw. The clone will host intimate shows, as it did in the '80s, sans the nostalgic scent of cigarettes and disinfectant.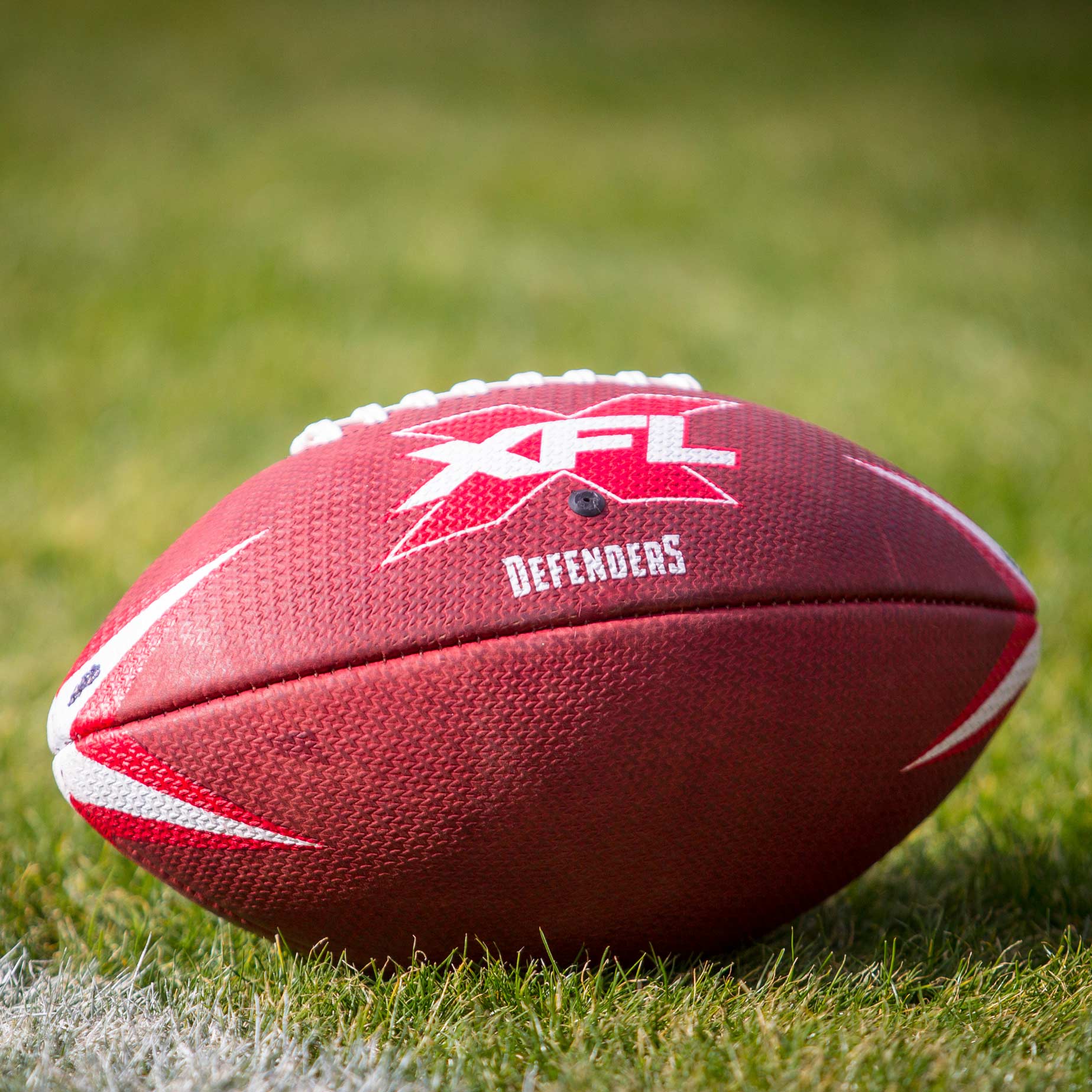 DC Defenders
The alternative football association XFL shuttered two months into the 2020 season, taking the local team—and fans' famous Beer Snake—with it. Now that the league is coming back in February, DC's players will retake Audi Field under the same name, providing an alternative to the beleaguered Commanders.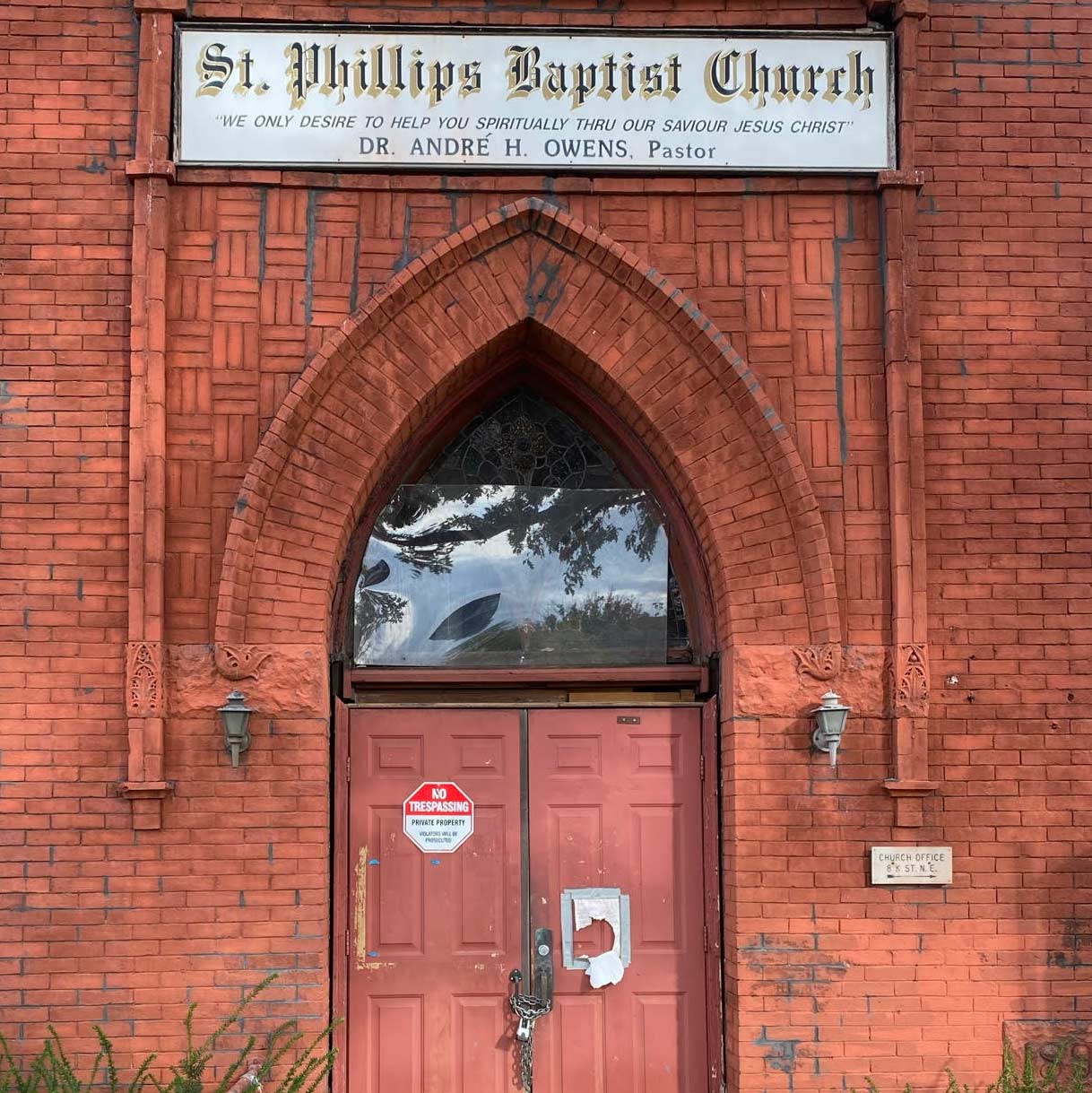 Town Danceboutique
Shaw's beloved gay club closed in 2018, leaving a go-go-dancing gap in the nightlife scene. However, the owners are opening a new destination—informally dubbed Town 2.0—that, after construction is completed, will bring the original spot's DJs and drag shows to the former Saint Phillips Baptist Church in NoMa.
—Daniella Byck
---
Back to Top
Fresh Faces
November's midterms resulted in some surprising wins, including a few folks who could make politics around here more interesting
---

link