This is not something I'm proud to admit – but for the longest time, I was under the impression that New Zealand was an hour's plane ride away from London.
Nope, New Zealand is in fact very far from London.
That was how unfamiliar I was with New Zealand.
So you can imagine my excitement as I was packing for this trip.
Honestly, nothing beats the feeling of going to a place you've never been to before and boy, was I ready to let NZ surprise me.
If you've always been curious about New Zealand, here's a 7-day itinerary to get you started on your big adventure.
Day 1 – Live a Hobbit life
When in New Zealand, live as the Hobbits do…?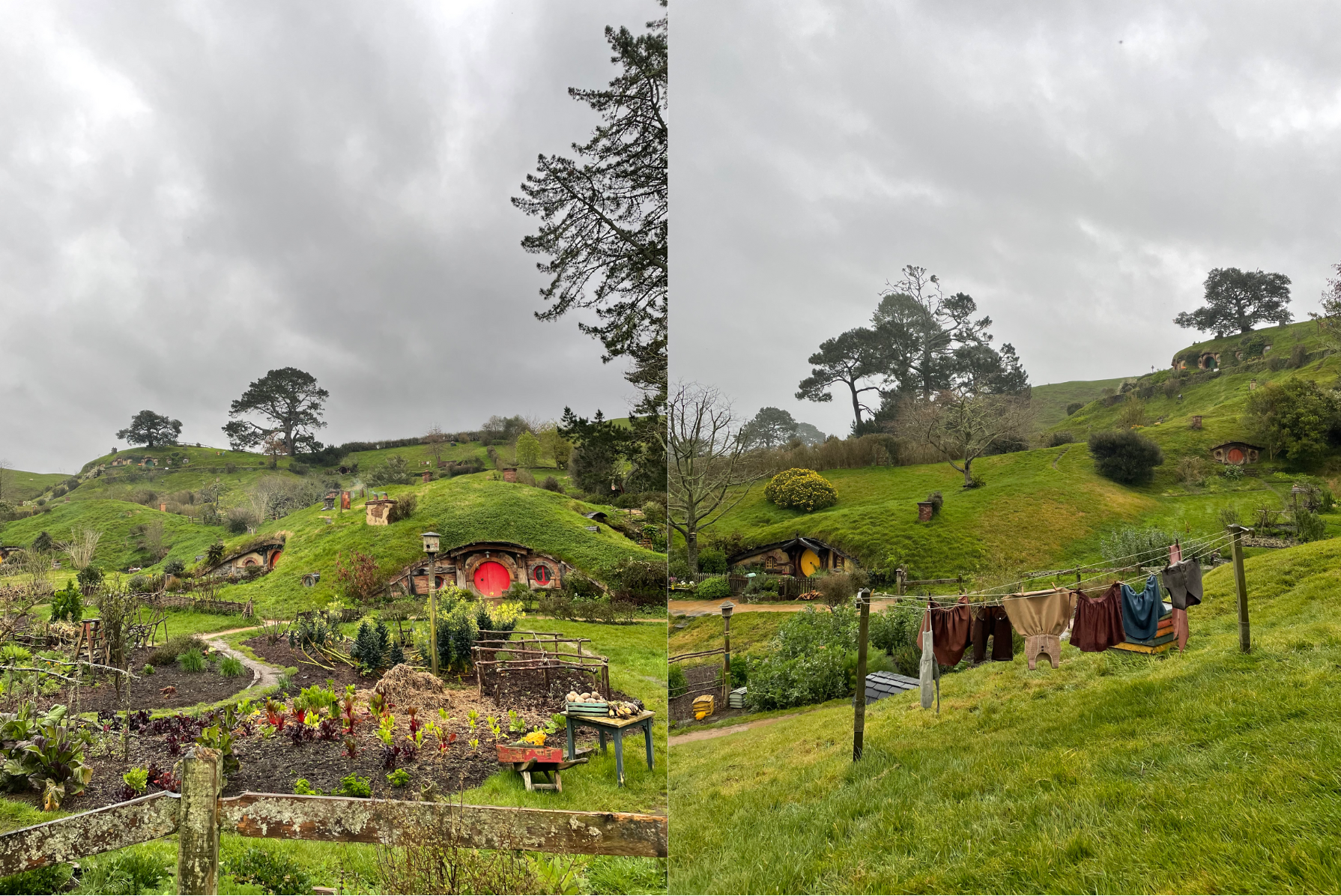 I've never seen Hobbiton (or any of the Lord of the Rings movies for that matter).
But after my visit to Hobbiton, I'm convinced that hobbits are real and you can't tell me otherwise.
The movie set was equipped with 44 Hobbit homes, each extremely detailed to bring out each home's character. The picturesque village also had ponds, a little flower shop and a bakery.
So tell me, if hobbits are not real, why are there hobbit clothes on the clothing line?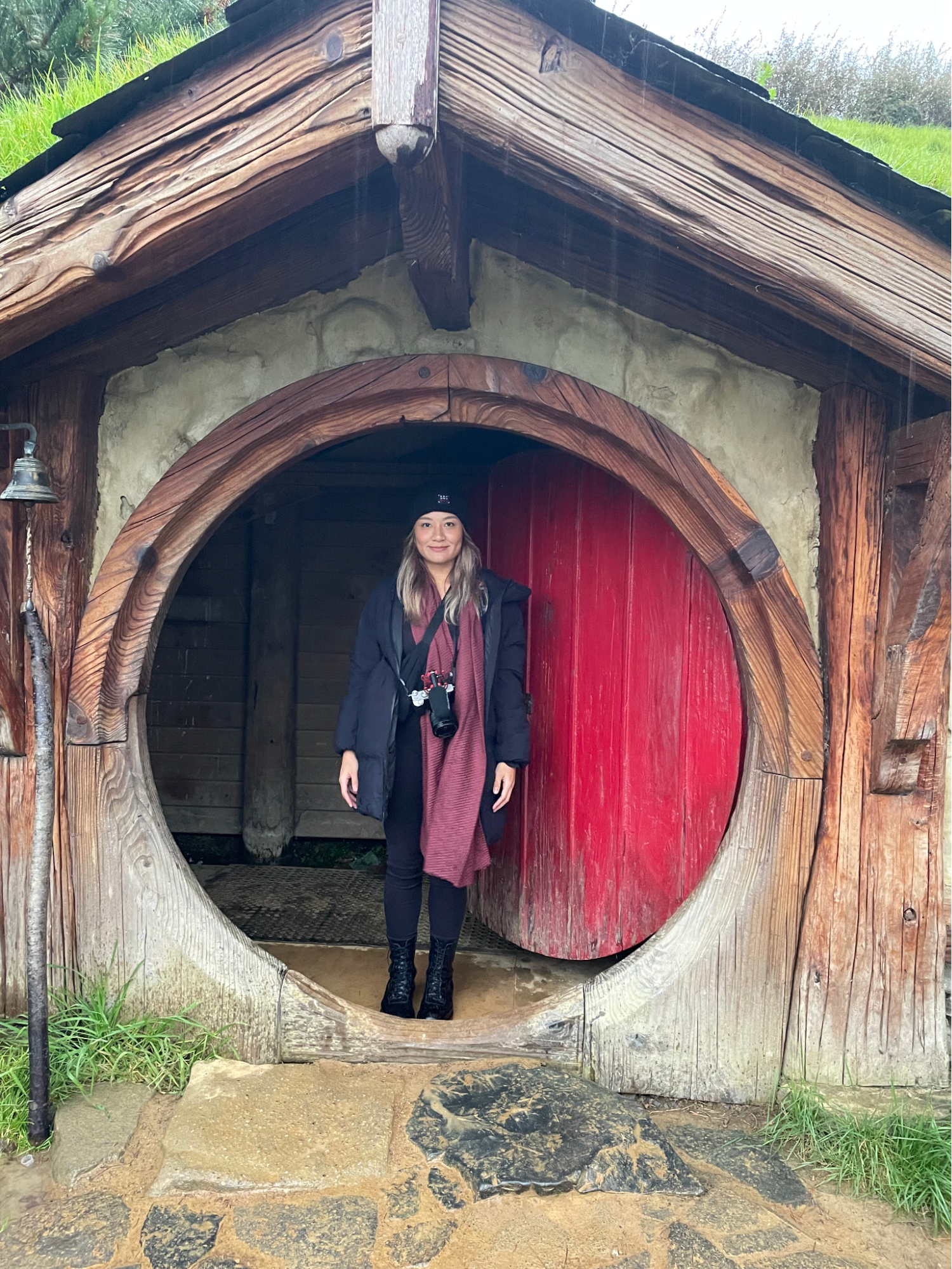 A must-do at Hobbiton is the Evening Banquet Tour.
Apparently, hobbits eat seven meals a day and are huge on meat and potatoes (among other things).
Check out the feast that we devoured: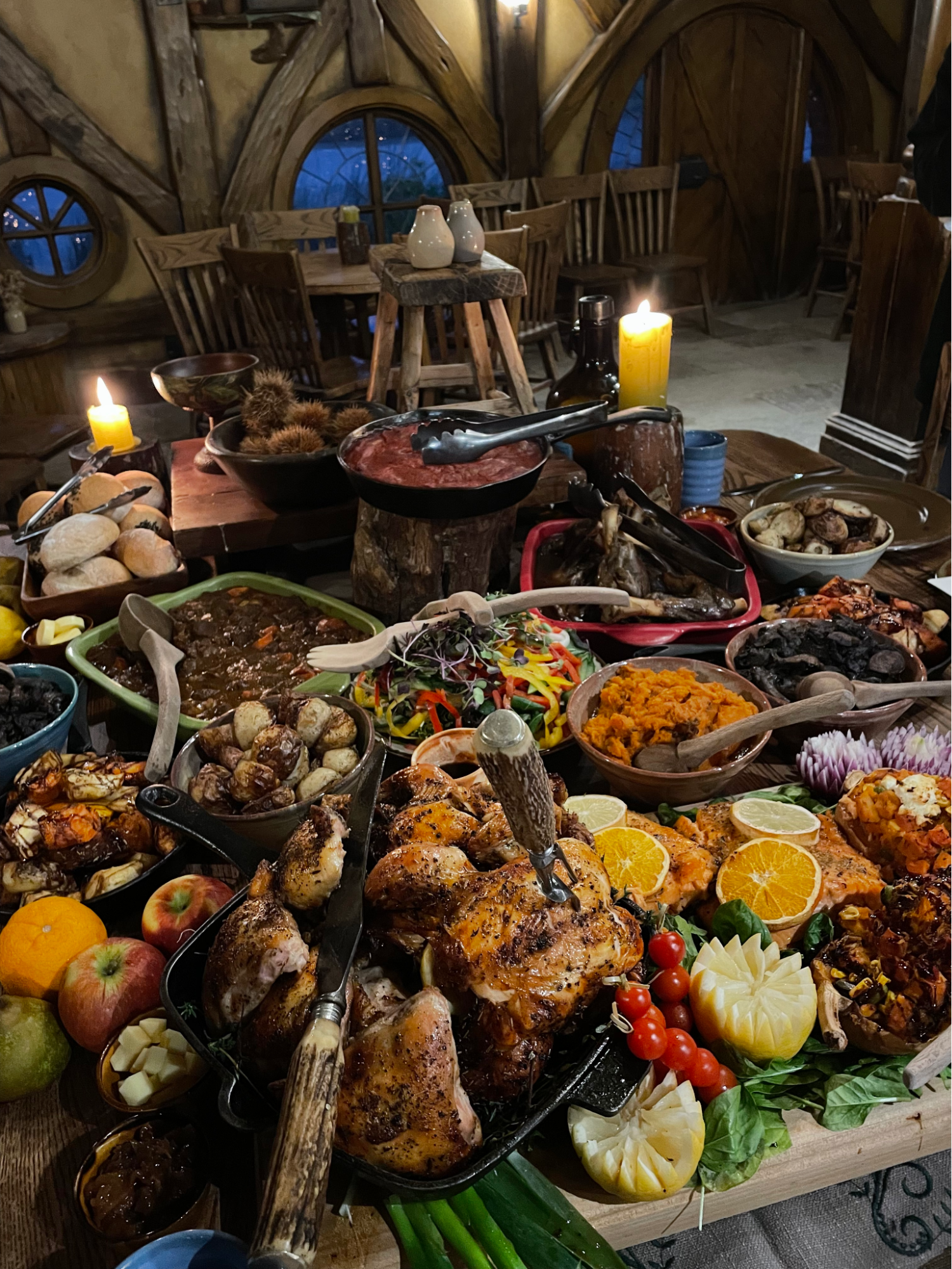 My favourites from the feast were the Kumara (sweet potato) mash and beef casserole.
The extremely hearty meal coupled with the homely setting made it feel like a very special occasion.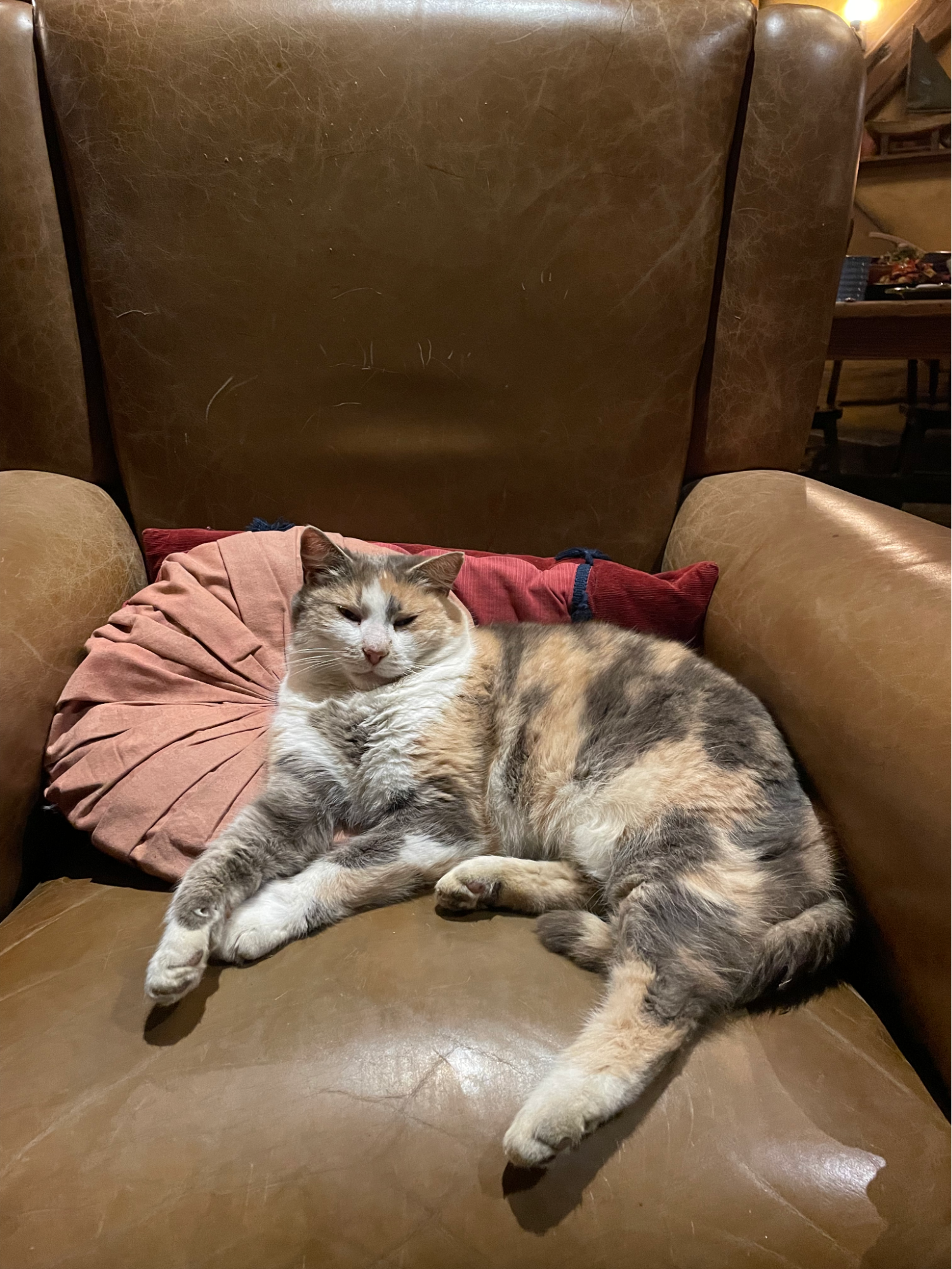 Address: Hobbiton™ Movie Set Tours, 501 Buckland Road, Matamata 3472, New Zealand
More information here: https://www.hobbitontours.com/
Day 2 – Experience Rotorua: Learn about the Maori culture, and treat yourself to a hot tub soak after
When travelling, I enjoy experiencing the culture of the place I'm visiting — and Te Puia was so lovely for that.
Te Puia is home to many types of cultural experiences.
We visited the New Zealand Māori Arts and Crafts Institute and the Southern Hemisphere Pōhutu Geyser.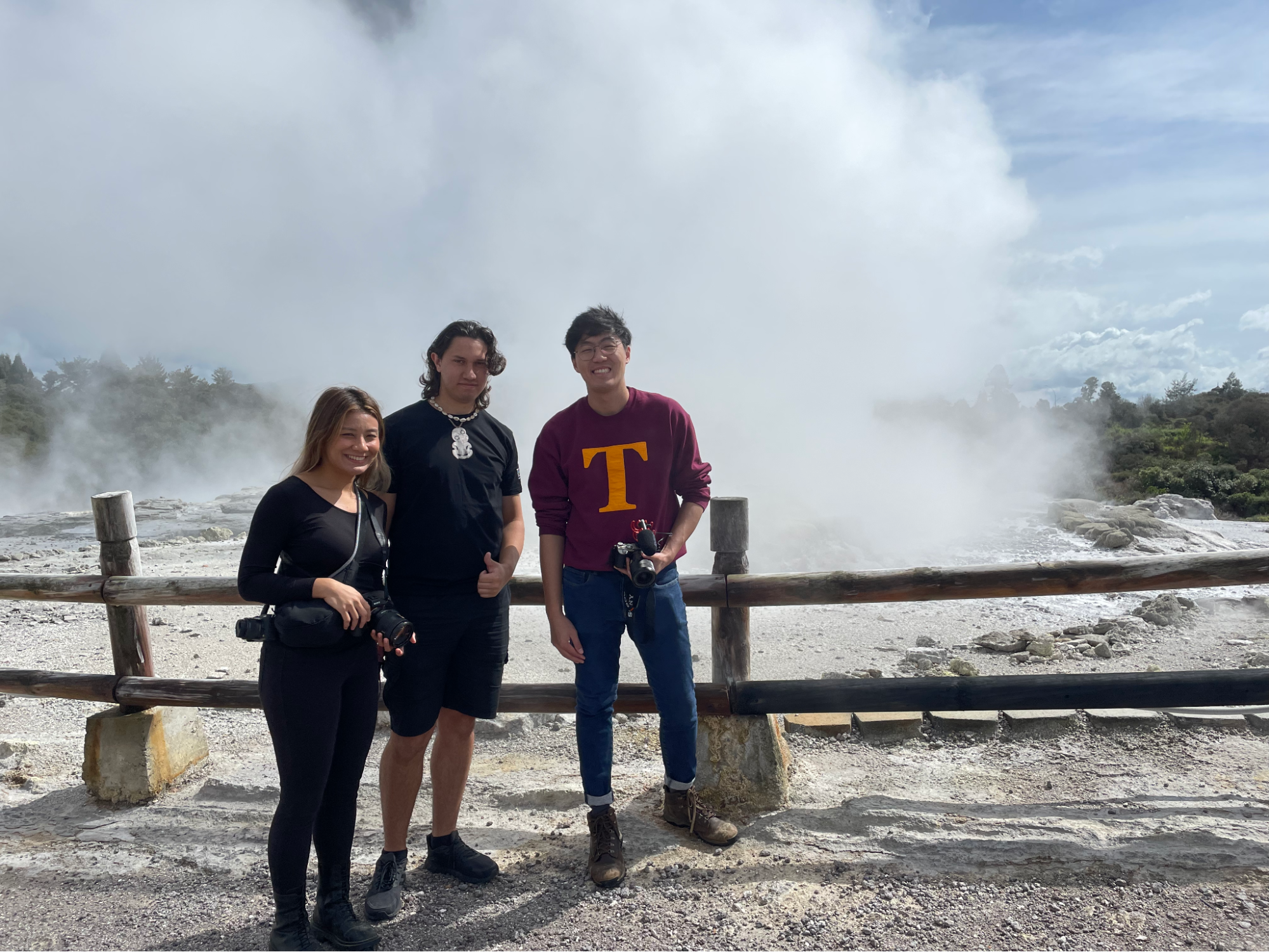 Our guide, Tamati, shared stories about the Maori culture, particularly related to its arts and crafts.
I felt very "big brain energy" that day.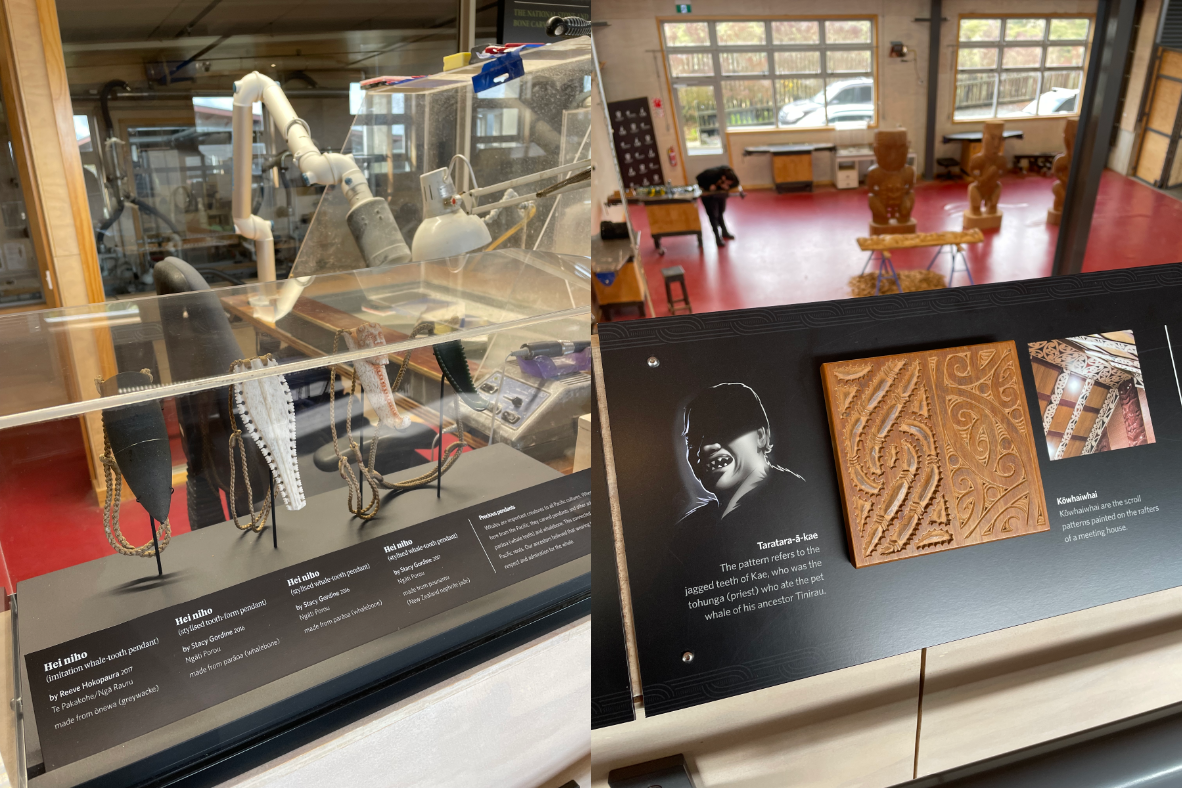 We then sank our teeth into some geothermal dim sum, which is Te Puia's newly added dining experience.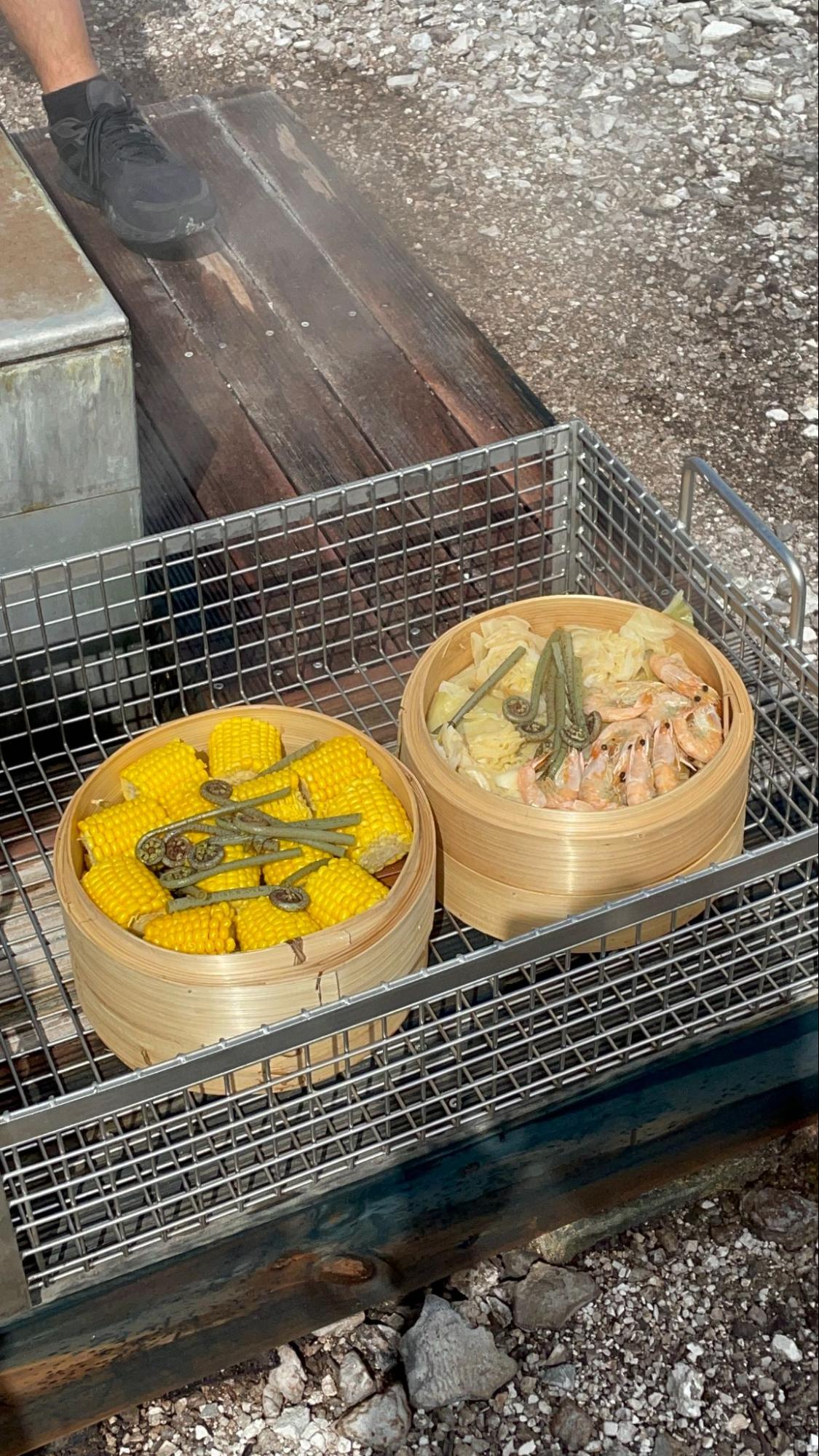 Taste-wise, to my simple taste buds, it didn't take very much different from what you'd expect of regular dim sum.
I did enjoy the novelty of the unique experience though.
After the enriching morning, we went for a hot tub soak.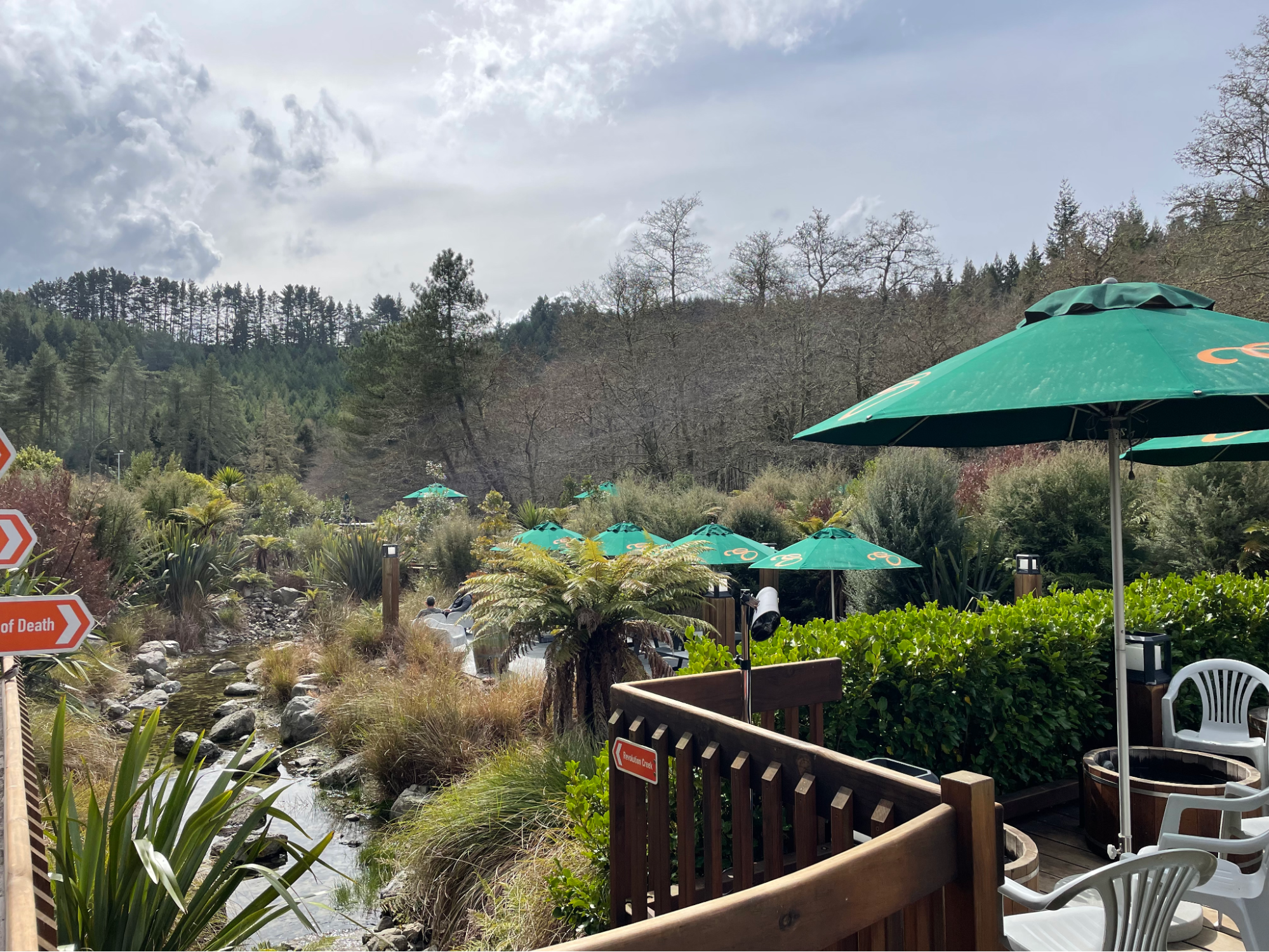 We also had the pleasure of meeting Keith, the co-founder of Secret Spot, who shared with us stories about the family business.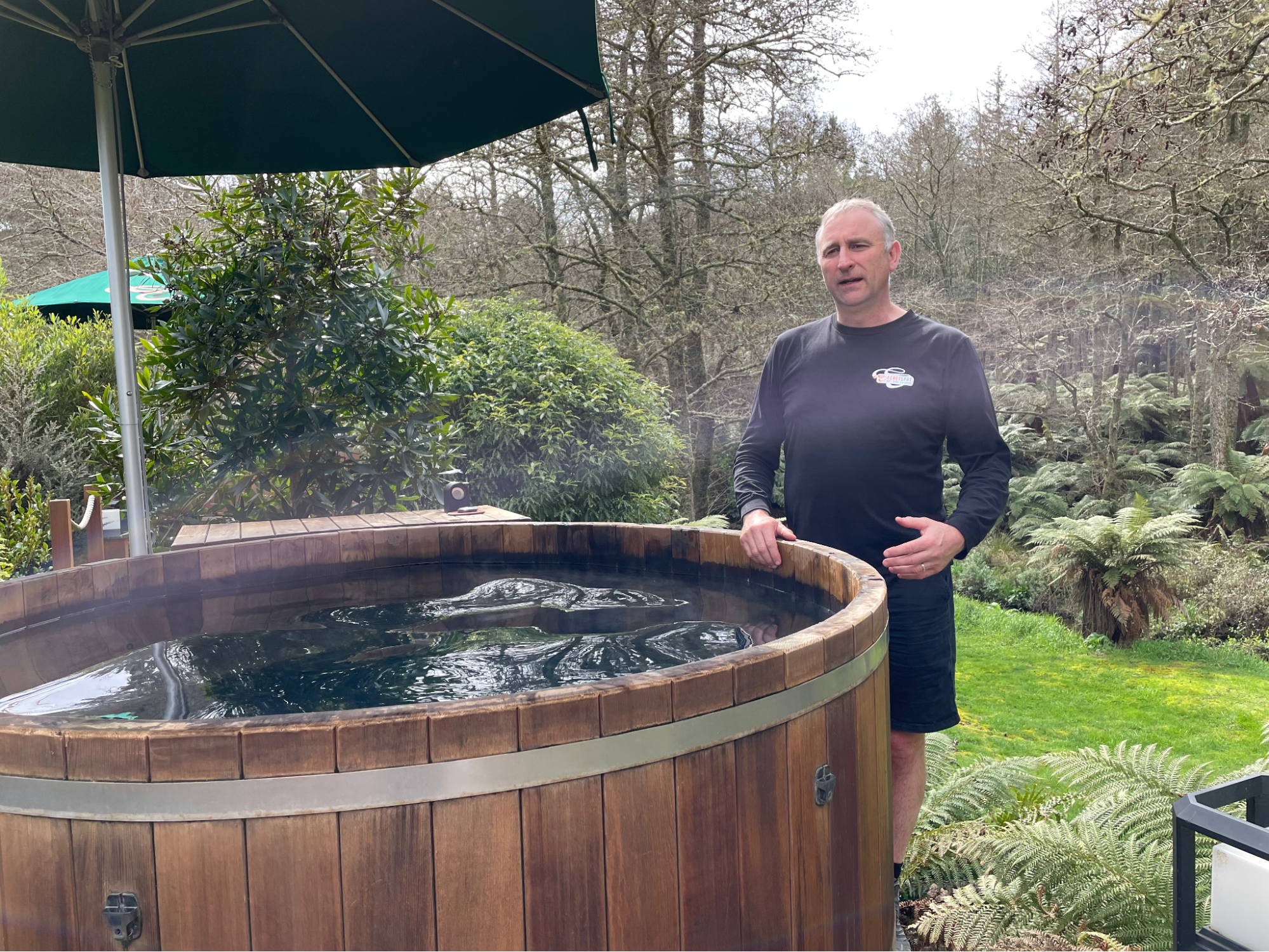 Imagine the crisp Spring air. This view. Drinks are optional, but highly recommended.
The soak felt like a nice, long, warm hug.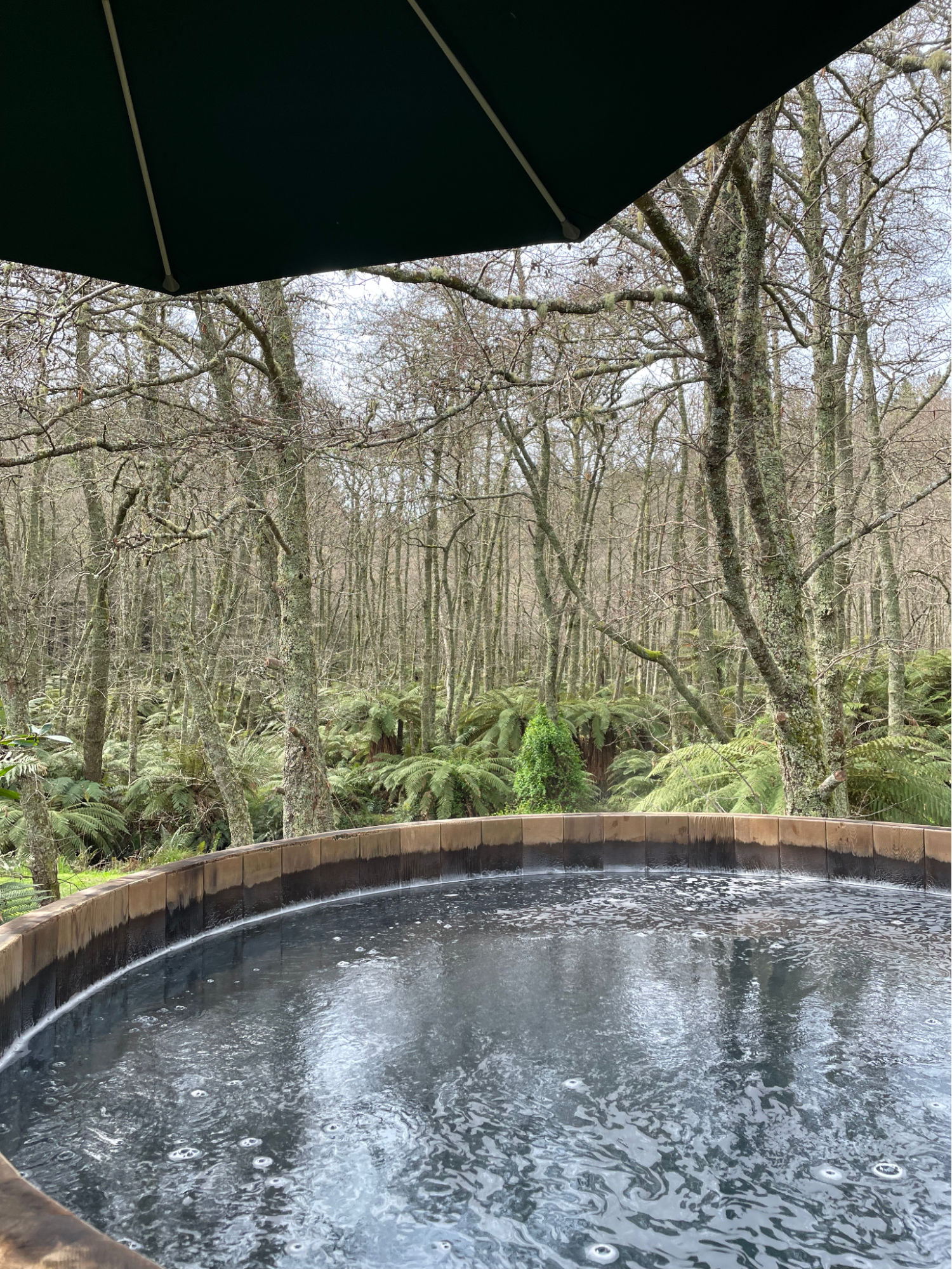 After the hot soak, I was ready to eat. We went to Poco, a casual wine and tapas bar.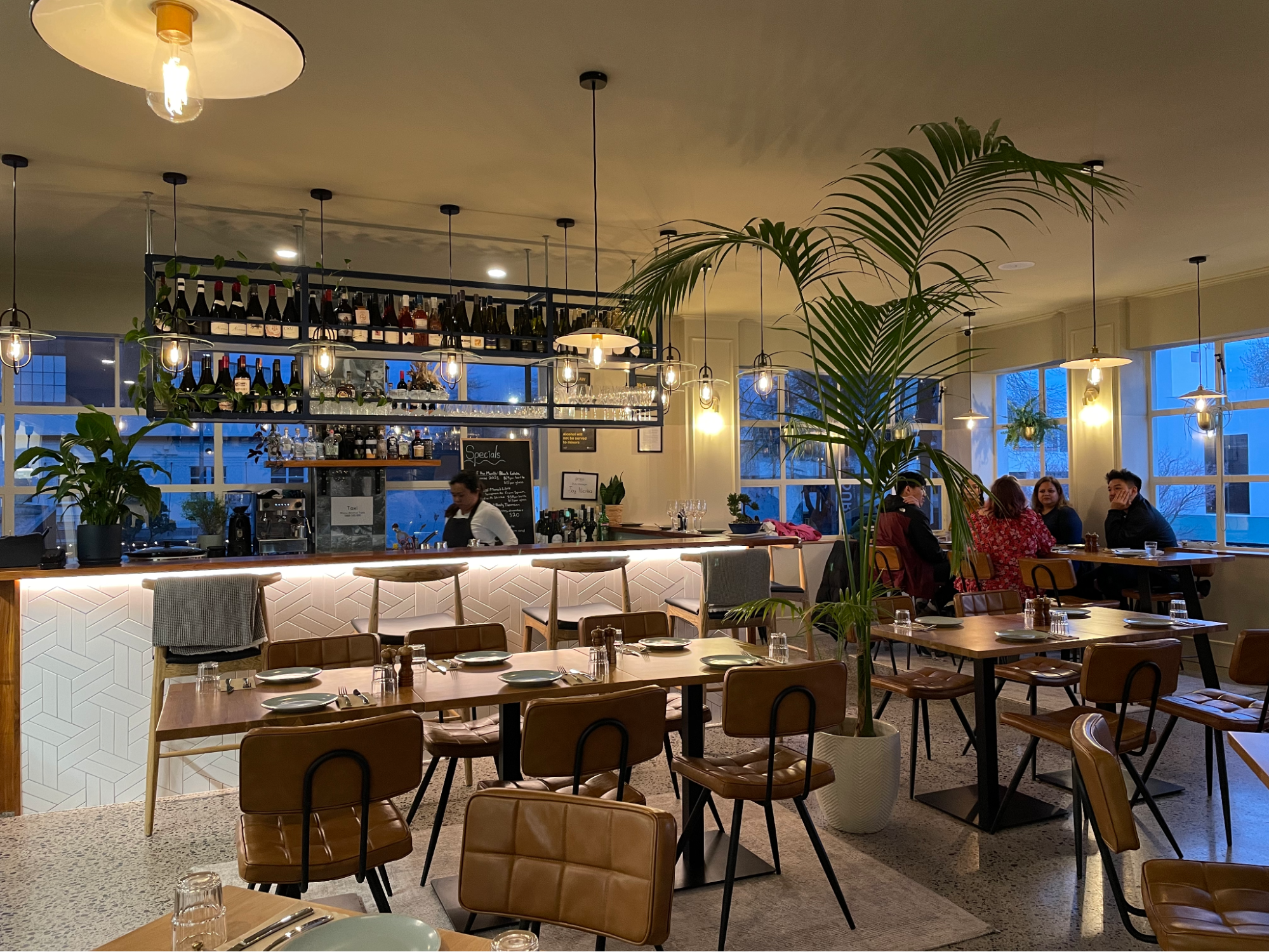 Our meal felt intimate and relaxing, the kind of feeling you'd have when dining with your bestfriends on a Saturday evening.
I have no idea what's the magic in this place — it could be the modern yet homely decor, the tapas concept or the high-quality wines offered.
Everything came together nicely to make for a comforting and very satisfying time.
I will let the photos do the talking.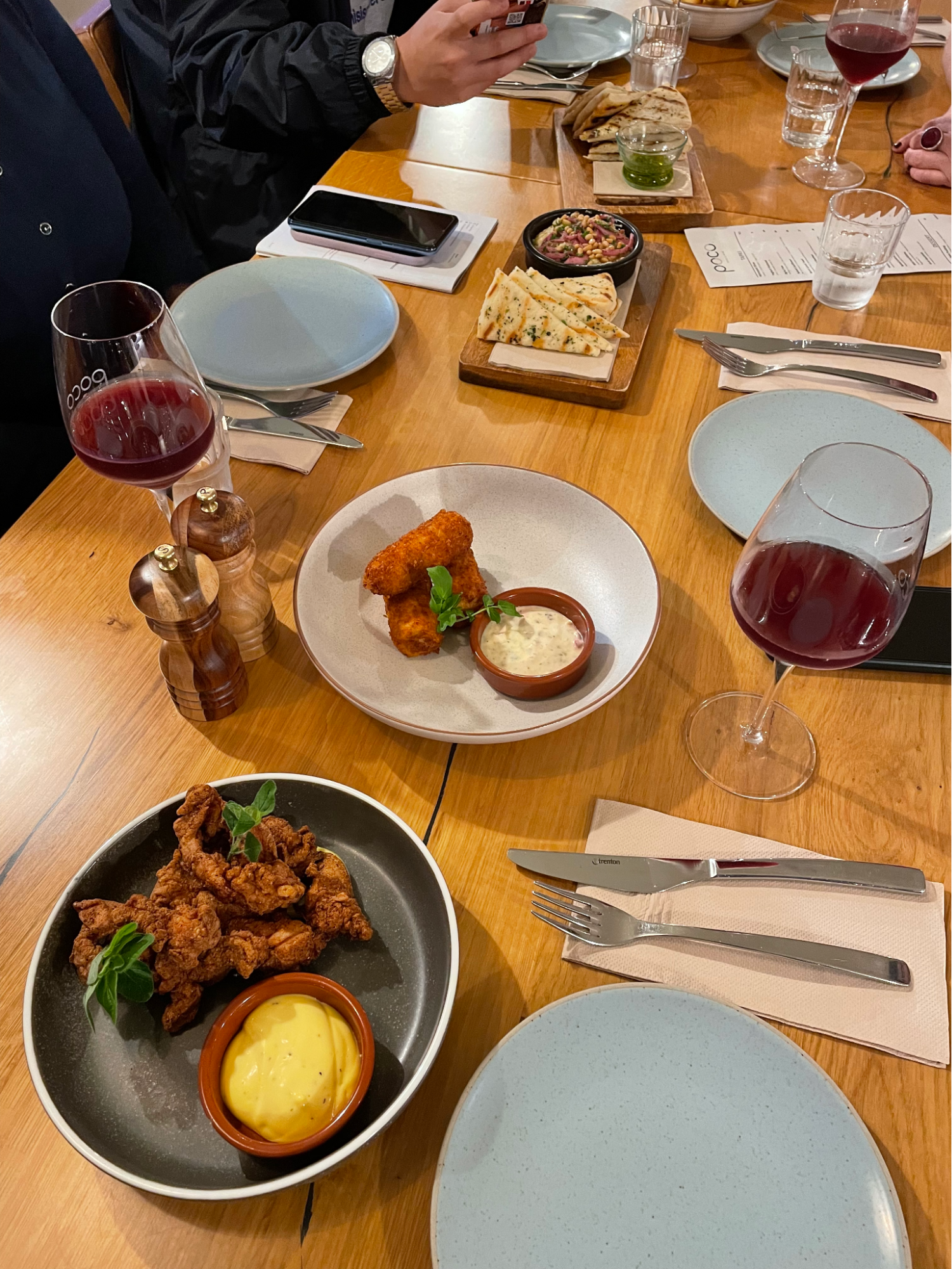 I never say no to fried chicken.
You can almost hear the crunch of the fried chicken skin through this photo.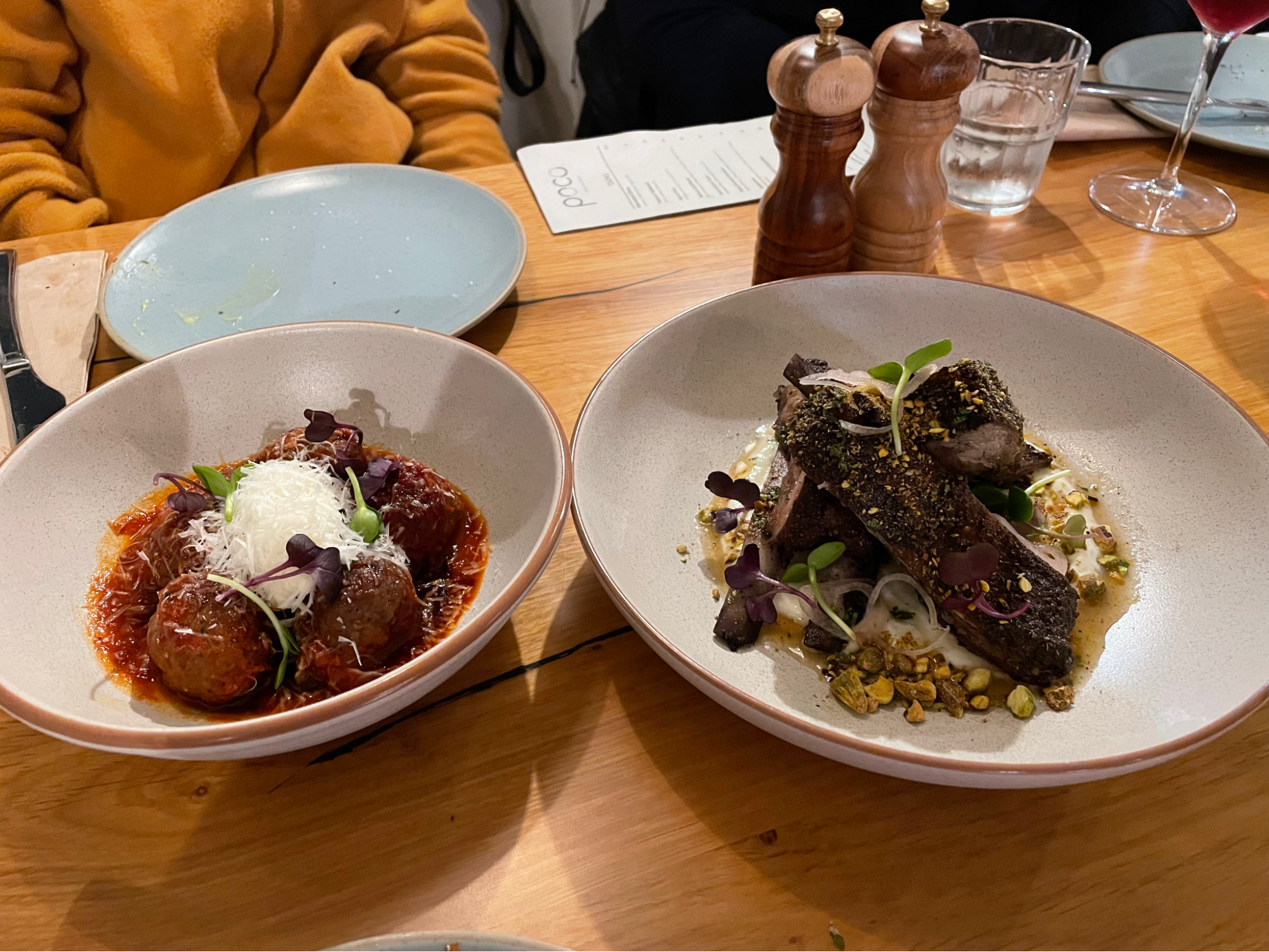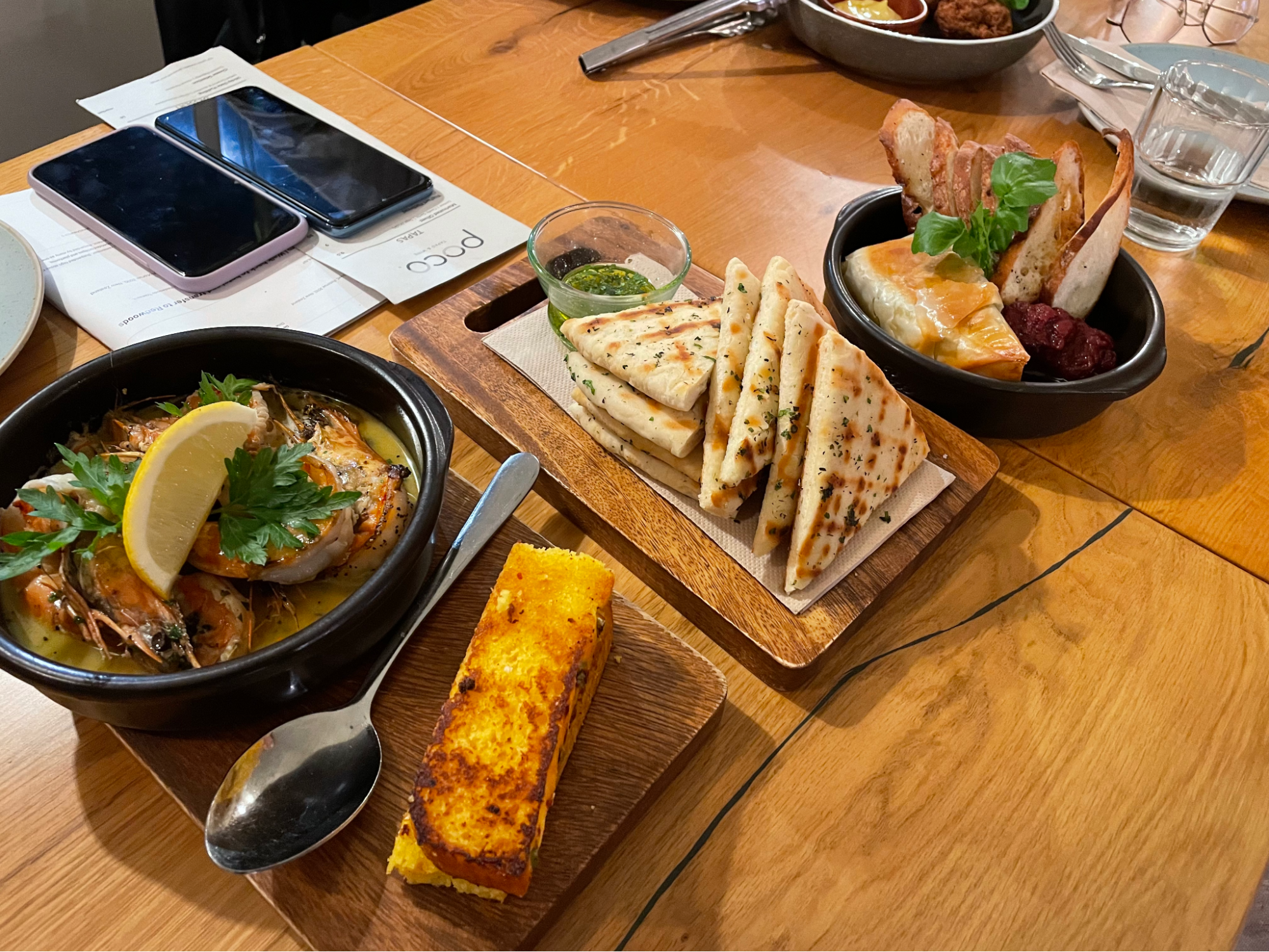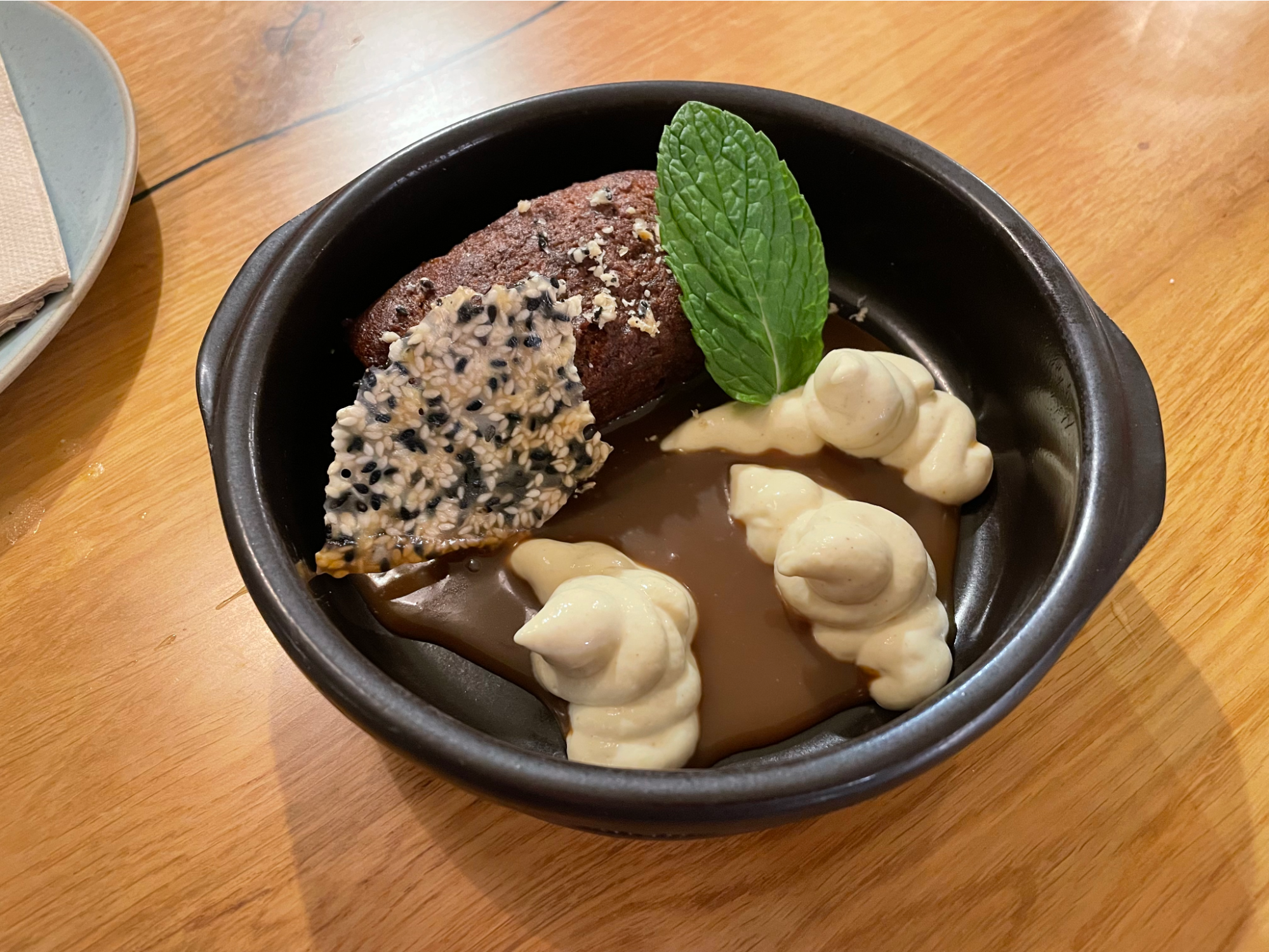 Address: Te Pūia, Hemo Road, Rotorua 3040, New Zealand
More information here: https://www.tepuia.com/
Address: Secret Spot Hot Tubs Rotorua, 13/33 Waipa State Mill Road, Rotorua 3073, New Zealand
More information here: https://secretspot.nz/
Address: Poco Tapas and Wine, 1183 Arawa Street, Rotorua 3010, New Zealand
More information here: https://www.poco.nz/
Day 3 – Discover Arrowtown on the drive to Wanaka
Arrowtown is a little historic gold mining town, perfect if you're looking for some quiet time on your way to Wanaka.
If you're looking to hike, there are plenty of trails of various difficulty levels at the town.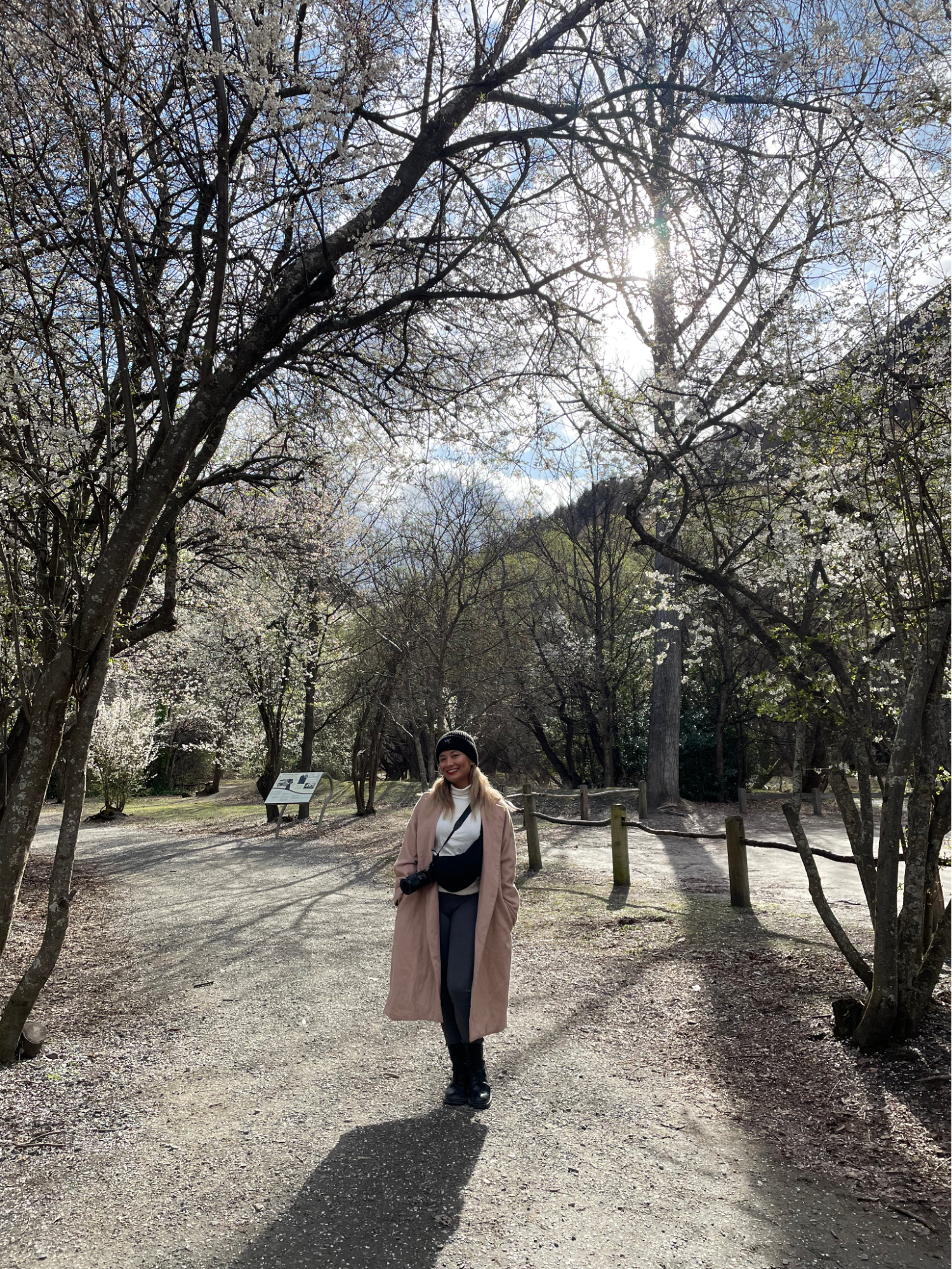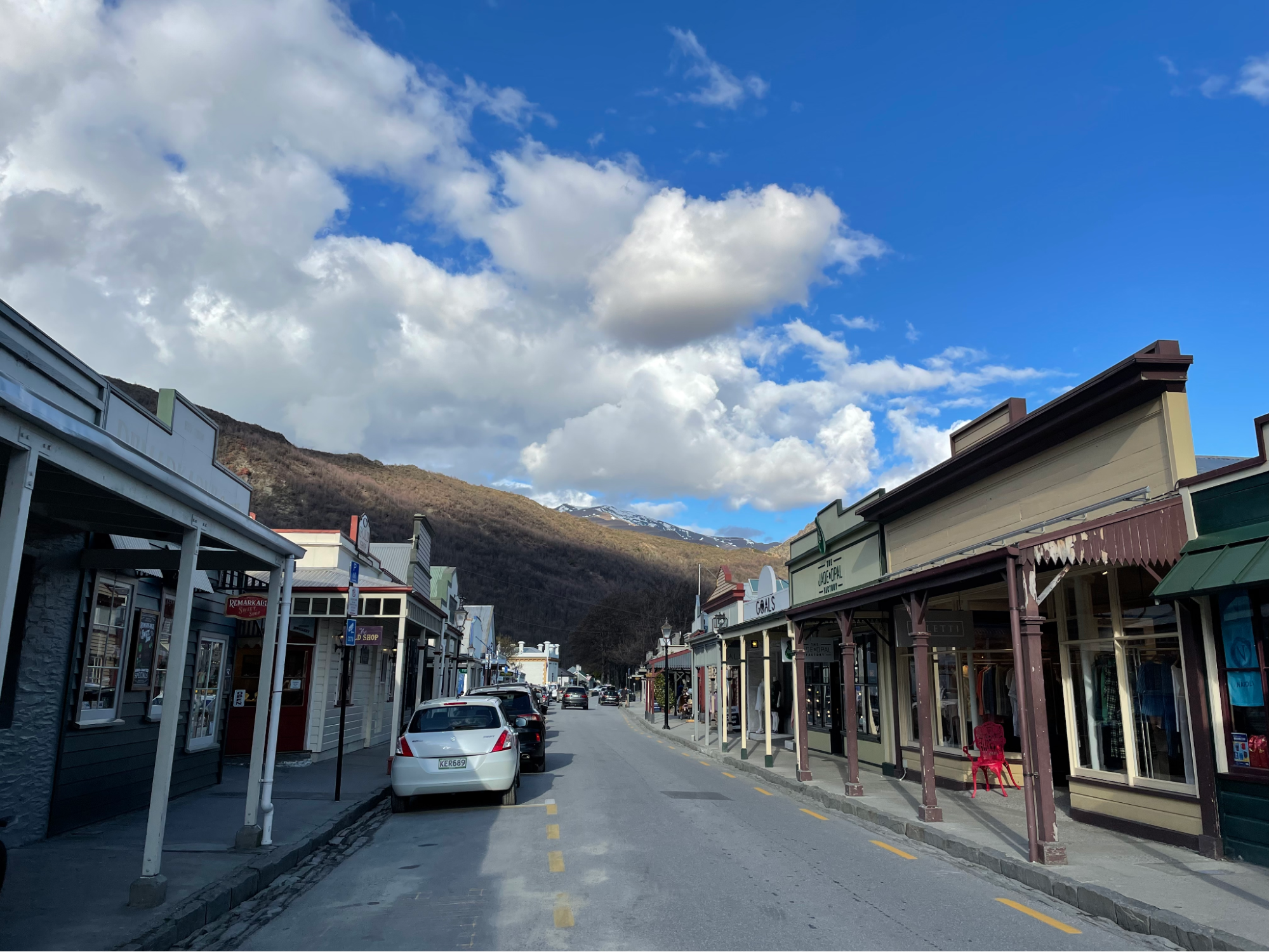 We considered the hike but decided that lunch was more up our alley.
If hiking is not your kind of thing, take some time to explore the pretty town.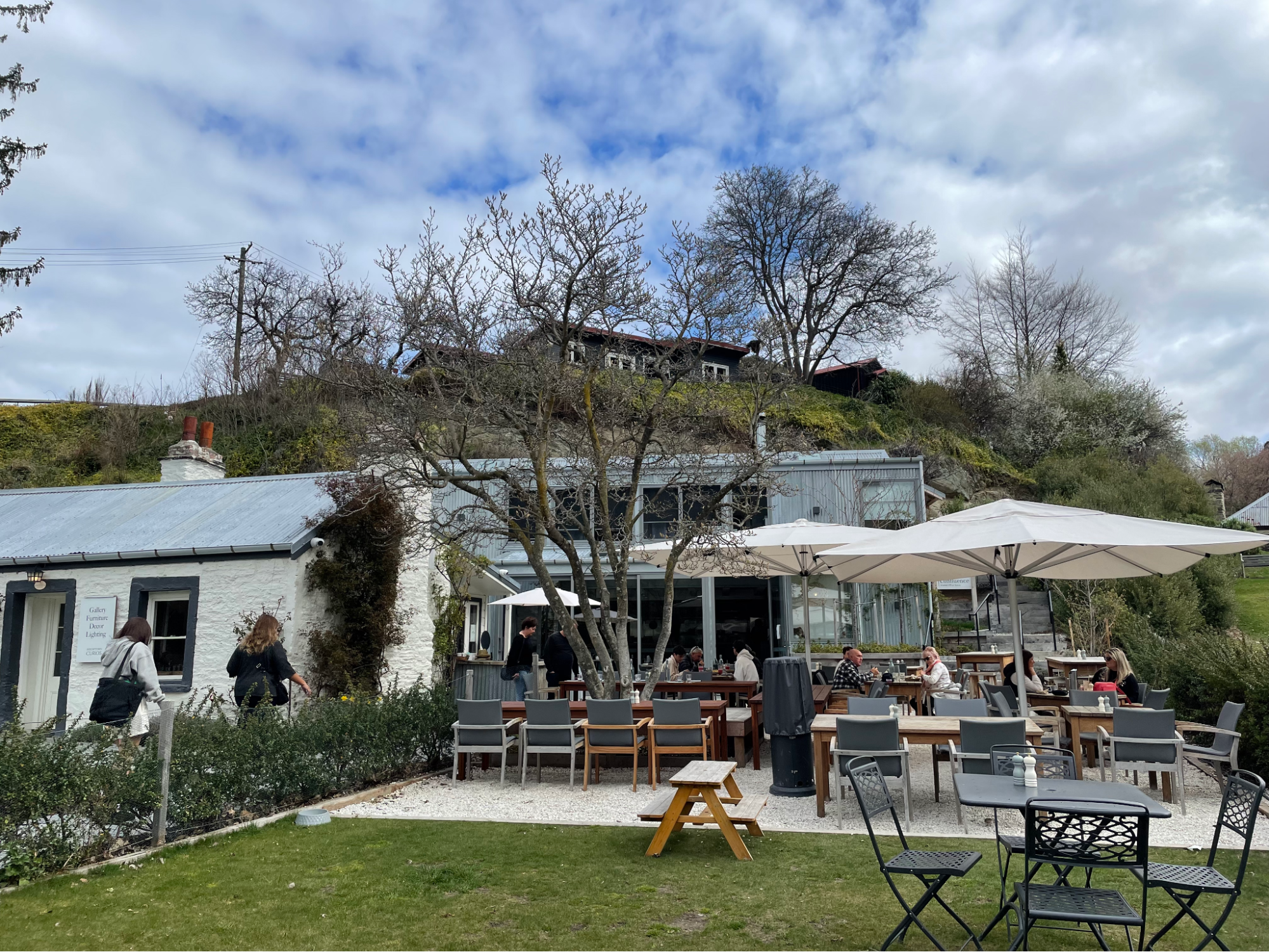 From Arrowtown, we continued the drive to Wanaka and enjoyed the many beautiful sights along the way.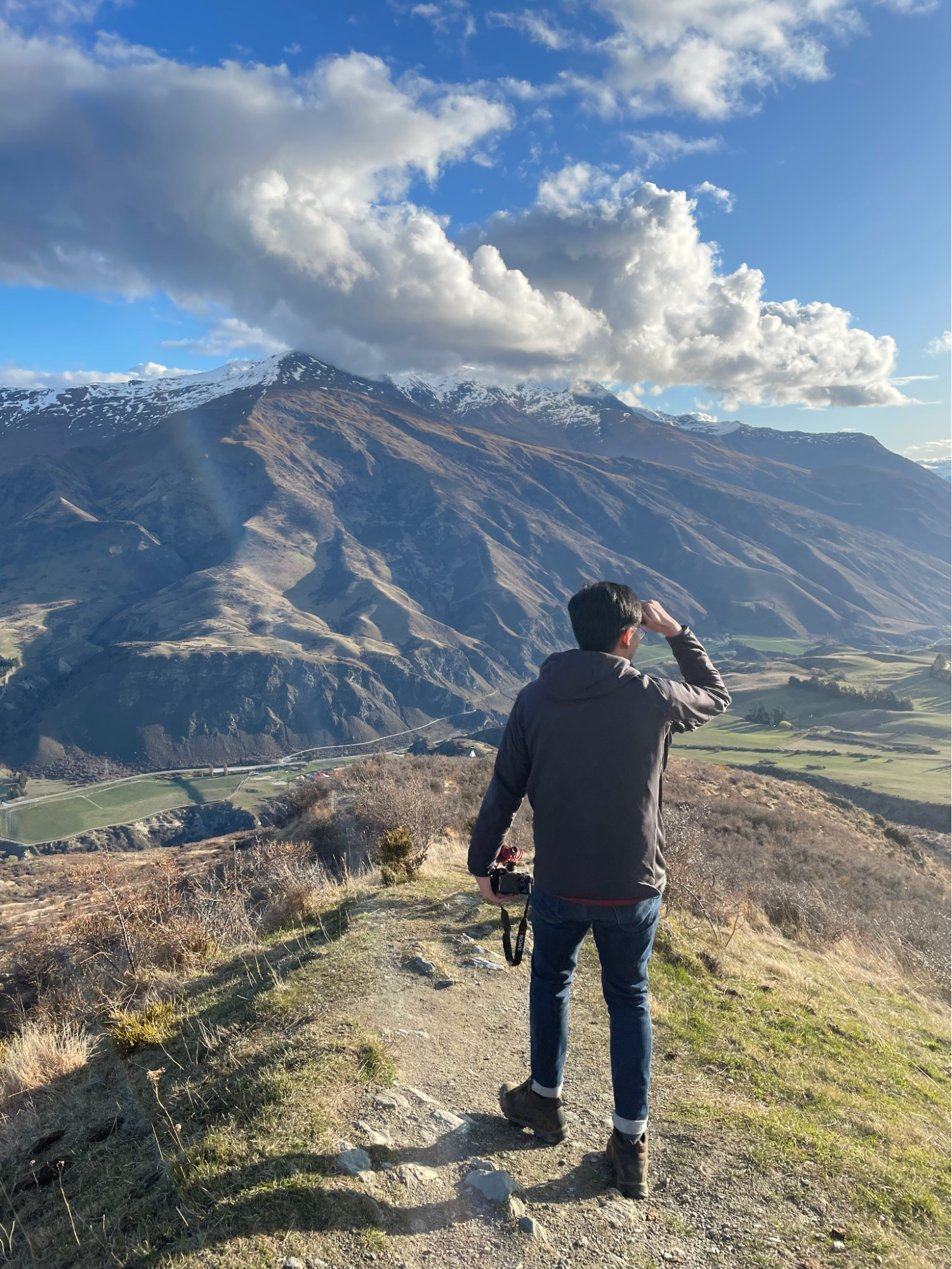 About an hour later, we made it to Wanaka!
We checked in at Edgewater Wanaka.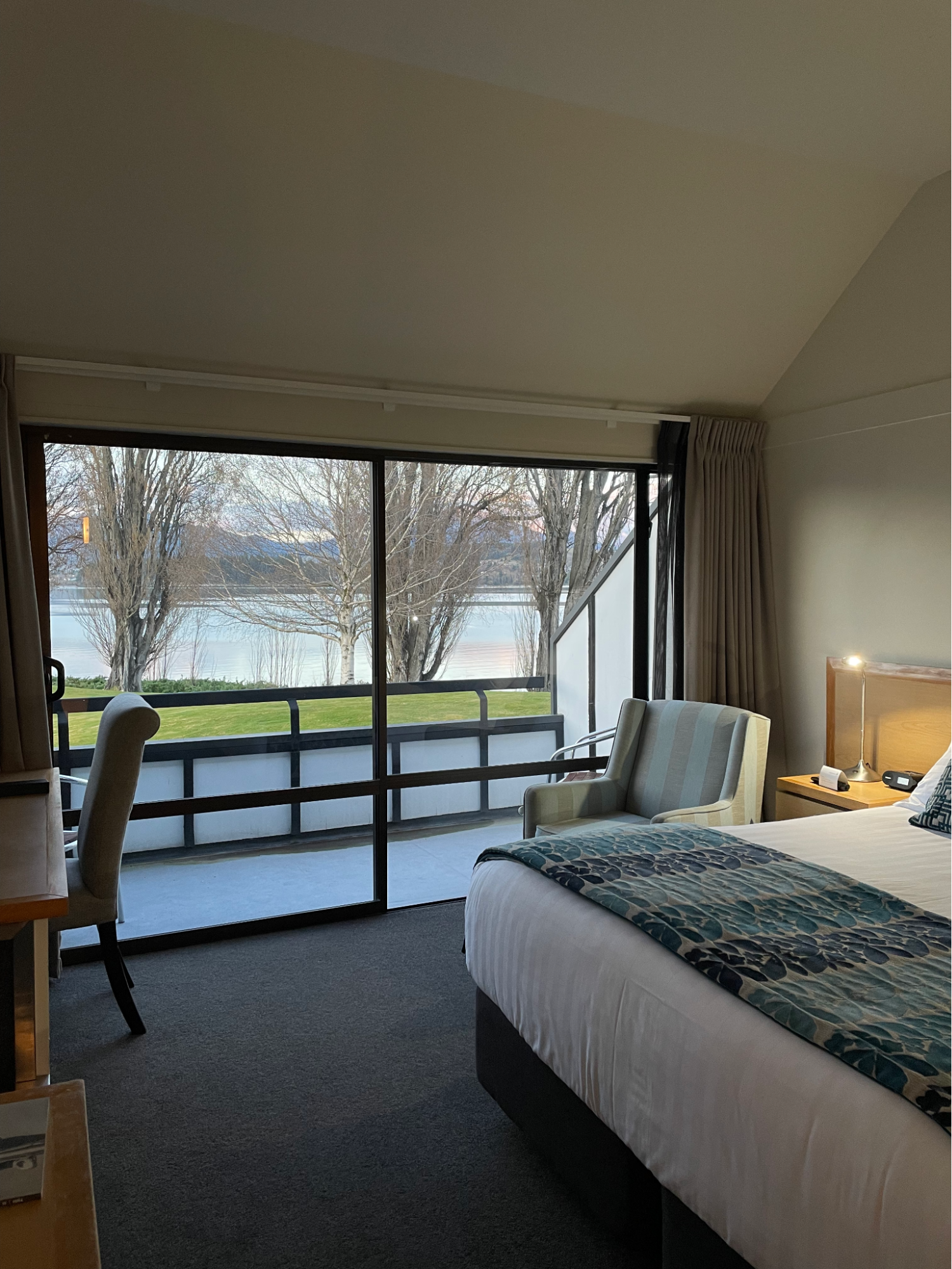 Our room for the night overlooked the beautiful Lake Wanaka.
I made sure to set aside some time to walk by the lake before dinner. No regrets skipping that power nap for this view.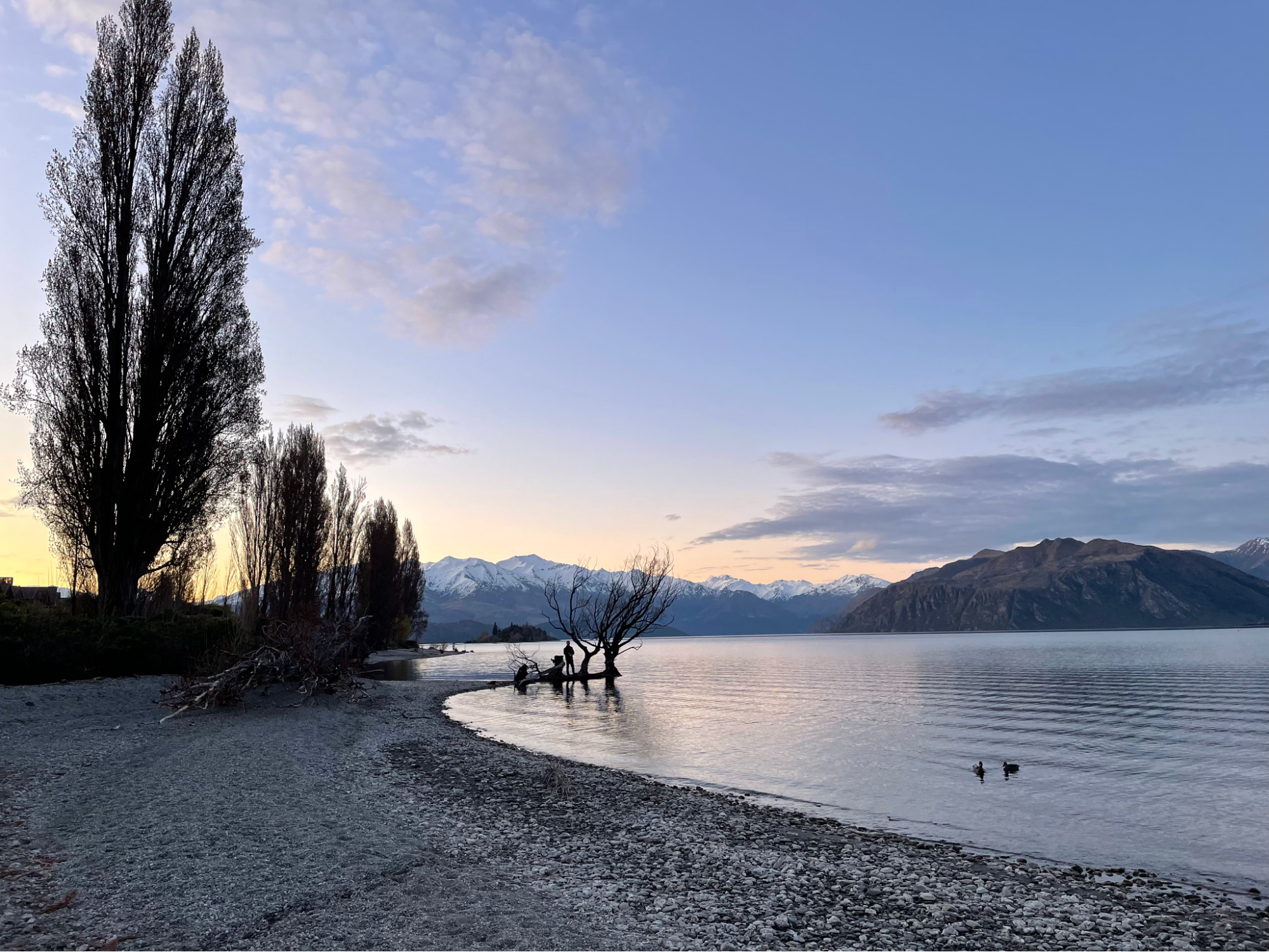 For dinner, we went to Muttonbird.
This was one of my favourite meals of the trip.
The menu here is seasonal so you should be in for a nice surprise if you're visiting anytime after reading this article.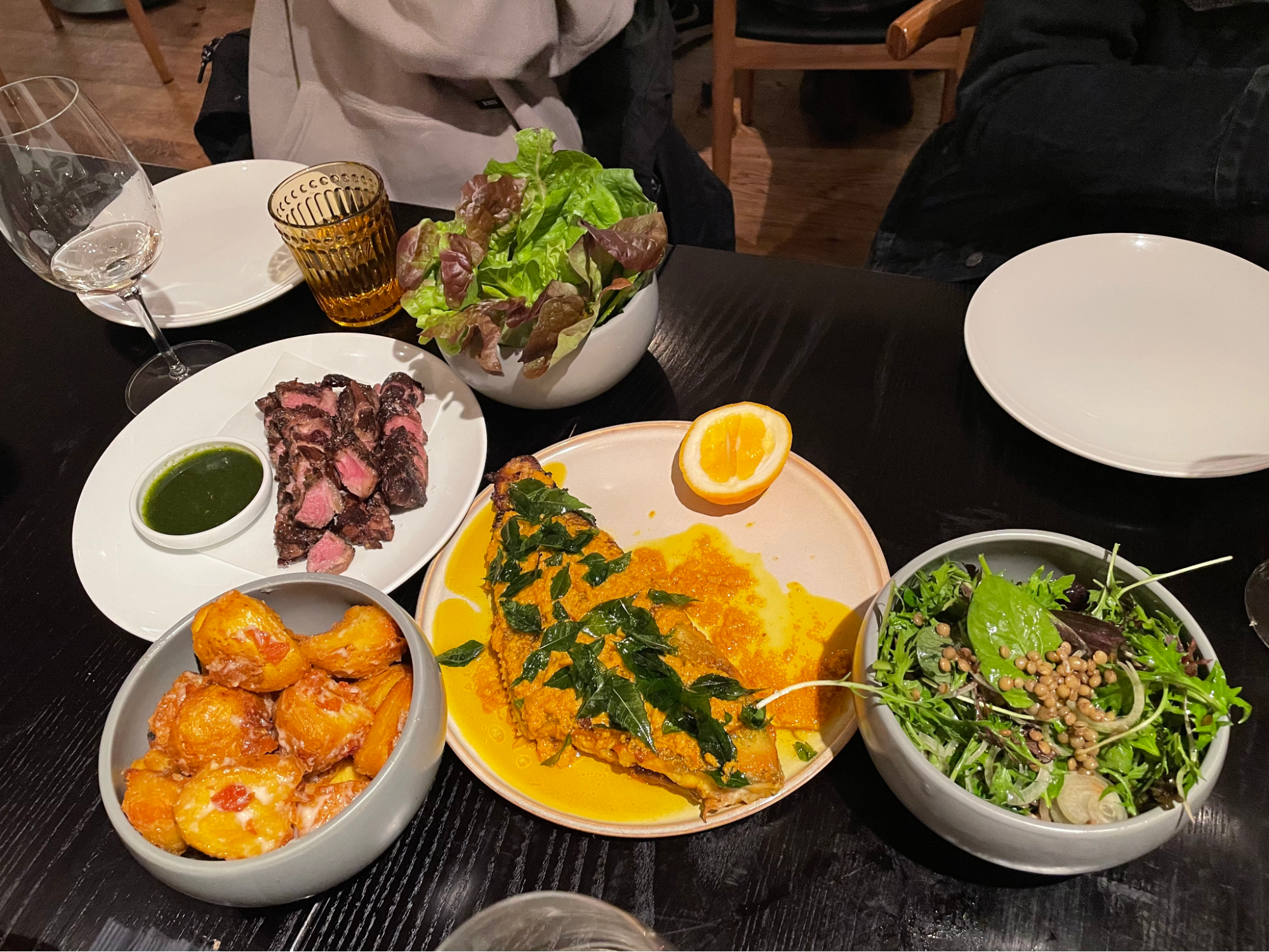 A seasonal menu — that's how you know you're getting the freshest ingredients for your food.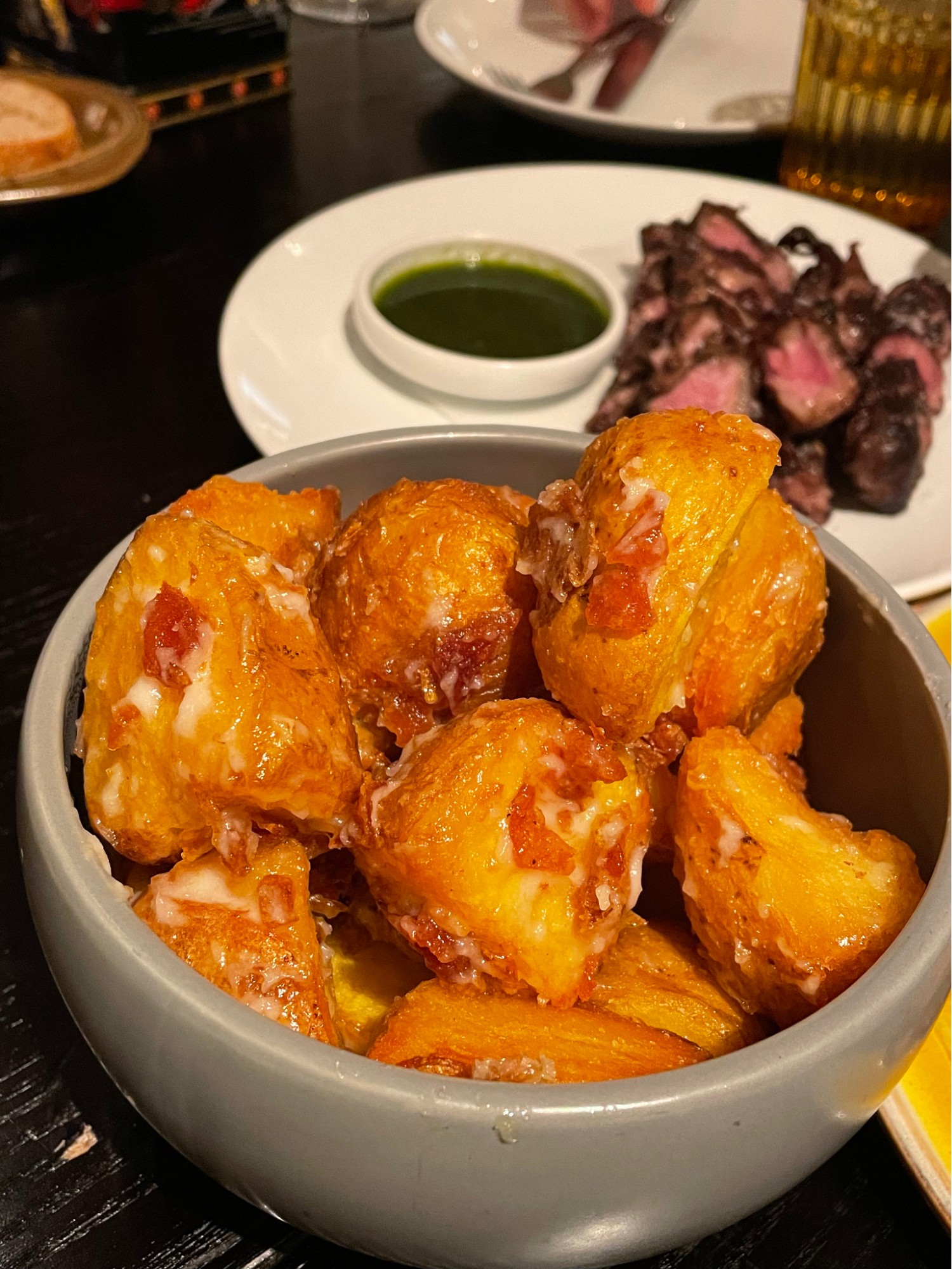 This is called Potato Bravas and these are the best potatoes I've ever had in my life.
Deep fried, spiced potatoes – need I say more?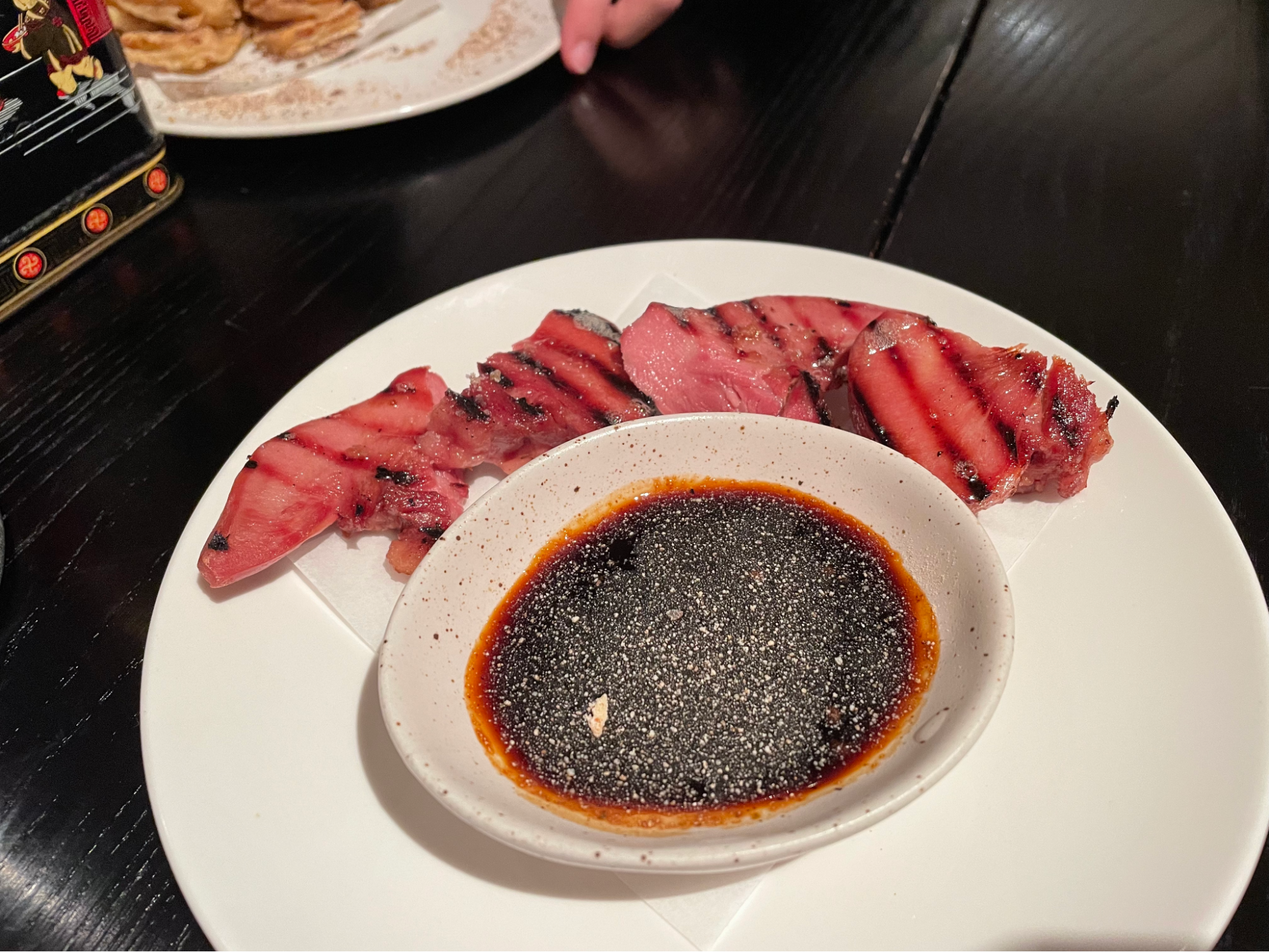 I also tried lamb's tongue for the first time in my life.
1 bite 5 words: Tastes like gummy but savoury.
Edgewater Wanaka, 54 Sargood Drive, Wānaka 9192, New Zealand
More information here: https://www.edgewater.co.nz/
Muttonbird, 33 Ardmore Street, Wānaka 9305, New Zealand
More information here: https://muttonbird.co.nz/
Day 4 – Let the scenic flight take your breath away
First thing on the agenda: catch the sunrise.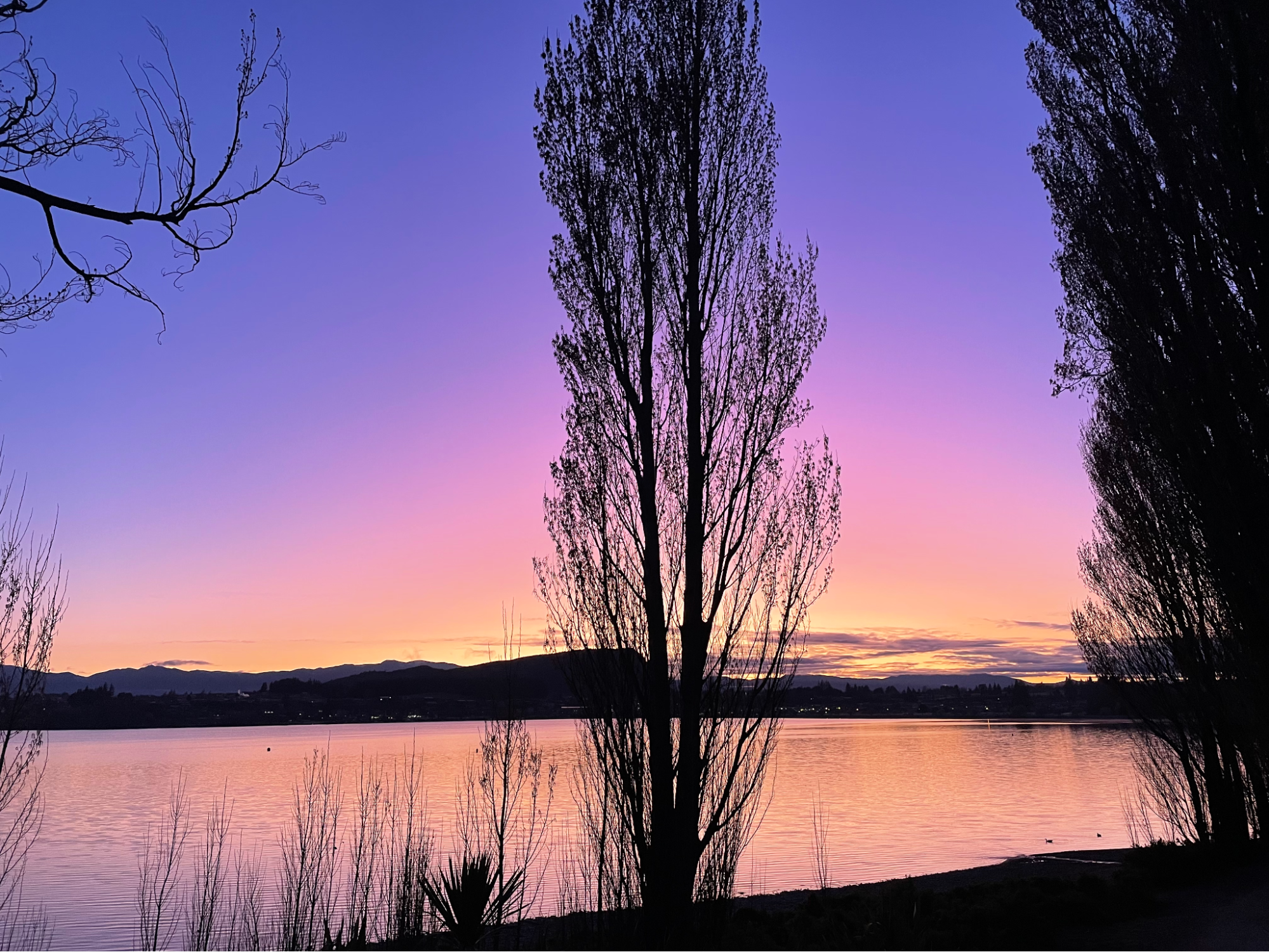 I am not a morning person, but I got up at 4am for this view. No regrets.
Feeling deep content, I had breakfast at the hotel before departing for our next activity of the day, a scenic flight.
If you only do one thing in New Zealand, this should be it.
The Mt. Aspiring scenic flight was by far my favourite experience of the entire trip, and the views were unlike anything I've ever seen in my life.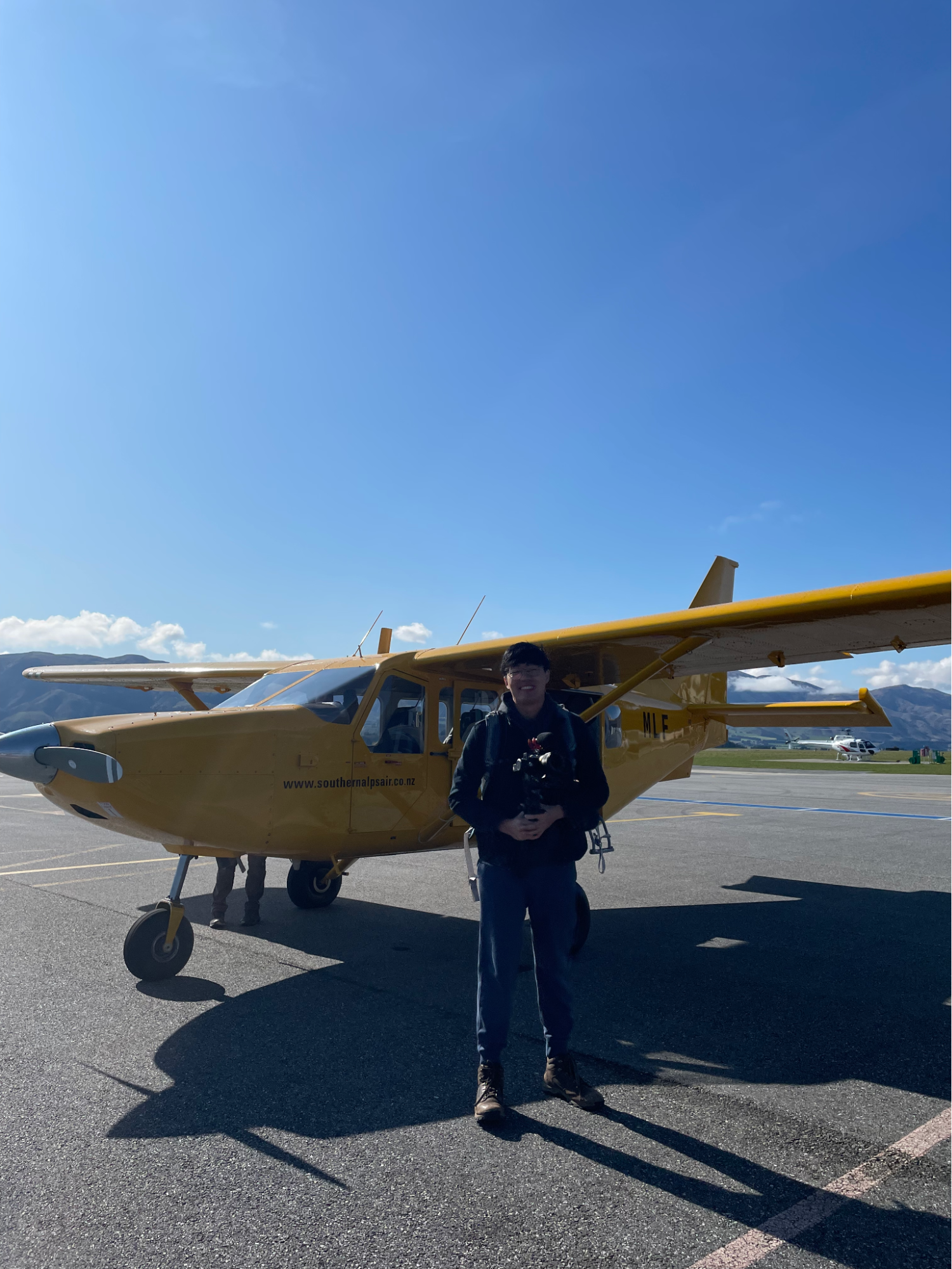 We got the most breathtaking views of the glaciers, lakes and valleys.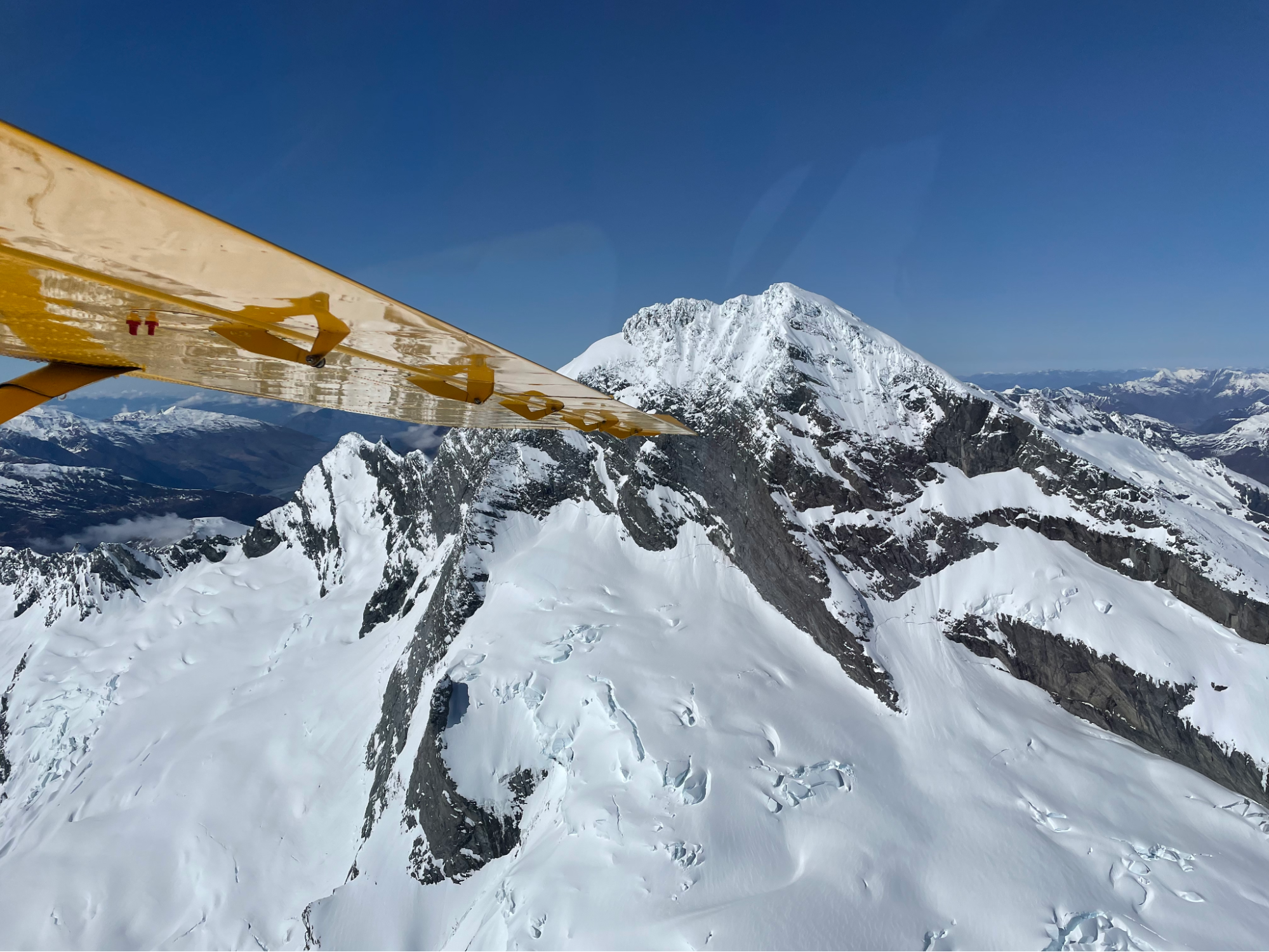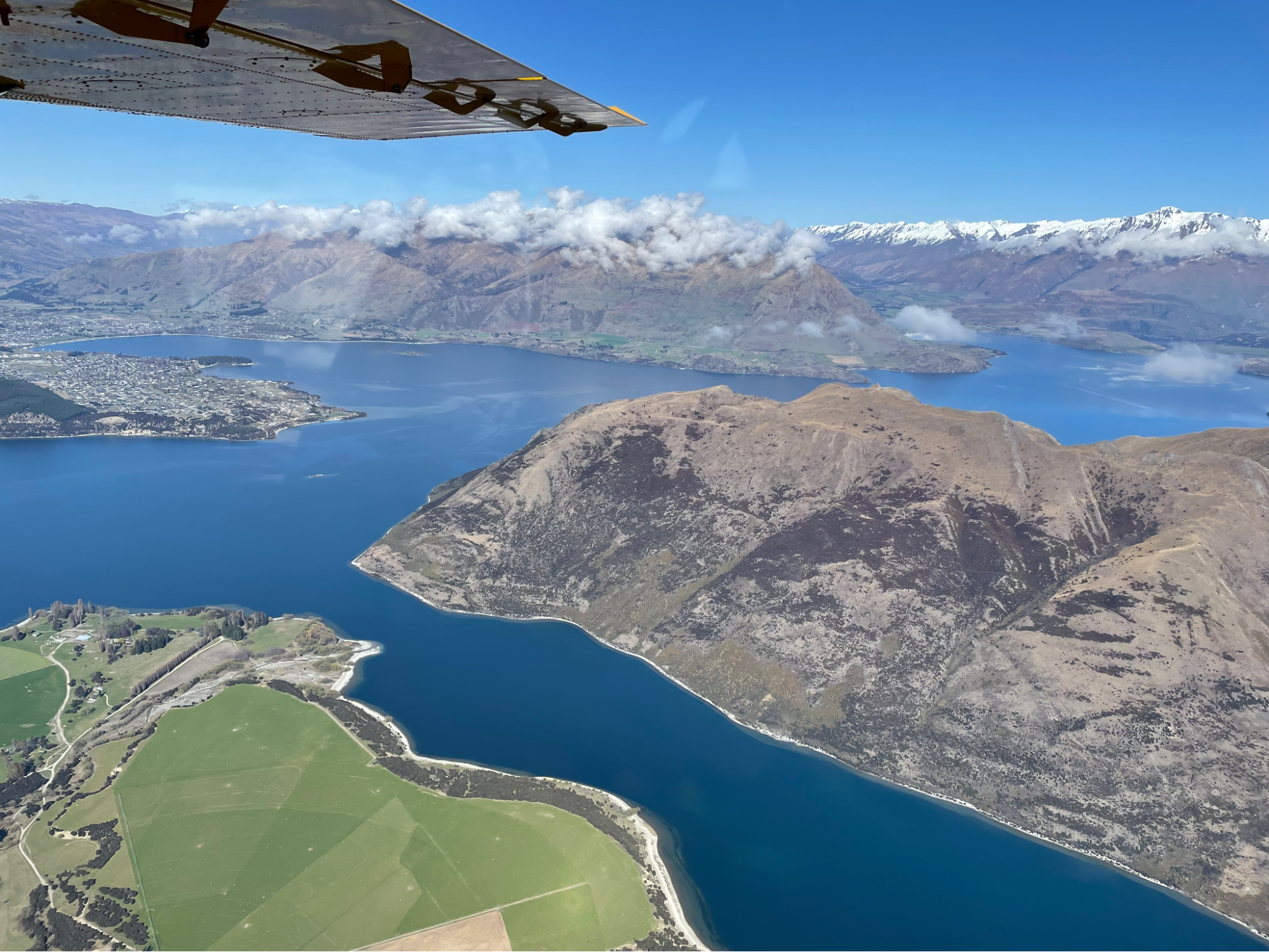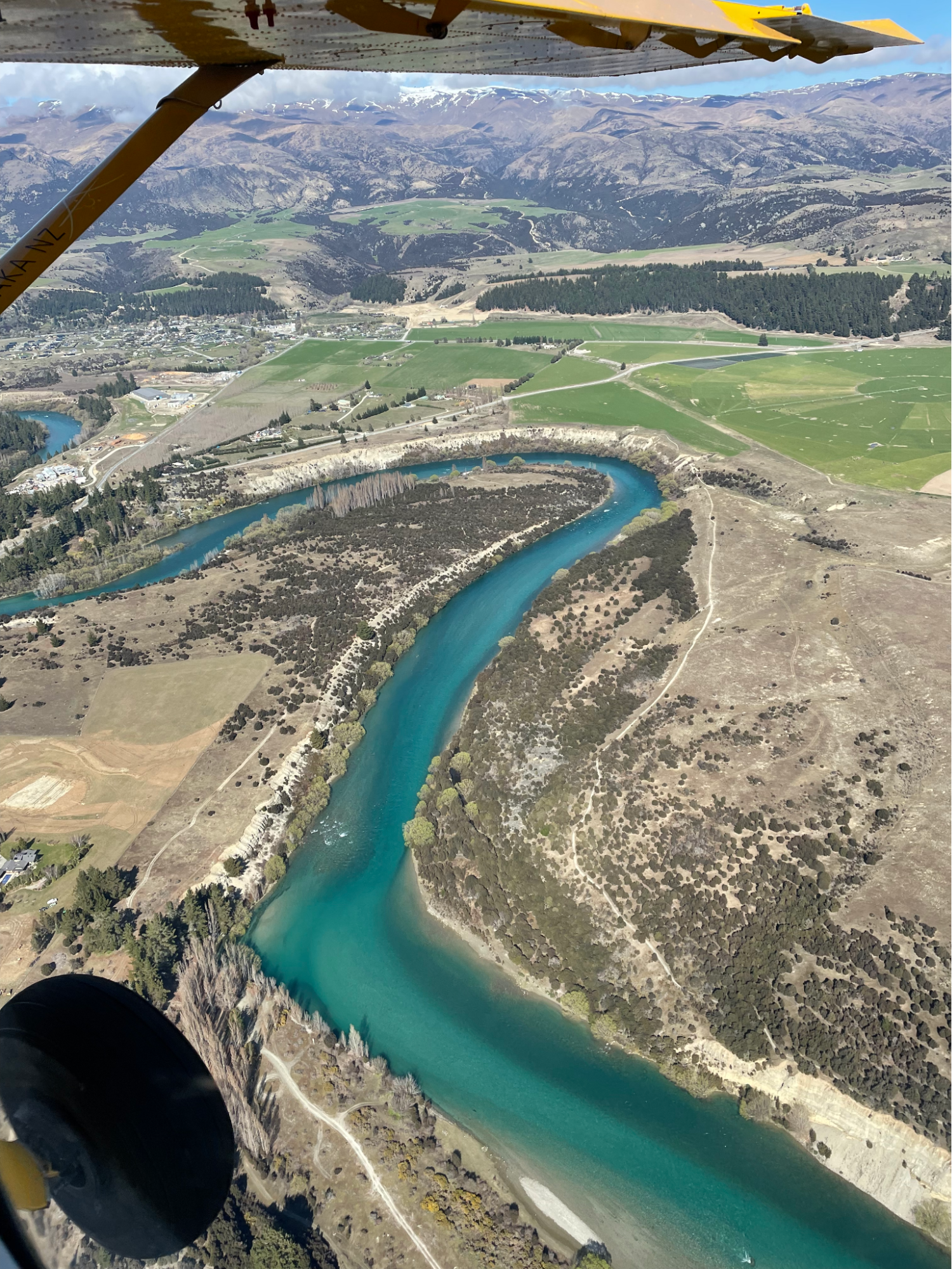 Still buzzing in awe, we enjoyed the rest of the early afternoon at this very aesthetic and cosy cafe, Scroggin.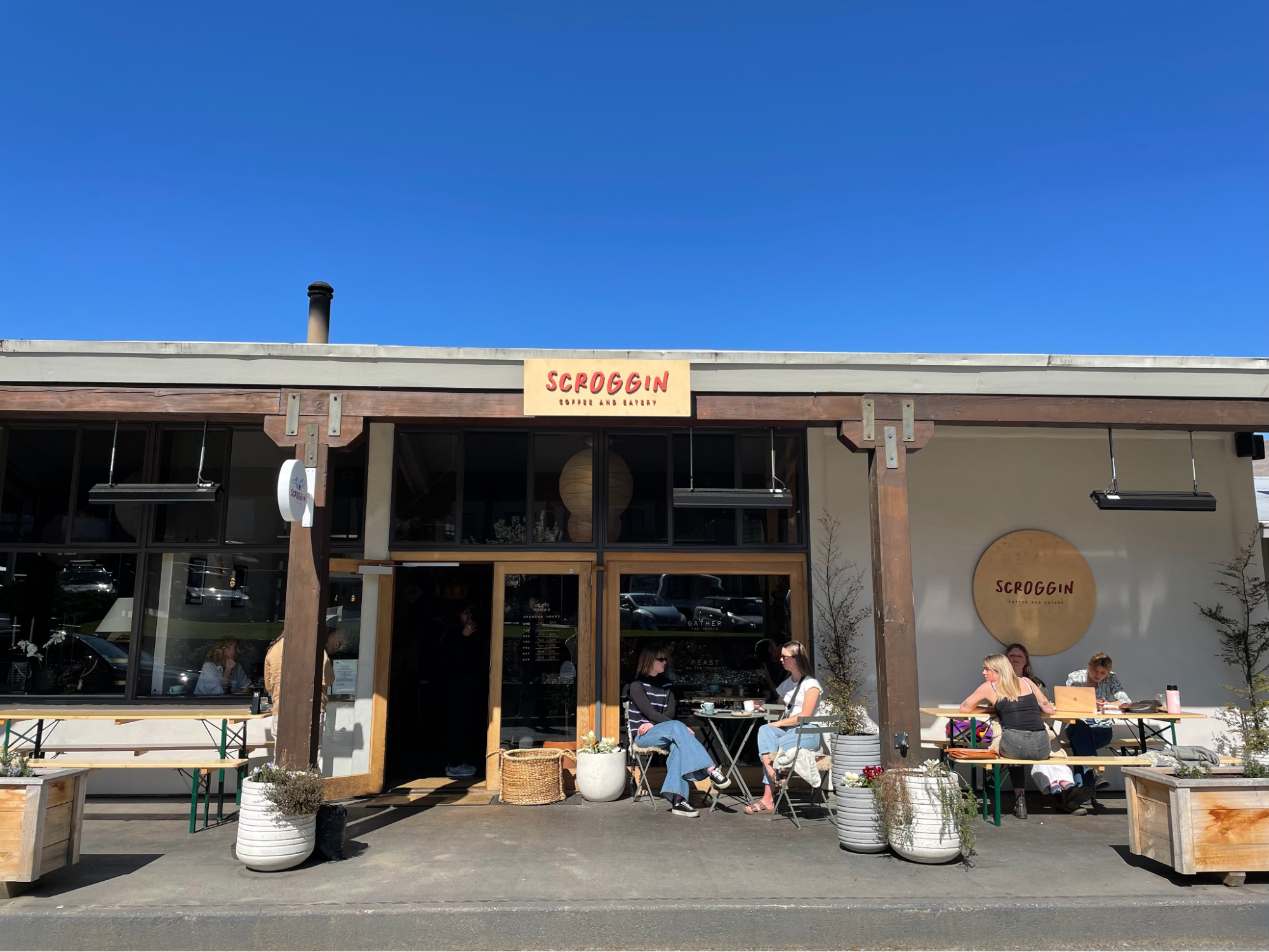 The cafe also had a beautiful backyard if you prefer to sip your drinks and nibble your sweets next to the alps.
I was happy to enjoy the view from the inside so I could also bask in the vibes of the cafe.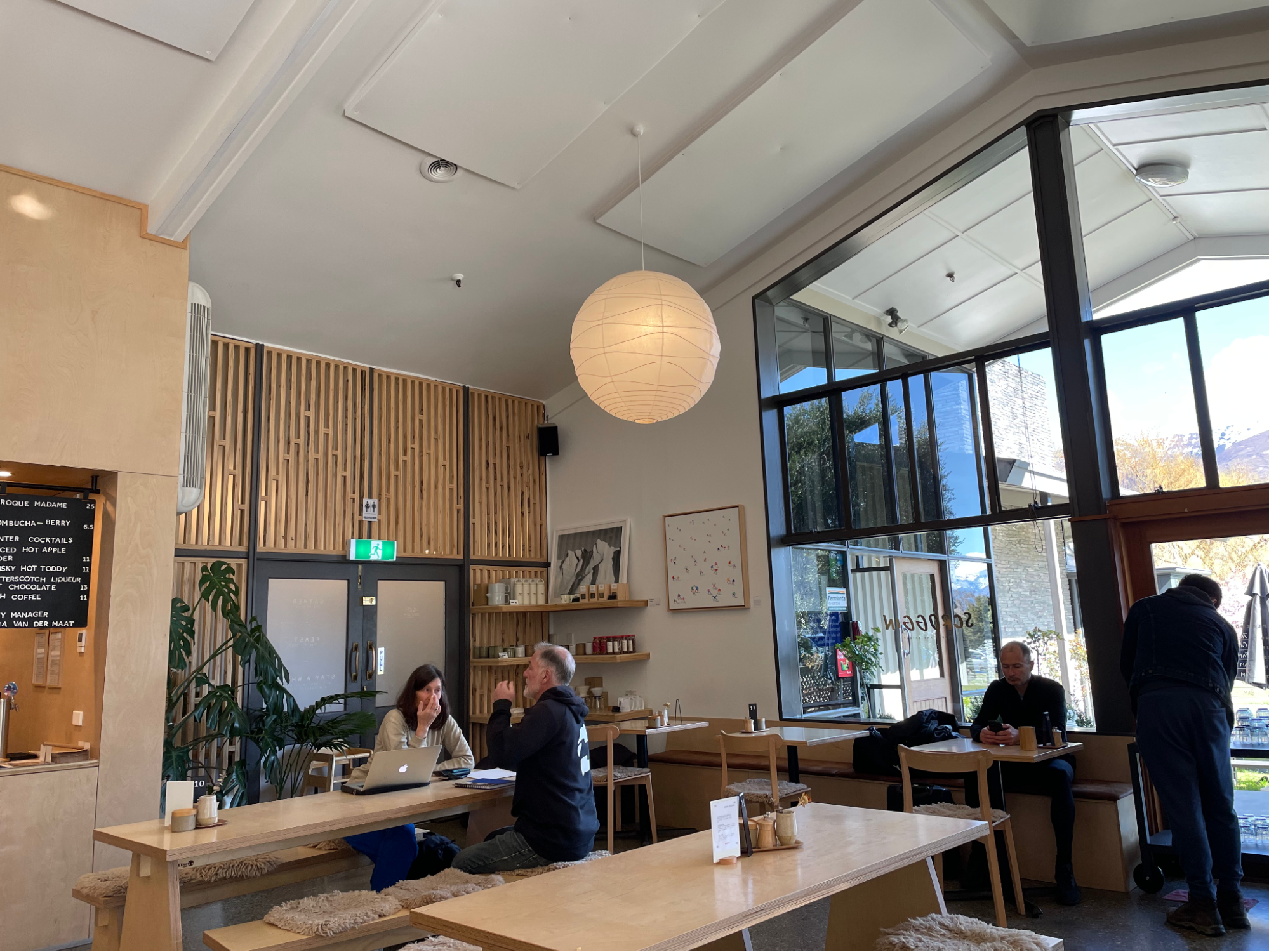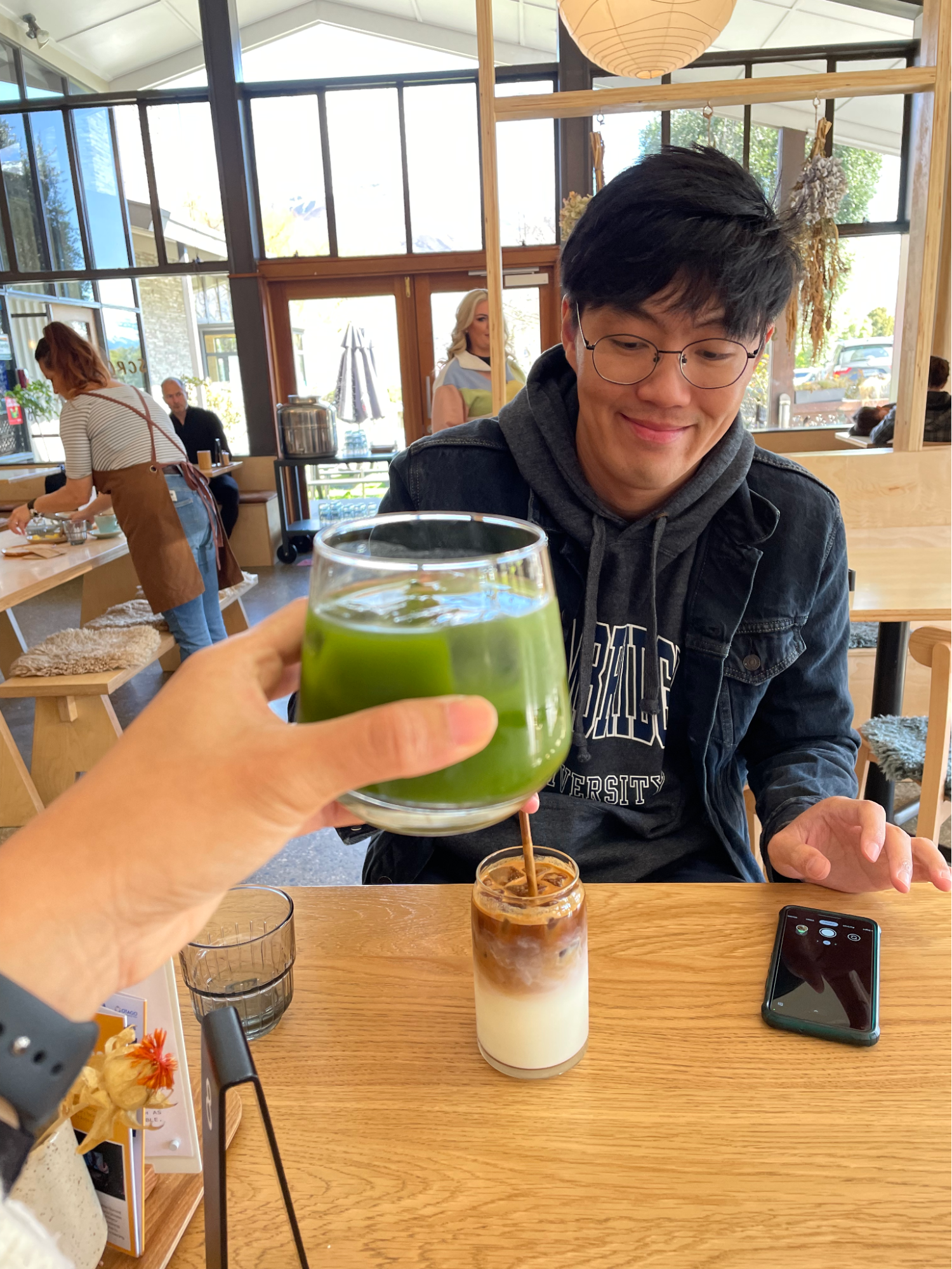 Delightful.
After the extremely picturesque morning, we joined our guide, Steve for a safari tour.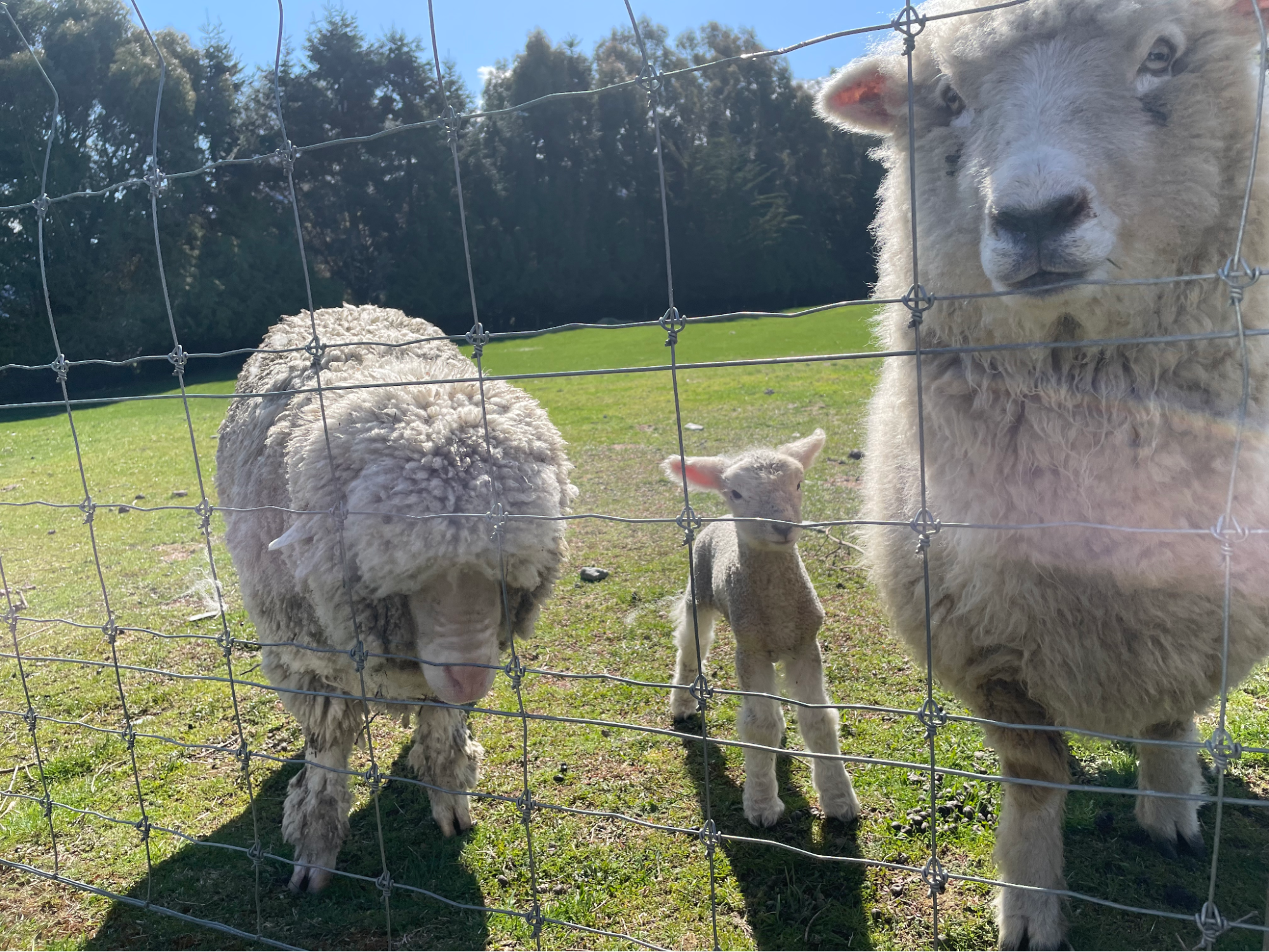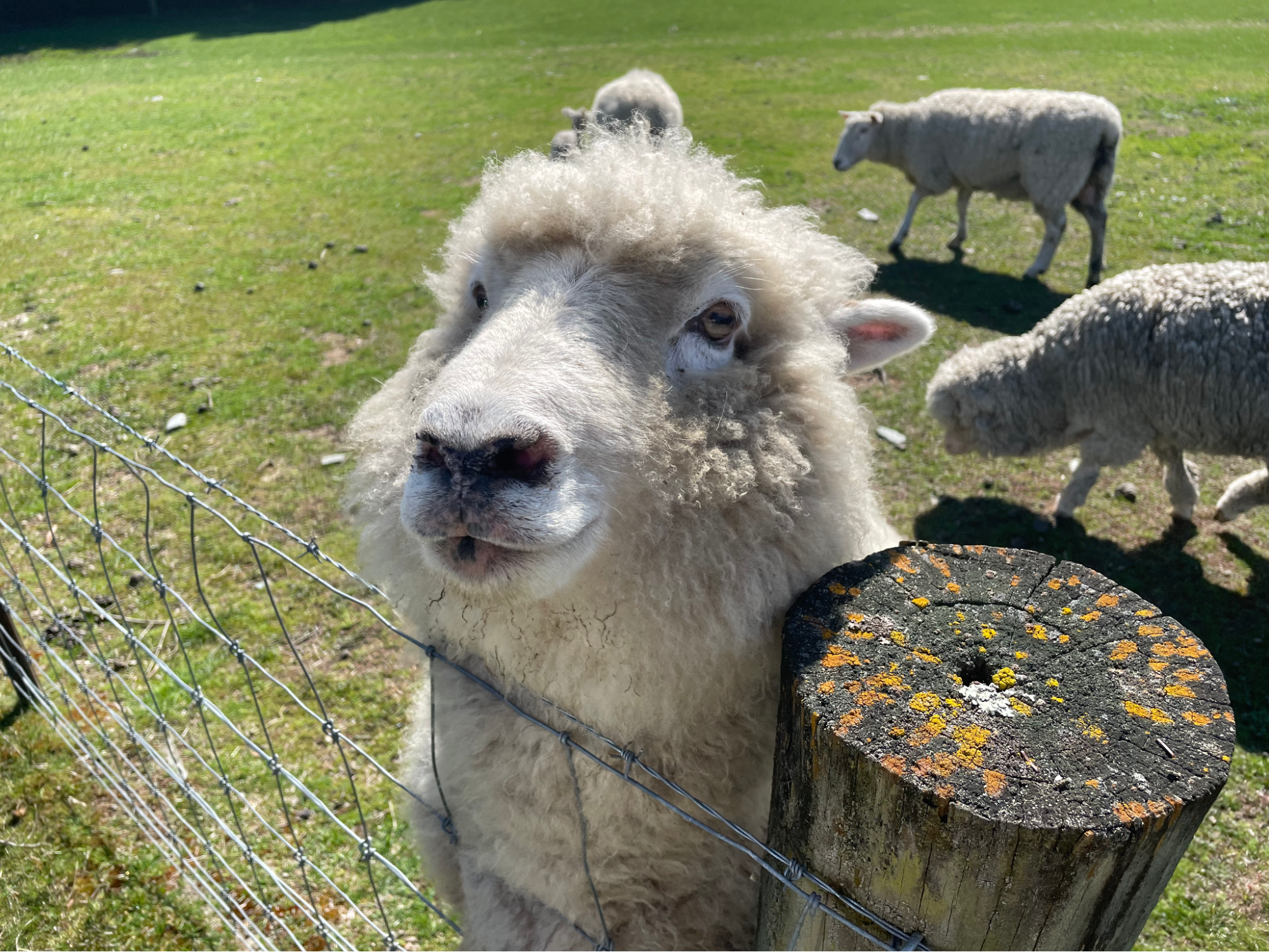 During the tour, Steve brought us to private areas like sheep and cattle farms to learn more about real farm life, and that was the first time I had ever been so close to sheep.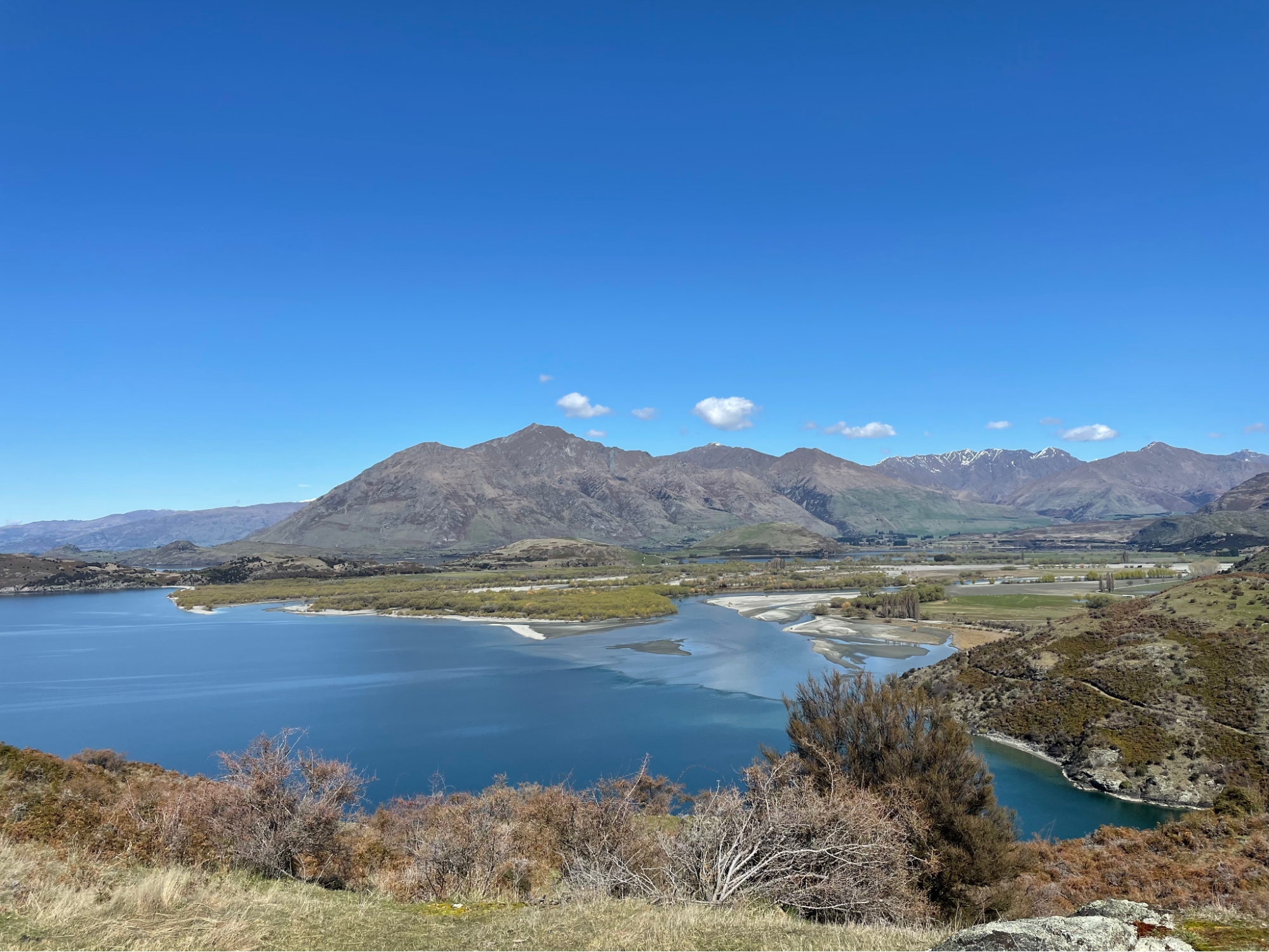 Steve then brought us to a private viewpoint for more spectacular views of Lake Wanaka.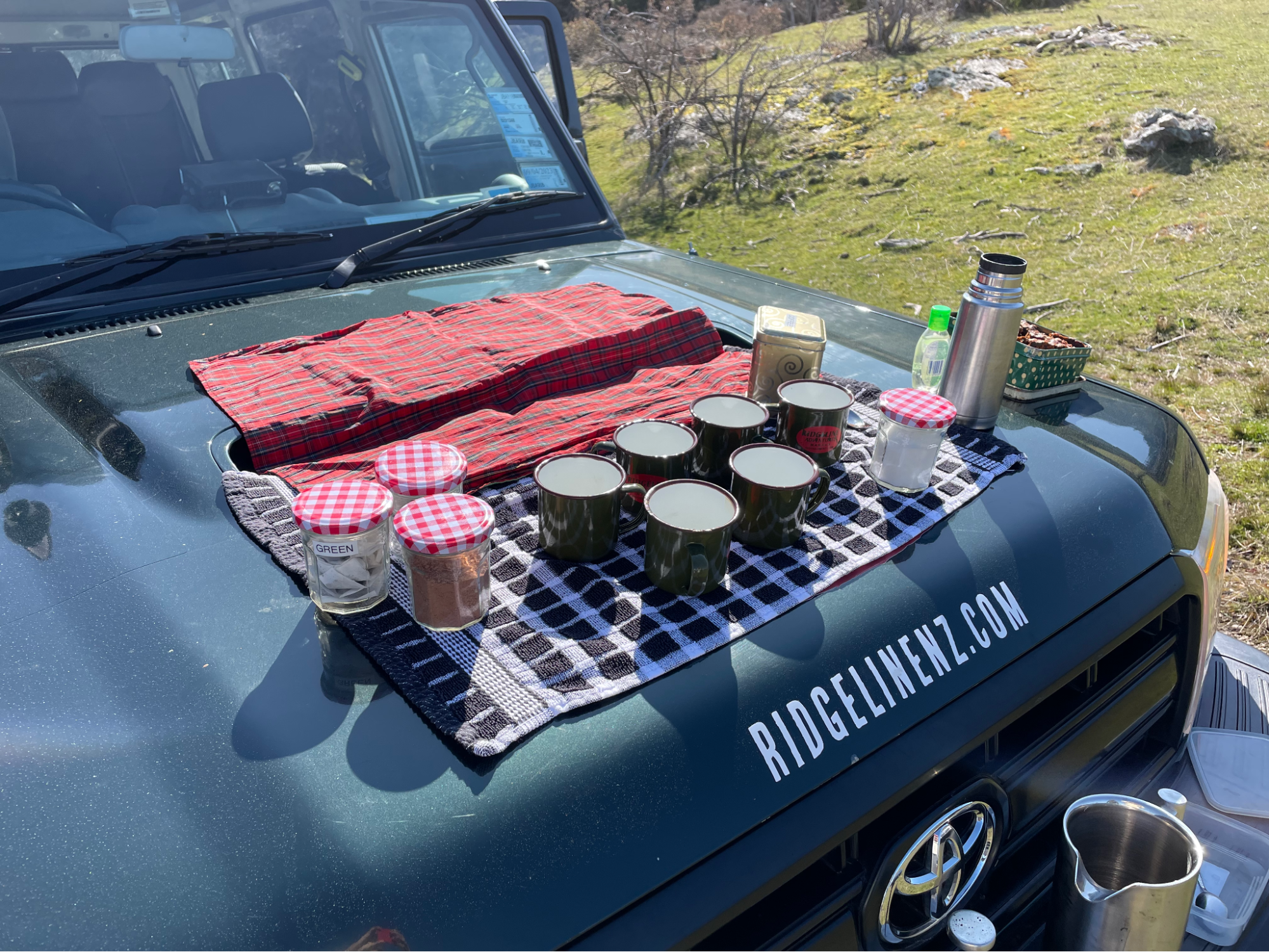 We were then treated to some cakes and coffee to end the experience.
I really enjoyed it because we were literally the only ones in that vast space of land. It was a lovely place of solace.
From Wanaka, we made our way to Queenstown which took about an hour.
Consistent with the rest of the activities that day, the drive was also very scenic, which made the trip extra bearable.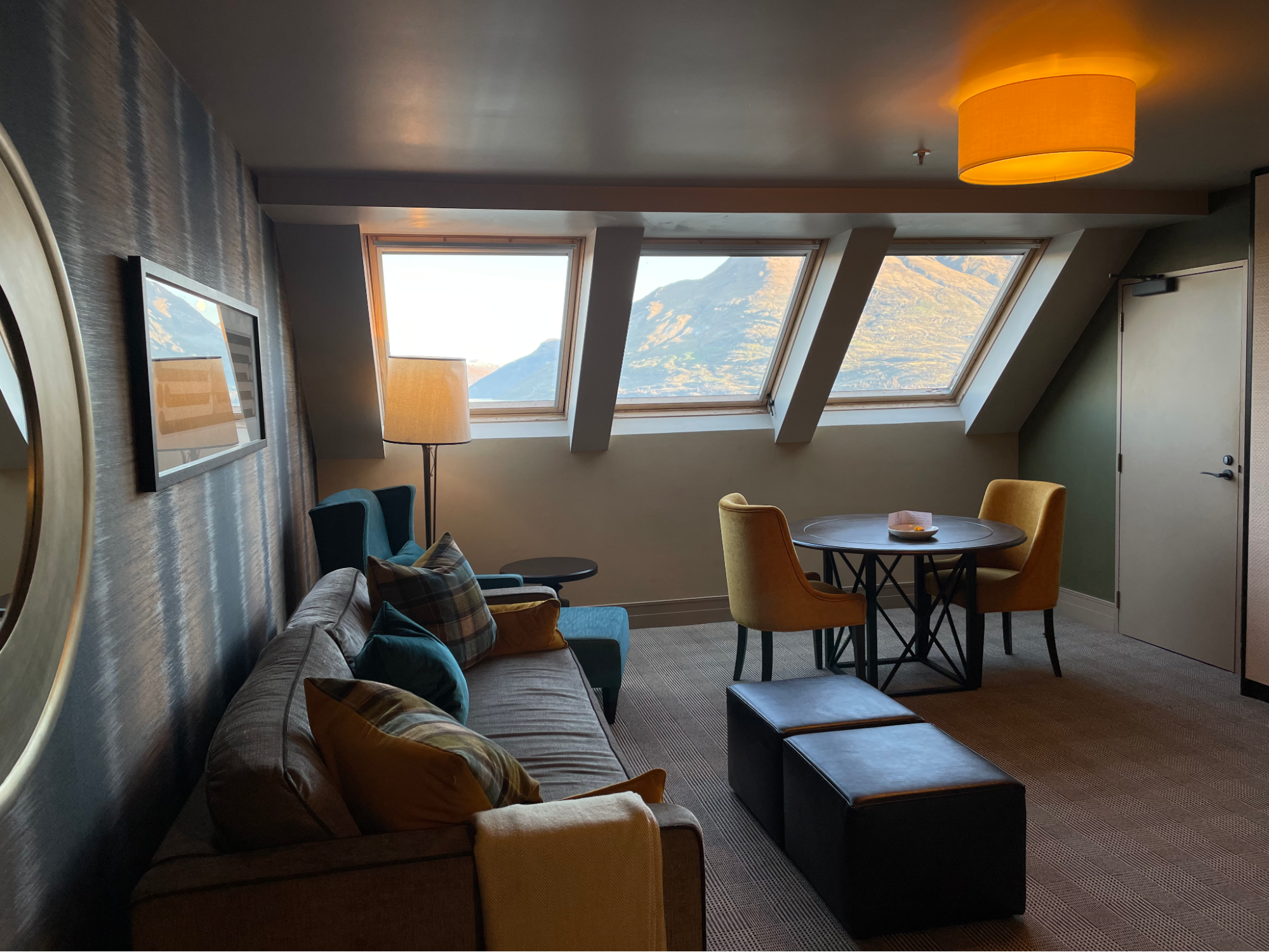 The hotel room was absolutely gorgeous. Check out the skylight windows.
Protip: Switch off all the lights at night, grab a cup of tea and stargaze in the comfort of your room.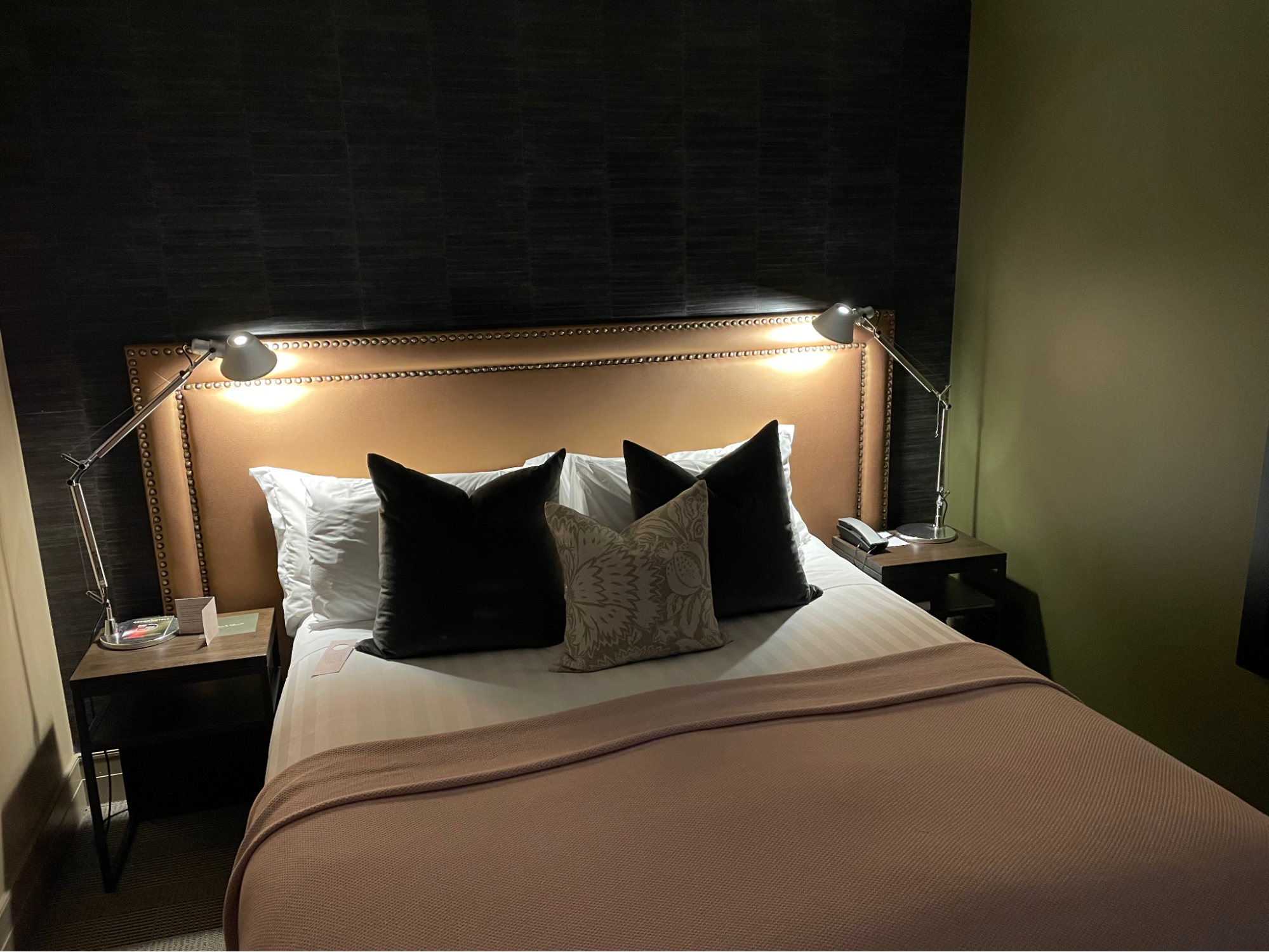 Southern Alps Air, 12 Lloyd Dunn Avenue, Wānaka 9382, New Zealand
More information here: https://www.southernalpsair.co.nz/
Scroggin Coffee and Eatery, 71 Ardmore Street, Wānaka 9305, New Zealand
More information here: https://www.scrogginwanaka.co.nz/
Ridgeline Wanaka, McDougall Street, Wānaka 9382, New Zealand
More information here: https://ridgelinenz.com/
Hotel St Moritz Queenstown, 18 Brunswick Street, Queenstown 9300, New Zealand
More information here: https://www.stmoritz.co.nz/
Day 5 – Jetting to Christchurch city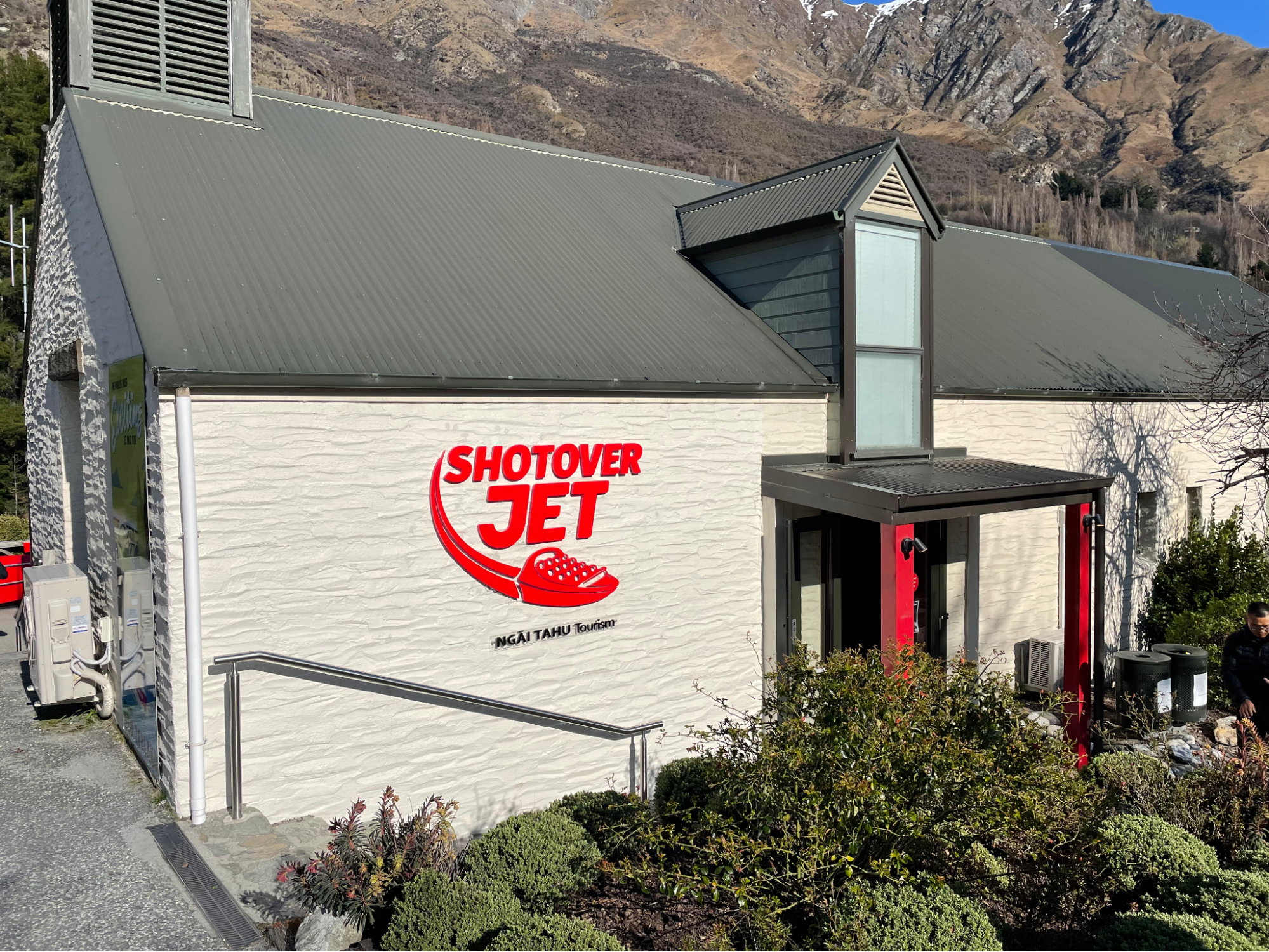 If you're a thrill seeker, I'd highly recommend the Shotover Jet ride.
And if you're not a thrill seeker, I'd still recommend that you give it a go because the views you get from the waters are an entirely different scene.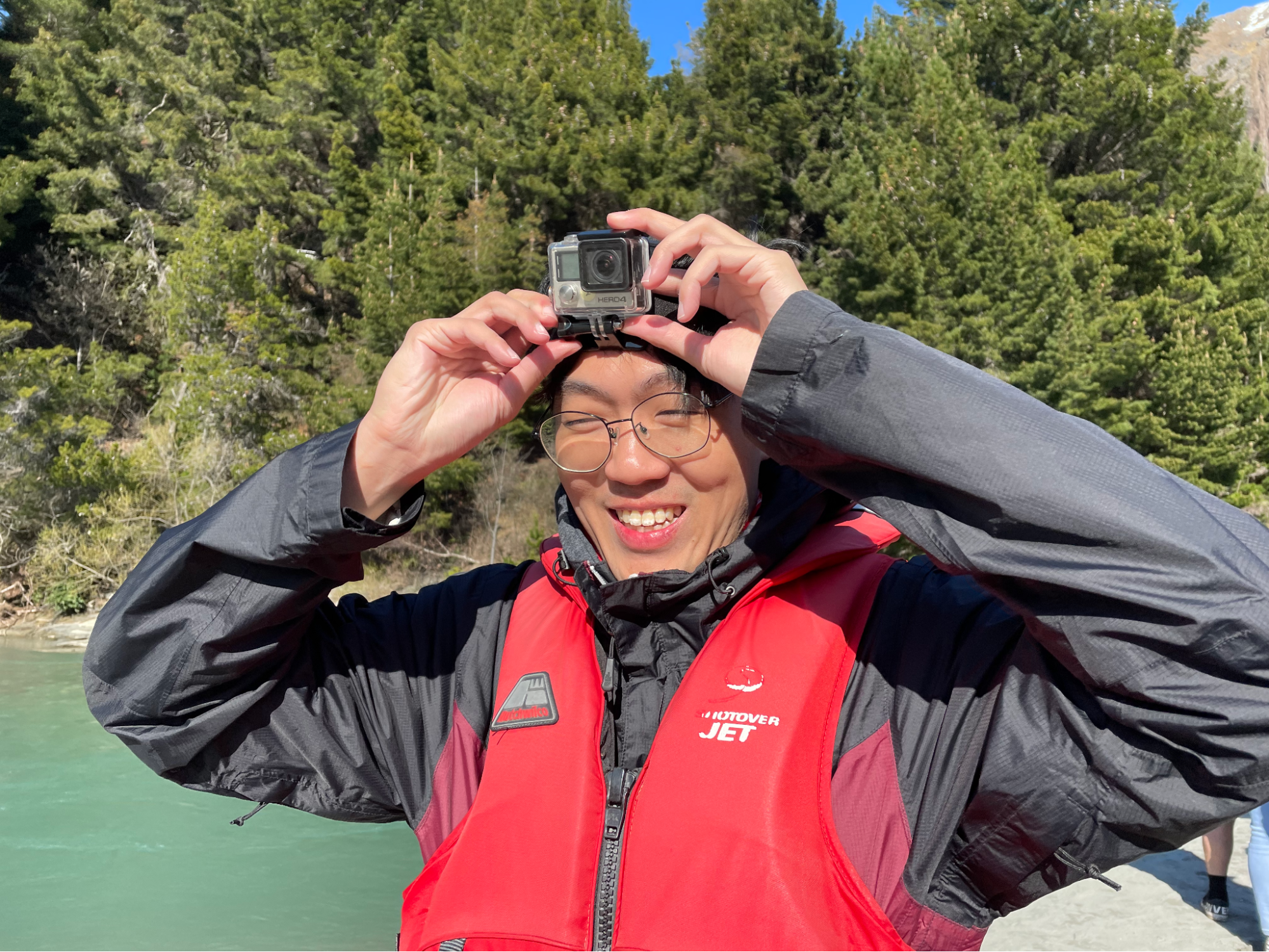 After the Shotover Jet ride, we jetted off to Christchurch. Ha ha.
Once we landed, it was time to refuel. We had lunch at a family-owned vineyard and restaurant, Tussock Hill.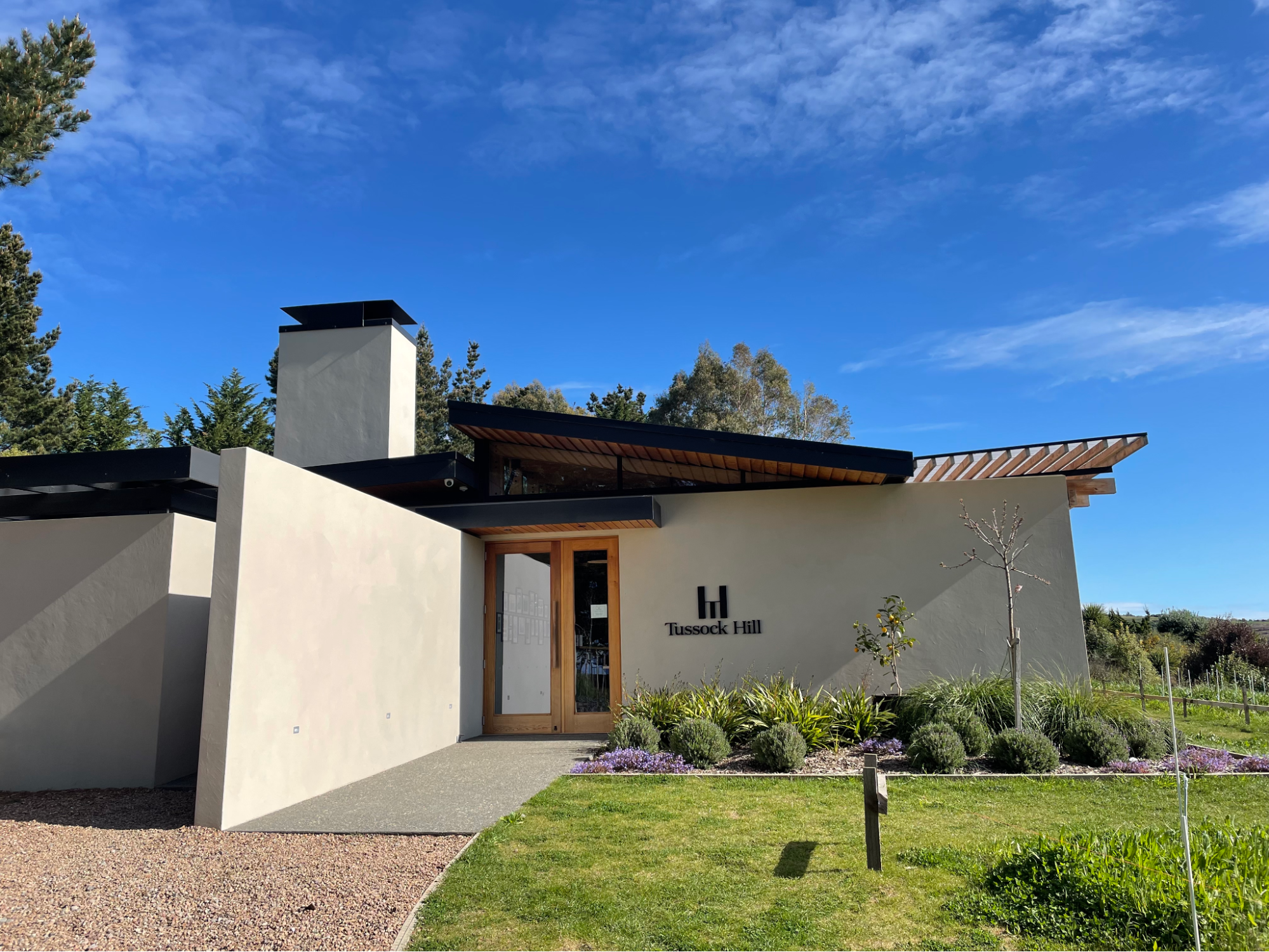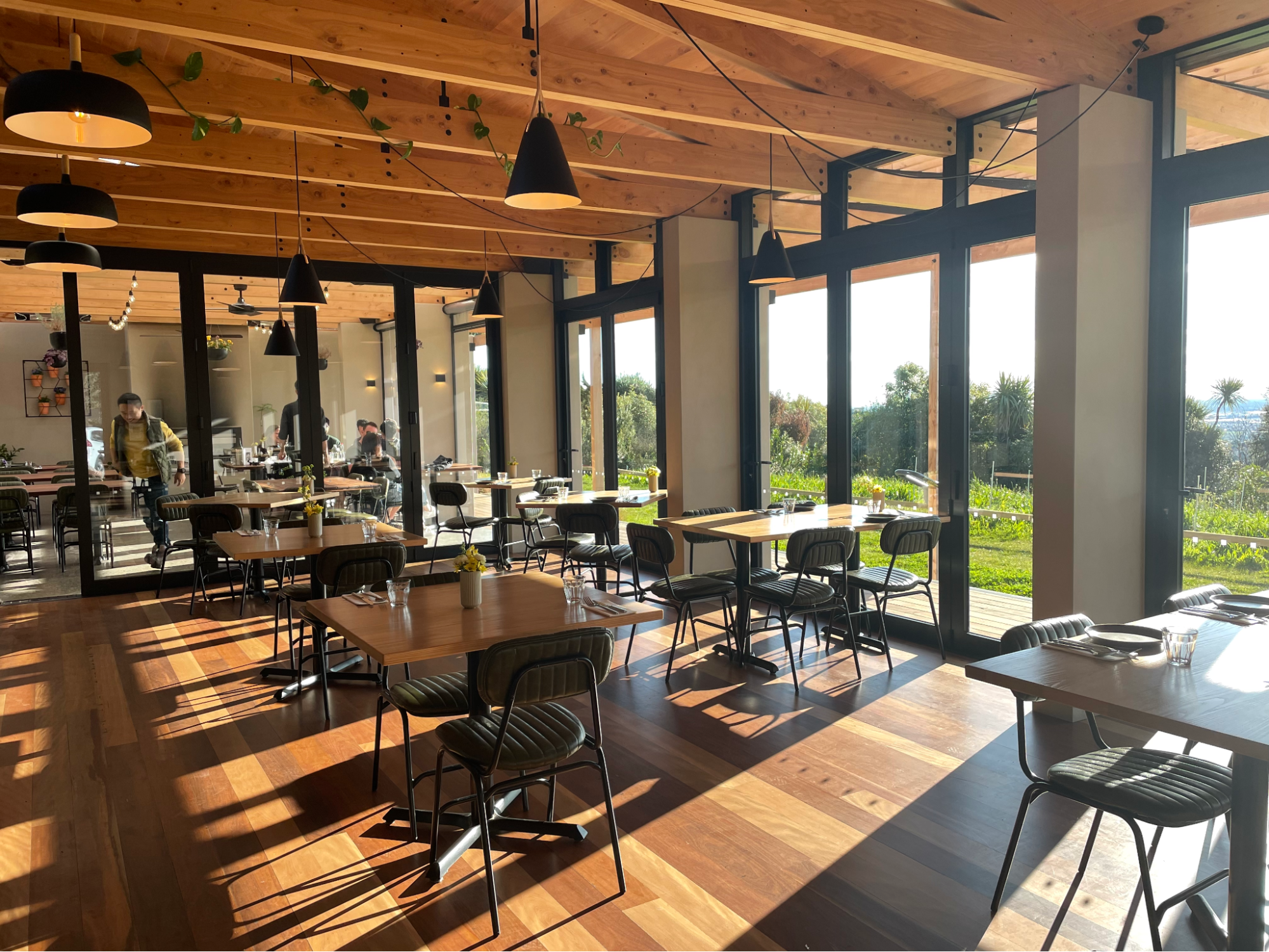 Like the rest of the meals, we were treated to a large spread.
But at Tussock Hill, the selection of wines was what was most memorable to me.
A selection of the wines are made in the vineyard just a few steps from the restaurant.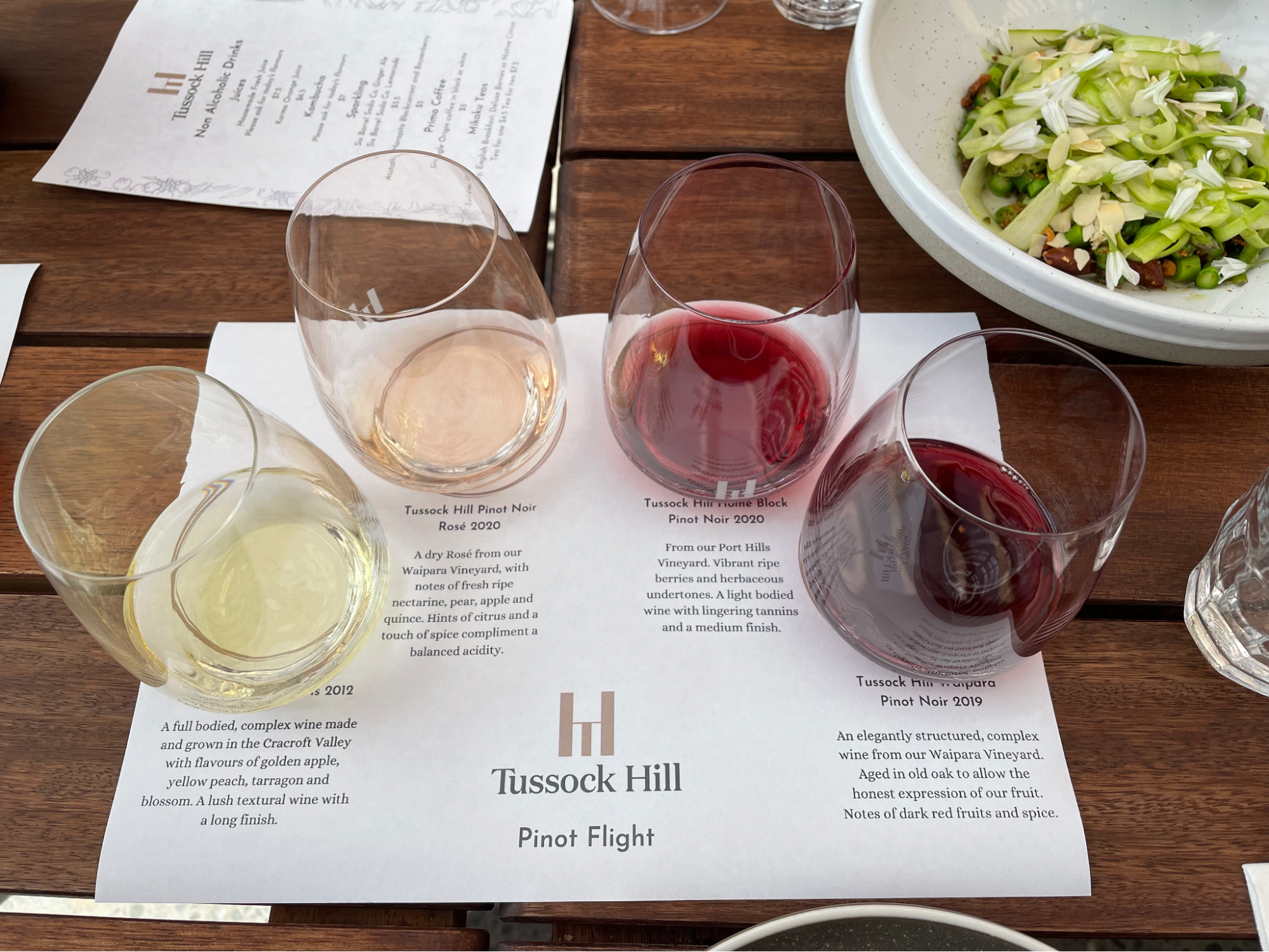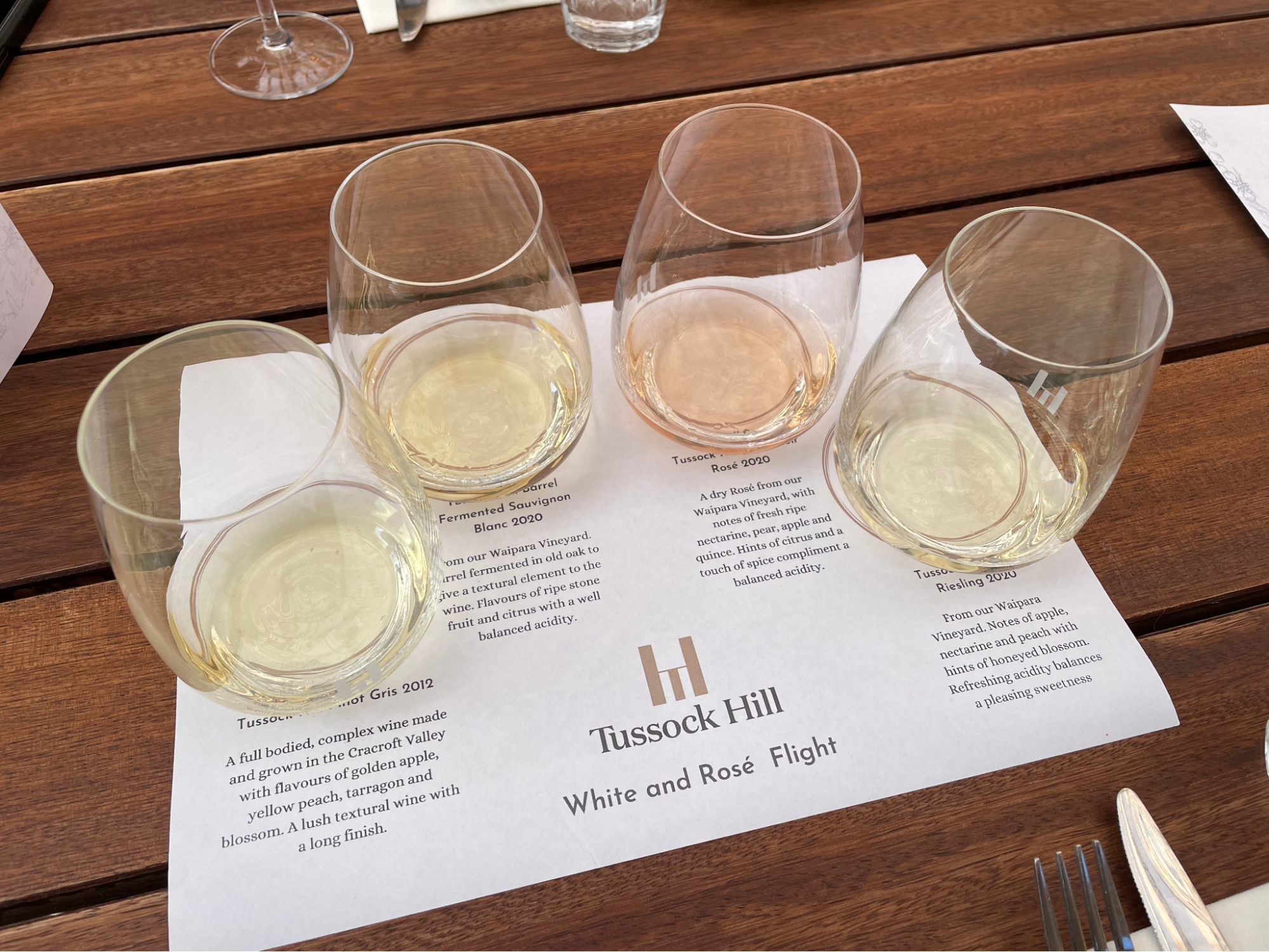 The wines are also organic. Hurray.
In the evening, we had the pleasure of spending time with Riwai, our guide around Christchurch.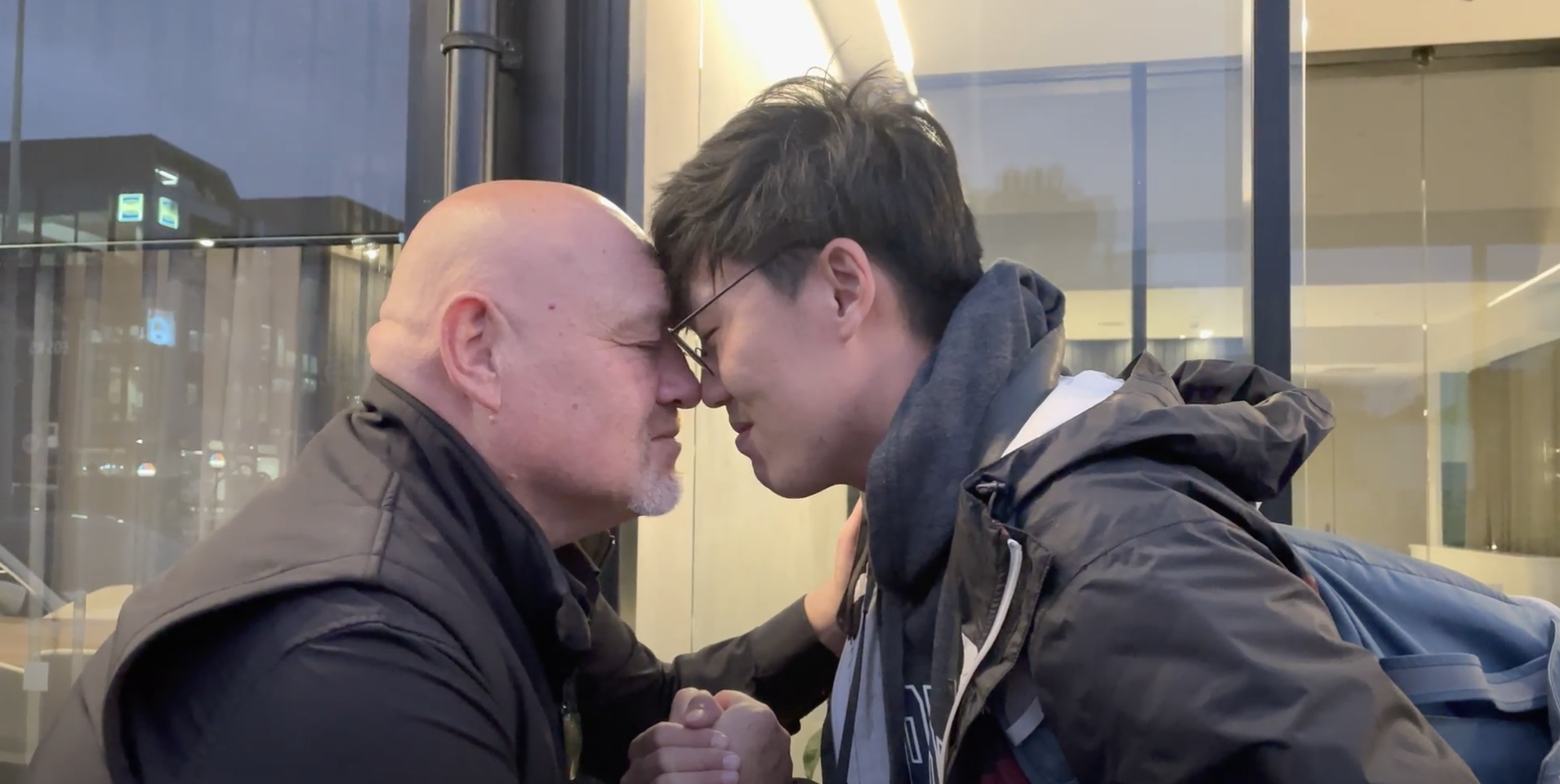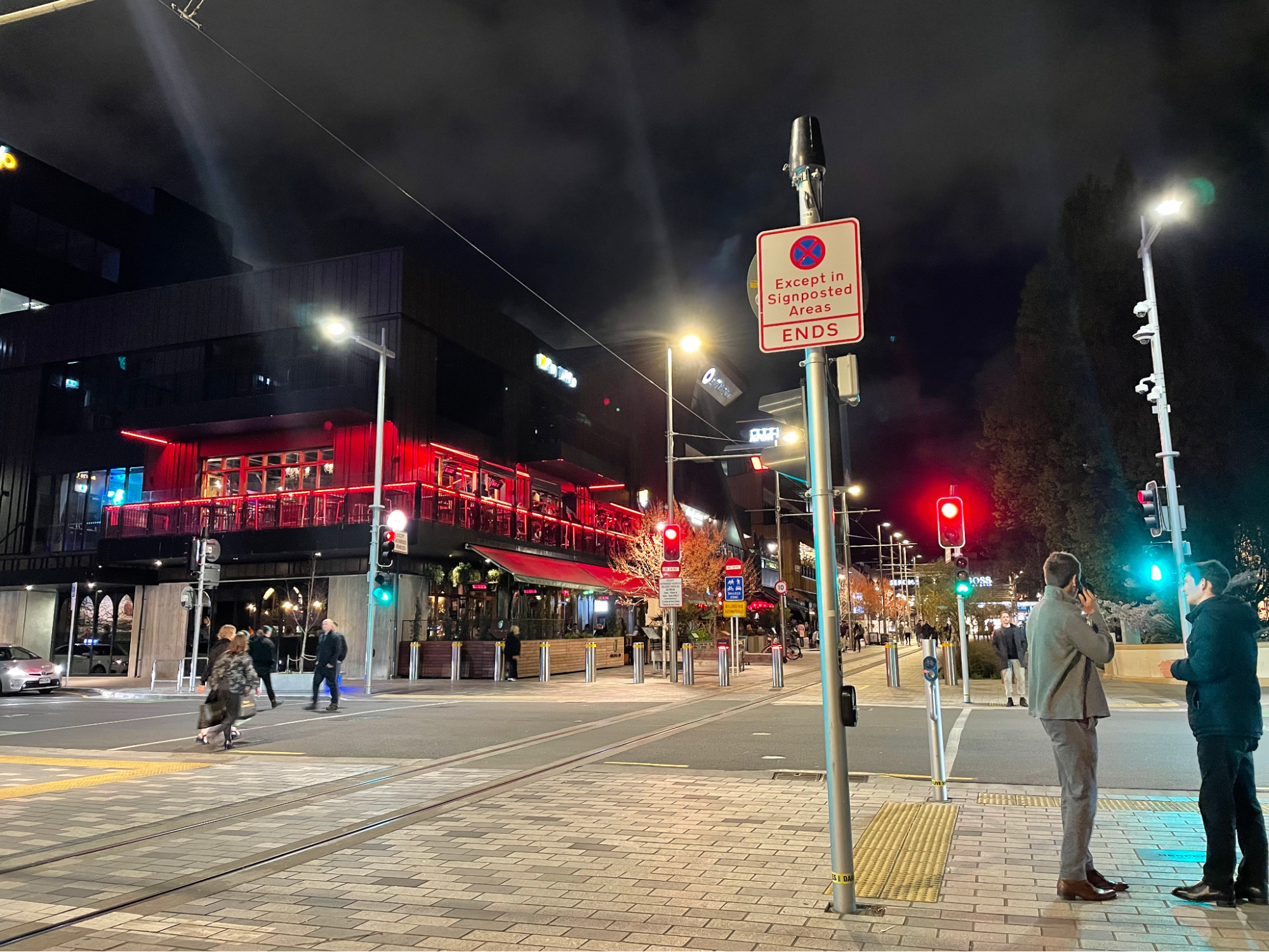 Beyond sharing stories about the evolving city of Christchurch, Riwai also shared about his life which made the time we spent together more meaningful.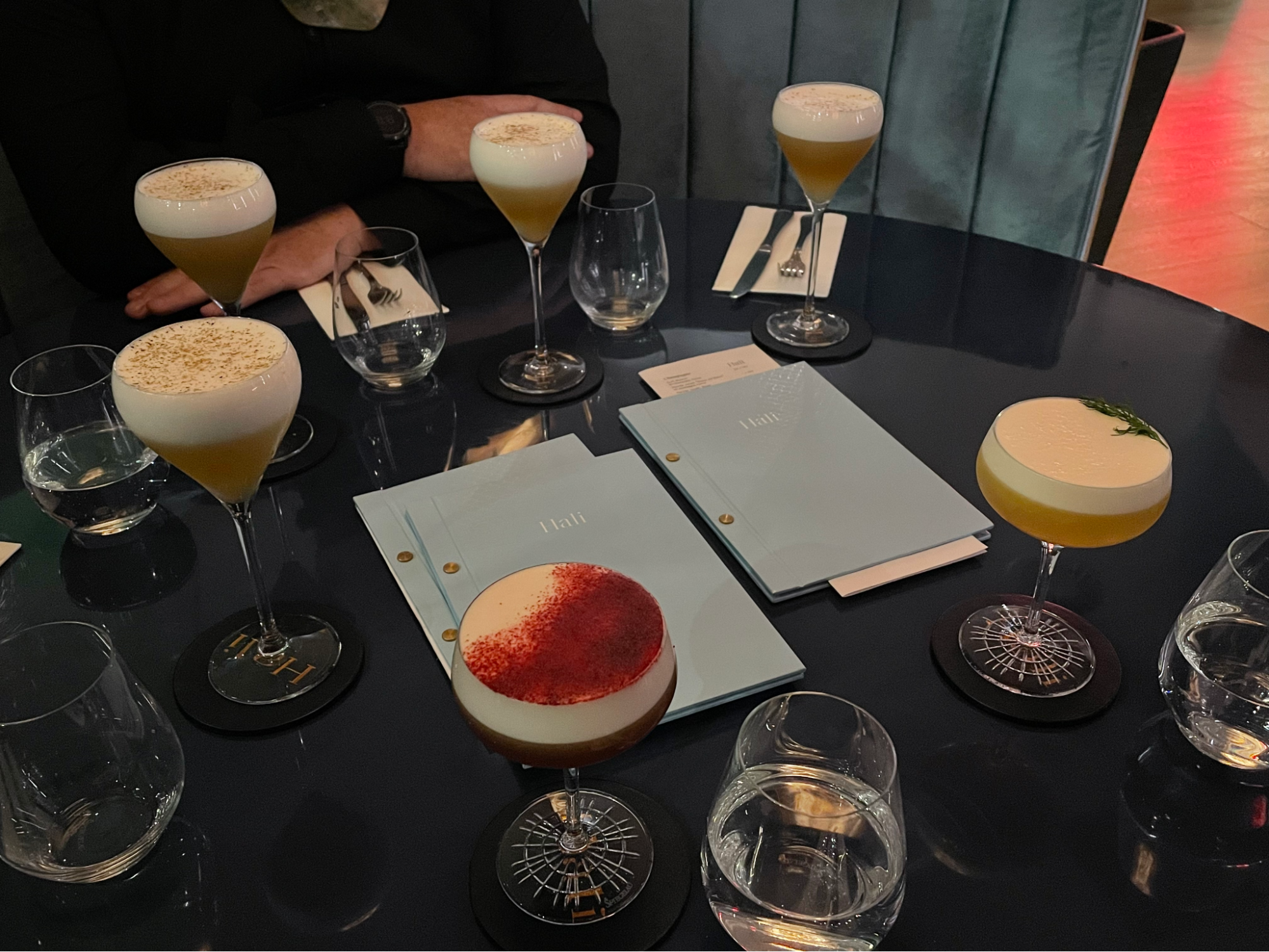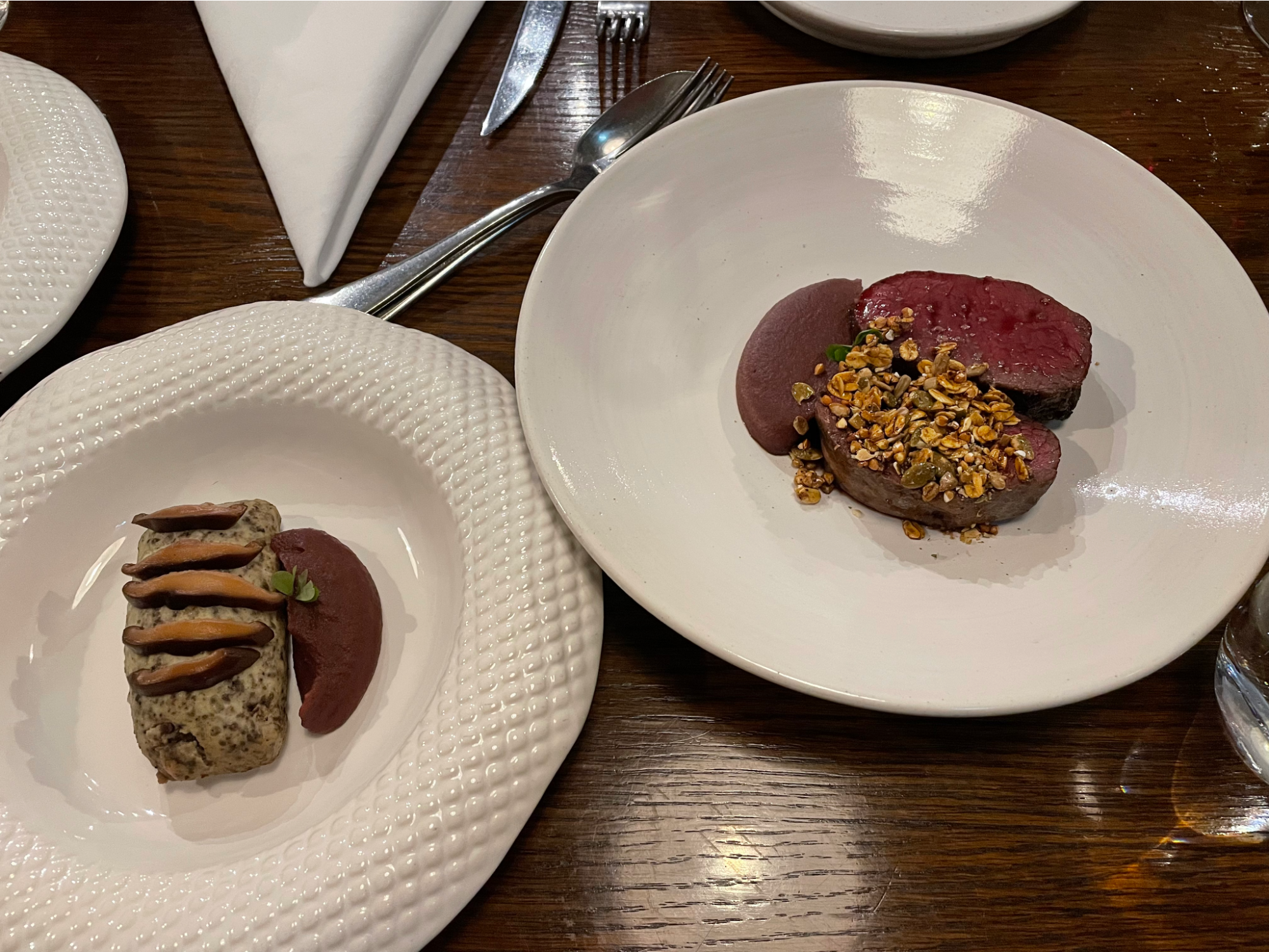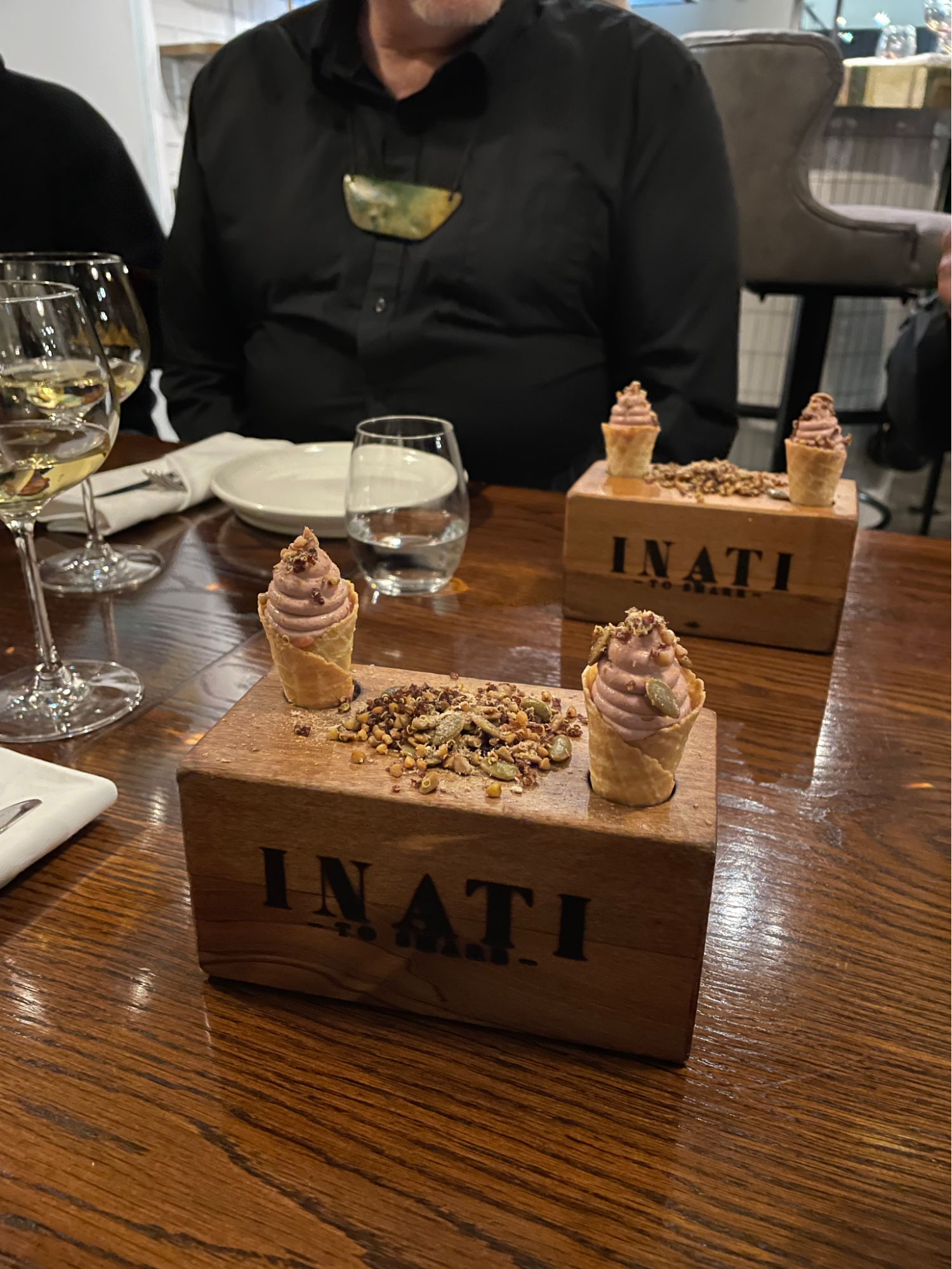 You know what they say, good food and good company are two of life's simplest yet greatest pleasures.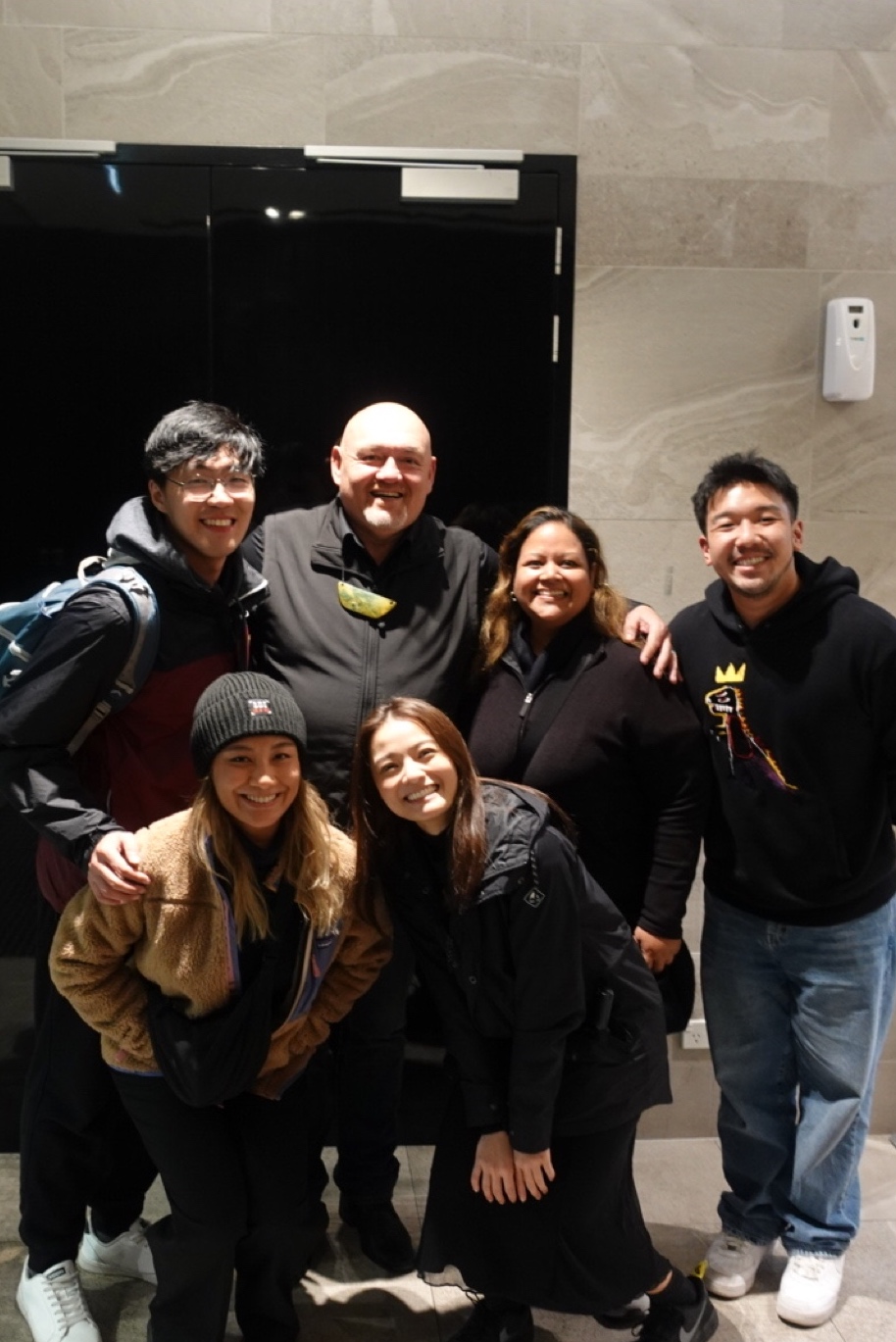 My tummy (and heart) was very full that night.
Shotover Jet Queenstown, 3 Arthurs Point Road, Queenstown 9371, New Zealand
More information here: https://www.shotoverjet.com/
Tussock Hill Vineyard Retreats, 210 Huntsbury Avenue, Christchurch 8022, New Zealand
More information here: https://tussockhill.co.nz/
Amiki Tours, 66 Cathedral Square, Christchurch 8011, New Zealand
More information here: https://www.amikitours.com/
Day 6 – Kayak with the penguins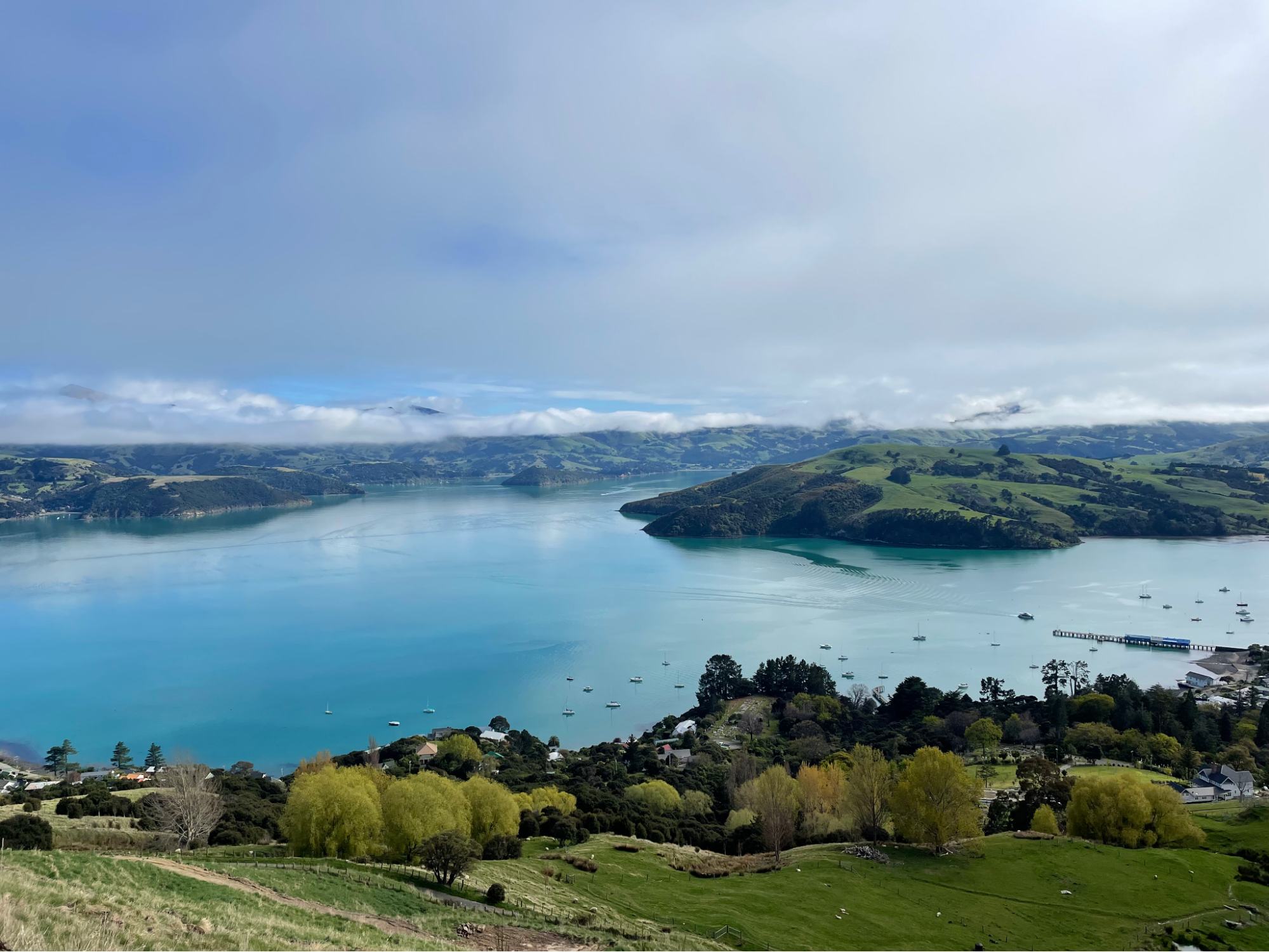 Wildlife explorers, this one's for you.
We went on a sea-kayaking tour with Pohatu Penguins and I was very excited to see penguins in the wild for the first time.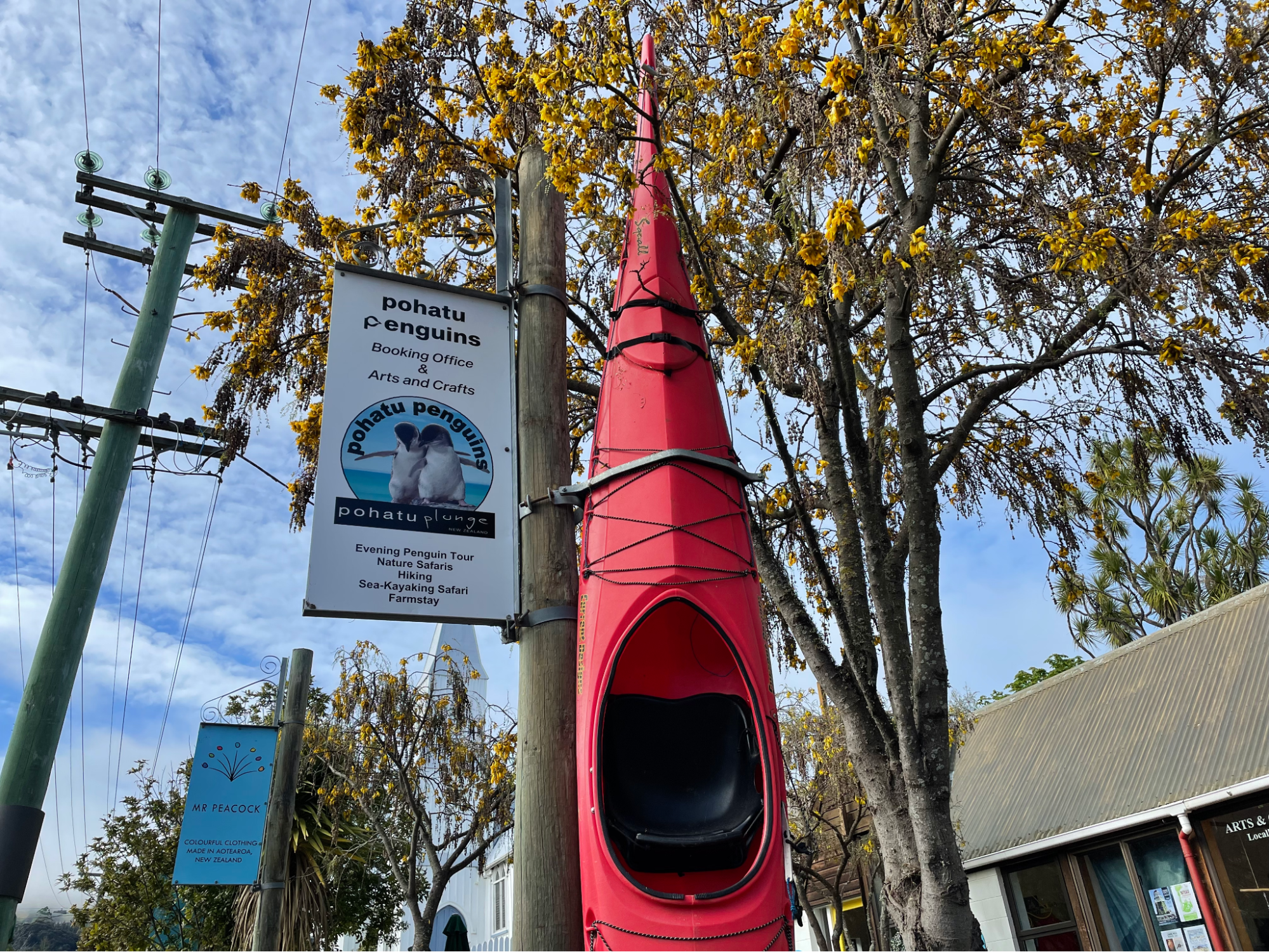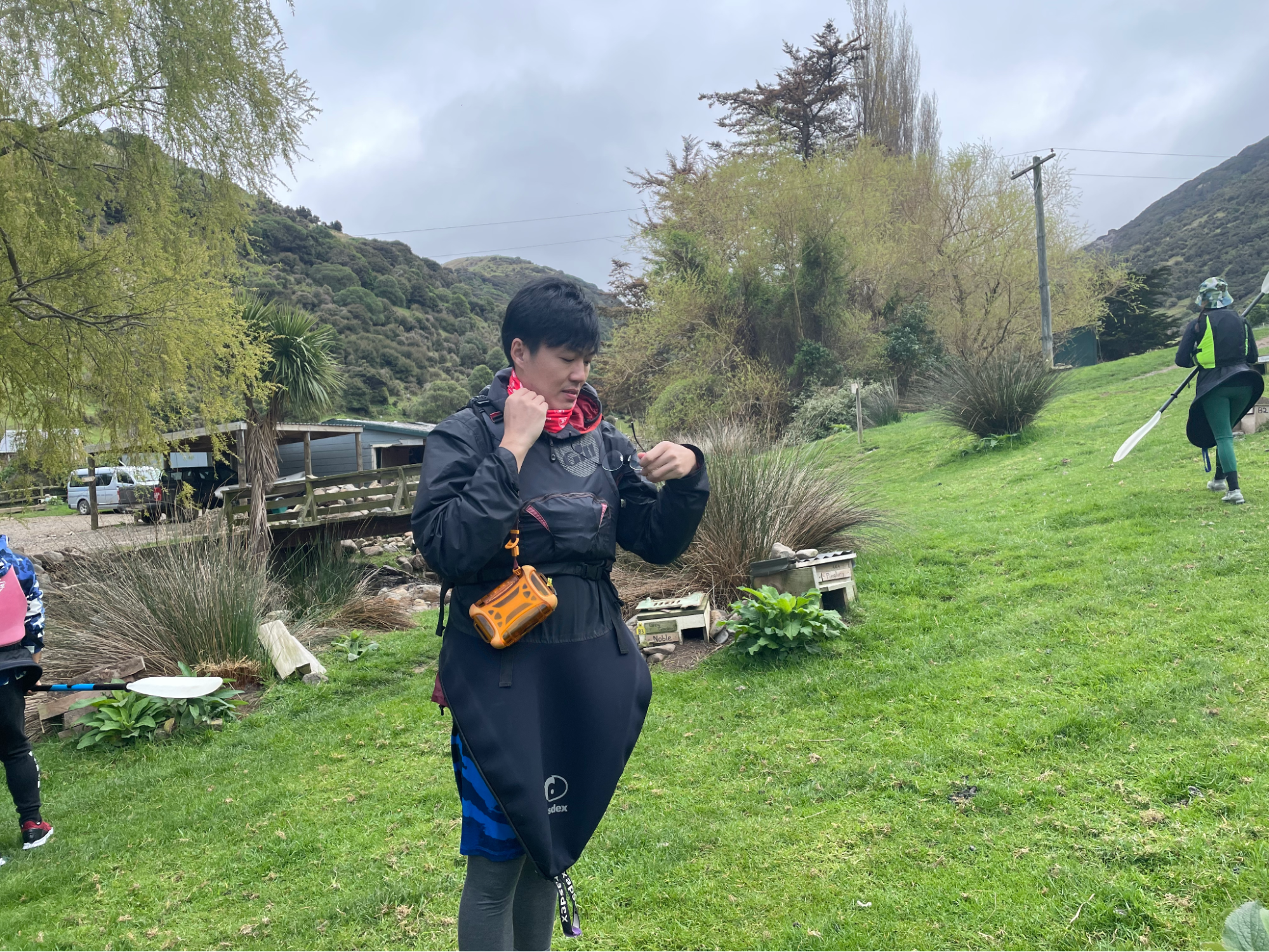 Darryl and I got on our two seater kayak and played a game of 'who can spot the penguin first'.
We spotted little penguins, fur seals and plenty of types of birds (no photos, but please take my word for it).
After putting my heart and soul into kayaking and penguin-spotting, I was famished. We went to Aihe for lunch.
Lunch: I was on a 'see food' diet. I saw food and I ate it.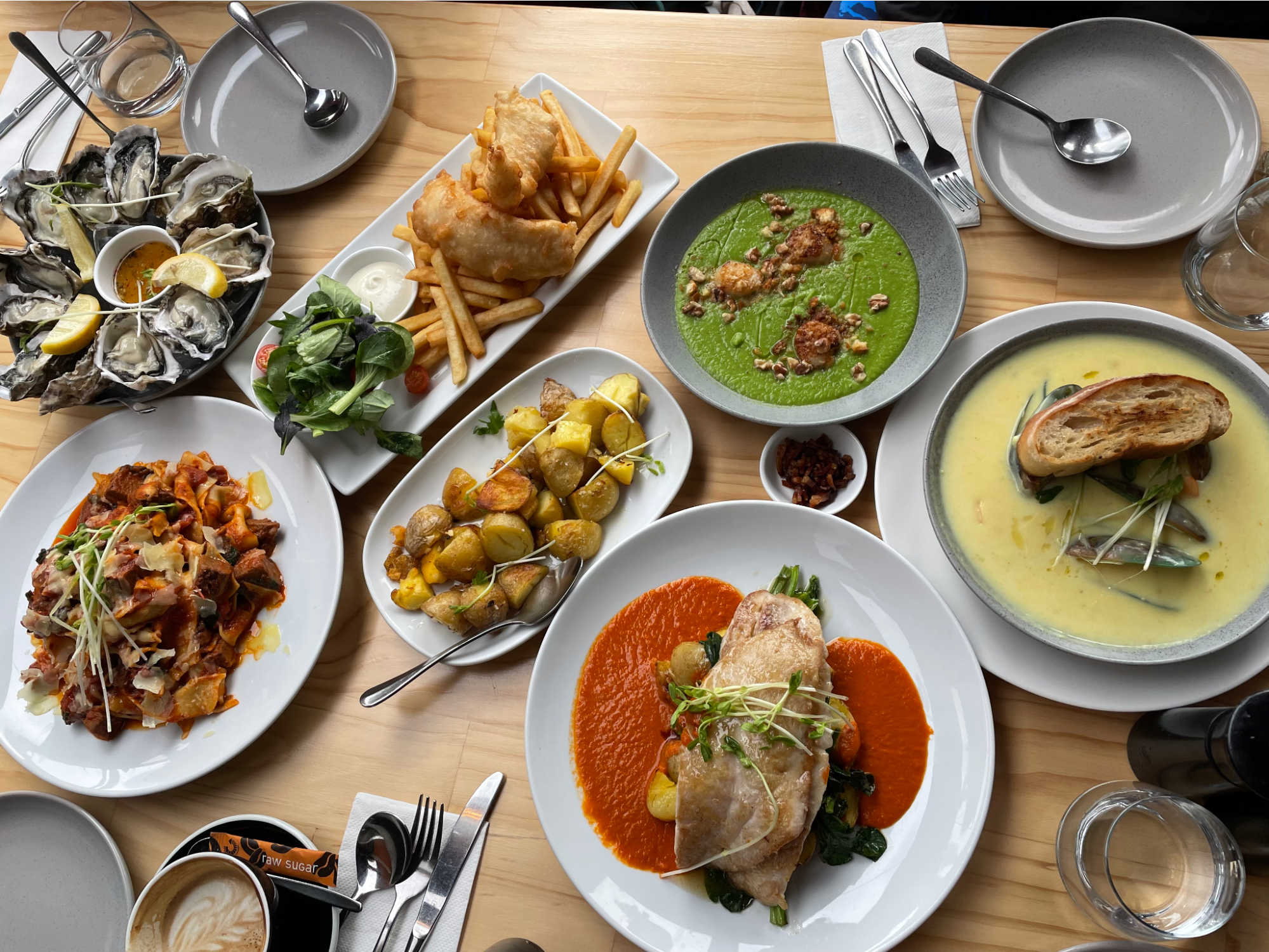 My favourite were the pappardelle pasta with beef brisket and the fish and chips.
The beef was so soft and went so nicely with the thick slices of the pasta.
The fish was fresh, and was satisfying to have with the ambience of the restaurant.
I spent the rest of the afternoon exploring Christchurch's city centre and before I knew it, it was time for yet another delicious meal.
NZ, you feed me well. I'm blessed.
We had dinner at The Goldfinch. The restaurant serves Asian fusion fine dining, but still pretty casual in my opinion.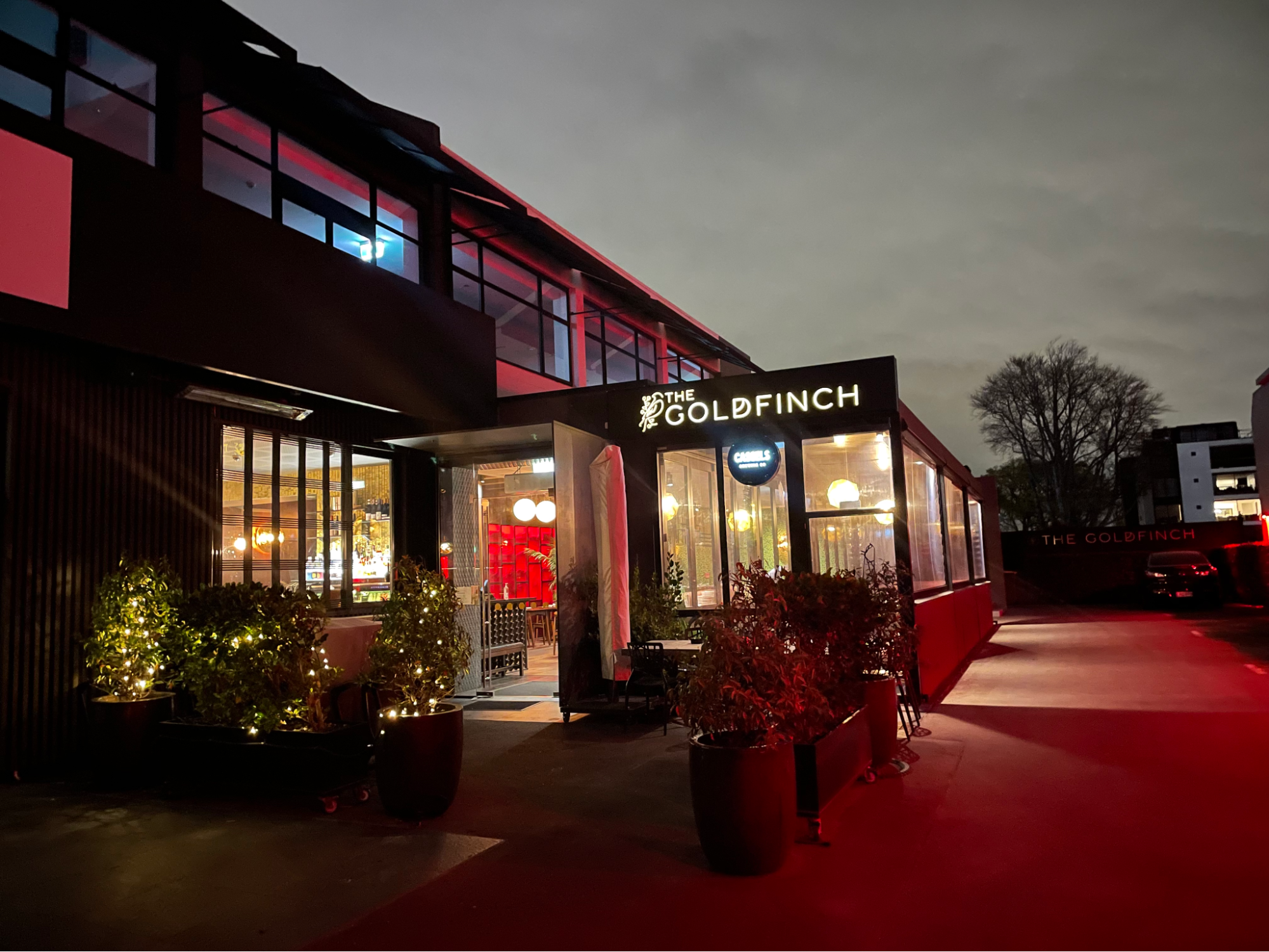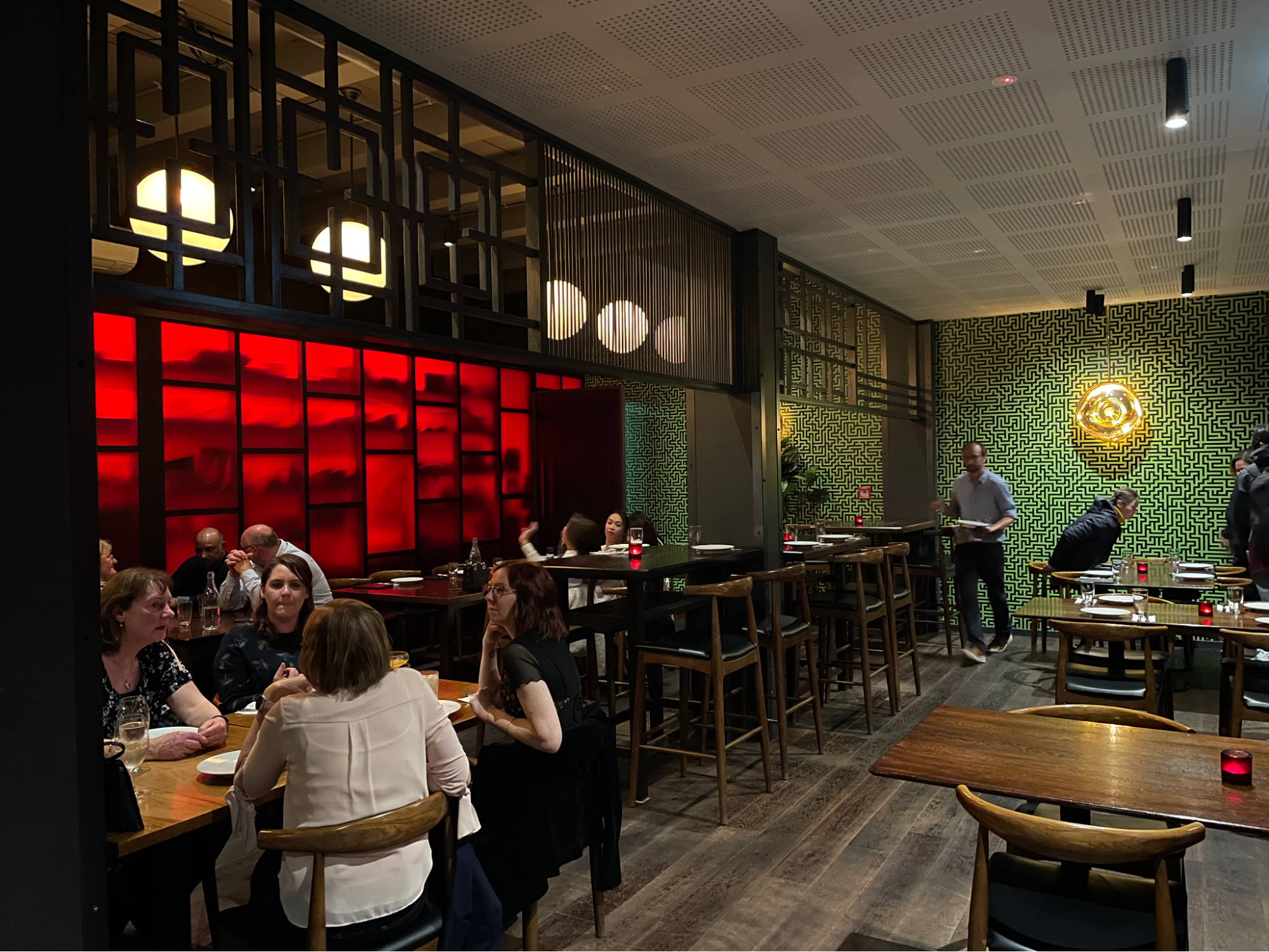 This was another memorable meal for me.
After six days away from home, I was more than ready for asian flavours in my mouth.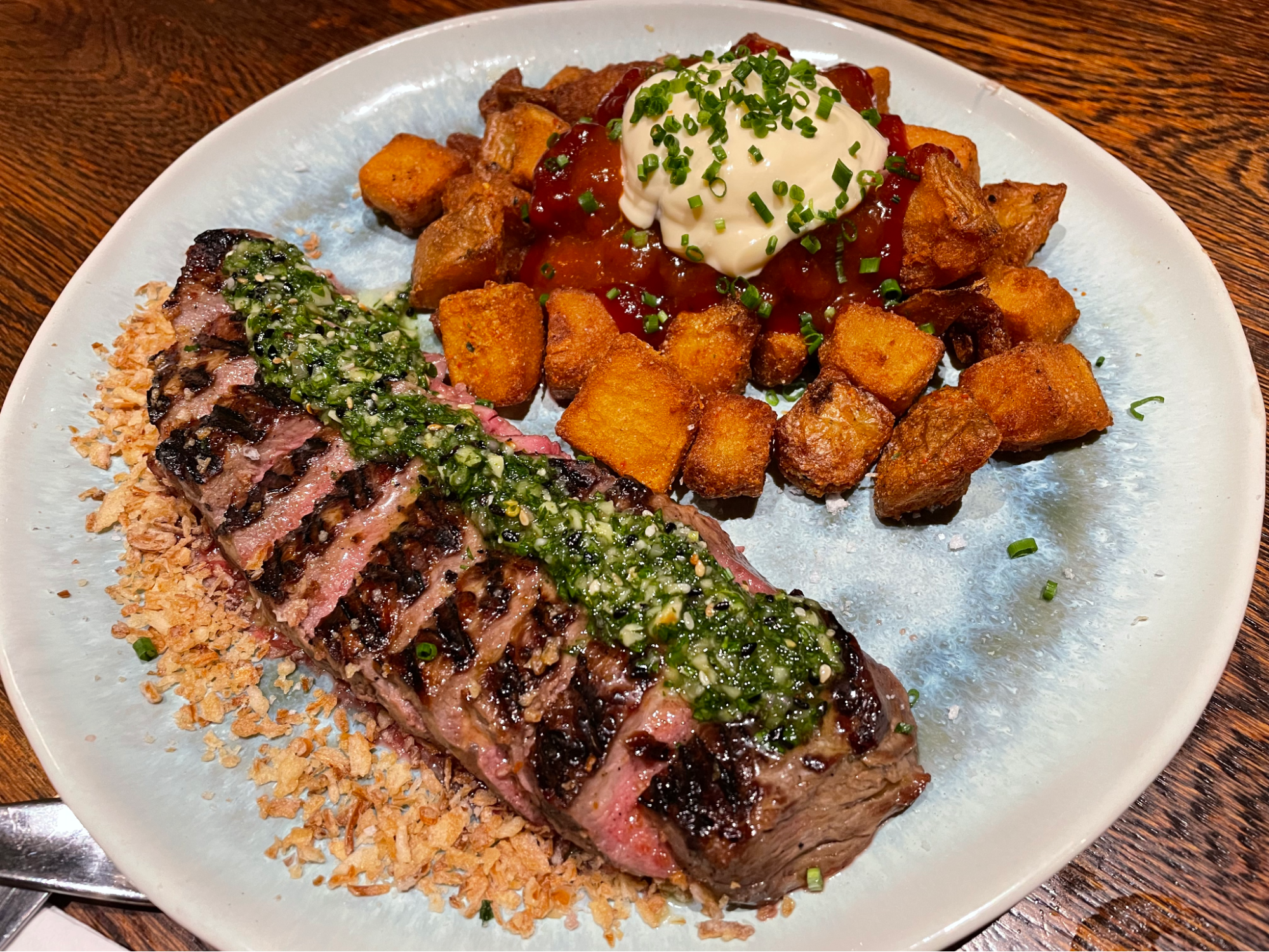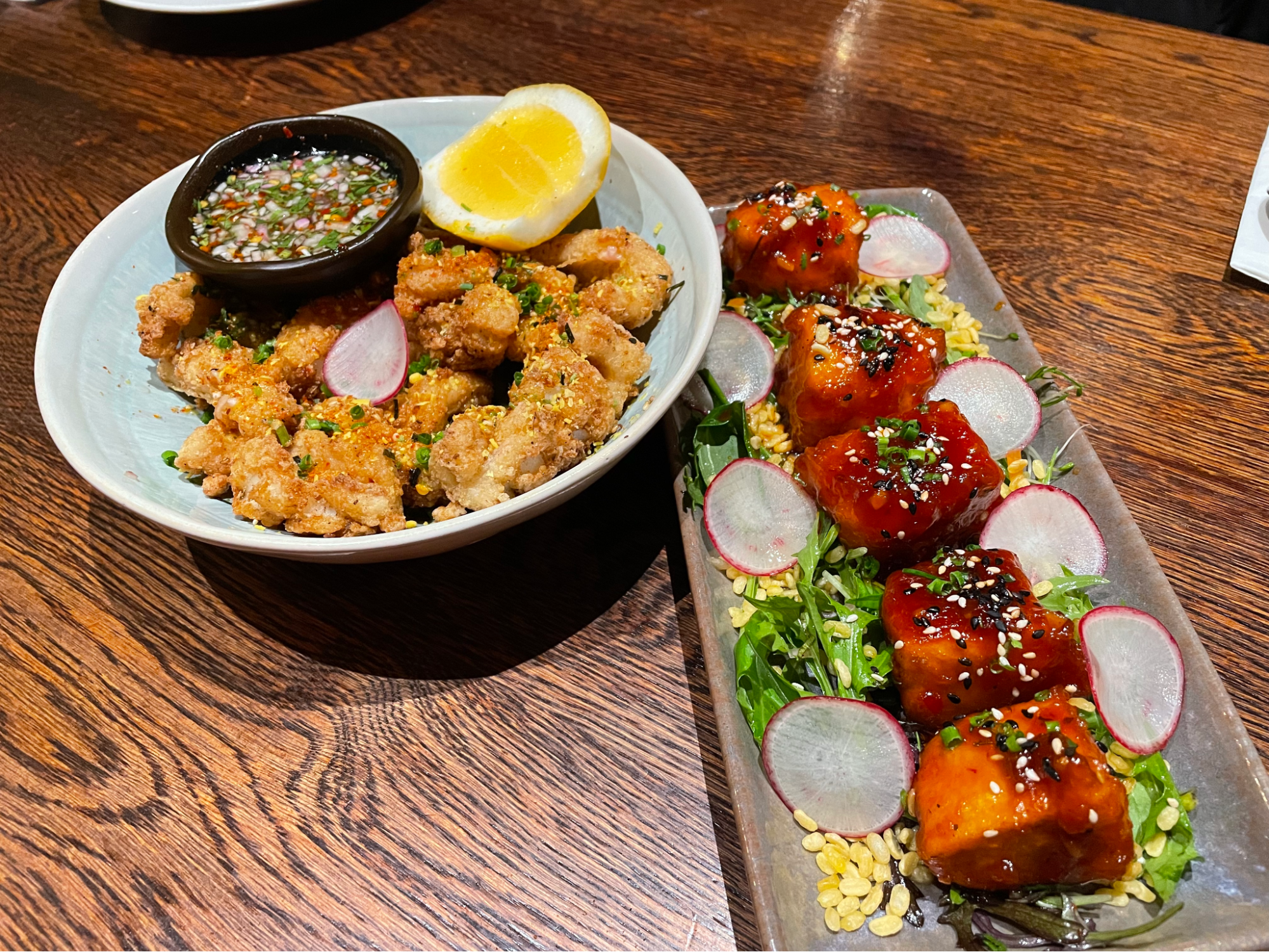 Everything on the menu was delectable, with flavours that were just nice to satisfy the Asian palate.
Pohatu penguins, 8 Rue Balguerie, Akaroa 7520, New Zealand
More information here: https://www.pohatu.co.nz/
Aihe, 75 Beach Road, Akaroa 7520, New Zealand
More information here: https://www.aiherestaurant.co.nz/
The Goldfinch, 145 Victoria Street, Christchurch Central City, Christchurch 8013, New Zealand
More information here: https://www.thegoldfinch.co.nz/
Bonus: gin gin, 4 New Regent Street, Christchurch Central City, Christchurch 8011, New Zealand
More information here: https://gingin.co.nz/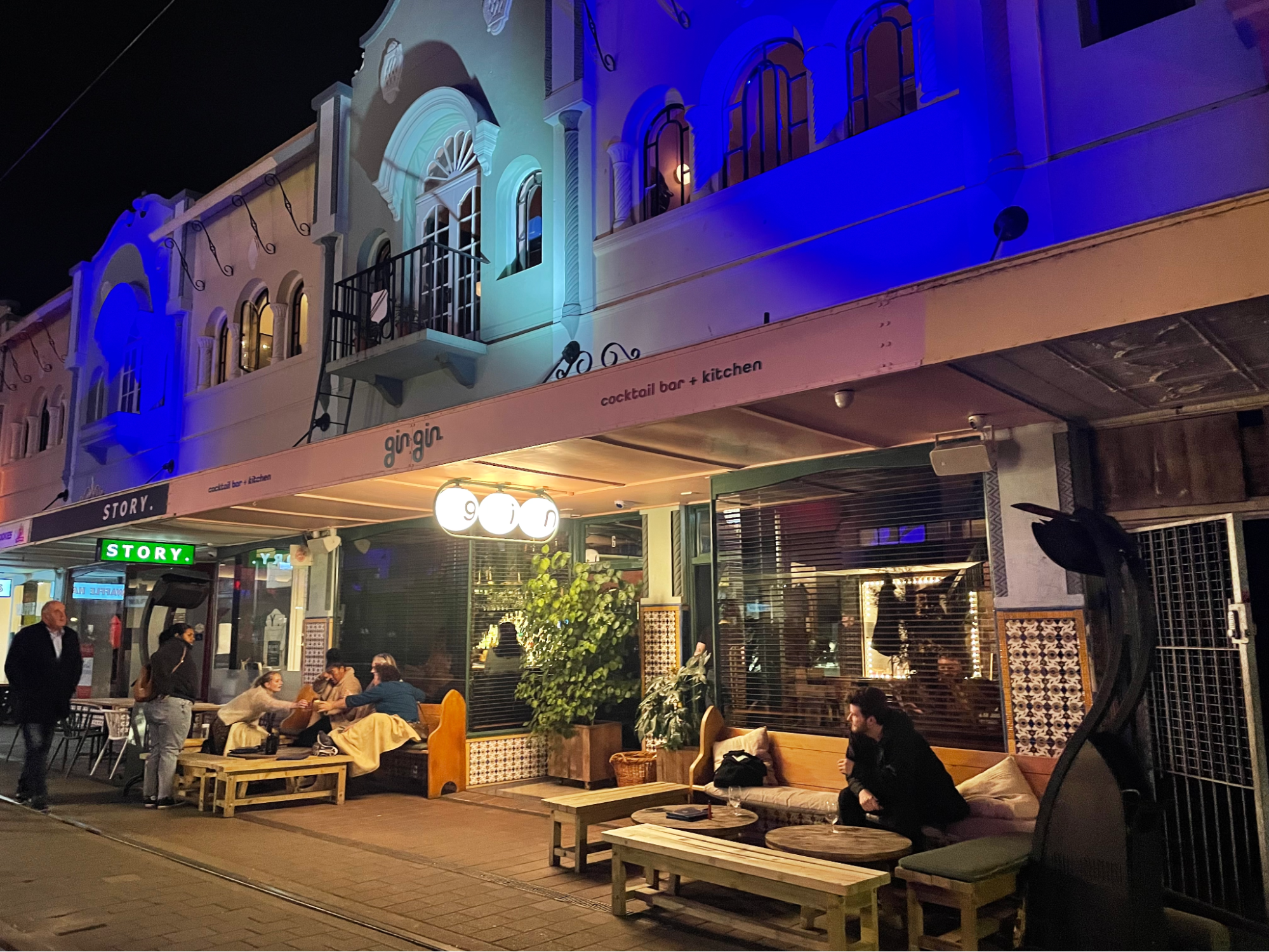 I didn't actually get the chance to check out this bar because they were full house but if you ever visit Christchurch, please have a drink on my behalf.
Day 7 – See the city on wheels and Waka
Last morning in New Zealand. *sobs*
One of my favourite things about Christchurch is that the city is mostly flat, which makes it ideal to explore by bike.
We popped by Chill to get fitted with their bicycles.
If you're new to cycling, the folks at Chill will also guide and give you some tips to improve your bike confidence.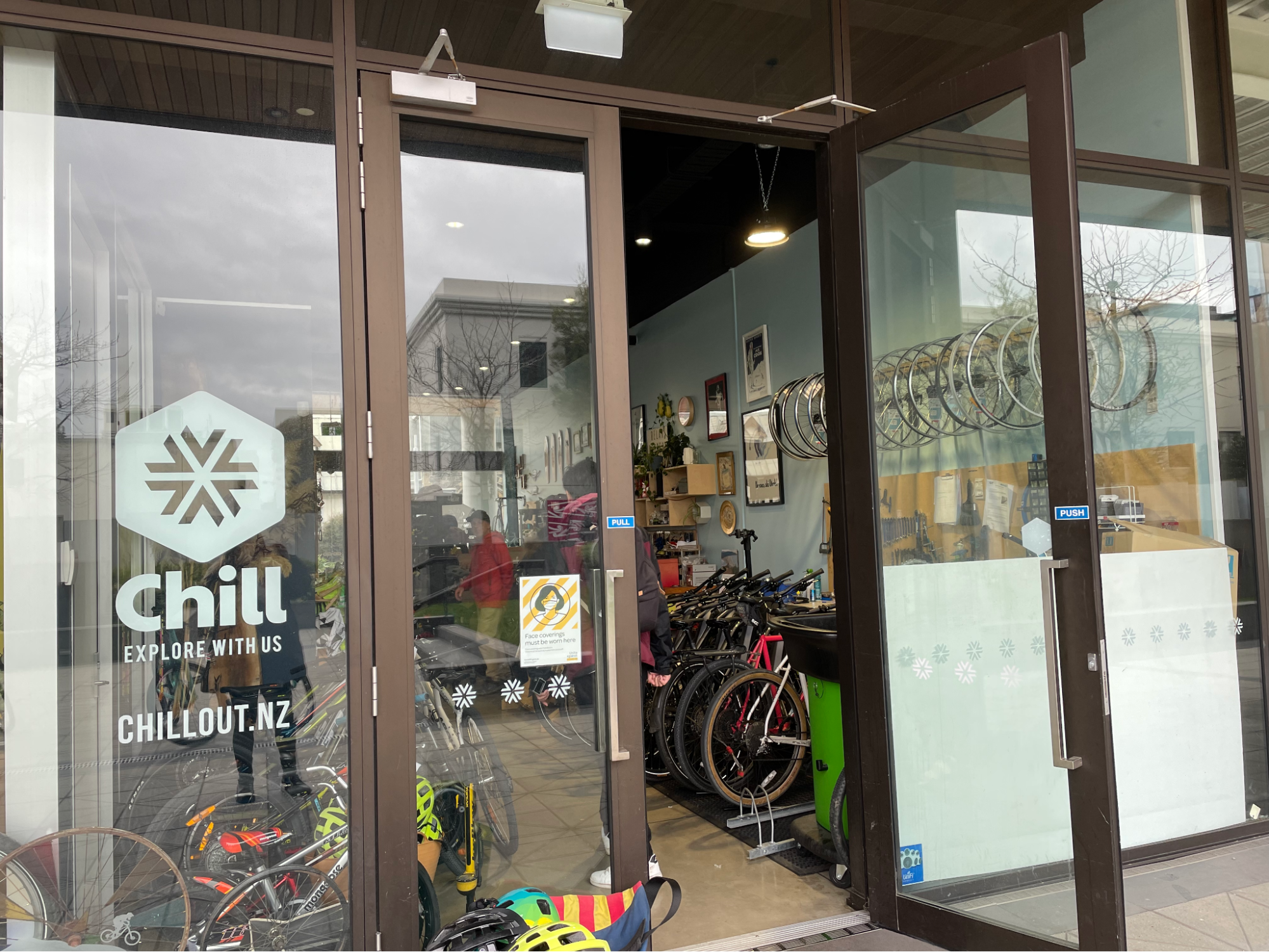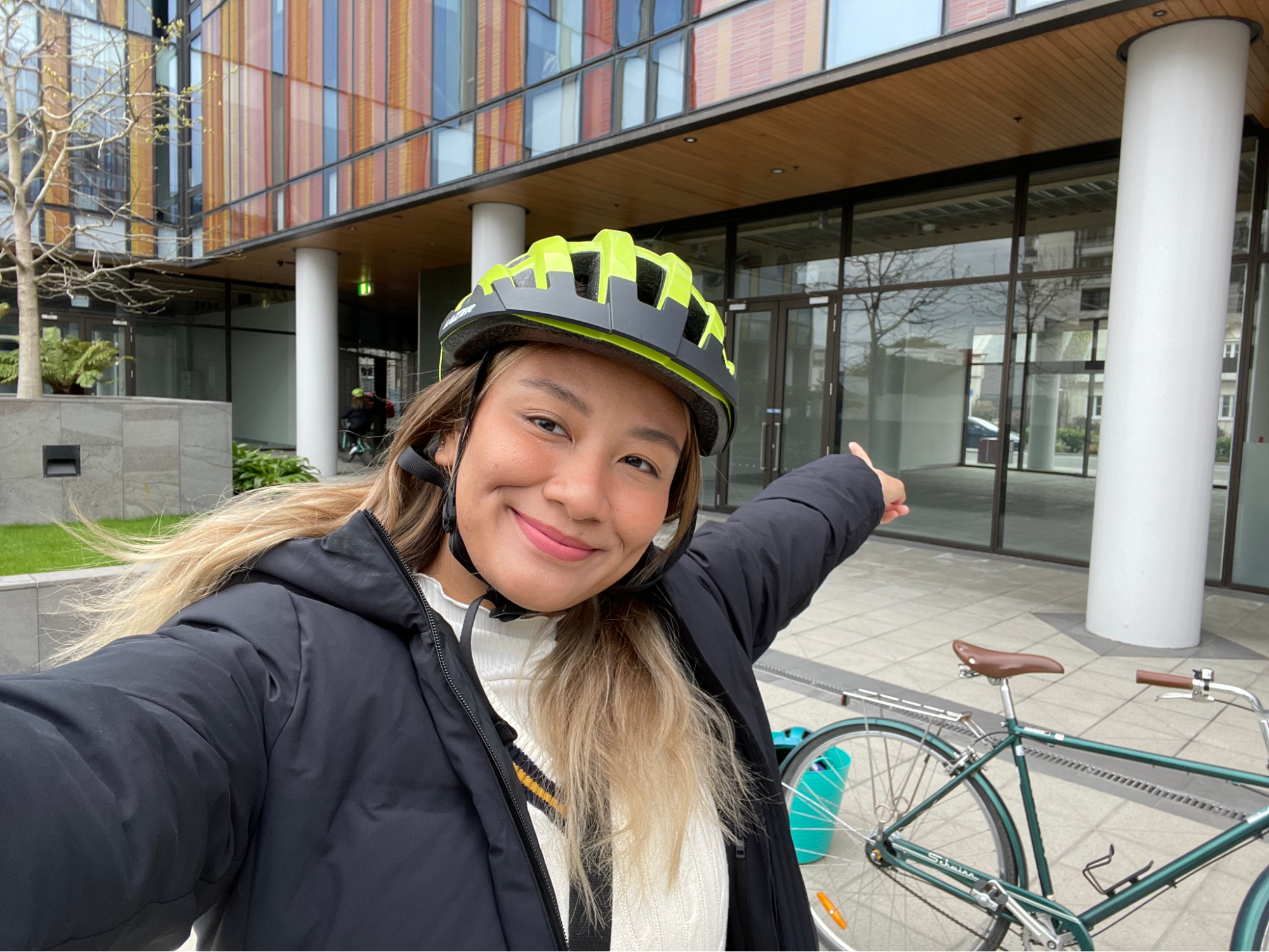 The whole experience was so serene — feeling the cool spring breeze touch my face as I people-watch and take in the city views on my bicycle.
Check out some of the city sights: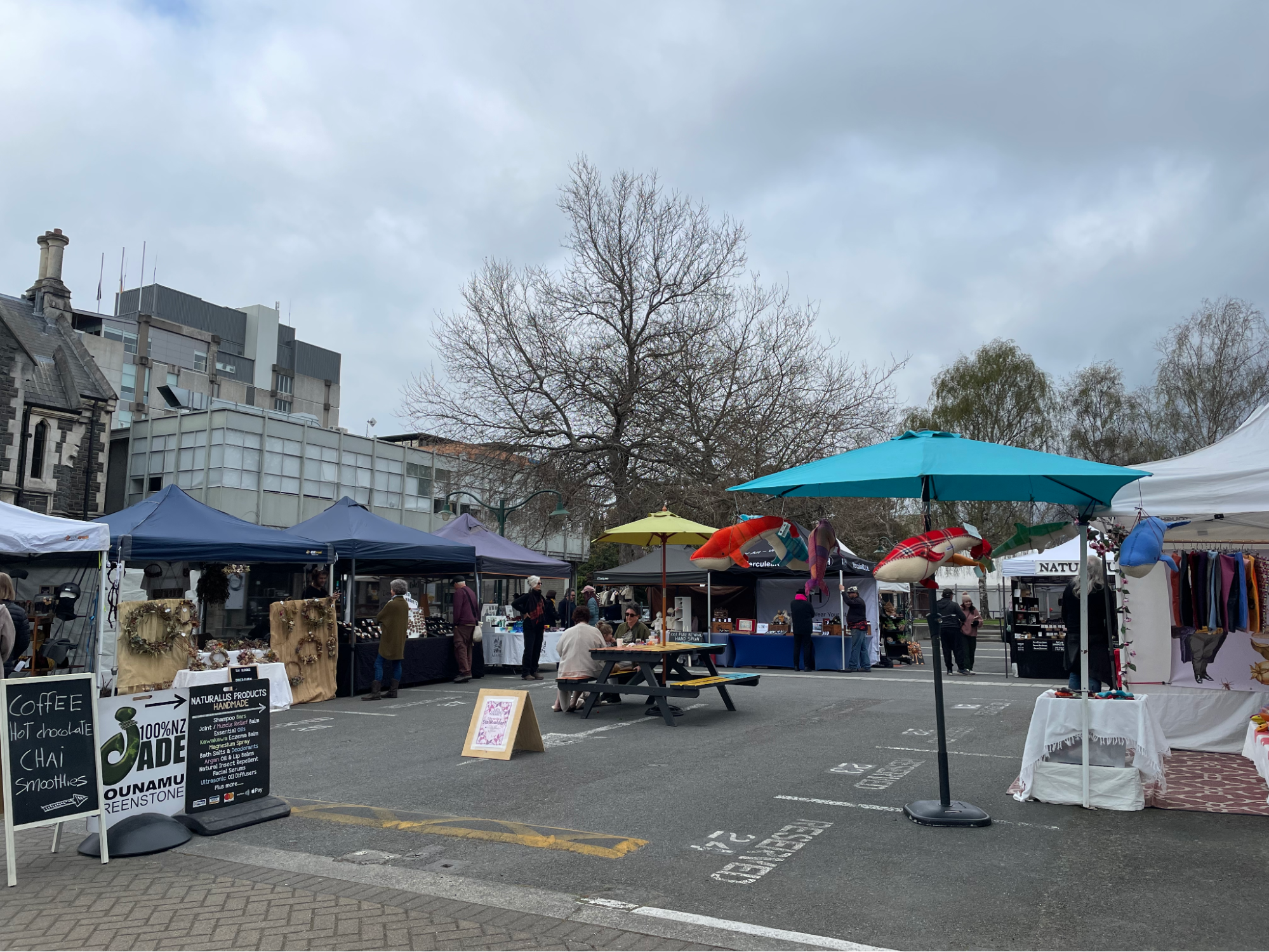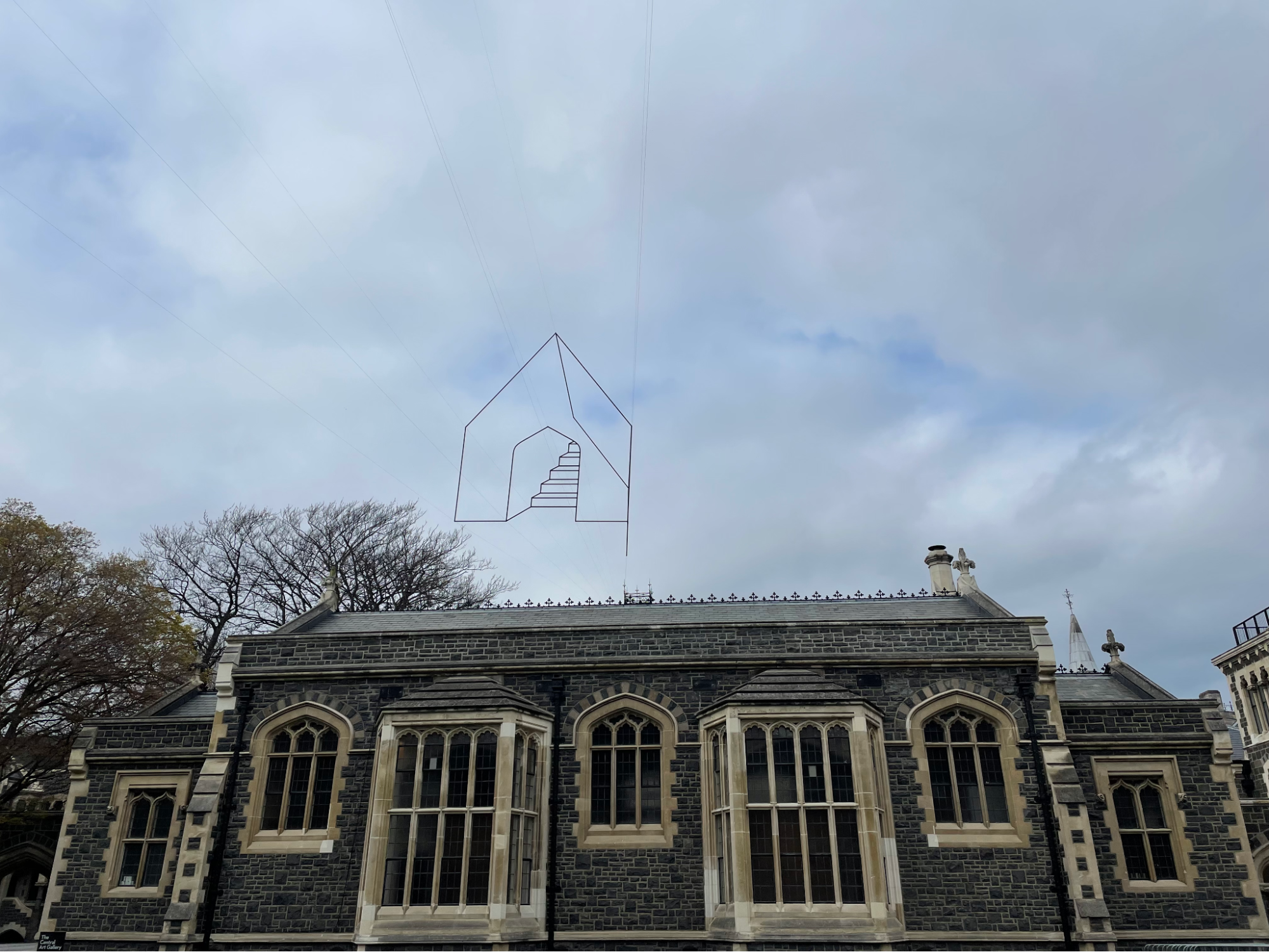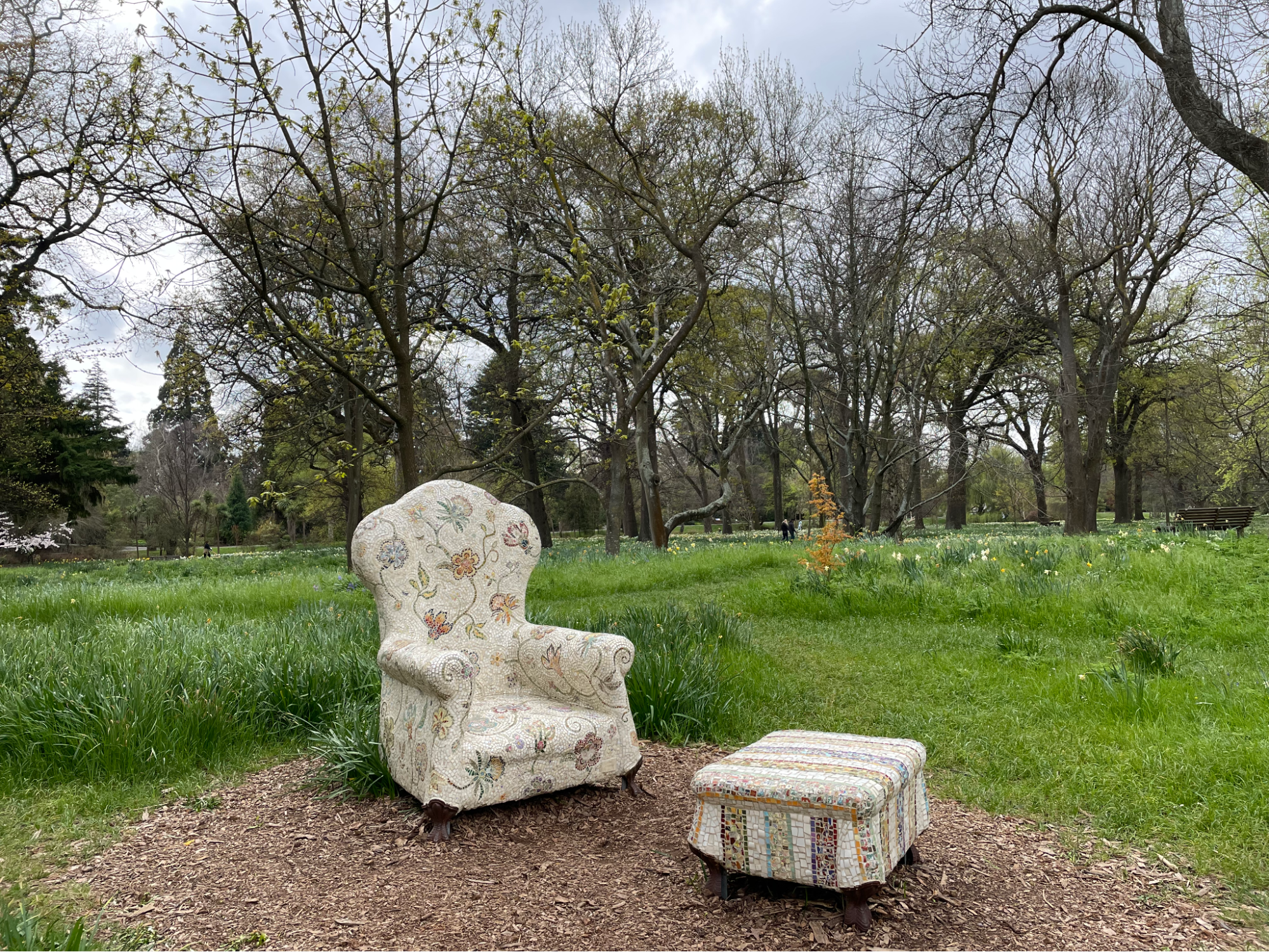 Then, lunch was in the heart of Christchurch's CBD, at Riverside Market, an indoor farmers' market.
I'd say it's like an atas foodcourt but with more 'vibes'.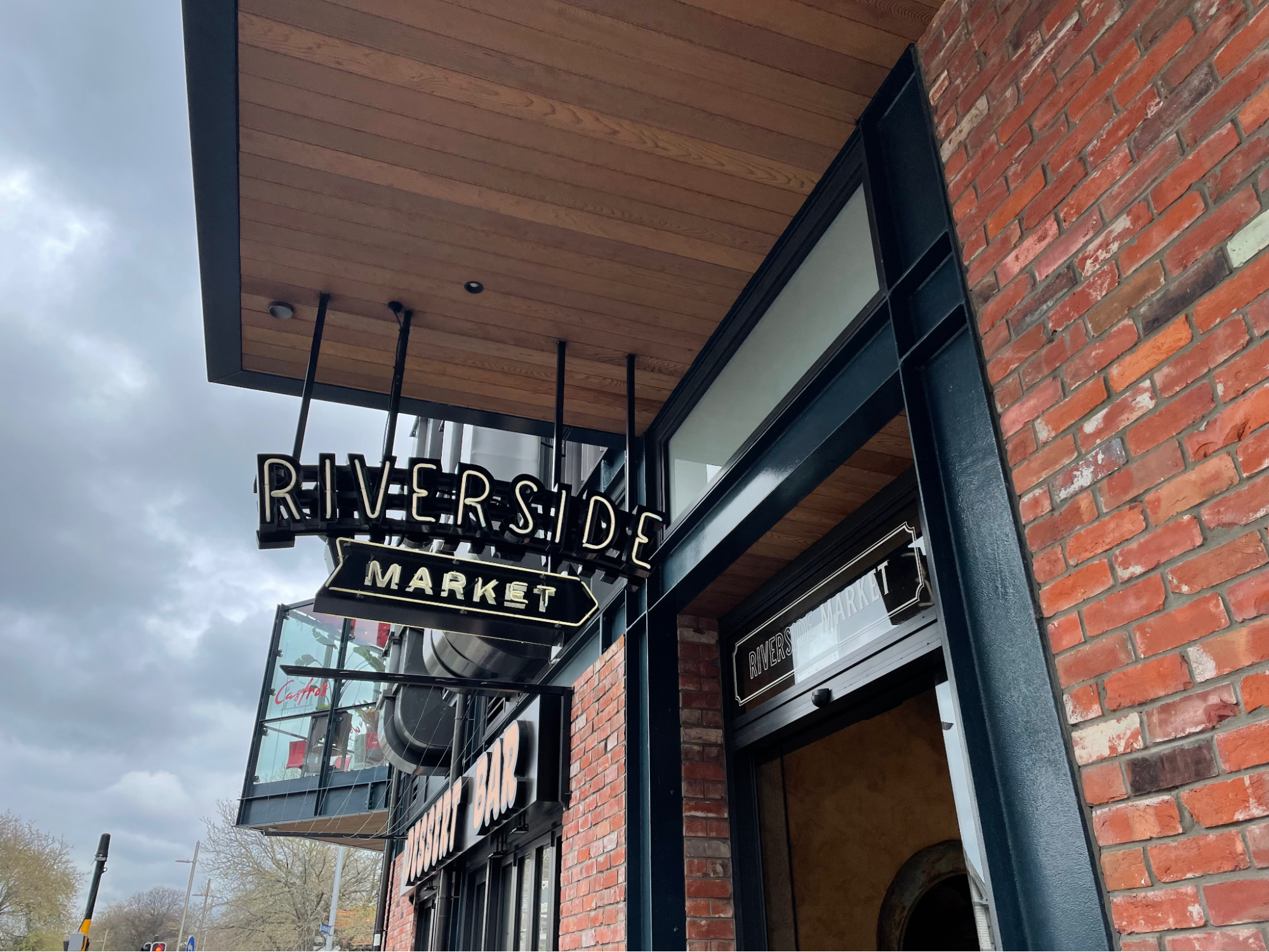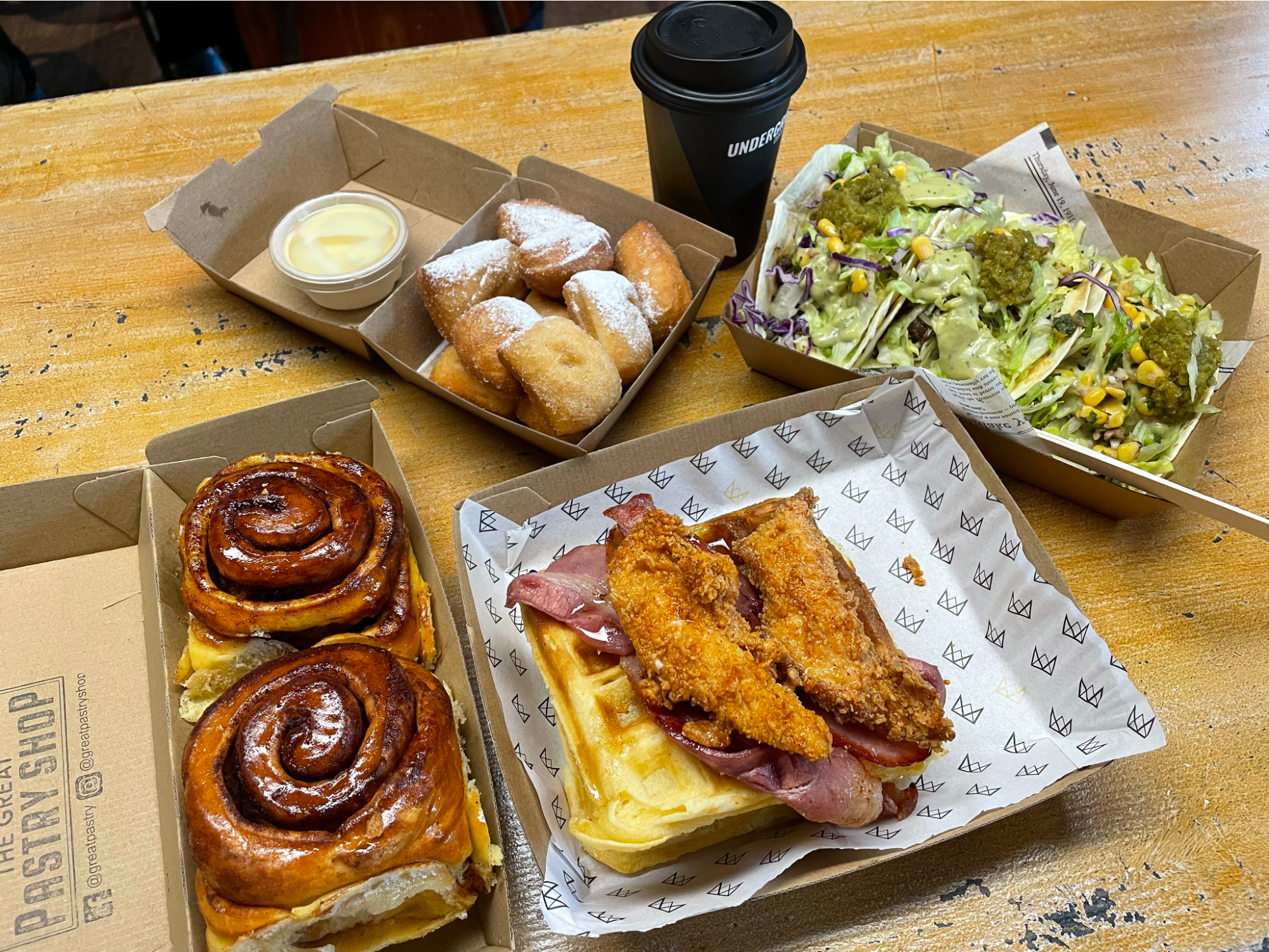 There were so many options in the market and the options were almost like those you'd find at a food bazaar in Singapore.
My favourites were the beignets (from Benyay) and the chicken waffles (from Empire Chicken).
Just a short walk from Riverside Market was our next activity of the day, Waka on Avon.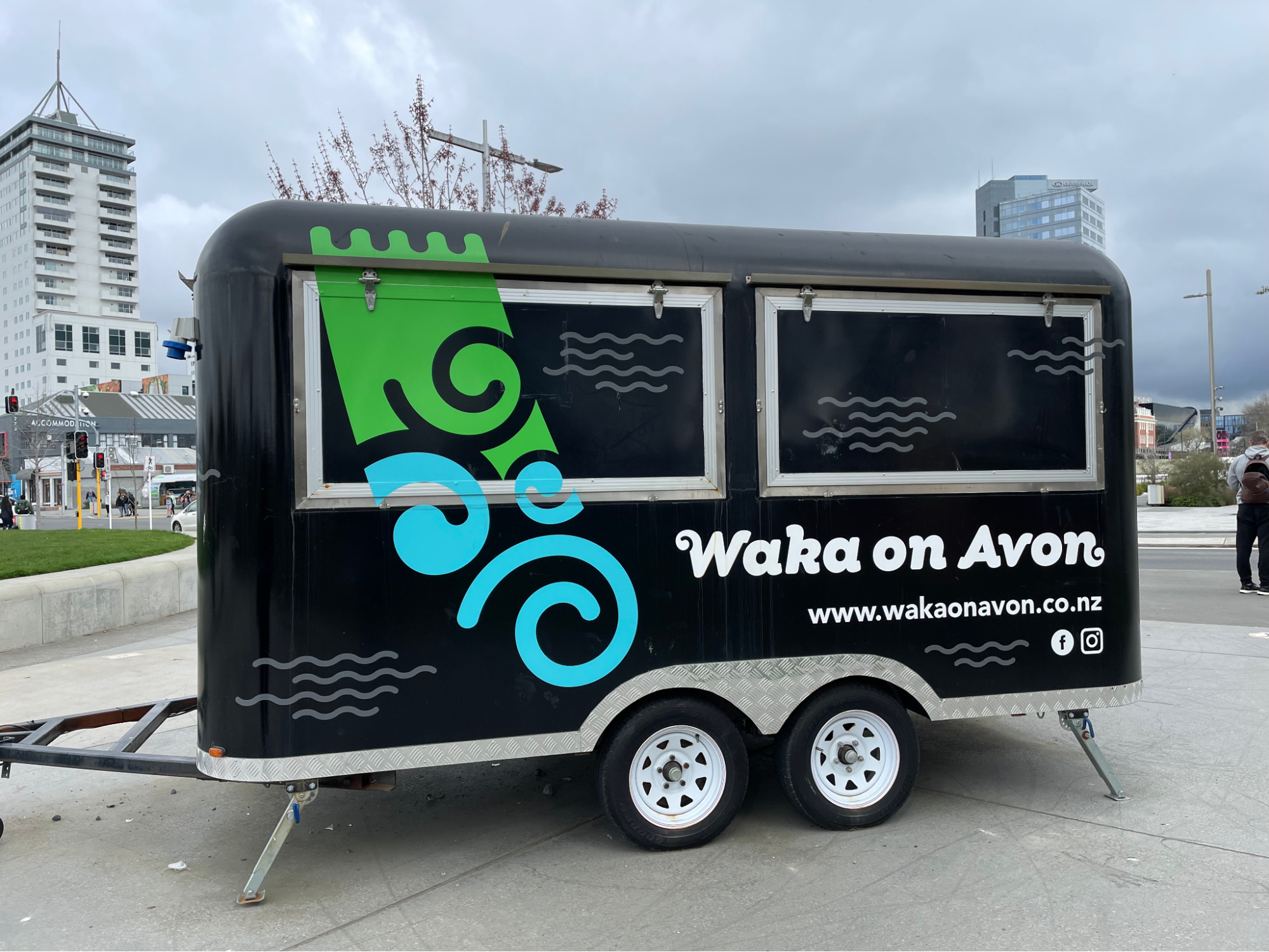 You know, New Zealand is always about an all-rounded experience.
If you saw the city on wheels, it is only right that you also see the city on the Waka.
The waka is a traditional Māori canoe and the experience signifies the Māori's contributions to the development of Christchurch.
My last evening in NZ was a very special one. We had dinner on a tram to celebrate our last night and all the amazing memories made.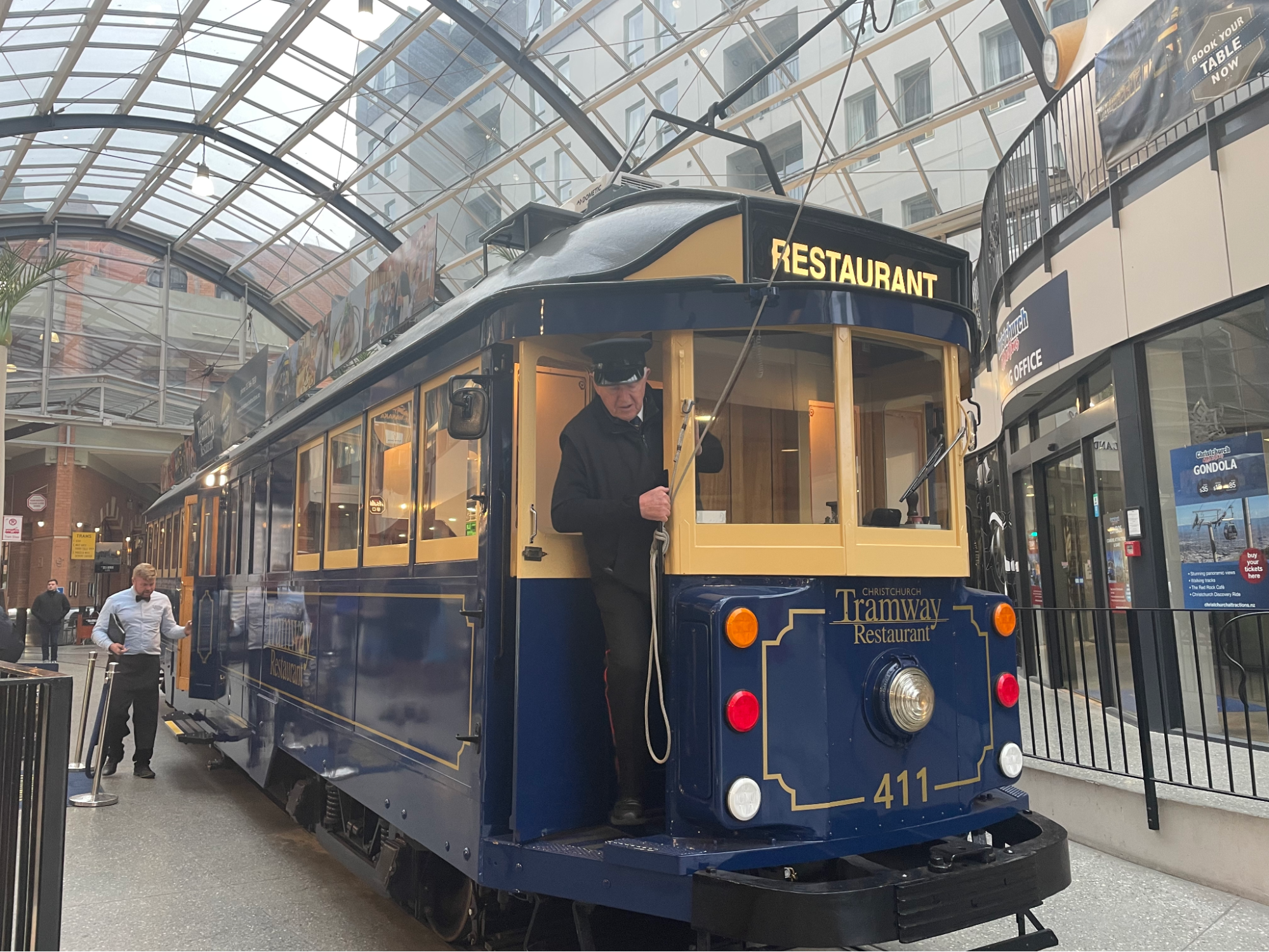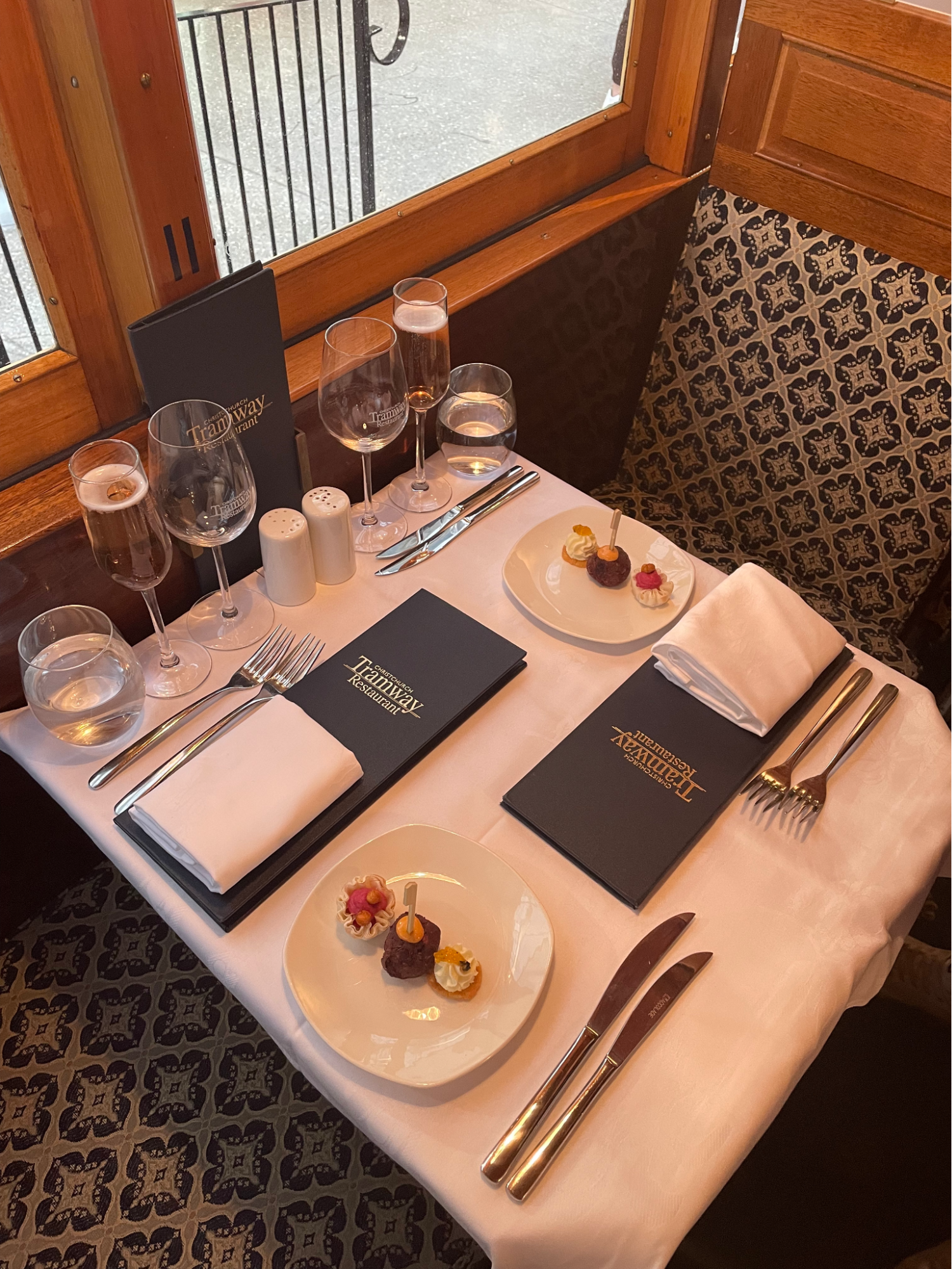 Dinner felt like a scene from a fairytale, except I was living the fairytale and this was real life.
As I sipped on my bubbly, I took in all the city sights once again.
After a while, the corners of the city started to seem familiar and I knew, the city had officially grew on me.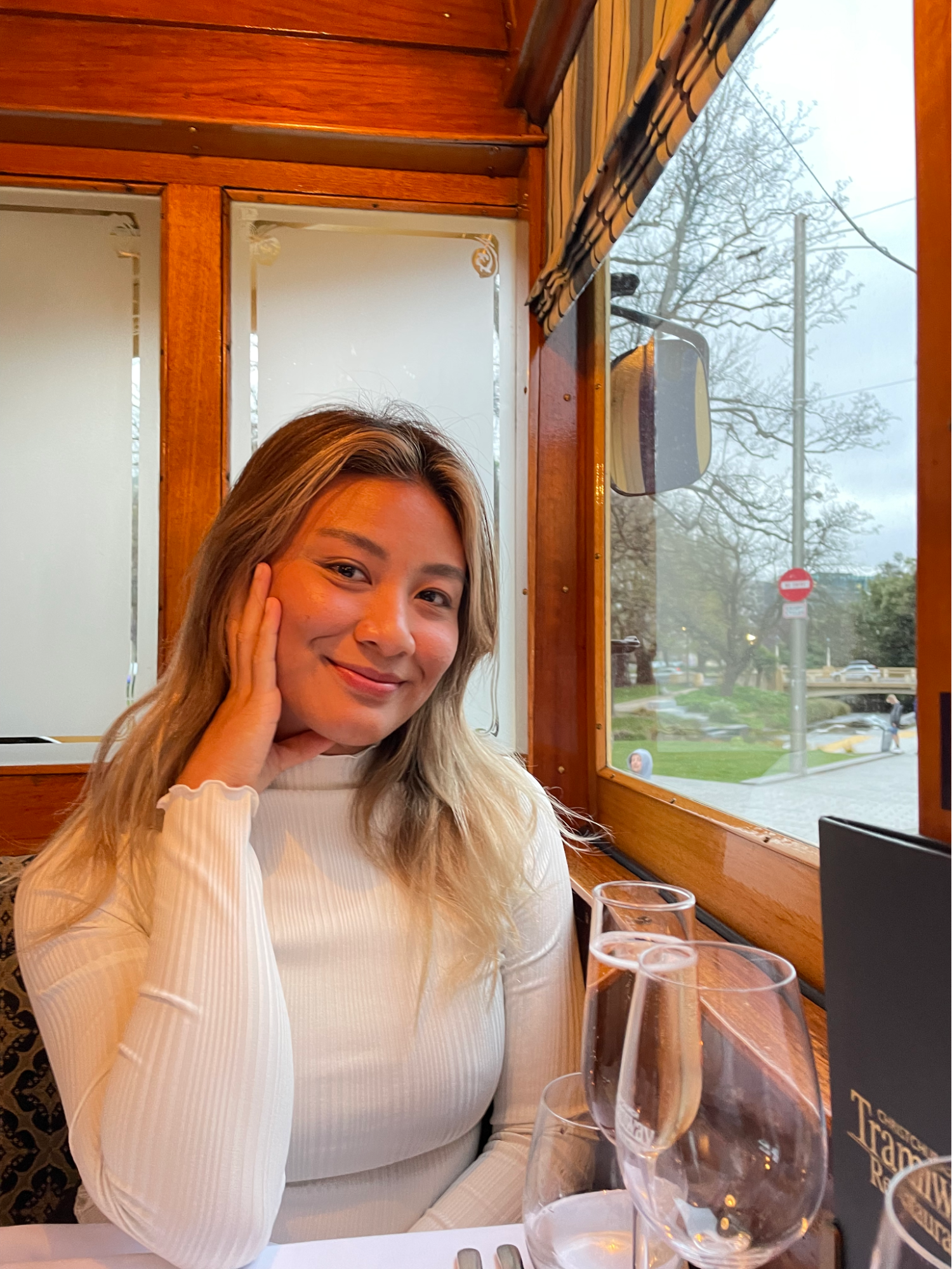 Christchurch left an impression on me.
My favourite thing about the city is that it feels very much like a big city, but somehow has the cosiness of a small town.
Since the 2011 earthquake, the city also finds itself adapting to the needs of its people, instead of the other way round — a fact that I really love.
Chill – Explore With Us, 287 Durham Street North, Christchurch 8013, New Zealand
More information here: https://www.chillout.co.nz/
Riverside Market, 96 Oxford Terrace, Christchurch Central City, Christchurch 8011, New Zealand
More information here: https://riverside.nz/
Waka on Avon, 221 Oxford Terrace, Christchurch 8011, New Zealand
More information here: https://www.wakaonavon.co.nz/
Christchurch Tramway Restaurant, 111 Worcester Street, Christchurch Central City, Christchurch 8013, New Zealand
More information here: https://www.christchurchattractions.nz/christchurch-tramway-restaurant/

Dear NZ, I will be thinking of you.
Do you know that sense of feeling small (in the best possible way) when you travel?
That's exactly how New Zealand left me feeling.
I cannot wait to return.
In fact, I have already made a list of places I'm dying to discover when I return.
Thanks New Zealand for the memories.
And the views on views on views.
Check out the full video of our New Zealand trip here.

link