The Black Business Bazaar is back and bigger than ever following a brief pandemic hiatus.
The holiday-themed community event, which originated in 2016, aims to be a family-friendly, welcoming environment where people and children can come together to celebrate the holidays, said Dominic Dorsey, founder of DONT SLEEP and the organizer of the bazaar.
Each year, Dorsey said the bazaar gets "bigger, brighter and better" as more people and local businesses get involved.
"It's really an opportunity to galvanize the community to activate so many different aspects of support," Dorsey said. "For businesses, it's not just about commerce, it's an opportunity for economic uplift."
This year, the bazaar will include 100 Black vendors ranging in everything from art to youth services, technology, crochet gifts, candles, beauty products and more, making it the most diverse bazaar they've had to date, Dorsey said.
The event will be from 10 a.m. to 4 p.m. Dec. 17 at the Fay Biccard Glick Neighborhood Center, 2990 W. 71st St.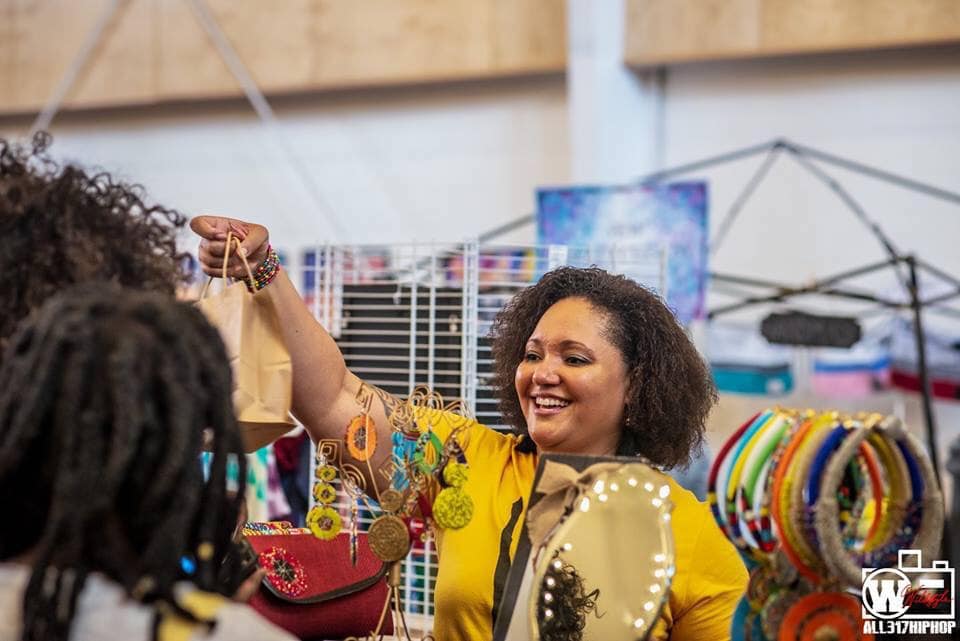 Vendors will be set up in three main areas with food trucks parked in front of the main building. There will also be food vendors throughout the venue.
Dorsey said attendees who come and shop the vendors are supporting small, local businesses, which in turn goes to pay for some child's tuition, another person's light bill or someone's dream. The Black Business Bazaar aims to help facilitate creativity and keep money in the Black community.
"It means a lot for my company and other companies," Phillip Guy, owner of Guy's Cooking Creation, said. "It's an outstanding thing for the community. I love seeing people coming together, seeing kids have a good time."
Guy's Cooking Creation, a personalized sauces and food catering business that got its start in 2017, has been a vendor at the Black Business Bazaar for the last three years. Guy said this event is not only an opportunity for small businesses to network with each other but for community members — both young and old — to have a chance to love on one another.
There's an abundance of exciting things for attendees to look forward to at the Black Business Bazaar, Guy said, from the vendors to the food. At Guy's Cooking Creation, he said they'll be serving rib and turkey tips, burnt ends and "Wakanda Wings" — a brand new offering.
"I'm excited to be there, excited to sell food," Guy said. "I'm looking forward to feeding the hungry mouths of our people in the community."
Dorsey said local saxophonist Jerome Saxton will provide live Christmas jazz music and DJ Grapevine will be spinning a holiday mix.
The bazaar will also feature a Wakanda Wonderland section for kids including a Black Santa, vendors and indoor ice-skating. The ice skating will be on a synthetic 48-by-32-foot rink with free skate rentals. Dorsey said they will have about 65 pairs of skates and can safely have 24 people skate at a time.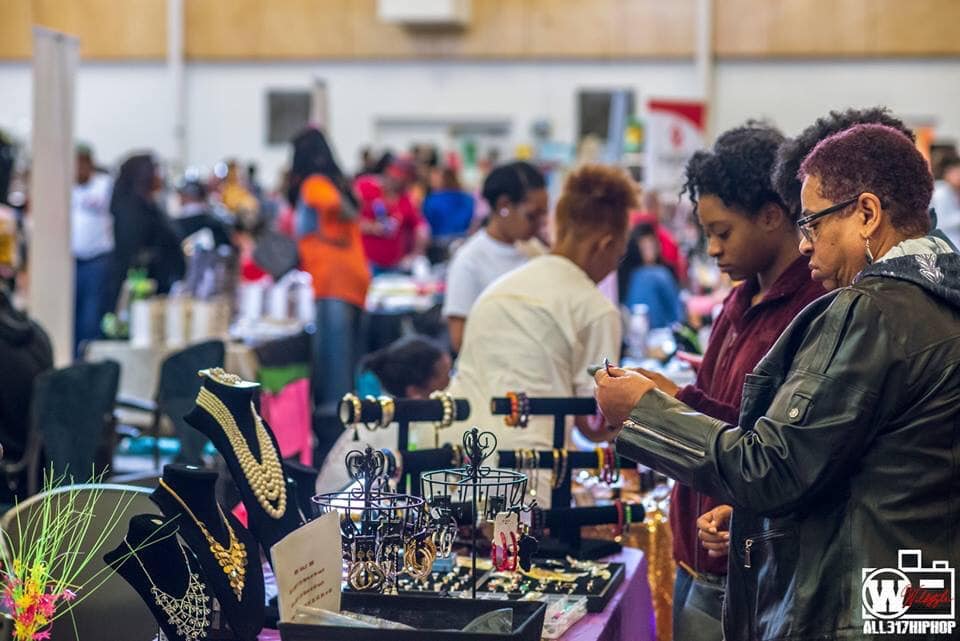 The Black Santa experience includes a writing station for letters to Santa, with elves passing out cookies to the first 1,000 kids. Family photos with Santa are $10. Families must register for a photo slot on the website.
"It's very beautiful and magical to witness when kids see a brown Santa," Dorsey said. "It makes them feel part of the holiday season."
Dorsey said they've also partnered with IU Health and Light of the World Christian Church to offer free COVID-19 booster vaccines and flu shots. He said they're also offering $50 gift card incentives for the first 300 participants that can be used to get food or shop the vendors at the bazaar.
For more information visit blackbusinessbazaar.com.
Contact staff writer Chloe McGowan at 317-762-7848. Follow her on Twitter @chloe_mcgowanxx.

link