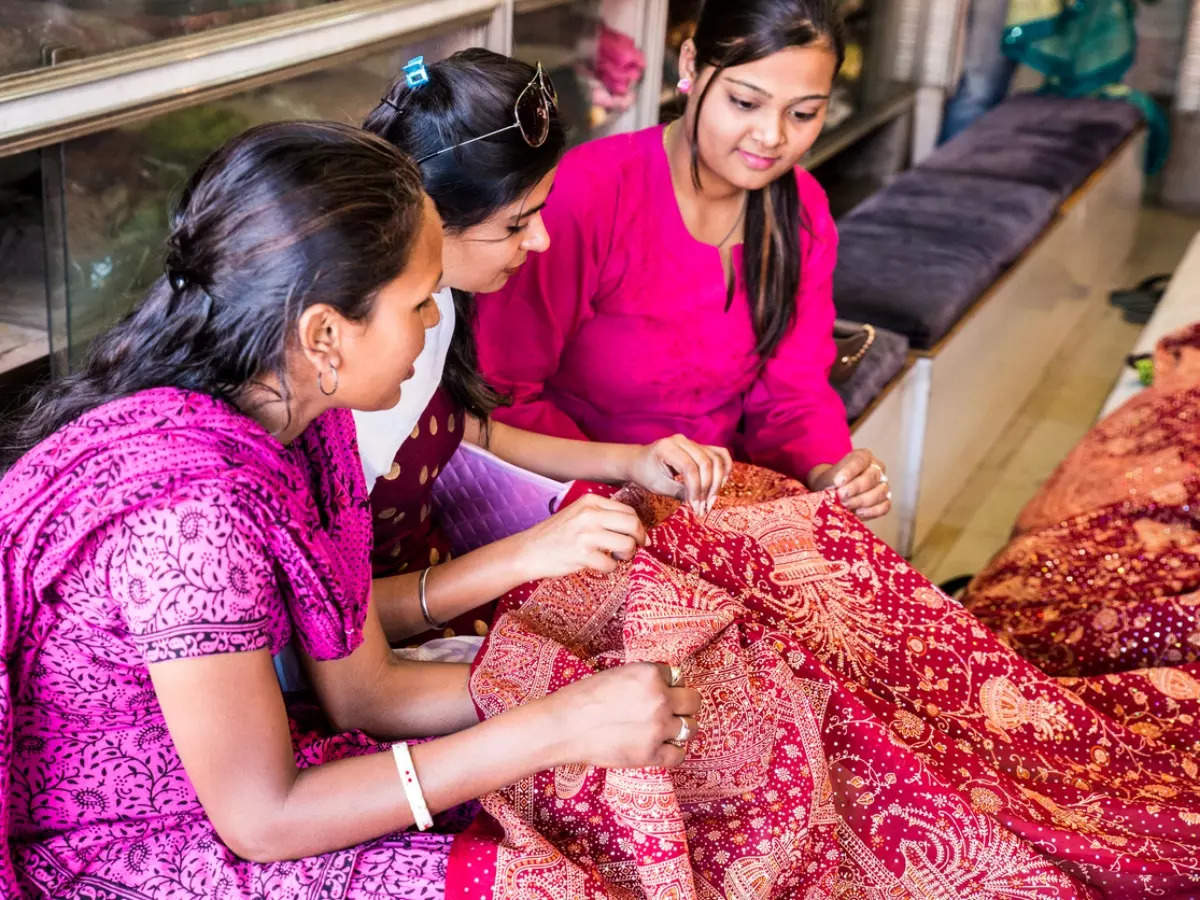 When Kishore Biyani was setting up Big Bazaar and Food Bazaar supermarkets, he wanted to ensure that middle-class Indian housewives were not going to be intimidated. His observations around their shopping behaviour revealed how they were picky about what they bought. Every vegetable was touched and squeezed.
When it came to buying grains like wheat or rice, the Indian consumer always took the grains in their hand and examined it carefully. Often, they even popped a few grains into their mouth in order to understand the taste and texture. A supermarket with every product behind plastic wrappers does not give this comfort. So, when Kishore Biyani set up Food Bazaar, he decided to have food grains displayed in open barrels or gunny sacks. It is said that this kind of display is unique to India. This seems to have worked and other competitors copied the Food Bazaar strategy.
Interestingly Britain's Asda supermarket chain [owned by WalMart] could improve sales of toilet tissues by displaying several brands of toilet paper in open form so that consumers could touch them. This reminded us of the famous campaign by Charmin toilet tissue [P&G] that ran in the 1960's and 70s. It showcased a shop owner, Mr Whipple, who admonishes customers from 'squeezing' the toilet tissue rolls. Why? Simply because Charmin is so soft that it is irresistibly squeezable. Incidentally AdWeek published a book by Luke Sullivan on how to create great ads with the sensational title 'Hey Mr Whipple, Squeeze This'. Consumers feel a sense of comfort when they are able to touch and feel a product. This can be seen in any number of product categories and we will illustrate some of the relevant ones here. But why do consumers feel this way? And what can explain this behavior? One of the key aspects of touch (also called haptic sensation) is the meaning conveyed by such an experience.
Consumers are able to judge the weight, texture and temperature of products and brands and this allows them to assess the quality of the brand. One of the reasons that we Indians eat with our hand can be related to the extra sensation that we can perceive when we touch food products with our hands/fingers and be able to judge the intrinsic attributes of the brand.
When we examine how the packaging of the brand has an impact, we can look at Coca Cola as a great example. When they briefed their bottle designer many months ago, they were clear that the bottle has to 'feel' just right in the hands of the consumer. Every square inch had to feel unique. No wonder the bottle shape remained unchanged for decades and continues as a classic till date.
Similarly, liquor brands have invested heavily in the touch factor. Their bottles are exquisitely designed and feel 'rich'. The cartons too give a feeling of richness. The same is true of perfume brands as their bottles and cartons have to look and feel premium. In general luxury brands use touch to justify a part of their premium. For example, luxury handbags definitely feel different to the touch. They invest in the right kind of leather and even the buckles and straps are crafted to perfection. Hidesign is a good example of a handbag which uses touch as a selling factor.
Cigarette packaging underwent major overhaul to improve the touch factor. The carton is printed in best quality paper boards, with embossed gold lettering. Of course, now they have had to move their packaging to the 'statutory warning' photos. If we look at packaging of cigarettes in the 1980s and 1990s, we can see how they over-invested in the form and touch of packaging, almost like the liquor industry.
FMCG companies also pay reasonable attention to the touch factor. The more expensive brands opt for luxury packaging. Brands like ITC's Dark Fantasy has packaging that is reminiscent of luxury products and liquor. In the case of FMCG, packaging and touch factor is subservient to the cost of goods. But when the margins are good, you will see how they use the touch factor. Check out Unilever owned Indulekha hair oil bottle and carton.
Other FMCG categories worry about how their brands feel when taken out of the packaging. For example, soap brands have to feel soft yet firm. Toothpaste should look soft but not too soft. Food brands packaging need to protect but also feel good in the consumers hands.
The next big area is where we have to constantly touch a product to use it properly. Anyone who is driving an automobile knows the importance of touch. Brands spend enormous amount of money in researching the multiple senses of their consumer. For example, what kind of touch should the dash board of a car offer. How should the steering wheel feel; should the steering wheel be wrapped in real leather or faux leather? How should the buttons on the steering feel?
A second example is Saregama Caravaan music player where they have used touch to ensure that the music player has old fashioned knobs and dials. Given the fact that the brand is tailored for the 1950s generation, they have ensured that it does not contain modern looking electronic controls but old-style dials and knobs.
Coming to fabric and garments, consumers don't buy till they have touched and felt the texture. The home furnishing and bed linen industry has also made this into a fine art by publishing what is known as 'thread count'. The higher the thread count, the softer the bed linen. Good sheets start at a thread count of 200 and go up to 800, the more you pay the more thread count you can get. Thread count is in fact a surrogate to touch of the bedlinen.
Sometimes brands redesign packaging to improve the touch feel factors. In Japan a sanitary napkin company realized that their napkin covers made a lot of noise when being opened. So, if a lady is opening up her sanitary napkin in the office wash room, those outside washing their hands could hear what was being done. Solution? The company redesigned the packaging so that it was nice to touch but was silent to open.
Touch factor is often ignored by most middle of the road brands. But if they can pay attention to touch factor, during purchase and during usage, they may be able to touch the consumers a little more than they have in the past.
link