We earn a commission for products purchased through some links in this article.
Of course, Christmas is all about entertaining, but these beautiful plates from La DoubleJ will make any table sing, all year round. Colourful, vintage-inspired and hand-edged in gold, they're made in collaboration with Ancap, an Italian porcelain house. What's more, they're also dishwasher-safe – which, as any seasoned hostess will know, is a godsend.
Getting coal for Christmas has traditionally been a sign that you haven't behaved as well as you might have – but Fortnum's sweet-toothed iteration is the exact opposite of a punishment. Made from cinder toffee honeycomb (that's crafted with seasonal, local honey from Oxfordshire when it's available), the 'coal' is then dipped in smooth milk chocolate and covered in black lemon sherbet for its dark colour and wonderfully distinctive flavour.
There really is no better present for a budding chef than the 'Always' pan, which is cult for a reason: its light-yet-study aluminium body, non-stick ceramic coating and do-it-all design makes it a mainstay in any kitchen, for frying, sautéing, steaming, straining, boiling and more. This smaller version of the original is just as convenient, and ideal for compact kitchens; though it comes in plenty of hues, we like the mid-blue colourway best.
Advertisement – Continue Reading Below
These days, we're all far more conscious of where our food and drink comes from – which is why a gift box of ethically sourced wine makes an especially thoughtful present for an eco-minded drinks connoisseur. This set contains a bottle each of Prosecco, Malbec and Sauvingnon Blanc from wine brand Sea Change which, with every bottle sold, donates to charity partners that support marine conservation and tackle plastic pollution. We'll drink to that.
If you want to be the most popular person with your food-loving friend this Christmas, give them this absolute jaw-dropper of a china set from Villeroy & Boch. As much a sculpture as it is a piece of practical kitchen kit, this collection of black porcelain plates and bowls stacks cleverly together to form a perfect orb. It's especially ideal for those with small kitchens lacking storage – after all, you won't want to hide these beauties away in a cupboard.
Campbell-Rey x Laguna B Set Of Two 'Cosimo' Coupe Glasses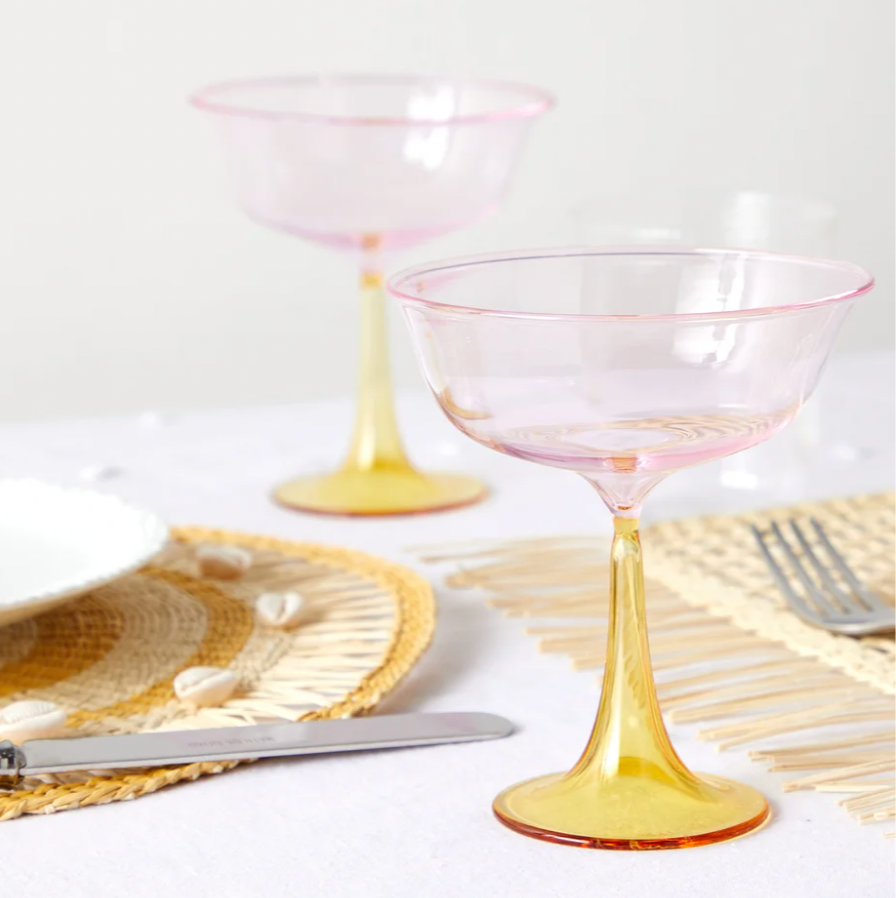 Campbell-Rey x Laguna B Set Of Two 'Cosimo' Coupe Glasses
Raise a glass to the season in the most stylish way possible with these elegant coupes, designed by Campbell-Rey in collaboration with Laguna B glassmakers – an Italian brand based on the Italian island of Murano, which has been famed for its glass wizardry since medieval times. In modern, whimsical hues of pale pink and yellow, these vessels are shaped from thermal, shock-resistant borosilicate glass (so they're more robust than they look). Cin-cin!
Advertisement – Continue Reading Below
There might be no bigger kitchen brag than making your own pasta – but the process is a whole lot easier when you've got a well-oiled pasta-making machine to hand. Gift your favourite foodie the best in the business from Marcato, an Italian label which has been helping out home cooks since 1930s with its clever devices, from ravioli moulds to wheat mills. Made from 100 per cent copper, this pasta-maker is just as beautiful as it is functional, and will delight fans of Mediterranean cooking for years to come.
If you can't pop open a bottle of really slightly ridiculous champagne at Christmas, then when can you? This rosé from one of the world's most famous Champagne house, Dom Pérignon, has a fruity and full-bodied flavour that will delight anyone who's partial to a glass (or three) of bubbles. What's more, the box and bottle with their hot-pink, metallic accents turn this into a present with real 'wow' factor.
Setting the scene when it comes to a good tablescape requires a lot – and we mean a lot – of candles. We can't think of anyone who's partial to dinner parties who wouldn't love to receive a set of these tapers from Anthropologie, which are set apart from the rest by their unique, twisted shape. They come in three colour sets, with a range of hues in each – get a couple to really make a loved one's table sparkle.
Advertisement – Continue Reading Below
If you're one of those people who just can't imagine a Christmas without Baileys (or you know someone who fits that bill), allow us to introduce you to your new favourite festive tipple: Selfridges' extremely moreish Panettone liqueur. Made on the north Cornish coast by Atlantic Distillery, this oat-based, creamy cocktail is infused with orange, sultanas and a dash of caramel. Utter heaven.
Watch Next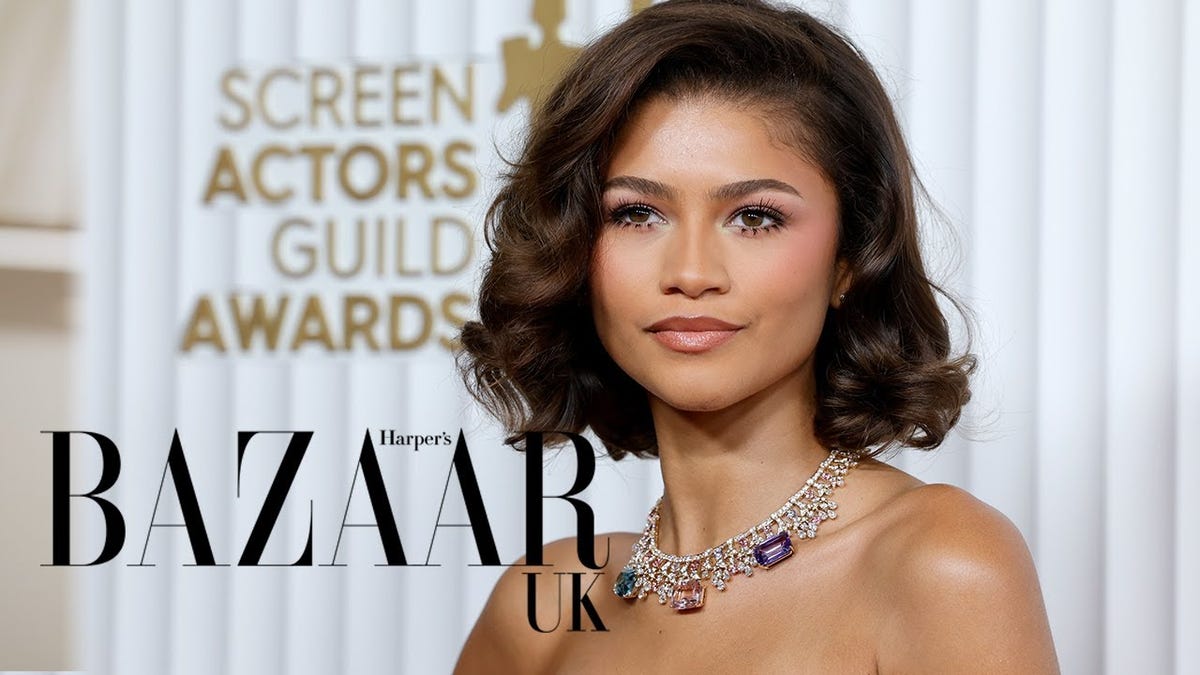 Advertisement – Continue Reading Below
Advertisement – Continue Reading Below
link