Those of you who've been with us since early 2022 might remember last year's underwhelming experience at the Geylang Serai bazaar. The long queues (just to enter), awkward layout, and lacklustre food options were just…not it.
On the bright side, this year's Geylang Serai Ramadan Bazaar, which you can visit from now till 22 April 2023 (that's a whopping 36 days, making it the longest-running bazaar yet) is actually worth visiting. Yes, I've said it.
As compared to last year's edition, the bazaar now features up to a whopping 700 stalls, which are spread out over two main areas, SOUQ City (around Wisma Geylang Serai and Geylang Serai Community Club), and Street Bazaar (from Geylang Serai Market to the area beside Tanjong Katong Complex).
It's also way larger in scale, as compared to the Raikan Cahaya Ramadan Bazaar in Kampong Gelam, which features around 100 stalls.
Given how massive the bazaar is, you won't have to worry about scrambling to chope seats — there are plenty of fully-sheltered seating areas to go around.
This year's bazaar is also taking it to greater heights (literally!) with the addition of second-storey mezzanine spaces, where visitors can hang out and dine.
And of course, there is the main dining area, which is equipped with long communal-style tables and benches overlooking a stage. That's right — you can look forward to being entertained by live music performances on selected days.
It actually feels festive this time, much like the Ramadan bazaars of pre-COVID days.
Even the selection of food this year, which is what most of us visit for (let's be honest), is impressive.
With around 150 food stalls offering a good mix of modern and traditional bazaar fare, there's definitely something for everyone, from traditional staples like lekor, vadai, kebabs, lemang, biryani, and Ramly burgers, to contemporary creations like banana-shaped pancakes, fusion churros, and praffles (a prata-waffle hybrid).
Already feeling spoilt for choice? We've eagerly compiled a list of the must-try food items for your consideration:
Instead of regular ol' hotdogs (the OG street food), Frank on Wheels takes it up a notch with their nine-inch Buldogis in lip-smacking flavours like Mentai-King (S$11.90), Spicy Korean (S$11.90), and my personal favourite, Dendeng Chilli Beef (S$12.90).
Amp up the indulgence with loaded fries — go for the Mentai Fries W Turkey Bacon (S$7) — and flavoured Freezys (S$5).
Speciality sandwich joint Meat My Meat may be best known for its Philly Cheesesteak (with fries, S$9.90), but it's the Mozza Chicken Cheesesteak (S$10.90), with its juicy chunks of grilled chicken and torched cheese, that I'd gladly go back for.
As one of the few reputable halal teppanyaki restaurants in Singapore, The Straits Teppanyaki is a reliable go-to for grilled meats like Beef Sirloin (S$12), Lamb Rack (S$12.50), and Salmon (S$10). Pair 'em with your choice of sauces, ranging from the fiery Green Belado to the aromatic Truffle Brown Sauce (+S$1).
In the mood for something spicy? Sip & Dip may be popular for their Kentang Spiral (S$10 for three), otherwise known as tornado potato, in fun flavours like Mala, Tom Yum, and Salted Egg, but it's the underrated Laksa Goreng (S$7.50) you shouldn't miss out on. Think of it as a non-creamy laksa pasta with a punchy heat.
Those who can never resist the temptation of fried chicken can order the Ayam Fighter (S$10 for 6pcs) — choose from Original, BBQ Mayo, Sambal Kicap, and Creamy Garlic.
Any frequent bazaar-goer would be familiar with Big Big Fries and their extra-long handmade fries. Each portion of fries (S$9.90) is drizzled with up to two sauces, like Seaweed Mayonnaise, Nachos Cheese, and Truffle Mayonnaise (+S$1), and are best enjoyed within 30 minutes of purchasing. Trust me — I learnt the hard way.
Charkoi prides itself as the first to offer yu char kway manis (flavoured and filled you tiao) in Singapore, with both sweet and savoury options for all palates.
Sweet flavours such as Nutella Oreo, Biscoff Caramel, and Strawberry Sprinkle are priced at S$4.50 for one and S$12 for three. Alternatively, those who prefer to keep things savoury can choose from Chicken Floss, Spicy Tuna Mayo, and Cuttlefish, with each you tiao priced at S$5.50 for one and S$15 for three.
Other decadent treats that'll satisfy your sweet tooth include the likes of Cheesecake (from S$7 for one) and Stuffed Donuts (from S$4 for one) from local bakery Bakes by NY. Oreo and Lotus Biscoff fans, this one's for you!
It's hard to go wrong with the Levain-style cookies and lava brownies from Whiskdom, but you might as well go all out with the Chunky Cookiewich (S$12.90), two scoops of gelato served with your choice of cookie, sorta like a deconstructed, less messy-to-eat ice cream sandwich.
Who knew that Cookie Monster and Strawberries & Cream gelato would go so well with a warm and gooey Chunky Chip Walnut cookie? Oh right — it's common sense.
Ice cream parfaits topped with fresh honeycomb have been all the rage lately, which explains why we spotted several stalls selling different iterations of the dessert.
Yum Cha SG is the most popular of the lot, with long lines forming for its bestselling Honey Comb Ice Cream (S$8) — soft and creamy vanilla soft serve layered with cornflakes and boba, and crowned with honeycomb.
You also don't have to be an aspiring wizard and/or fan of Harry Potter to enjoy a cup of foam-topped Butter Beer (S$8).
Last but not least, you'll probably come across visitors carrying one-litre buckets of vibrantly coloured drinks, which can be found at none other than BALANG.SG.
There are 17 different milk-based and infused concoctions, including the likes of Mango Susu, Caramel Coffee, Blueberry Lemonade, and Calamansi Asam, to choose from, so go crazy!
Once you've filled your tummies, take a stroll along the numerous retail stalls selling practically everything under the sun, like apparel, accessories, beauty and wellness products, and of course, snacks (for those who've already begun stocking up for the festivities)!
You can also try your hand at a carnival game or two, or challenge your friends at the mini arcade. There are, of course, also plenty of claw machines (a bazaar staple) dotted around the tentage.
If you ever thought interacting with live animals at a bazaar in Singapore was never going to happen, think again.
One of the highlights of this year's Geylang Serai Ramadan Bazaar comes courtesy of the team behind Gallop Stable, who has organised an array of bird and pony-related activities.
You can get up close and personal with ponies, given that both Pony Feeding (S$2) and Pony Photoshoots (S$5) are available.
Those who prefer to interact with animals of the flighty, two-legged variety can opt for the Bird Feeding and Phototaking (S$10) option — keep an eye out for a certain talking parrot!
There are also activities specially catered to kids, namely Pony Rides (S$10), Horseshoe Painting (S$10), and Archery (S$5).
Editor's Note:
We enjoy animal-related establishments as it gives us the opportunity to interact with our favourite animals – and as animal lovers, we can't ignore the ethical issues that revolve around this. From animal cafes to pet shops and catteries, there are a wide range of ethical concerns when it comes to animal welfare such as the treatment of the animals, or ethical breeding at pet shops and catteries.
As we share some really great animal cafes, pet shops, catteries, and events featuring animals to visit, we strongly urge everyone to treat these animals gently, and if you have seen signs that the animals are not being well taken care of, please highlight it to us immediately.
All things considered, this year's bazaar is pretty interesting, given the plethora of F&B options, retail stalls, and even lifestyle activities to choose from.
So, what are you waiting for? Round up your friends and family, and hit up the Geylang Serai Ramadan Bazaar this evening!
Geylang Serai Ramadan Bazaar 2023
📍 1 Geylang Serai, Singapore 402001
🕒 10am–11.59am (Daily)
🗓️ From now till 22 April 2023
For more lifestyle updates like this, subscribe to our Telegram channel at @confirmgood.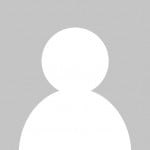 I would gladly desert you for dessert.
link