Lulu's Pub opens at Downtown Bazaar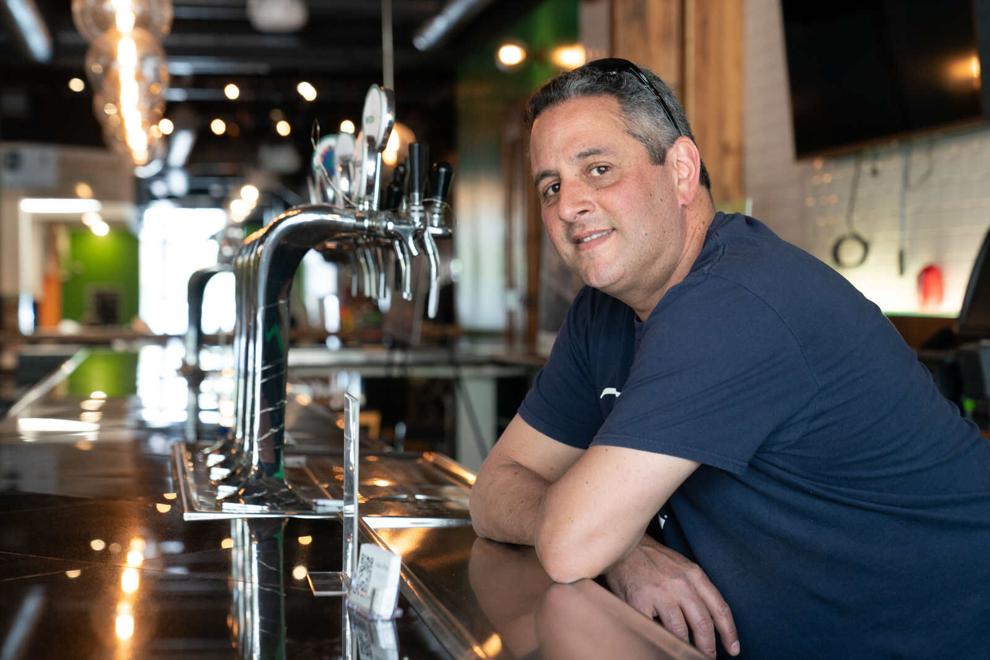 The Downtown Bazaar has food from around the world, and now it also has international beer, wine and cider to go with it.
Lulu's Pub has opened at the Downtown Bazaar in the former Expo Market food hall at 617 Main St. It is still determining its official grand opening date, but will hold a friends and family event as a "stress test" at the end of the month, according to owner Joseph Joy.
It has 24 beer taps featuring local craft brews, a wine list that highlights organic and biodynamic wine and a hand-selected menu of hard ciders. 
Lulu's is named for Joy's daughter, Lucia.
The bar itself seats 20, with seating for 60 more in the shared dining area, as well as in an outdoor seating area.
The pub will hold special appreciation days with food and drink specials to benefit honored groups such as teachers, first responders, nonprofits and nurses.
Lulu's Pub donates 5% of its sales to WEDI. 
The Westside Bazaar on Grant Street closed in September after a devastating fire tore through the building. It is in the process of rebuilding at 1432 Niagara St., and expects to reopen in the fall.
At the Bazaars, entrepreneurs receive one-on-one coaching and business plan development, access to capital and markets, workshops, training and educational resources, a shared commercial kitchen, subsidized rent, marketing and sales support, professional business mentorship and business services.
Campus Wheelworks closing Elmwood store 
Campus Wheelworks, a more than 40-year-old Buffalo bike shop, will close its Elmwood Avenue store and consolidate operations to its 1330 Niagara St. location on the West Side.
The store at 744 Elmwood Ave., will close Aug. 31. The Niagara Street location will begin running seven days per week the following day. The Elmwood store has stopped taking repair work, but will offer flat-tire and same-day services until it closes. Campus Wheelworks will no longer offer ski tune-ups and will pause bicycle rental until next year.
The company is co-owned by Ethan Johnson, Alex Davies and Michael DeLano. 
Hamburg Gaming replaces buffet with new restaurant 
Hamburg Gaming will open a new, as yet unnamed restaurant at the Erie County Fairgrounds to replace the former Midway Buffet dining area, which was closed for two years during the pandemic.
Run by Delaware North Cos., the restaurant will specialize in fried, comfort and grilled foods. Construction has begun, and a wall has been removed to open the space onto the casino floor. The restaurant is expected to open by the end of the year.
"Our guests expect not only great gaming and entertainment, but great food, too," said Mike Miles, Hamburg Gaming's general manager.
Dining options at Hamburg Gaming now include the Blue Ribbon Grill, the Cyclone Bar, Tim Hortons and the Winner's Circle Cafe, which overlooks the Buffalo Raceway.
Hamburg Gaming, located on South Park Avenue in Hamburg, is owned by the Erie County Agricultural Society's Buffalo Trotting Association, and operated by Delaware North.
Raha Coffee to open at Grant and Amherst streets
Raha Coffee House is setting up shop at 370 Amherst St. and the northwest corner of Grant Street. The Yemeni coffee shop will be located in the former No. 1 Kitchen Chinese restaurant.
The building has undergone an extreme makeover in recent years, with floor to ceiling glass windows. Raha is an Islamic name that means rest, comfort or peace of mind. The cafe will open this fall.
Tropical Smoothie opens in Blasdell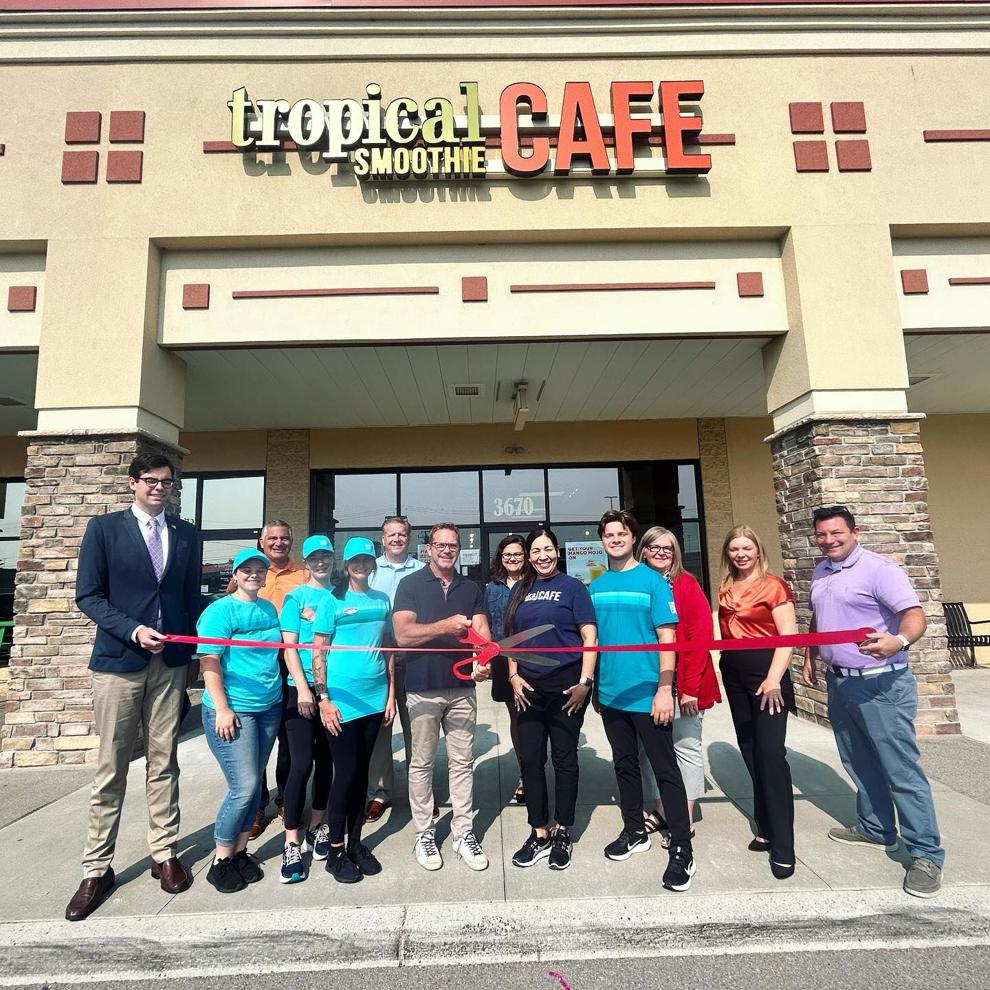 Tropical Smoothie has opened at 3670 McKinley Parkway in Blasdell. In addition to smoothies, the restaurant offers sandwiches, flatbreads, wraps, quesadillas, salads, breakfast and a kids menu.
Owned by Jim Breidenstein, the franchise has locations in the Town of Tonawanda, Depew and Williamsville. 
Osmow's opens at Walden Galleria
Osmow's, a Mediterranean, fast-casual restaurant chain, has opened in the food court at the Walden Galleria next to Charley's Philly Steaks.
The Ontario-based chain is known for its shawarma plates and its modern take on other Middle Eastern dishes, such as falafel. It has chicken, beef, lamb and vegetarian offerings served on a pita, rice, fries or salad.
The family-owned restaurant was started in 2001 by Egyptian immigrant Sam Osmow, and now has 140 locations in the United States and Canada.
THE LATEST
A Buffalo debt collector has been sold to a private equity firm.
A proposed new Costco Wholesale store in Amherst is now a done deal.
Upstate New York aims to turbocharge growth with Tech Hub bid.
Led by the leisure and hospitality sector, the Buffalo Niagara region's job count rose 2.7% in July.
The state is backing efforts to open more land for development on the former Bethlehem Steel site.
Mark Sullivan's tenure as Catholic Health's CEO endured 'daunting' challenges.
CertainTeed's local operations have a new owner.
A vacant Jamestown building is getting fixed up.
Check out the major makeover of the Lafayette Court Building's lobby.
What cost overruns could mean for Buffalo Bills stadium project, fans.
M&T stock takes a hit after Moody's downgrades bank's credit rating.
The Republic Steel plant in Lackawanna is closing.
TopSeedz is getting a state grant.
Amazon's big expansion in Niagara County is moving forward.
Union workers at Lexington Co-op got their first contract.
A judge put a temporary hold on the state's retail pot plan.
ICYMI
Five reads from Buffalo Next:
1. Cheers to the Bills: Brewers scurry to craft football-themed beer.
2. A mini-hospital: A preview of the $23 million Roswell Park Scott Bieler Amherst Center opening next month.
3. 10 things we know about the Cannabis Growers Showcase.
4. Mentors can be a big help for startups. But finding a good one isn't easy.
5. The planned aquarium expansion in Niagara Falls is part of a plan to give tourists more to do.
The Buffalo Next team gives you the big picture on the region's economic revitalization. Email tips to [email protected] or reach Buffalo Next Editor David Robinson at 716-849-4435.
Was this email forwarded to you? Sign up to get the latest in your inbox five days a week.
link