NOLA Nite Market, an after-hours affair featuring local street food, cultural performances and casual shopping, will set up shop Saturday, Dec. 3, at the Bonnabel Boat Launch in Metairie.
Night markets, or night bazaars, provide an opportunity for food vendors and business owners to share their specialty goods in a relaxed, social environment. The markets are common in East and Southeast Asia, where locals and tourists typically gather over the course of the night to discover and taste new foods.
NOLA Nite, now in its fourth year, was organized by Thuy Pham in 2019. Pham said the goal was to create a space for the growing Asian community in New Orleans so they could reach a larger audience and share their crafts.
"It is a win for both parties," Pham said. "We allow this space so that they can promote their business and the community gets to enjoy the delicious food."
The vendors at the market come from different backgrounds, ranging from home bakers and pop-ups to food stands and caterers. Pham said the market exposure has helped many of the business owners find their place in the community, with several now having brick and mortar restaurants.
"We're happy to see that their plans for growth came to fruition," Pham said. "Getting the Nite Market in front of more people will only help us grow, offer more diversity and allow more entrepreneurs a space to be creative with food and experiment."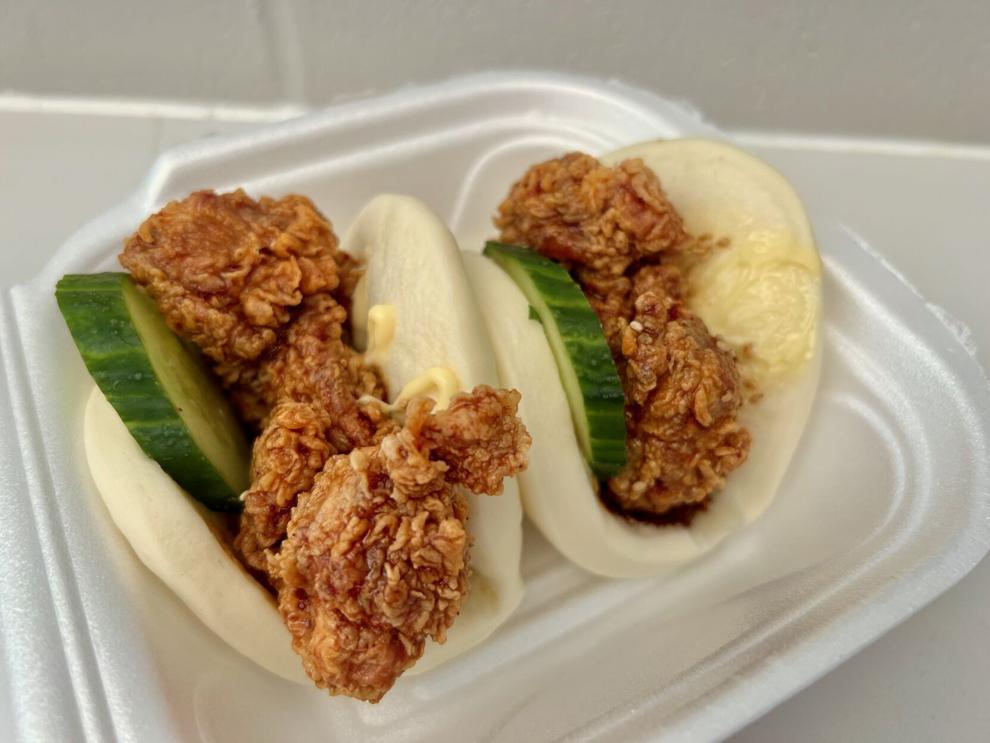 The vendors are culturally diverse, offering food popular in places like Vietnam, Thailand, India, Japan, China and the Philippines.
They include Bao Mi, Mama's Peruvian Desserts, Wishing Town Bakery & Cafe, Kusina Filipino Cuisine, Lufu Indian Cuisine, Get Your Mom & Dim Sum and Joel's Lobster Rolls.
"We are constantly looking for vendors who can innovate and bring fresh, cool street food to the masses," Pham said. "The vendors who have returned each year are like family."
In addition to food, performances are scheduled throughout the night.
Performers Scott Chi and Keyu Zhou are Tulane students who will each sing in Mandarin. Group performers include Feiyang Dance Team, School of Rock, William James Band, Woodlawn Lion Dance Team and the Indian Kirtan Dancers.
For the second year, NOLA Nite market is partnering with First Tee of Greater New Orleans to help grow their youth development programs. The organization integrates golf with life skills curriculum for students in grades K-5.
Admission to the market is free, but the proceeds from merchandise and beer and wine sales will benefit First Tee.
"The real important point is to bring the spirit of giving to more people," Pham said.
NOLA Nite Market
3 p.m. – 10 p.m. Saturday, Dec. 3
Bonnabel Boat Launch, 1600 Bonnabel Blvd., Metairie
Vendor List
Latke Daddy
Follow Tea
Bao Mi Nola
Mama's Peruvian Desserts
Tea Bar
Ktown BBQ & Tofu
Joel's Lobster Rolls
Beard Papa's Cream Puffs
Asian Outdoor Kitchen
Wishing Town Bakery & Cafe
Kusina Filipino Cuisine
Lufu Indian Cuisine
Get Your Mom & Dim Sum
TD Seafood Pho House
Jamaican Jerk House
Food For Life Indian Cuisine
Mo Fries Food Truck
Southerns Food Truck

link