Can't get enough of pasar malams and night markets, given the year-end festivities and all?
If you are eager to immerse yourself in the hustle and bustle while chowing down on affordable street eats, troop down to the latest night bazaar in Woodlands, a mega trade fair running from now till 10 December 2022.
According to a TikTok by the organiser, Singapore Night Bazaar, this is supposedly the "biggest Pasar Malam in Singapore", so you can expect an extensive array of food stalls, carnival games, and so much more!
Situated next to Woodlands MRT station (Causeway Point), the night bazaar, which also bears the signage "Marsiling Bazaar 2022", is flanked by rows and rows of stalls, as well as a massive dining area with plenty of seating, and even a lighting board for you to snap photos at.
There are over 80 stalls selling all sorts of street food, including the likes of familiar classics like vadai, shawarma, lekor, and of course, the iconic Ramly-style burgers.
Take your pick from Thai moo ping, rosti, Taiwanese chicken skin, Korean corn dogs, tacos, sweet potato balls, or other inventive eats from all around the world — the options are practically endless!
No night bazaar is complete without sweet treats and desserts like loaded waffles, mango pomelo sago, pisang keju, Dutch baby pancakes, Thai milk tea, and even cheesy kunafe.
Walk off all that feasting by browsing through the retail stalls offering the best bargains on clothing, groceries, potted plants, accessories, and many more.
Last but not least, round off the evening by challenging your friends to a carnival game or two (and win exciting prizes) or try your luck at one of the many claw machines in the bazaar.
Be sure to keep a lookout for a Chinese New Year fair that will be taking place in the exact same location from 21 December 2022 to 21 January 2023 — I foresee a lot of CNY goodies coming our way!
Woodlands Night Bazaar (Marsiling Bazaar 2022)
Facebook
📍 Next to Woodlands MRT station
📅 From now till 10 Dec 2022
🕒 Varies
For more lifestyle updates like this, subscribe to our Telegram channel at @confirmgood.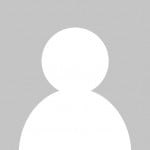 I would gladly desert you for dessert.
link